02.12.2020
Perfect Gifting for
Absolutely Everyone
- Christmas Gift Guides 2020 - 
An alternative title for this particular gift guide could also be 'My Absolute Favourite Things I own' or 'A Gift Guide Full of Brand Hints For my Husband' but perhaps that wouldn't have been quite as subtle as the final draft haha 
No matter the title though, the gifts featured in this particular guide are quite simply some of the most wonderful things I'm privileged enough to own. They're the items that stand out as things I either use every single day, products that bring me joy in some way or items I simply wouldn't want to be without - in some cases in fact, they tick all three of the above!
So if you're shopping for someone who simply has everything they could ever need and you want to choose something that will make their homeware loving, designer swooning, fragrance obsessed heart skip a beat once or twice this Christmas - then this the gift guide is most definitely for you.
Technology, Haircare, Fragrance, Homeware, Luxury Accessories, Skincare -
this gift guide quite simply has it all!
This gift guide & shop widgets use affiliate links. 
This gift guide is comprised of some PR products/gifts.
Affiliate text links are marked (ad).
Read the disclaimer about affiliate links & PR products/gifting here. 
Dream Designer Piece
I am unashamedly a luxury brand lover, so at the top of my list is always a little something from a designer brand I consider to be very 'me'. Of course I know this is the height of luxury that Alex and I are able to treat each other to such amazing pieces, but at Christmas especially I find there are so many beautiful things to choose from if your budget reaches the realm of a dream designer piece. From an absolutely wow new season handbag from my favourites at Bvlgari (if you haven't yet seen the new season colours get ready to fall head over heels in love!), a season straddling pair of classic sunglasses from the one and only Victoria Beckham herself or perhaps the most extra pair of Pyjamas from the creative minds at Dior.
All so special in their own ways and all perfect for the person who's looking for a little luxuriously wrapped gift box under the tree this year. So if you're going all out and treating your loved one to something spectacular or if your family are pooling your shopping budgets this year for someone special (something my family and I do often for super special occasions/years!) then here are a few treats they may already be lusting after.
Luxe Homeware Addition
My name's Victoria and I'm addicted to browsing the homeware sections on some of my favourite designer websites on cosy evenings at Frowhome. I have to be honest here and say if you haven't ventured onto the homeware sections of websites like LuisaViaRoma, Farfetch, Matches and the rare pieces on net a Porter - save yourselves and your wallet now haha There are some absolutely out of this world pieces that are so very unique and they're unfortunately feeding my addiction for decorative candles that Alex is simply not allowed to burn (we all have those candles right?!), blankets that are to be kept very far away from Boe and kitchen additions that make me look forward to when dinner parties are once again a thing.
Of course what's also so wonderful about a luxury homeware gift is that you're treating a loved one to something they can keep and display forever. A little reminder of your friendship and relationship every day of the year and not just Christmas! And if they're also excitingly a new home owner like we were this time last year, it also feels extra special to receive something in celebration for such a huge life achievement too :)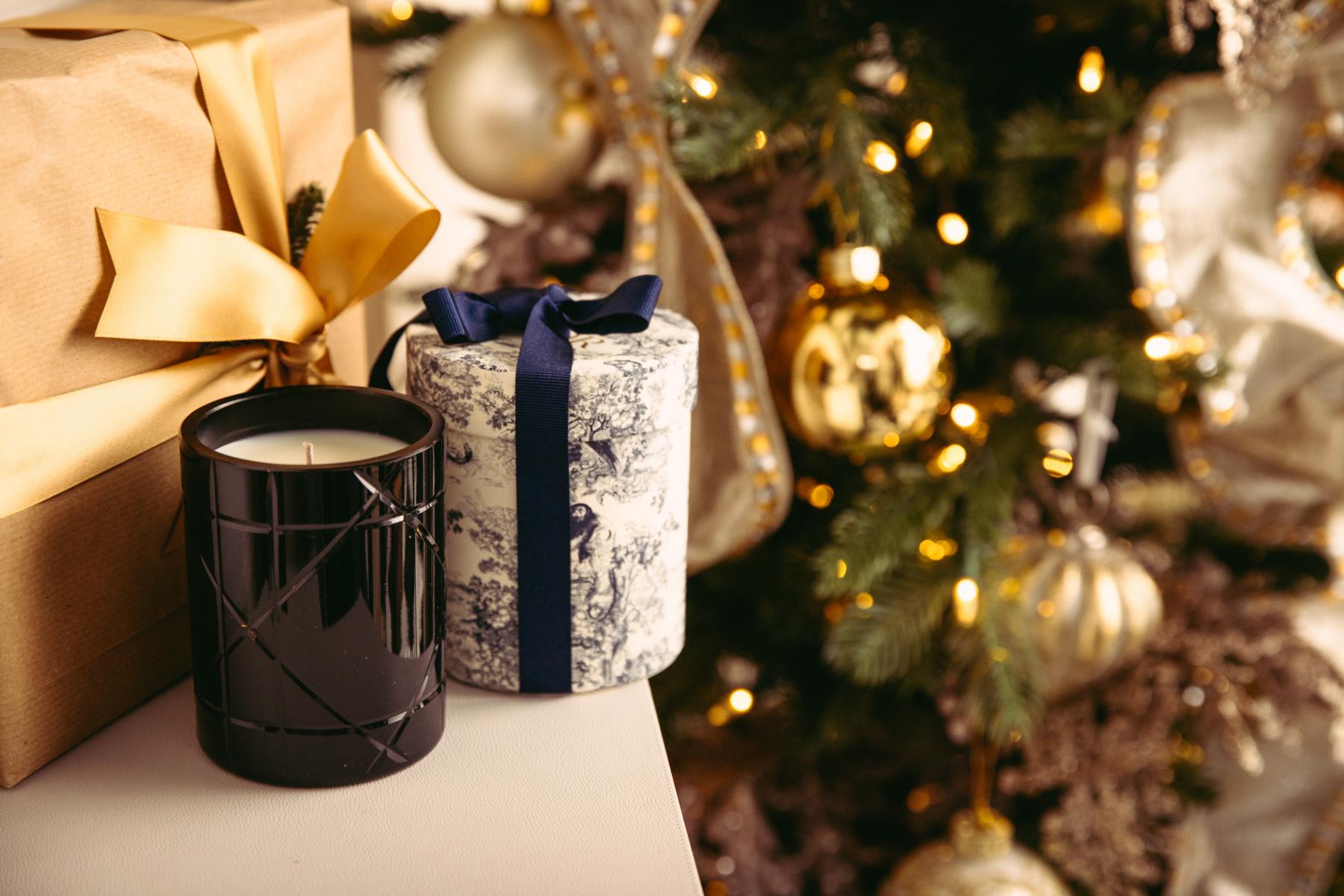 Thoughtful Jewellery Treat
Jewellery is always something I adore to find under the tree at Christmas and that's purely because a piece of jewellery as a gift just feels so very thoughtful. There's an unwritten aspect to being treated to a beautiful piece of jewellery, that you know the person who's been kind enough to buy you such a beautiful present not only knows you incredibly well but has taken the time to really think about what you'd love to wear. They'll have considered the brand and if you swoon over them, the type of metal and colour that you perhaps already adore, which stones they've chosen and if they represent something special like your birth month and simply that they hope you'll wear it often and think of them when you do. There isn't a much more thoughtful gift than a stunning ring, a personalised necklace or a gorgeous pair of earrings you'll treasure forever.
I couldn't not feature my own sustainable collection with Edge of Ember (ad) because it of course means so much to me featuring all things stars, space and constellations to represent us all being under the same sky - no matter where we may be, but also because so much of the collection can be customised and personalised with gems and engravings. If you're also thinking about a luxury forever gift then without a doubt Bvlgari or Dior always have my heart with their Holiday collections as well as their must have B.Zero (ad) and Rose de Vents (ad) designs respectively. You're sure to find something incredibly meaningful for your favourite person this year!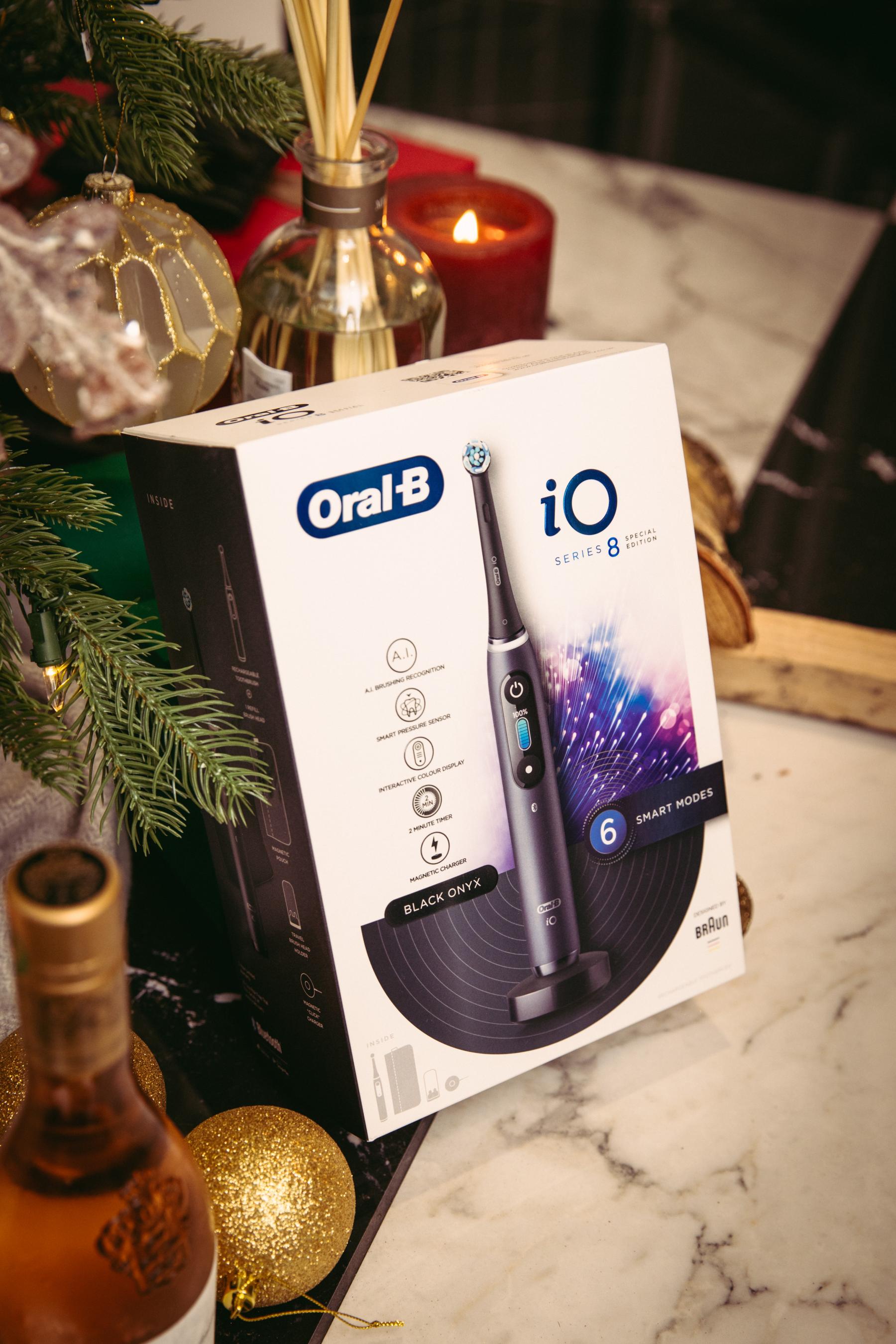 Must Have Technology
For the tech lovers you're searching for this Christmas, I most definitely have a couple of recommendations I personally couldn't do without anymore. The first is the Dyson Airwrap in the stunning new Holiday 2020 copper colour way and the matching Dyson Supersonic. If there's someone in your life you're shopping for who loves all things beauty and haircare and they've been in the market for a new hair tool, then there is no more amazing technology to invest in than a Dyson hair tool. If you want to know a little more about the brands innovative inventions and how they can help to improve the health of hair you can head to my full review here and also find more about the amazing Dyson Corrale here.
The second must have tech gift is without a doubt the Oral-B iO - for the tech lover who loves gifts they need as well as want. I've been an Oral-B user for so many years now and their iO launches have blown me away with how easy to use their most boundary pushing AI technology is. A toothbrush that gets to know and reads your unique mouth needs? Head here to discover more and if you're quick enough you'll find an amazing 60% off discount too! Or maybe you're looking for something the whole family will love and use, then the FujiFilm x100v is a great all round family gift. A really special, easy to use point and shoot camera that has the fun addition of built in filters, meaning you can capture memories with the feel of an older vintage camera but the quality of a newer camera. 
Perfect Beauty Gift
You frankly can't go wrong with the gift of some luxurious beauty at any time of year but especially so this Christmas. It feels like a wonderfully thoughtful gift that also gives the much needed addition of self care this year, which I know so many of us are trying to make more time for. Perhaps a beautiful fragrance they can enjoy discovering to start the year afresh, maybe some indulgent skincare you know they would treasure and feel amazing after using, or even a sumptuous designer candle they can keep in their bathroom or their beauty counter to add a decorative touch, as well as a magical scent.
I personally love the Armani Prive fragrance collection and have done for years, they're truly special occasion scents a loved one will want to save for making only the best memories. Or if you're thinking about treating a loved one to some really sumptuous skincare then the only choice for something both special and innovative, has to be Creme de La Mer. Something special that I've actually gifted to Alex the last couple of years as he starts to take much better care of his skin. In fact I've also created a gift guide dedicated solely to limited edition beauty gifts this year, so no matter what your budget you can also head here to find something incredibly special and also unique.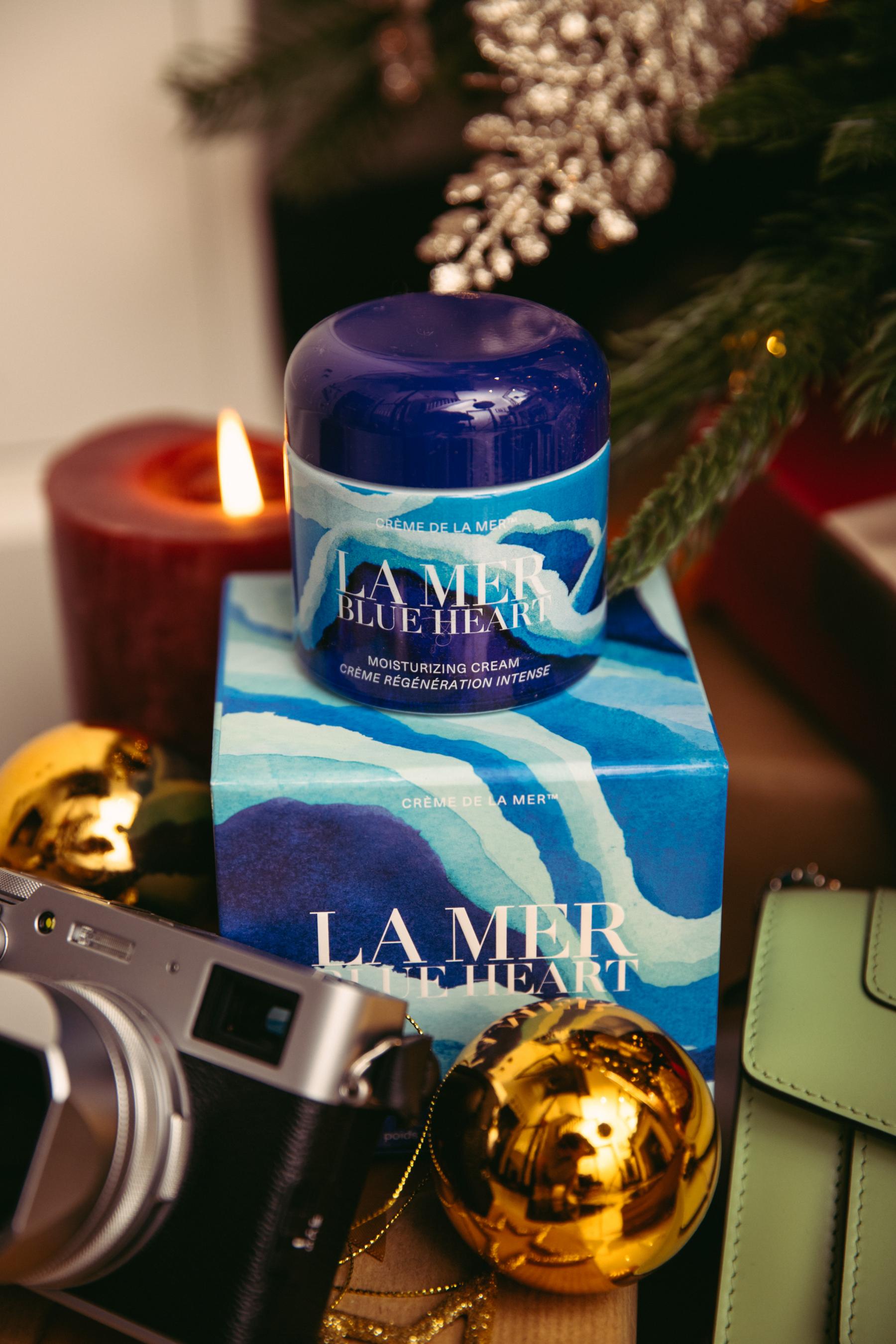 Some Future Plans
And perhaps more thoughtful than any other gift for the person who has everything they could ever need, would be a bottle of their favourite drink (alcoholic or not!) and a note with the promise of some future plans together when things start to get back to normal. If there's one thing that this year has taught me, it's that although I've always appreciated and loved my friends and family, perhaps like so many of us, I don't tell them enough just how much they mean to me. So this year along with the treats you may be buying and gifting to your much loved family and friends, perhaps a special bottle of something you know they love, with an IOU for a much missed cuddle and catch up together along with a few reasons why you miss them so much, will be the best gift they'll get in 2020. 
Happy Holidays Guys x
PS - You can take a look back at all of my gift guides from this year including fashion, beauty, food and letterbox gifting from small businesses in one easily bookmark worthy post by clicking here!
Sign up here for a weekly catch up of everything Inthefrow