27.11.2020
The Must Have Gift
This Holiday Season
- Christmas Gift Guides 2020 - 
This blog post is a paid for advertorial in collaboration with Oral-B (ad).
I've been using the revolutionary Oral-B iO™ for around 8 months now and I'm so excited to be partnering with the team at Oral-B once again, to share with you why this new electric toothbrush has been a complete game changer.
From its simple to use magnetic charger, through to its artificial intelligence based app and from its sleek and chic design, through to its proven professional like clean - there's a reason why the Oral-B iO™ is the must have gift this year and every year. 
Not only am I thrilled to be chatting all things dental health and incredible technology but even more excitingly, this time around; I get to bring you a Black Friday discount that you're simply not going to want to miss.
So if like me you're looking to gift your loved ones presents they truly need and most definitely want this year, then let me introduce you to the gift I can promise you'll be adding to the top of your own Christmas list too!
This blog post uses only affiliate links. 
Affiliate text links are marked (ad).
Read the disclaimer about affiliate links & PR gifting here.
Why Gift The Oral-B iO™?
I may be a lover of luxury fashion and high end beauty but my favourite gifts will always be the ones I need to make my life easier. Something that not only scratches my itch for easy to use technology and the practical side of present giving I personally love, but now that I'm a home owner, something that also looks fantastic in our newly renovated bathrooms is a must too. Gifting a loved one the Oral-B iO™ (ad) this year isn't just opting for the practical present, it's also opting for revolutionary technology that they'll fall head over heels in love with, day after day after day. A gift that truly keeps on giving! 
So why add the Oral-B iO™ (ad) to that list this year? For me, it's all about the unrivaled feeling of clean. Those of you who are friends here on the blog, all know the journey I've been through with my teeth and how long it took for me to have a smile I'm truly so proud of. After years of fixed braces as a teenager, retainers in my early 20's and lingual braces at the age of 26, my dental and oral hygiene has never been more important to me. I've been a dedicated Oral-B user for so many years and now the iO™ is the next and final step in maintaining the smile that I'm now confidently sharing, without a second thought.
The clean you experience with an Oral-B iO™ (ad) is second to none and in my opinion it's the closest you'll get to a professional clean, especially when utilising the AI led mobile app, outside of your dental office. Those noisy toothbrushes you once associated with electric brushing? They're a thing of the past and with Oral-B's smooth Magnetic Drive not only is using the iO™ a genuine pleasure, it's oh so gentle on sensitive gums/teeth, despite the deep clean you'll achieve on your desired clean setting. Designed with a built in sensor to correct uneven pressure, a must use 2 minute brush timer (the dentist recommended time you should spend brushing your teeth - day and night) and a first of its kind smooth brushing system, there's clean and then there's Oral-B clean. And as if that wasn't enough - combine all that you already know with an app that uses 3D tracking and AI recognition to track 6 separate zones in your mouth, to ensure an at home clean like you or that lucky loved one, has never experienced before.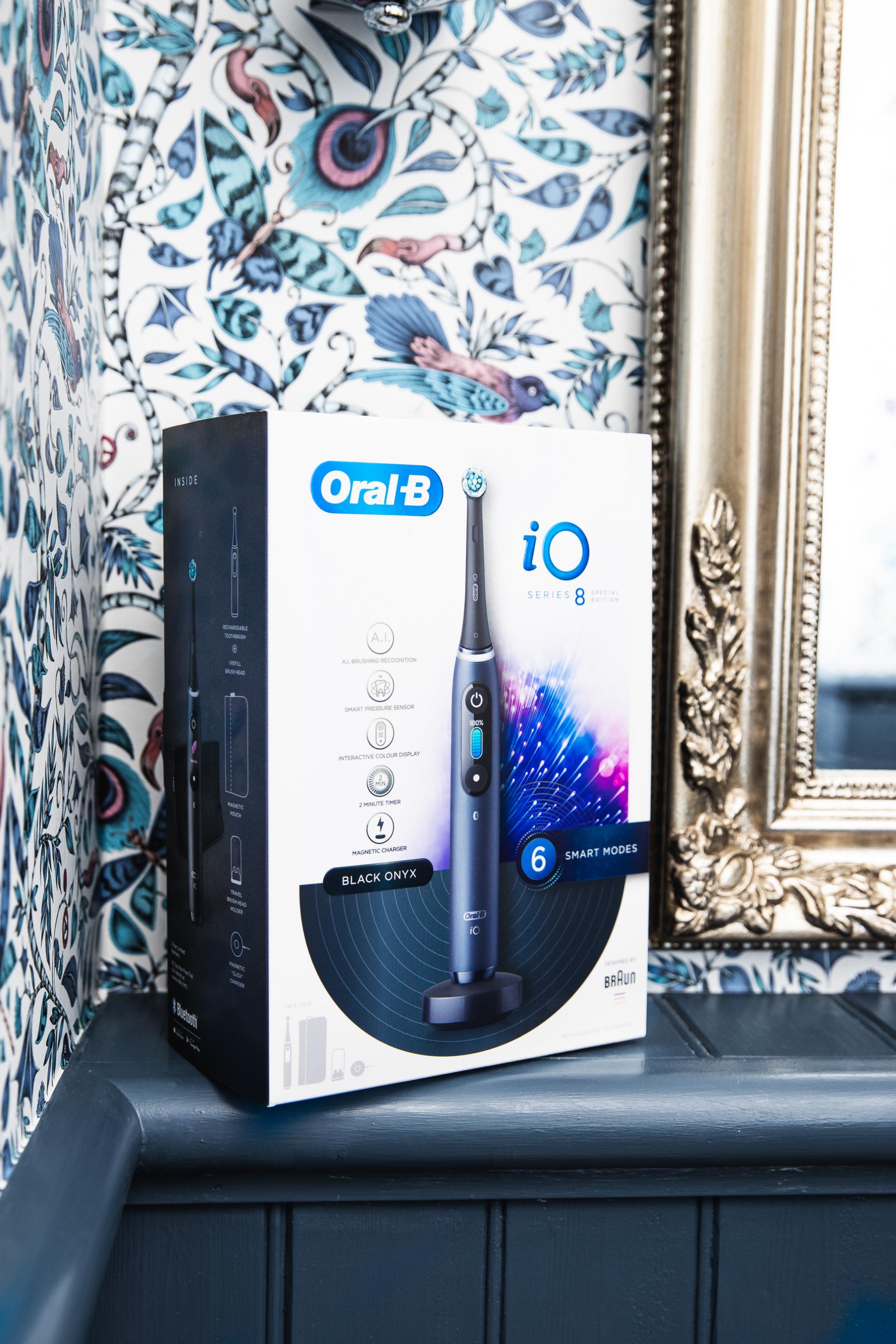 I touched above on how important my smile and an incredible clean is to me but it's something I know that I'd love to be gifted and also choose to gift too. A revolutionary electric toothbrush that works as hard for you and your oral hygiene, as you need it to. Not only to give a bright, sparkling smile with gums that are strong and healthy but equally as important to offer a boost of confidence too. My dental journey has never been about other people, it's always been about how I feel about my smile and gaining the confidence to smile without hiding behind a well placed hand whenever someone reaches for a camera. The technology may be second to none and consist of boundary pushing inventions that mean your teeth have never been cleaner, but my Oral-B iO™ (ad) maintains not only my smile but the confidence that comes along with it too. With endless reasons to gift this years must have present, the gift of confidence is a gift I know so many will love and treasure. Oh and don't worry, since I last raved about the release Alex finally got his hands on one too, he couldn't wait until Christmas to open his though haha!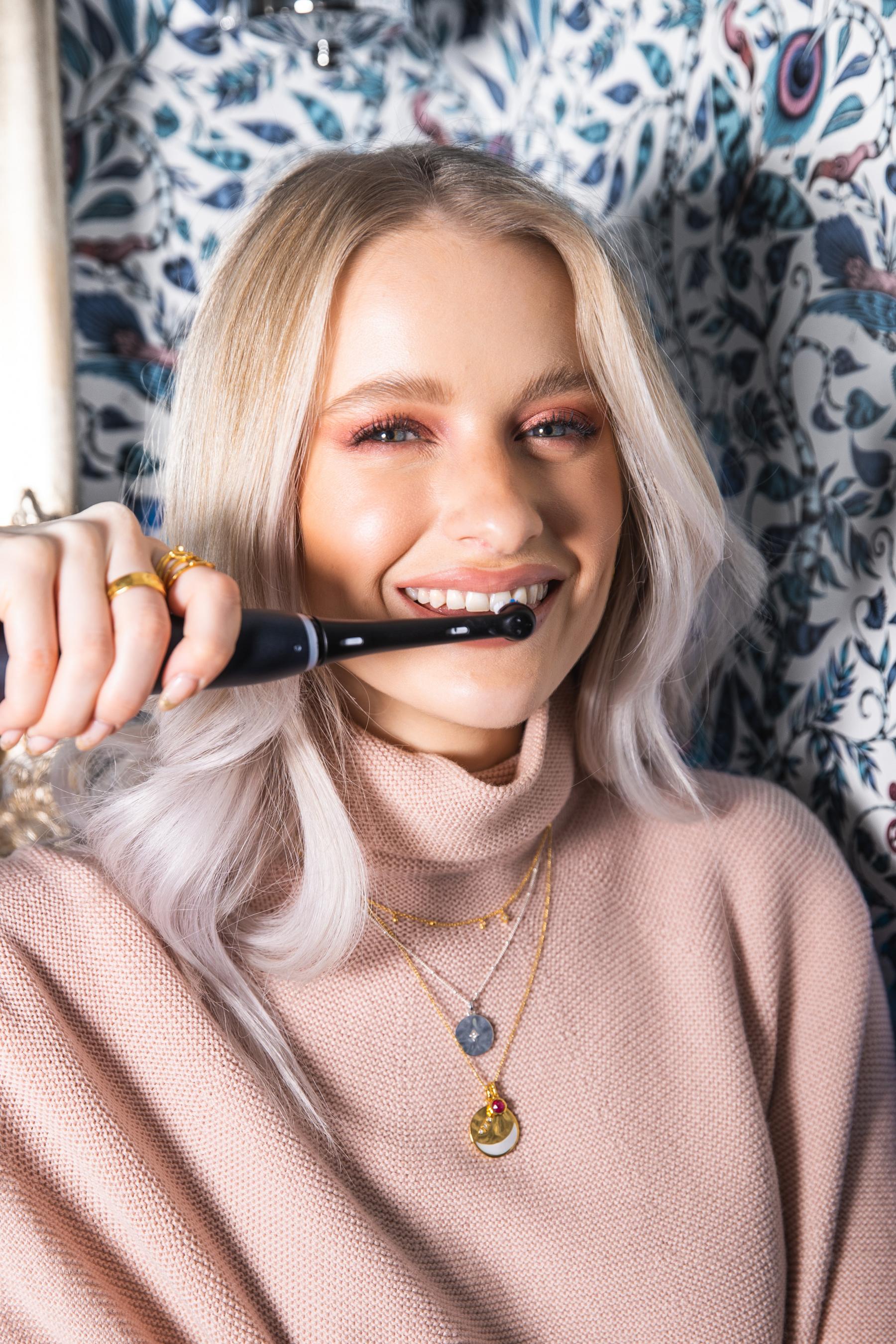 The All Important Bits!
1.

- The new Oral-B iO™ with it's chic, slim and lighter than ever design is available in a range of must have colours this festive season. 

2.

- The new easy to use Oral-B app 8.0 uses revolutionary Artificial intelligence to show you missed spots, the zones you've completed brushing and which areas of your mouth you need to spend more time on.

3.

- The Frictionless Magnetic Drive generates micro-vibrations transferring energy directly to the bristles and head. As well as being the smoothest, quietest experience yet, it also means brushing with the Oral-B iO™ equals healthier gums in just one week and six times more plaque removal than using a manual toothbrush. 

4

. - The micro-vibrations paired with oscillation rotation means the brushing experience is smoother than ever and allows for the toothbrush to glide between teeth.

5.

- The smart pressure sensor uses a simple green/red indication to signal when you need to adjust your brushing pressure.

6.

- The magnetic charging base means that you can charge the Oral-B iO™ in just 3 hours and also helpfully displays the level of charge to avoid unexpected low battery levels. 

7.

- The interactive LED display allows for easy navigation, personalised settings and access to best techniques, brushing modes and even welcome messages.
 
Oh and there's a huge Black Friday discount below you're not going to want to miss!

Be sure to keep scrolling...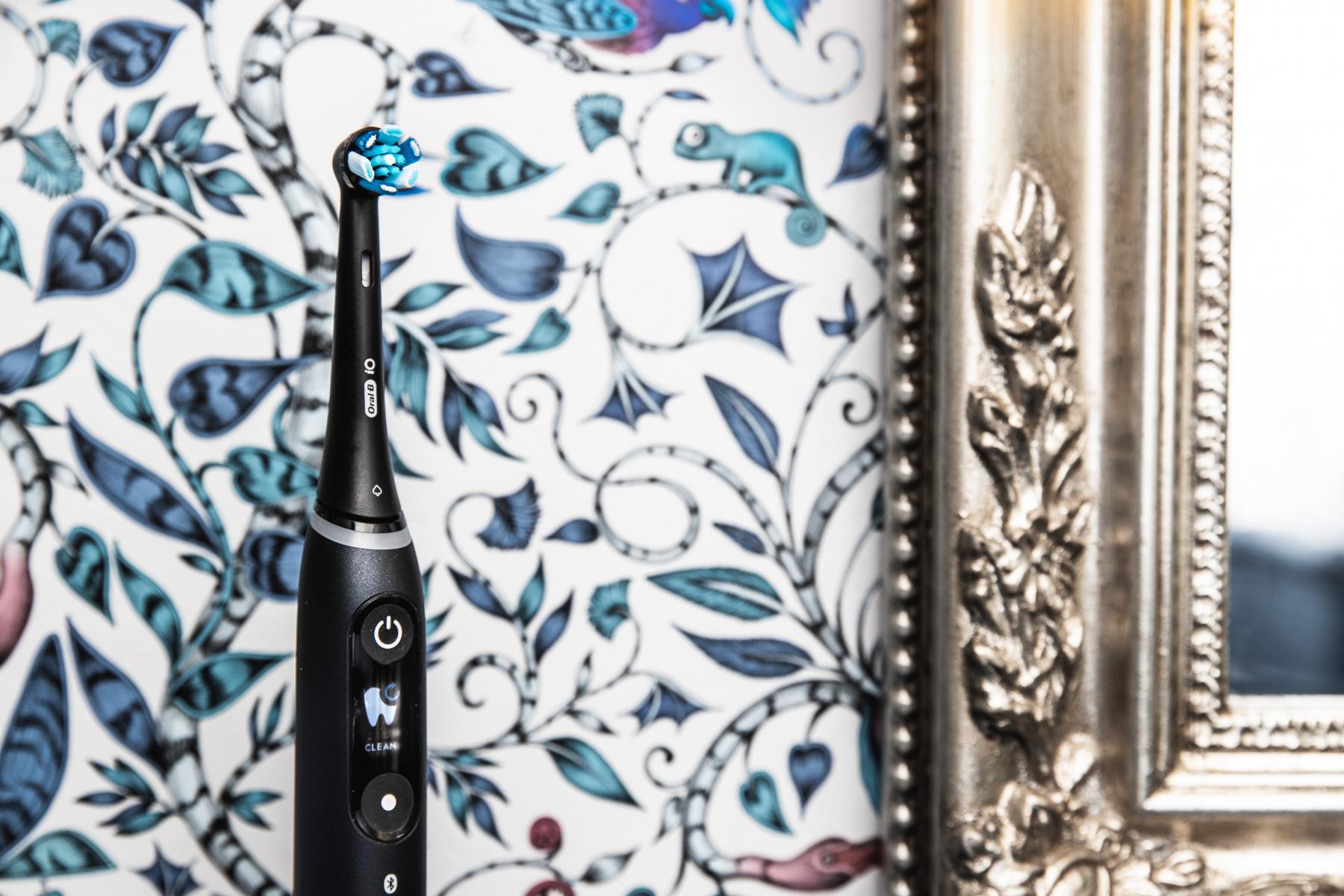 The Black Friday Oral-B iO™ Offer!
So if you've decided you'd like to take the plunge this Black Friday and treat yourself or a loved one to an Oral-B iO™ wrapped beautifully under the tree - now is the time to take advantage of the most incredible discount that's available for a limited time only available at Boots! Head to the links below and you'll discover the revolutionary Oral-B iO™ electric toothbrush, in your chosen colour, for an amazing 60% off right now!
A huge thank you to the team at Oral-B for partnering with me again! As a content creator it's always a dream come true to partner with a brand I love and even more so when I can bring a great discount to the blog too! Let me know below if you're an Oral-B user through and through too and if you'll be finding a new Oral-B iO™ under your tree this year! 
Sign up here for a weekly catch up of everything Inthefrow