01.03.2021
Style & Beauty Diaries:
February 2021
Well this month has certainly been one to remember! I feel like February is normally somewhat of a limbo month, when the excitement of January fresh starts has passed us by and spring isn't quite here yet, it tends to feel a little lost. 
This February however has felt so full of celebrations and lots of hope for the rest of the year, which feels like February 2021 has truly made its mark on me. 
From hitting 1 million subscribers over on Instagram (pinch me!) to celebrating Alex's 'lockdown' birthday with all our favourite food and drinks virtually with family and then the news that we're on a pathway back to a sense of normality. 
Family members getting vaccinated, spring in the air with longer days and seeing everyone's excitement about cuddling their parents when it's safe to do so has just put a spring in my step throughout February.
Here's to hoping and here's to more sunshine to feed the soul :) 
February 2021.
This blog post & shop widgets use affiliate links. 
Affiliate text links are marked (ad). 
Some of the items in these images were gifted/loaned.
Shop all my current outfits here. 
Catch up with all things Frowhome here.
Catch up with all things Boe here.
Read the disclaimer about affiliate links & PR products/gifting here. 
The Cosmos Collection
If you haven't checked out my sustainable Edge of Ember range yet
you can discover the unique and exclusive pieces here. (ad)
Shall we do a second collection...?!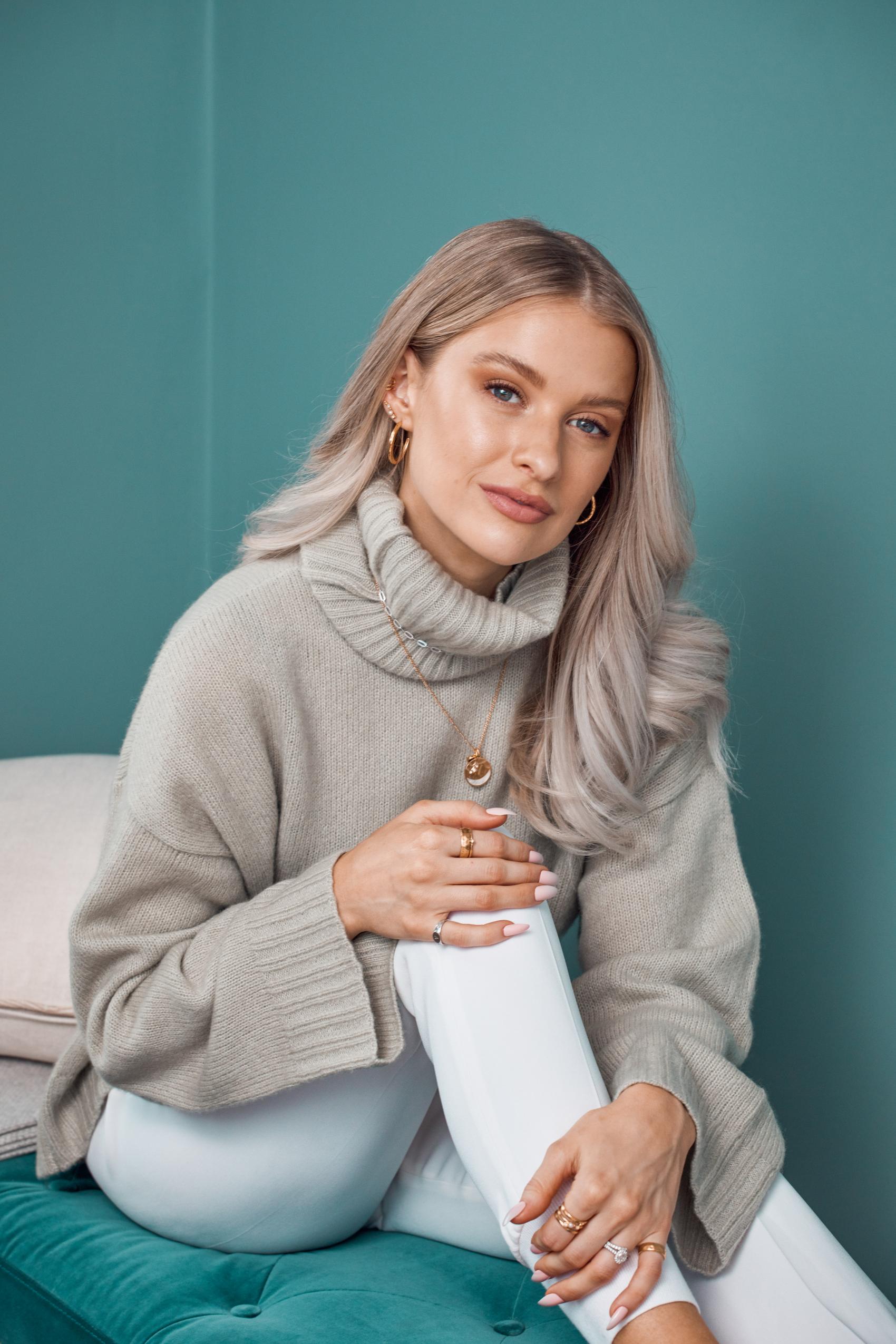 The Just Because...
It's official the just because is now a regular monthly addition
because sometimes we just need to see a sleepy puppy right?
The Instagram Reels
The biggest thank you for all of your amazing feedback and millions of views on my Reels so far this year - I'm honestly blown away! I'm feeling so inspired with my content right now and my What I Would Be Wearing series is SO much fun to film :)
Sign up here for a weekly catch up of everything Inthefrow