03.03.2021
5 Reasons to Love
The Cosmos Collection
In almost 9 years of blogging, I'm lucky enough to have worked with a number of amazing people, designers and brands. In amongst this whirlwind 9 years and the decisions I've taken to build my own brand too, there have been a lot of amazing opportunities to collaborate too. 
From fashion brands to jewellery brands, from beauty brands to wellness brands, from accessories brands to watch designers - there's been some exciting opportunities but only a few have ever felt 'right'.
You'll know that over the years I've actually only said yes to two collection opportunities and one of those was the design, development and launch of the Cosmos Collection with Edge of Ember last October. But why them? 
It's quite simple really as both the collections I've been lucky enough to work on started with me being a paying customer and lover of the brand, but something about the Edge of Ember team, their brand ethos and the way in which our relationship naturally grew, felt perfectly perfect, in every way. 
This blog post is not sponsored or paid for by the brand - I just wanted to share more about the brand incase you wanted to know why I wear my Cosmos Collection so much :) 
This blog post & shop widgets use affiliate links. 
Affiliate text links are marked (ad). 
The jewellery featured in this imagery is from my own collection. 
Read the disclaimer about affiliate links & PR products/gifting here. 
Sustainable Materials
Firstly there is something so very special about the fact the brand is based around ethical and sustainable production. All of their products and the Cosmos Collection too of course, are created using 100% recycled sterling silver and/or 14k solid gold. They believe you can create timeless jewellery, that lasts you a lifetime, while breathing new life into older unloved jewellery and materials. Did you know the brand even have a jewellery recycling program called RE/Make? If you have older jewellery that's unworn and simply sitting unloved on your dresser, you can donate them to Edge of Ember, the team will ensure that your sterling silver or solid gold jewellery is recycled and you get a £15/$20 credit to spend on the site in exchange! You can find out more information about the scheme here - as well as get any questions about the scheme answered promptly for both UK and international customers. 
Ethically Sourced Gemstones 
The team at Edge of Ember work tirelessly to ensure that the collections they create and offer for sale not only use sustainable materials as a priority, but when it comes to gemstones they're also sourced ethically as standard. Did you know that Edge of Ember work with suppliers directly in Jaipur who are members of the Responsible Jewellery Council? This ensures that they can trace the gemstones used in their collections and ensure fair and advanced pay, safe working environments and unbiased and equal treatment of men and women. An ethical and sustainable way to continue growing relationships with artisans who make the Edge of Ember pieces so special and unique and to ensure that the brand has a hand in funding local initiatives, for those involved in bringing the brand to life. 
Lab-Grown Diamonds
What?! I hear you say haha Exactly my reaction when I first heard about this and something that equally amazes me to this day. Edge of Ember are one of the first demi-fine jewellery brands to utilise lab-grown diamonds in their collections. Not only is this an ethical and more environmentally friendly way to incorporate such special gemstones into their pieces, it also ensures full transparency in the production chain - a must know for the brand. Even diamonds that are mined responsibly have very murky foundations when it comes to understanding their origins. If you want to learn more about this amazing way of adding the same precious gemstones into your collection in a much more affordable way (the diamonds are graded for clarity in the same way but are actually more hard wearing!) - you can find out all the environmental, longevity and ethical benefits, here.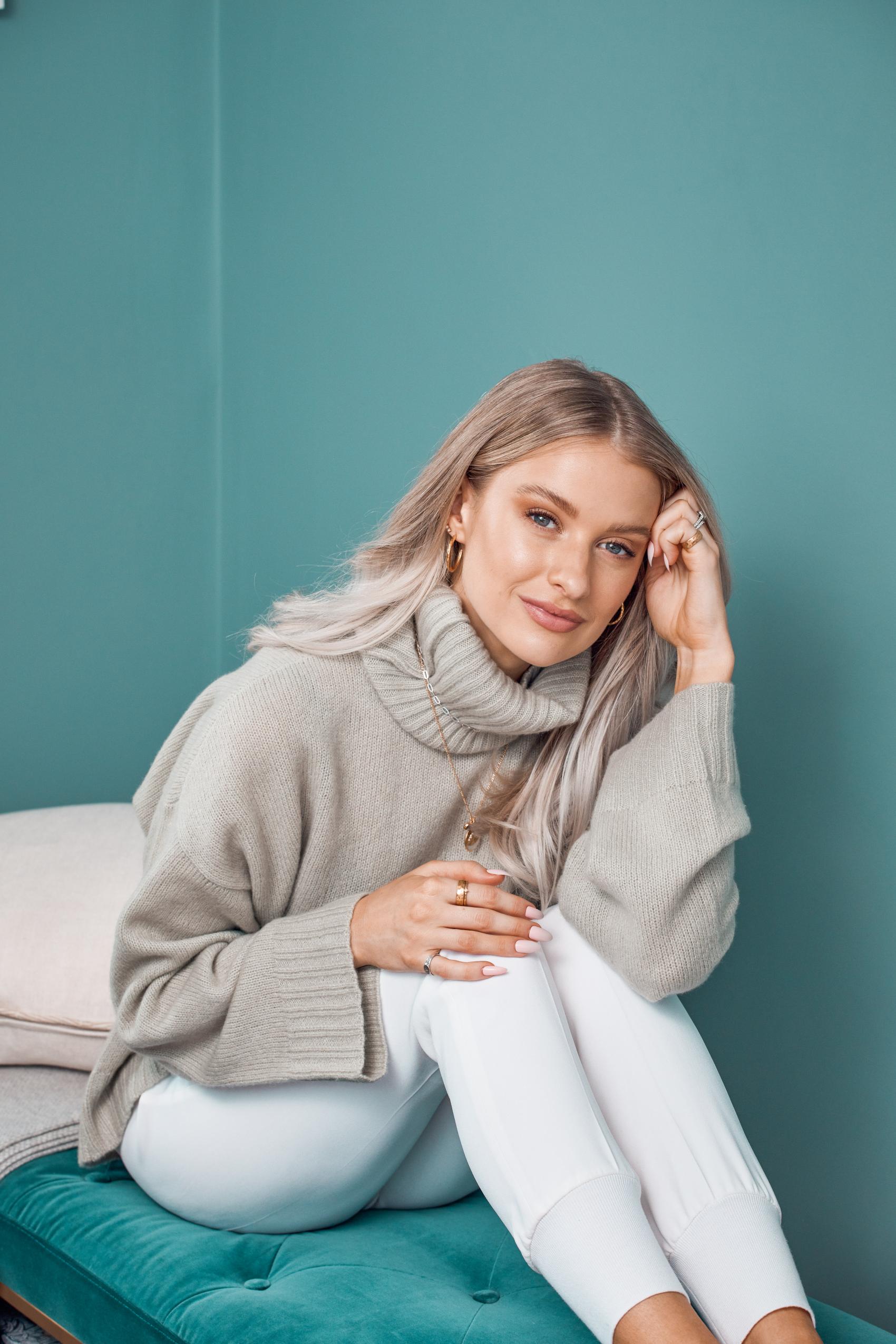 Carbon Offset
I remember first seeing that the brand carbon offset quite some time ago now and being so impressed by the fact that it was so important for them to do so. They partner with an initiative called Climate Care who work towards helping the brand to be a carbon neutral retailer and who ensure their e-commerce purchases are regularly offset. What's even more amazing though is that since the launch of our collection late last year, the brand are now officially certified as carbon neutral and choose to offset twice the amount of CO2 they are using. An amazing decision! They make a point to offset monthly deliveries, customer returns, supplier shipments and their diamond production - they then double it to ensure they are keeping their promise to have a positive impact with their brand.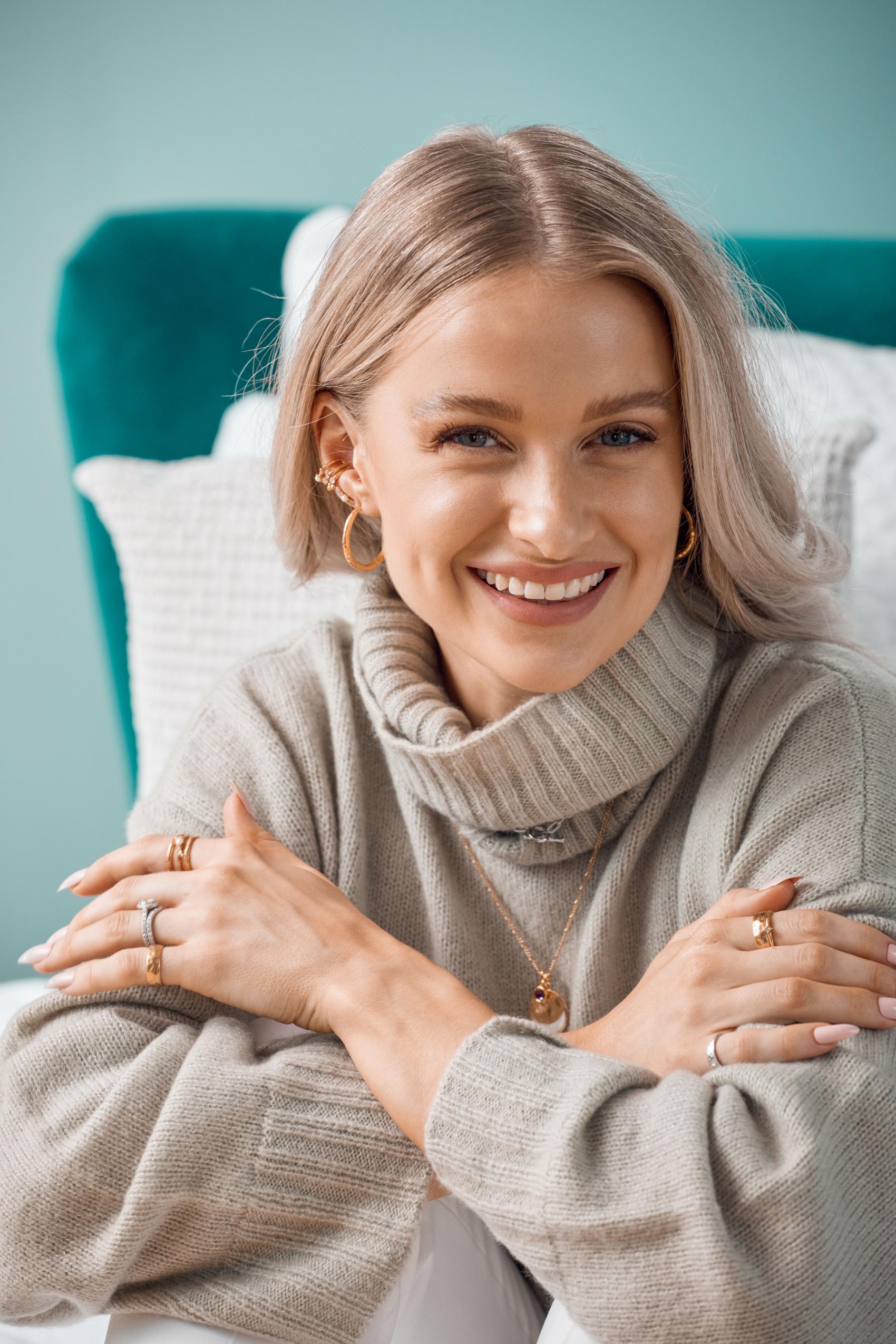 Sustainable Packaging
As an e-commerce retailer one of the big hurdles for the brand is ensuring their beautiful pieces are shipped in a sustainable way, that's kind to the environment and that also ensures your chosen pieces get to you in a safe way. Did you know that as well as being 100% recyclable the paper you'll find in your deliveries is FCS certified paper (meaning the trees used are replaced or allowed to regenerate naturally), the packages don't use any extras like foil logos/hinges that look beautiful but aren't typically recyclable and the mailing boxes used to get your orders to you are resealable and therefore reusable. Phew! They still haven't found a protective way to ship without the foam inserts quite yet but they're actively working on replacing them - they never seem to stop wanting to do better! I'm so proud to have partnered with a brand that not only consists of inspiring female creatives and leaders, but one that knows that we all have a way to do better, be better and help others along the way.
The biggest thank you as always for all of your support, without your encouragement and this like minded community I wouldn't have these amazing opportunities available to me, let alone have them be such a success! I'm forever grateful and of course if you think a second collection should be on the horizon let me know below - hehe x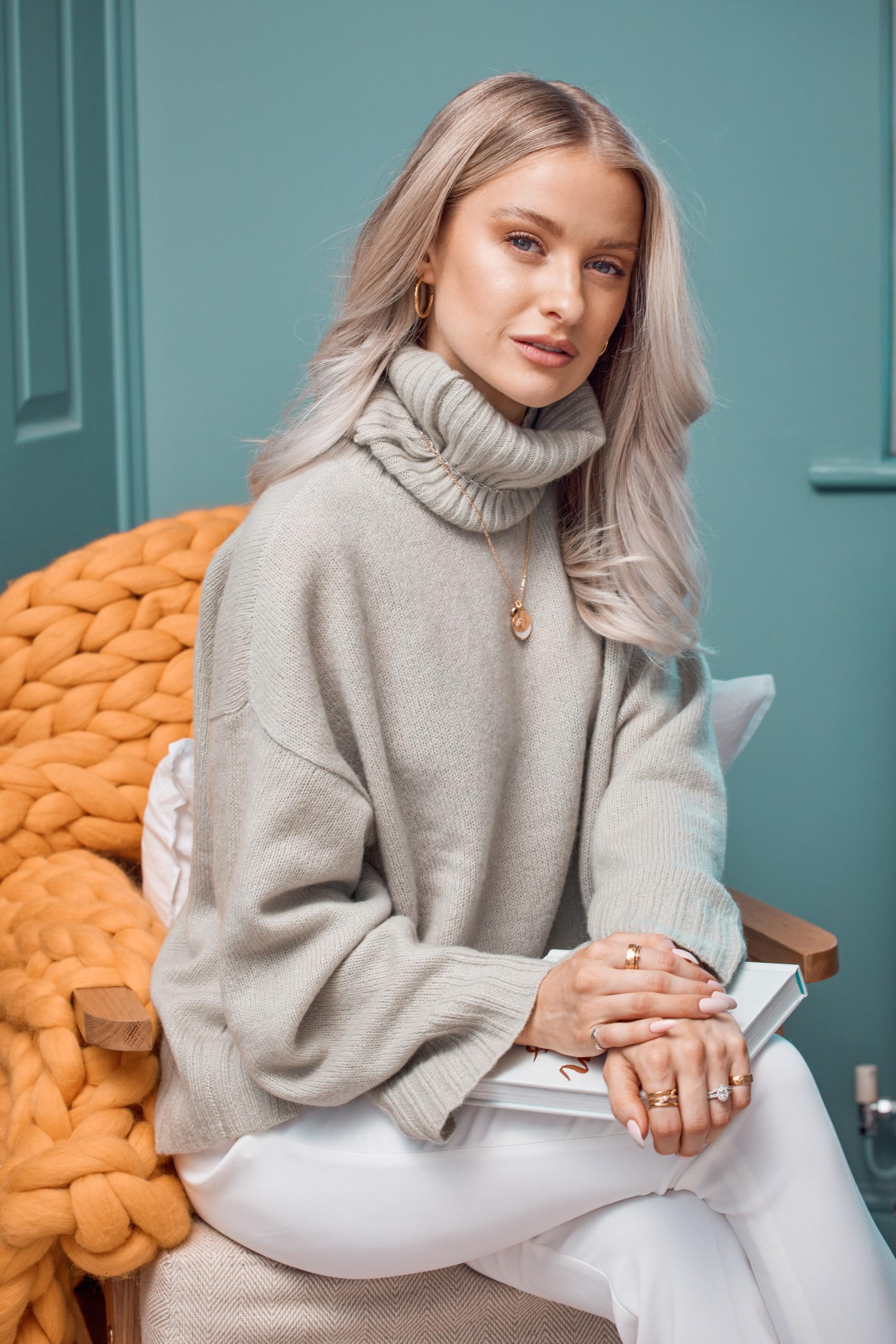 Sign up here for a weekly catch up of everything Inthefrow