22.02.2021
10 Small Businesses
to Discover
Sometimes you have cookies in the house and sometimes they end up in the blog post you're shooting. Sometimes by the time of editing the photos, said cookies have disappeared and there's not a trace of them left. Then sometimes when you're sitting down to write a topic to match said blog post, you head to one of your favourite small businesses to order some more cookies - and so the circle continues haha! 
In light of the fact there are almost always cookies in our house and I love celebrating small businesses over here on the blog, I thought I would share 10 of my favourites but they're not just cookie brands don't worry, there's a little of everything here.
Home decor, cleaning products, stylish accessories, CBD products, cheese hampers and yes cookies and sweet treats galore too, that I can promise you. 
So if you're looking for a small business swap, a lovely post valentines treat or a gift/pick me up for a loved one, here's a few suggestions of small business I love and can highly and personally recommend. 
This blog post & shop widgets use affiliate links. 
Affiliate text links are marked (ad). 
The jewellery featured in this imagery is from my own collection. 
Read the disclaimer about affiliate links & PR products/gifting here. 
The Good News Baker
Cue me getting more and more hungry as this post goes on but let me introduce you to The Good News Baker if you haven't yet had the pleasure! Ran by the lovely Warsan who I've had the pleasure of meeting and the even bigger pleasure of being a customer of. Warsan bakes the most delectable sweet treats fresh daily, that if you've already tried you'll know it's hard to discover enough descriptive words to truly do them justice. From Black Forest Brownies, to stuffed Raspberry White Chocolate Cookies, to homemade Caramel Sauce - I'm trying to actively not drool all over my laptop while typing this haha You can send some in the mail to a loved one or simply grab a last minute box for yourself, as Warsan now has last minute next day delivery offerings to avoid any treats going to waste. One business not to be missed and especially look out for her seasonal offerings, last Christmas was out of this world delicious!
Colt & Willow
An amazing small business I am so very glad came into our home and one I know we'll be customers of for a very long time! You may recognise this particular small business from a recent kitchen based blog post I shared, as well as a YouTube video sharing some of the favourite sustainable swaps I've made, as my journey to be more sustainable at Frowhome continues. Colt & Willow is a small business created and run by Annie and Tony. A few years ago they decided they wanted to create an eco cleaning brand that was more sustainable for the everyday consumer, as well as safer for the home they share with their small children. The brand offers cleaning products that truly work, that support a sustainable future and that also look so stylish too. Their refillable and biodegradable Rhubarb Washing Up Liquid is probably my favourite pick - it smells utterly delicious, works so well and in a world where we're constantly washing our hands, it also doesn't irritate my often dry skin.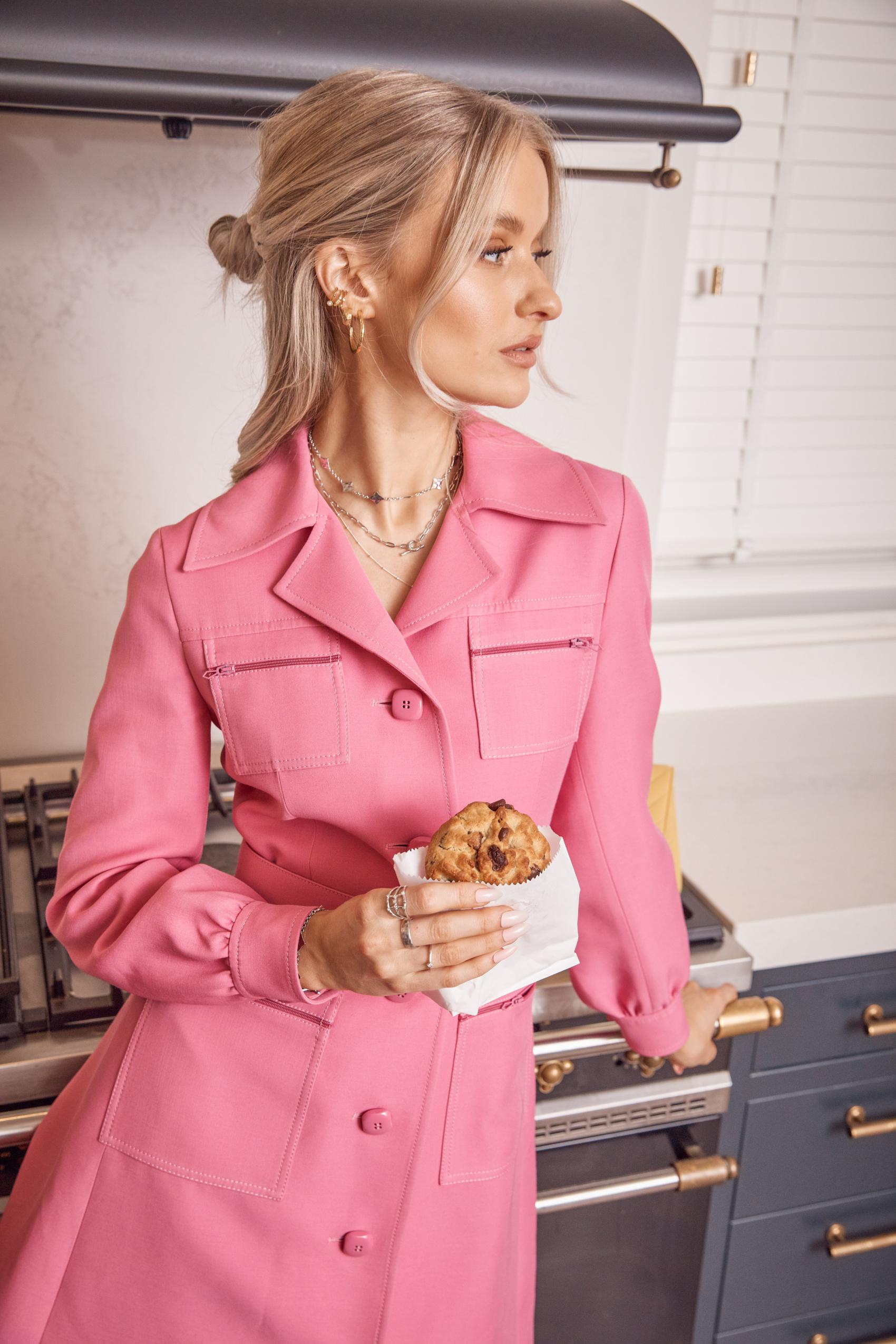 The NAP Co
I exclusively use silk bobbles/scrunchies in my hair and that's not because I like to be a little extra occasionally, it's because I naturally have very dry hair that's prone to damage. With dry hair that's also then coloured to a lighter shade than my natural colour, using silk bobbles feels the kindest way to avoid extra breakage and look after my silver locks. A couple of years ago I discovered The NAP Co and I've been a very happy customer consistently since. The NAP Co is run by the lovely Siobhan who creates the most sumptuous accessories, as well as recently moving into beautiful PJs and sleepwear that are made of the same luxurious to the touch fabrics. My favourite products from them that I always make sure I have back ups of, are the 100% Mulberry Silk Skinny Scrunchies that you'll see in my hair in every vlog over on YouTube - blush and champagne are my go to shades and you'll always find one on my wrist ready to go haha 
Borough 22 
I feel like if there's one small business you'll recognise here it's Borough 22 doughnuts and that's because they're one of my favourites to support! I've been a paying customer for years, so much so I often get messages that just say 'What are those doughnuts you love called?!'. Borough 22 is a one man business created and built by the incredible Ryan who bakes doughnuts fresh every single day and caters for vegans, gluten allergies/intolerances, nut free diets and people who need a low FODMAP diet. I absolutely love Ryan's doughnuts and can't get enough when he announces he's perfecting a new flavour. My all time favourites have to be the Jaffa Cake, S'mores and the Chocolate Hazelnut and rather excitingly you can now find Ryan's doughnuts not just for online delivery but in Selfridges Foodhalls too and he even has Bake at Home kits arriving soon - I can't wait to see what's next for this small business and make my own with his help! 
Rosie Sugden Cashmere
You may remember my love for Rosie Sugden and her beautiful cashmere pieces from previous years but that's because I simply can't recommend her beautifully crafted accessories enough. Rosie herself is a graduate in knitwear design and her creations use Scottish cashmere of the highest standard and transparency back to the farms that produce the initial raw materials. I could simply live in her cashmere socks and have even bought a few pairs for friends during lockdown as a little treat knowing how often I wear mine right now. My ultimate favourite piece from Rosie though has to be the amazing Ear Warmers she creates that I've worn in Finland, Canada and on some verrry cold dog walks here in the UK - they not only look so chic they most definitely keep your ears toasty warm! If you're looking for a treat for a friend or simply the cosiest socks you'll ever wear, Rosie's creations will bring you so much joy and stand the test of time in your wardrobe. 
Our Remedy 
A new small business I'm so very happy not just me but my Rebecca (a daily CBD user for anxiety) discovered too. As you know I'm a bad sleeper, I always have been and during the last 12 months and since bringing Boe home, it's gotten ever worse. I suffer from vivid dreams, I often wake Alex in the night shouting in my sleep and quite often struggle to feel rested. So many of you recommended to me that I should look into taking a daily CBD supplement to see if it would help my sleep pattern and I've recently started to tip toe into one by Our Remedy. The brand was created by Rachel following her own fertility diagnosis to offer a sustainable and refillable CBD brand that offers relief for those experiencing period discomfort, restless sleep and anxiety. They're the only UK based CBD brand to offer sustainable packaging and they also support the Bloody Good Period charity through their purchases. My favourite offering from the brand has to be the Self-Care Gift Box filled with chocolate, handmade soap and their award winning CBD elixir - such a treat! 
The Good Cookie Co
Cookie alert! If you want to treat yourself or someone you love to some absolutely delicious cookies then you have to run not walk over to the Good Cookie Co. This small business is run by two wonderful sisters Olivia and Natalia who bake their cookies with the mindset that they should be inclusive for all diets! Their unbelievably tasty treats are organic, vegan, gluten-free, refined sugar-free, dairy free and soya-free but don't let that fool you into thinking they aren't indulgently delicious, stopping at one simply isn't an option. You can order a one off treat to anyone on the UK mainland or you can go all out and order a cookie subscription - yes you heard that right, a cookie subscription. My favourite flavours are the Peanut Butter, the White Chocolate Chip and the Chocolate and Pecan. Be right back, ordering some more as we speak! 
Foam Home 
I've always been a 'I'll save this candle for a special occasion' person and I've realised that actually I just adore to have candles burning at Frowhome, special occasion or not. I was lucky enough that Foam Home reached out to me towards the end of 2020 to introduce me to their handmade candles and I instantly fell in love with them. I even used their 3 wick candle as the main centre piece for my Christmas Day table because it felt such a special piece after a year of realising I shouldn't save things for best. Foam Home is run by amazing sisters Maddy and Georgia who not only hand pour and make all their candles with their own fair hands, they do everything including packaging, admin and customer service! Their bubble candles are just so unique and I can't wait to get my hands on another one when our current centre piece is no more because the scent is just so warming, with light vanilla and sandalwood. Definitely check them out if you're looking for a unique gift or just want a statement piece in your own home!
The Courtyard Dairy
I think I've shared here before on the blog but not in much detail, that my current go to gift for almost all of my friends celebratory moments is a cheese hamper. Over the last year or so I've been forgoing the usual florals I would send and I've turned to a hamper of delicious cheese and assorted goodies from a family run dairy. I came across the Courtyard Dairy when hunting for a present for both a family member who needed a pick me up and a friend who had their wedding moved due to Covid and a cheese hamper felt so different to the norm. The Dairy itself and the Cheese Shop near Lancaster is run by Andy and Kathy who are so very helpful if you have any questions at all and curate the most wonderful gifts or special occasion hampers, as well as running cheese making courses, which I'm so eager to take part in when things are back to normal. We recently ordered one for ourselves for Valentine's Day because what says romance more than our favourite food teamed with wine in a beautiful wicker hamper!
Chalk Pink Linen
Company
If you're looking for a small business to support who create beautiful linens for your home then I wholeheartedly recommend the amazing Chalk Pink Linen. I actually discovered them through a friend after wanting to switch our bedding to linen and I fell in love with the brand. We've actually ended up switching all our guest bedroom linens to them because sleeping in linen just feels such a treat that we want our guests to experience it too haha! The business is run by the wonderful Novia who is so very knowledgable and passionate about linen as a luxury material and who takes great pride in creating stunning pieces. I adore their bed linens but have one of their table cloths on my home wishlist as well as their gorgeous linen throws for our dining room bench. If you're thinking about a switch up during an upcoming spring clean definitely give them a follow on Instagram for some wow inspiration.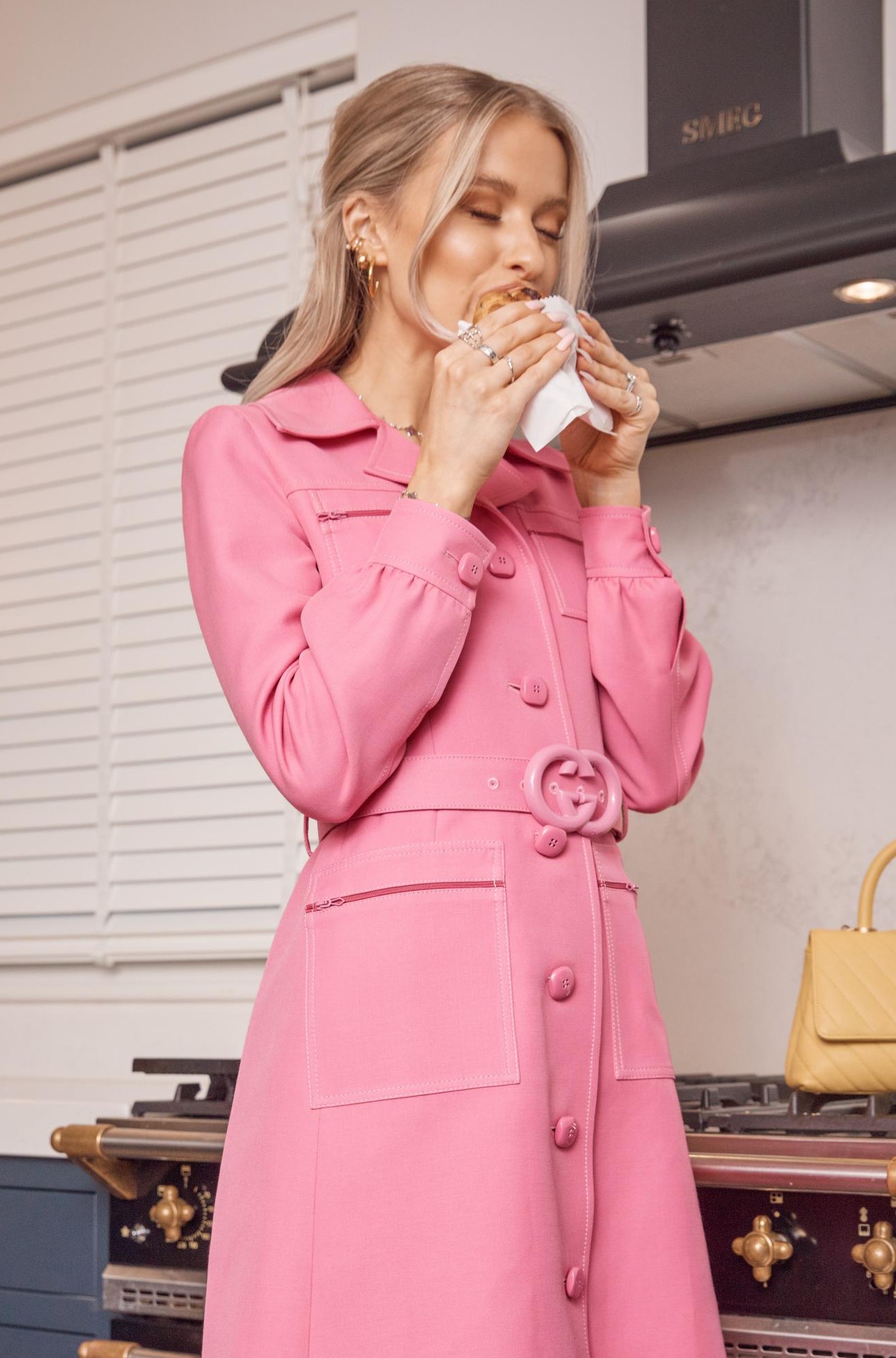 Sign up here for a weekly catch up of everything Inthefrow