18.06.2021
Spring Summer '21
The Must Have Colours
Before we dive into the trending and popular colours of the year I'd just like to address the elephant in the room and welcome my newest addition officially to the blog - say hello to my newest Hermès Kelly. 
I spent a long time searching for this specific colour of Hermès and had somewhat given up hope of getting my hands on one, only breaking that to chat with you all when one of you found a similar beauty on resale sites and were kind enough to message me about it. 
Cue a couple of weeks ago and the amazing Sabrina at Luxury Promise (not an ad!) messaged me to let me know that she had continued the search for my dream bag and had in-fact secured a brand new never worn one for me. Talk about amazing service! 
Fast forward to now and after a beautiful twilly delivery from the Hermès website, so I can protect the immaculate leather handle, she's ready for her first outing and feature on the blog. 
And what's better to tie in this exciting addition to my forever wardrobe? Chatting all things trending colours for 2021 of course, which just so happens to include some of my favourite shades including beautiful yellows!
This blog post & shop widgets use affiliate links. 
Affiliate text links are marked (ad). 
The sunglasses featured in these images were a kind PR product/gift.
The jewellery featured in these images are from my own collection. 
Read the disclaimer about affiliate links & PR products/gifting here. 
Yellow
Of course we couldn't start this blog post about trending colours without kicking things off with oh so popular yellow. From last years runways through to Pantones always anticipated announcement of their colour of the year, yellow was the front runner through it all. The specific shade was 'Illuminating' and it's filled with warm undertones, rich depth and full of all things joy. Any yellow you choose to wear will fill you with sunshine but this one in particular, feels beautifully hopeful. You'll find it everywhere this year but don't let that stop you from indulging in the shade yourself. Whether high street, premium or luxury you'll be spoiled for choice in 2021 when it comes to being able to add a little wow into your closet. Choose accessories to add a little colour if you've been lusting after a beautiful dream bag like me or perhaps go bold and discover a statement suit or dress for those long awaited nights out.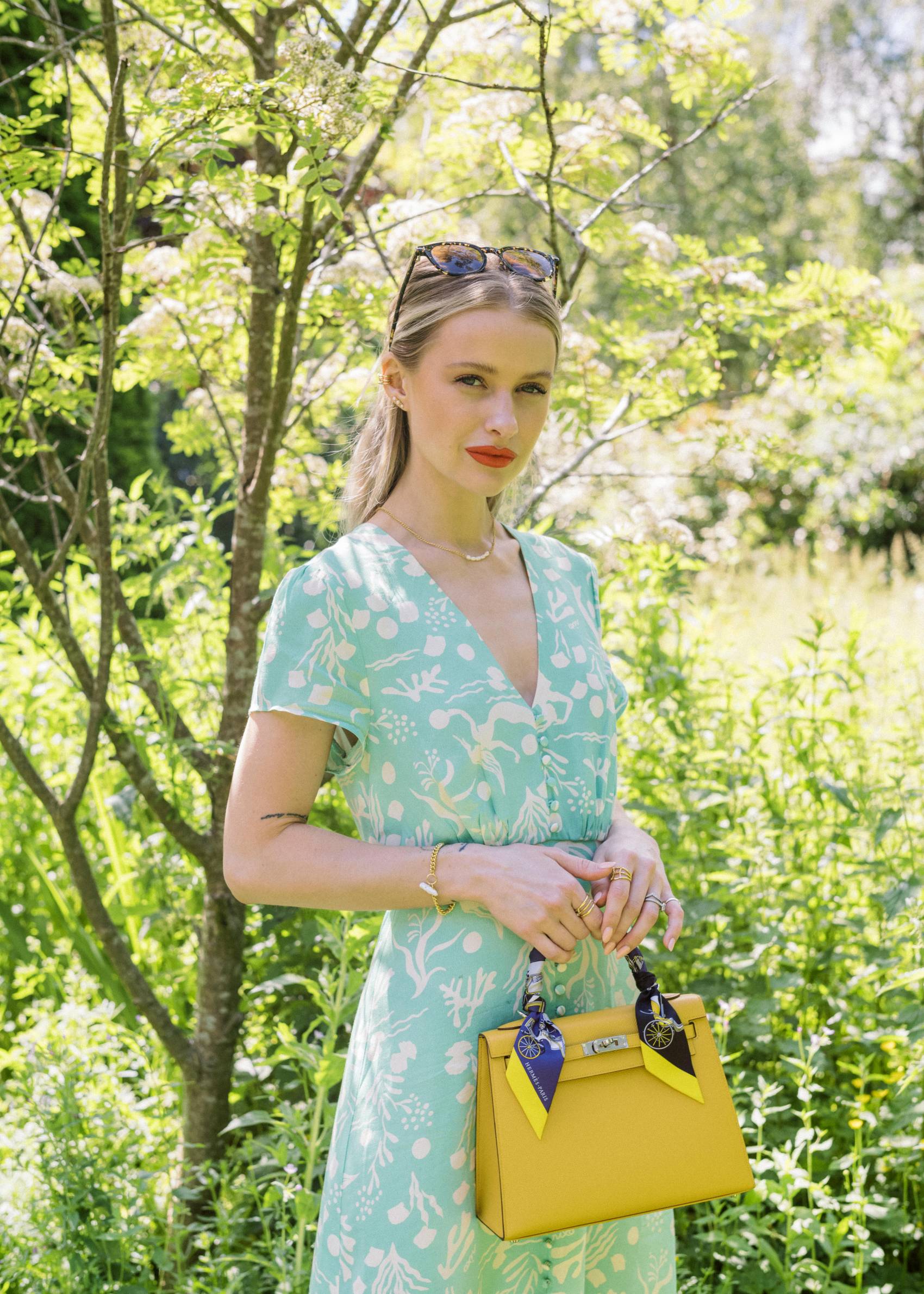 Grey
Pantones second choice for colour of the year admittedly felt underwhelming when you consider how vibrant their choice of 'Illuminating' seems to be, but there's something to be said for 'Ultimate Grey' as its sidekick. Although even the word grey conjures thoughts of 2020 rather than the 2021 we're currently almost halfway through, it feels like a great option to indulge in if you're normally and all black everything type of person. Although a flat Pantone swatch can be hard to interpret if we have thoughts of how we'd style it, it perhaps feels like a great foundation colour for other style choices but also feels perfect to style with trending textures. Think about beautiful pieces made of linens and suddenly there's dimension in the choice and perhaps even the ability to team with colours you wouldn't automatically sway towards like tans, greens and even yellows. After all just because there's a trending colour, it doesn't mean you have to be head to toe in the look, just dip your toe and see how you feel.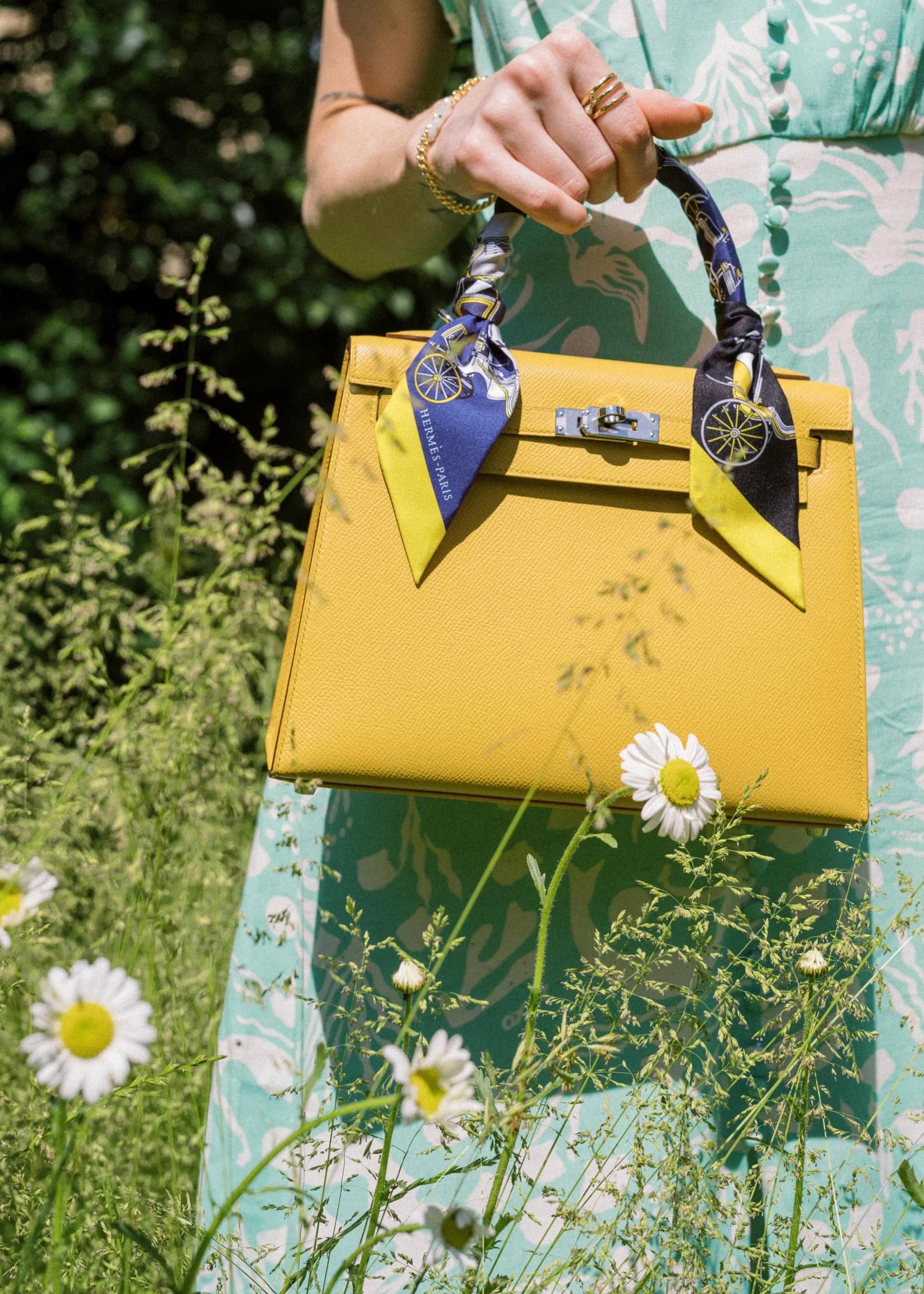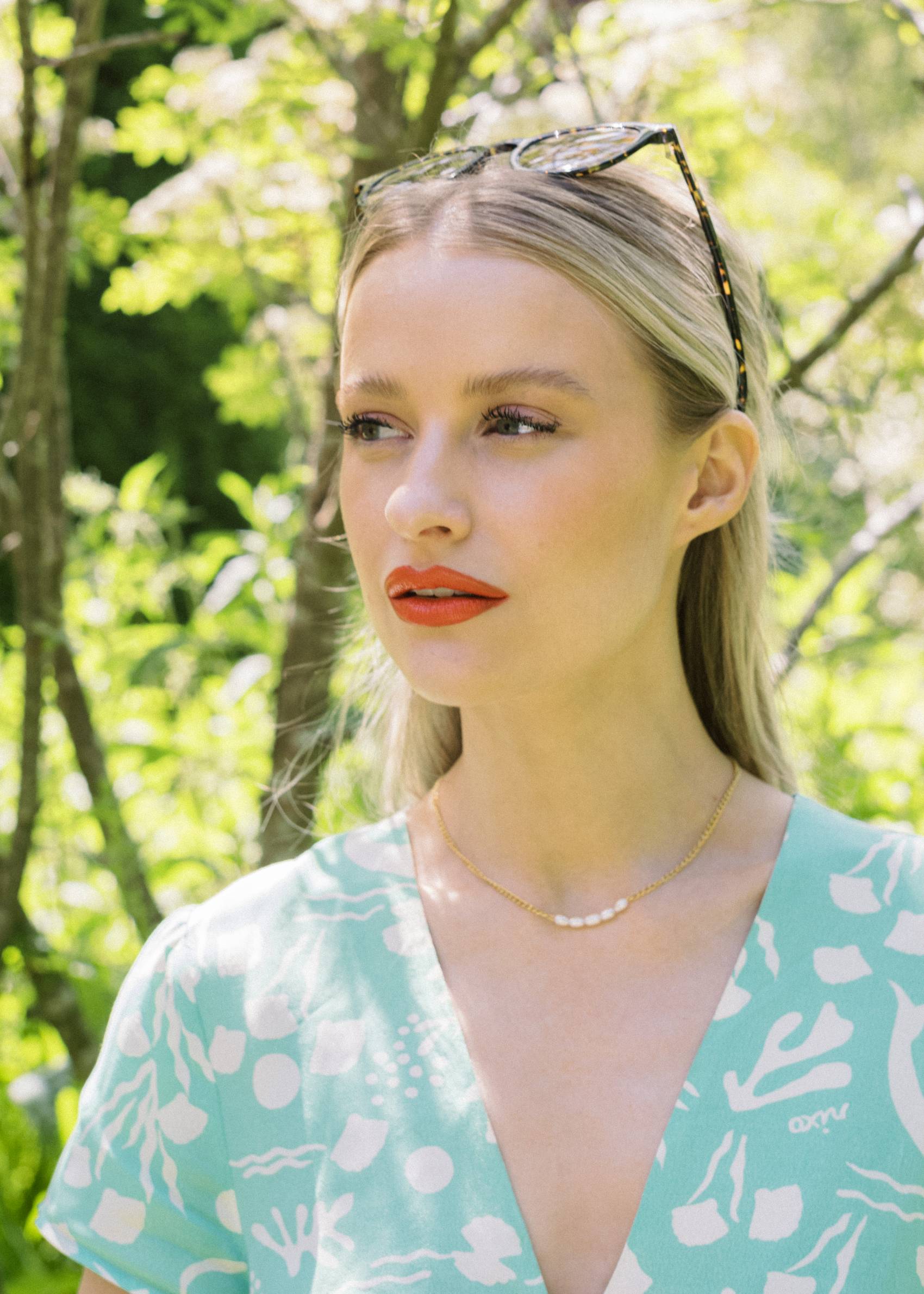 Pink
There's definitely no need to tell me twice when it comes to wearing all shades of pinks but when it's trending, all over the runways and it's on every new in page from Net a Porter to H&M then perhaps it's time we all upped our game. Of course as always, it's any pink you desire to style but if you're wanting to invest in the two shades that are bound to wow then think bold. With any trending colour I like to personally consider my own skin tone, hair colour and what's already in my closet but bubblegum brights and violet based pinks are the key to nailing the trend. Although they both might seem a little out there, especially if you're not the type of person to usually wear such attention bringing colour but maybe start small and try the Bottega Veneta strappy shoe of the season or perhaps a fun twilly to change up an accessory you already wear often. There's always a way to style even the brightest and out there trends in a more palatable, wearable and everyday way.
Green
Now this is where we take it up a notch and I must admit it definitely gets a little out of my own comfort zone, especially when it comes to colours that don't normally feature in my wardrobe. Greens were seen all over the runways last year and although mint is a shade I'd lean towards and occasionally sage, it came onto the scene with a fluorescent bang. We're talking limes, neons and apple greens that if you love colour you'll probably have them slip into your looks with ease but for someone like me, who although sometimes experimental often sticks to what she knows, it's the muted tones I think I'm likely to opt for. If you're on the same wavelength and true greens or bright chartreuse options a la Dioriviera '21 feel more like holiday style, then lean like me towards blue undertones that feel minty as opposed to yellow undertones that feel more tennis ball green, as the editorials have recently coined it. The perfect example of wearing of what makes you feel great even if its loosely trending instead of straight off the runway.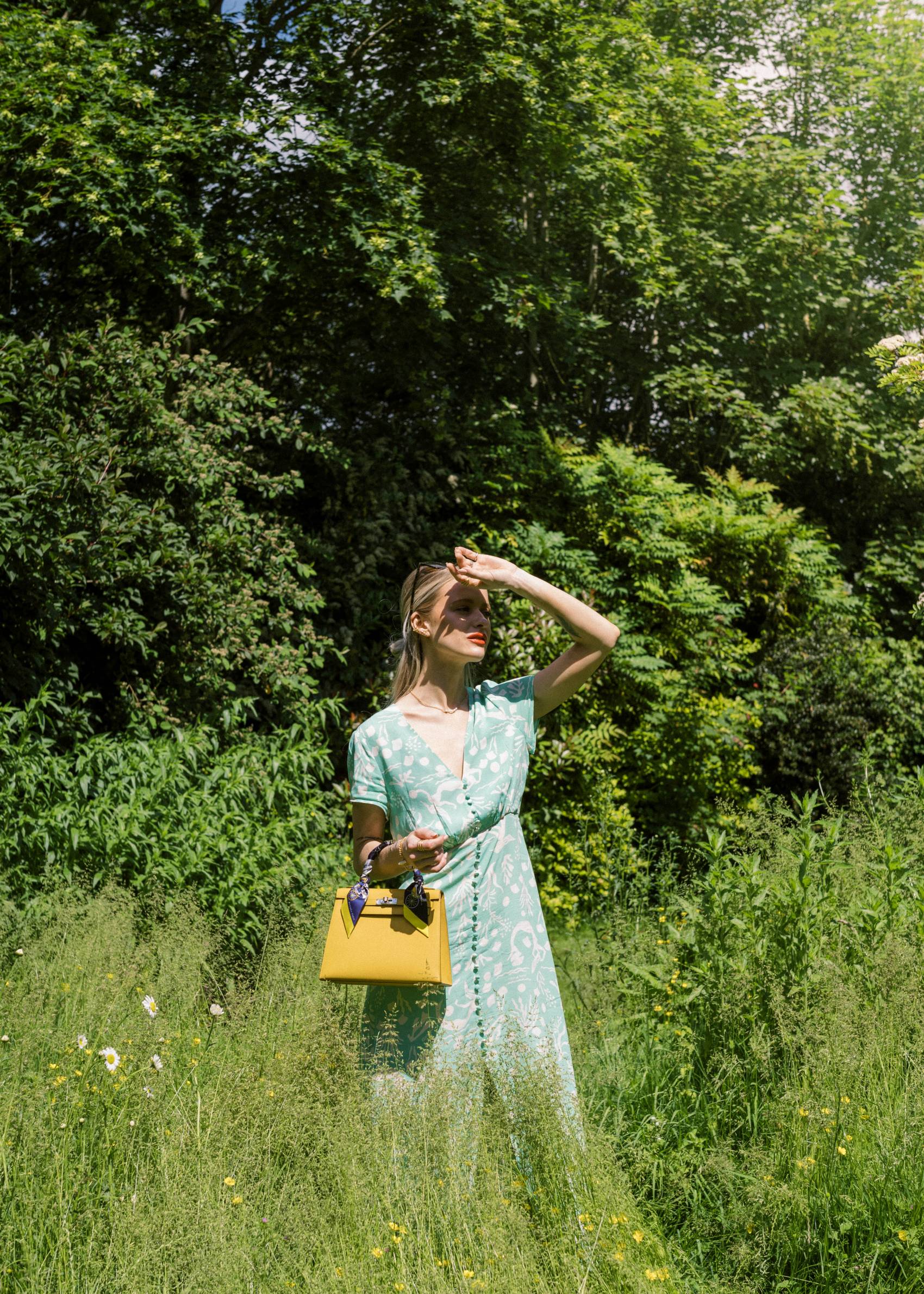 Orange
Unlike the greens we're seeing from our favourite brands right now the orange styling feels much more wearable and much more versatile with it. Orange this year is certainly bright and beautiful but it's not quite stepping into that double take, neon territory. Think true orange hues that feel warm, wonderfully vibrant and much like summer fruits - tangerine, orange, clementine, indulge in them all. Move over Wimbledon, it's most definitely citrus season this spring summer and if you love it enough through to the autumn winter '21 season too. The bold and beautiful oranges all over our favourite retailers right now, feel like the perfect way to do bright without feeling like the centre of attention. Team them with true blue denims for a classic take or ramp things up a notch and consider longer evenings with friends or perhaps even a sunshine weekend away, with a stunning dress take on the shade. Either way you'll be completely on trend and indulging in all things summer before you know it.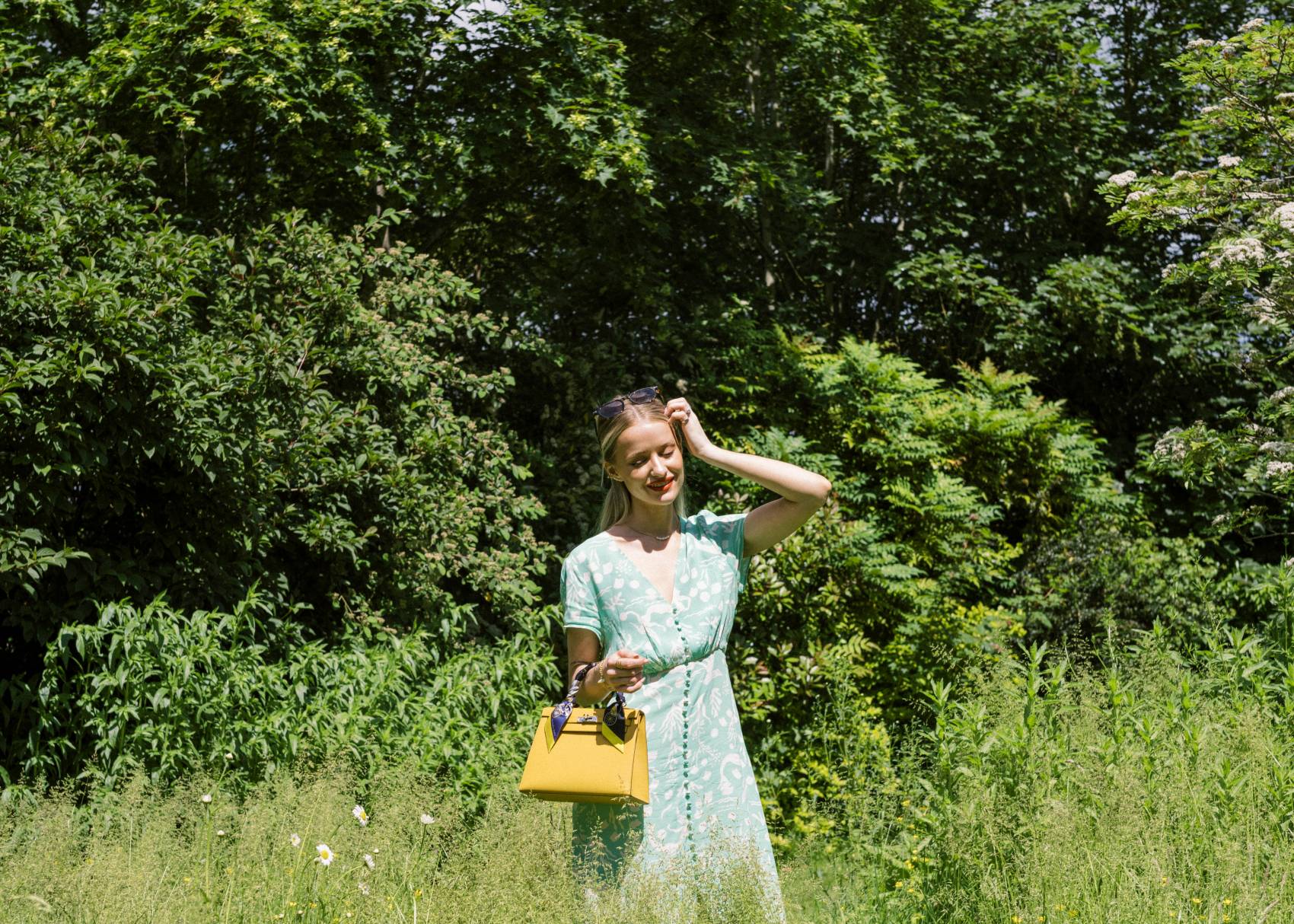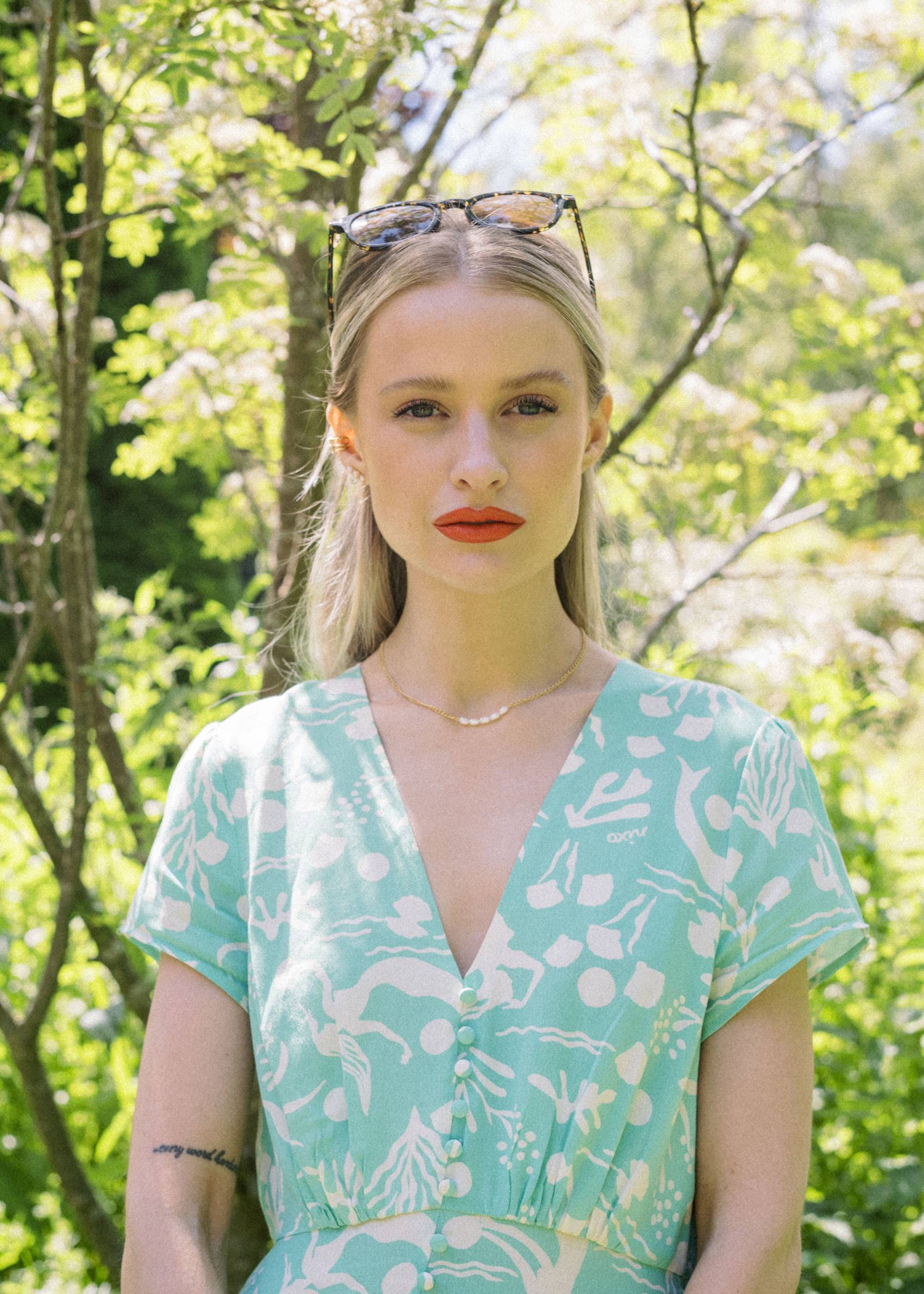 Sign up here for a weekly catch up of everything Inthefrow