16.06.2021
What's New:
Valentino Makeup
I was recently lucky enough to get a preview of Valentino's newest beauty launch and was privileged to be one of the first to test the collection out before it was available to purchase and like all things Valentino, it did not disappoint.
Introducing Valentino Makeup and the couture collection of products that's launched to much acclaim in the last few weeks. The brand has released an edit of luxurious makeup that offers just what you'd expect from Valentino - fun, creativity, uniqueness and also stunning quality.
In the last few weeks some of the products have gradually found their way into my everyday makeup stash and in amongst having some fun creating looks (both for content and just for myself) I realised the blog would be the best way to introduce you to some of my favourites. 
PS - For full transparency I was lucky enough to work on a recent campaign for the launch of the brand but this is not part of my obligations, just something I wanted to share with the blog :) 
This blog post & shop widgets use affiliate links. 
Affiliate text links are marked (ad). 
The products featured in these images were a kind PR product/gift.
Read the disclaimer about affiliate links & PR products/gifting here. 
Very Valentino 
Breathable Lasting Foundation 24H Wear 
The Very Valentino foundation is perhaps my most used product from the brand launch since testing the collection at home. I've spoken often on the blog and across social media about my love for foundations that are not only versatile but feel skin like when worn and this ticks all the boxes for me. I used to be a full coverage girl and although I still bring out the big guns for the right occasions, a glowy, buildable and fresh foundation is my go to on a daily basis. Available in 40 shades, across a range of 3 easy to understand undertones (Neutra, Ambra & Rosa - I lean towards Neutra but Ambra feels warm and apt for the summer months) Very Valentino is a beautiful skin finish foundation.
Described as a 24H wear product, the coverage feels buildable without being heavy, fresh while still evening out my complexion and most important of all also contains SPF25 as a little added protection, on top of your daily sunscreen. The foundation is labelled as a Semi-Matte finish which I would agree with but as someone with naturally dry skin who always creates a skincare base that's dewy and well moisturised, I wouldn't allow the term matte to scare you away if you too have dry skin. Shop all 40 shades of Very Valentino here. (ad)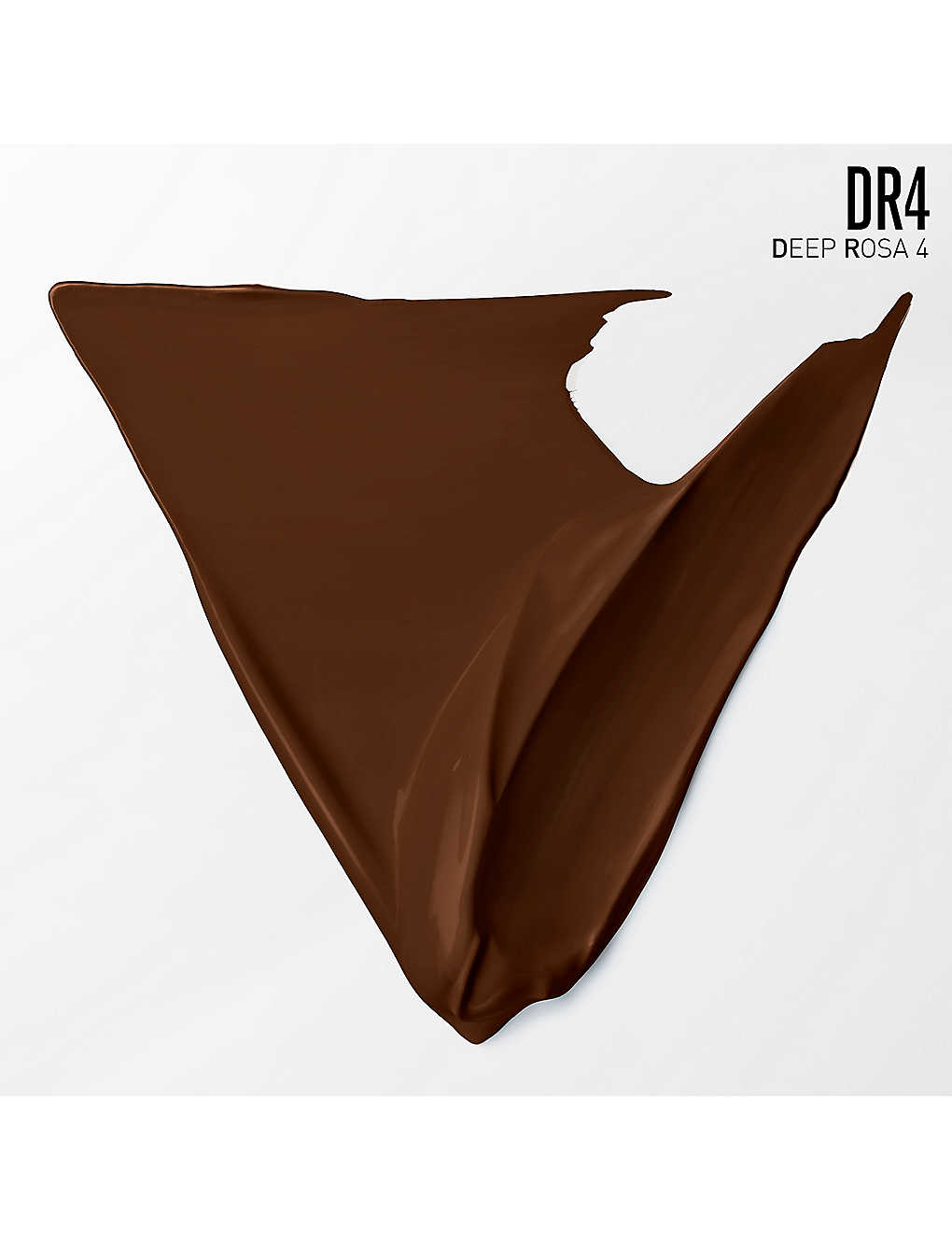 V-Lighter
Dual Use Liquid Illuminator 
Oh this product, it's like it was made for me! I absolutely love anything that even hints at a super radiant addition to my routine but that also is so obviously versatile. The V-Lighter is just that and as it name suggests it is a beautiful dual use liquid illuminator to be used exactly how your heart and face desires. Available in 2 beautiful colours (Rosa & Ambra) to bring dew, glow and life to all skin types and with hyaluronic acid to lock moisture into the skin.
The Face Base & Top Coat V-Lighter is wonderfully easy to use and if you've ever been wary of using liquid products outside of your foundation, this is a beautiful one to add into your collection for the season. Easily swiped across the face to add radiance to your whole look, tapped onto your base to add a subtle glow under your foundation in certain areas or warmed onto the high points of your face as a finishing touch. I've actually take to using it on 'no makeup days' on its own because of the warmer weather and it's wonderfully illuminating. Shop V-Lighter here. (ad)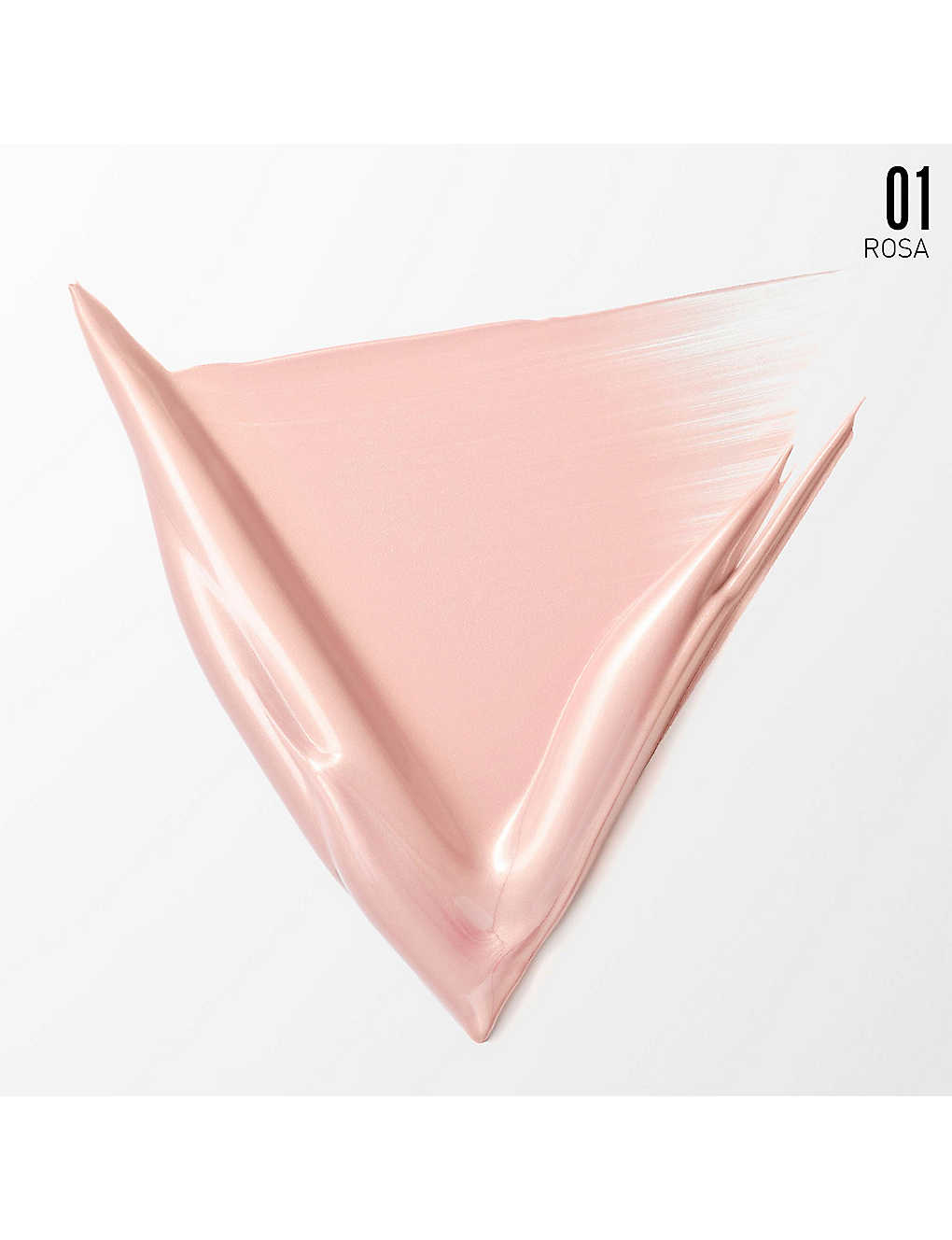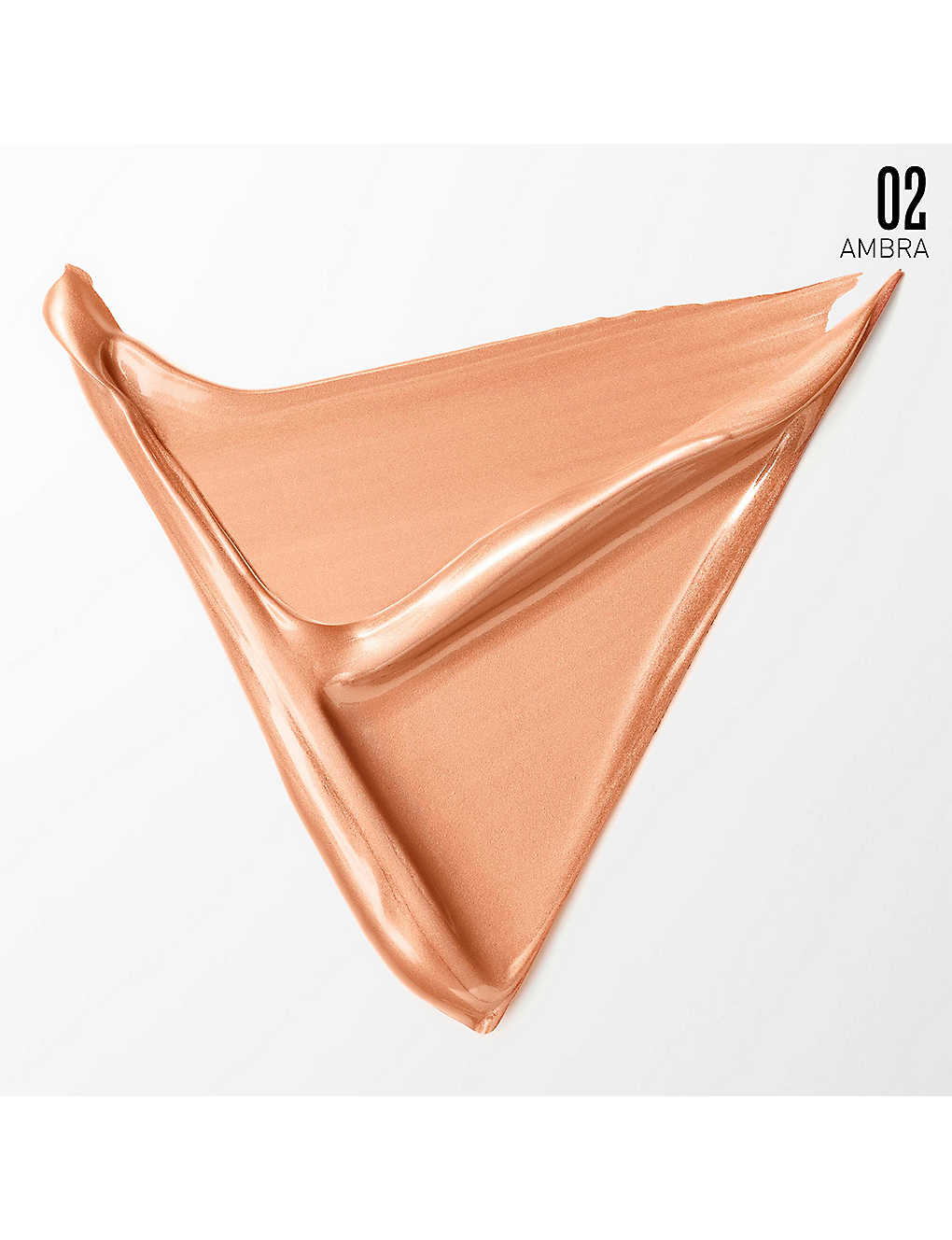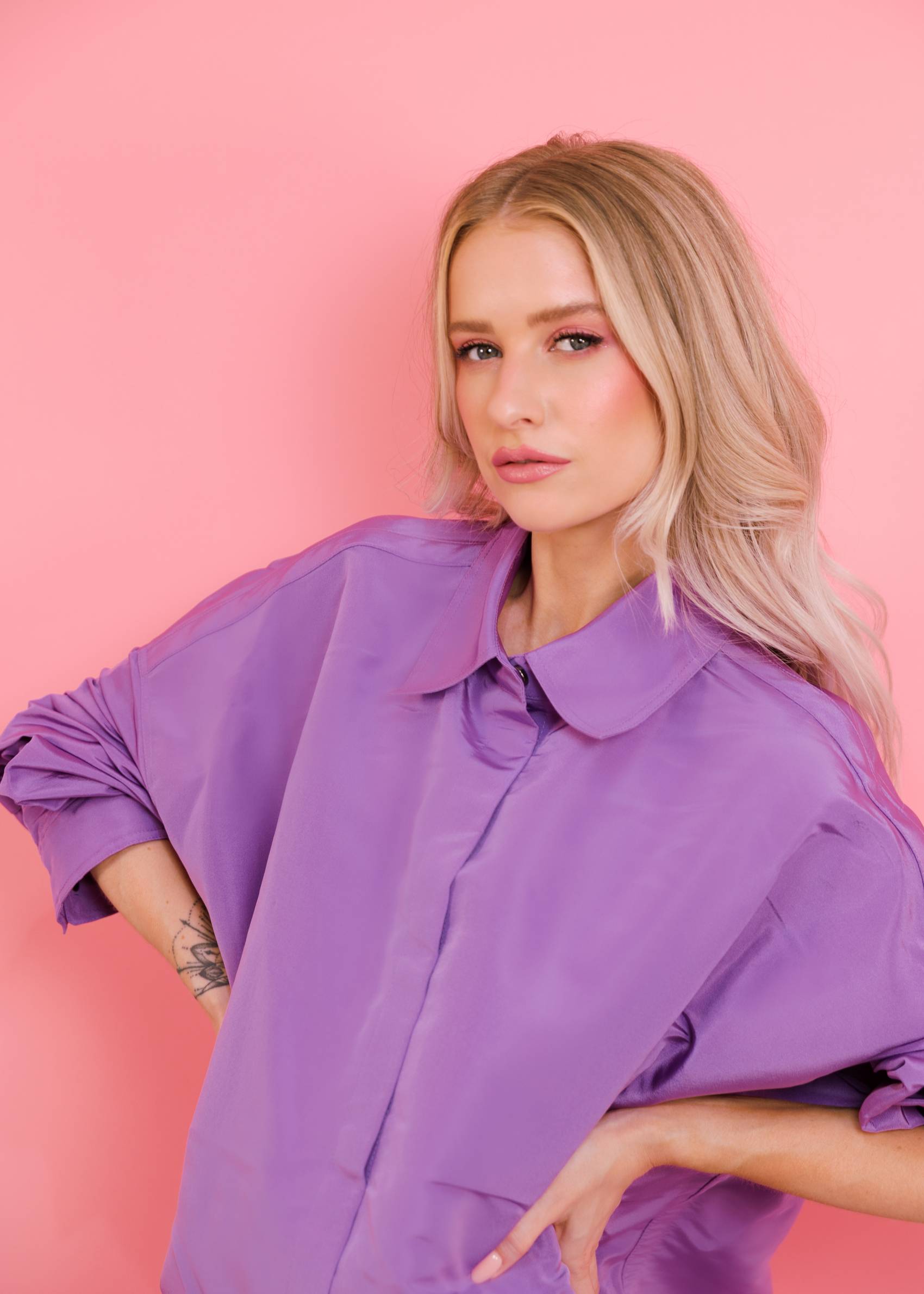 Magnificent Mascara
Striking Volume All Day Wear 
As someone with very blonde and naturally straight eyelashes, I know exactly what I want and need from a mascara. I must preface this by saying just because I have eyelashes that don't play well with all mascara formulas and wands, it doesn't necessarily mean (as with all beauty products!) that it won't work amazingly well for you! Magnificent Mascara is all about the volume and it gives results just as expected - a wow moment for sumptuous, striking lashes in classic black and even with a double coat it won't leave your lashes clumped like others may.
What I do really love about this mascara though, is how much product the brush applicator manages to comb onto the lashes with total ease. If you look for thick, dramatic lashes without the weight that some products can add, then this is most definitely one to give a whirl. A true fanned out style with bold pigment. I prefer a true lengthening mascara as someone with such light coloured lashes (they often visually disappear with no product) but teamed with a thick liner in a more 60's style and maybe even a little contrasting kohl in the water line, I can see me replicating bold editorial looks. Shop Magnificent Mascara here. (ad)
Eye2Cheek
Dual Use Blush & Eyeshadow
See that beautiful rosy glow brightened with a little shimmer and swept up to my temples and then washed over my eyelids? That's maybe my favourite technique that Valentino Makeup brought into my life with this collection - it's called draping if you're wondering and you've likely seen it on the runway prior to launch. The Valentino drape. Colour blended immaculately from brow, to temple, to cheek and even higher if you please! I've always been a sucker for a multi use product (I'm sure you all know I could almost do a full face with just one bronzer duo if I needed to haha!) but this Eye2Cheek blush & eyeshadow is just *chefs kiss*.
Available in 12 shades that make me want to order every single one of them just to experiment with all the stunning colours and possibilities. I'm wearing shade 02 - Very Rose in these images and I feel like it brings such warmth and a touch of drama to my face. The beautiful colours ranging from pinks to plums and corals to gold feel creamy to use but light in application, making them easy to blend on the skin no matter your choice of placement. There's even a hidden brush seamlessly integrated into the luxury compact. Shop all 12 shades of Eye2Cheek here. (ad)
Dreamdust
Lip & Cheek Loose Glitter
Even the name of this new product makes me want to go dancing with my favourite girls and that's before I've even applied it. Formulated to be especially safe for use on the lips, this loose glitter and shimmer screams disco in every sense of the word. Available in a universal iconic shade named 01 - Self Celebration with a unique applicator that allows you to easily add as much or as little of the product as you'd like, to your lips or cheeks. I'm also sporting a tiny touch of it on the lids in these images but that's me just being a rebel while creating this pink look of dreams.
Tap just a touch onto the centre of the lips to create dimension as you normally would with a lighter lip shade, swipe over every inch of the lip to release your inner Dua Lipa, use on the cheekbones to bring attention to those high points and even use Valentino's Stick With Me Glitter Glue to really bring longevity and drama to your look. Shop Dreamdust in Self Celebration here. (ad)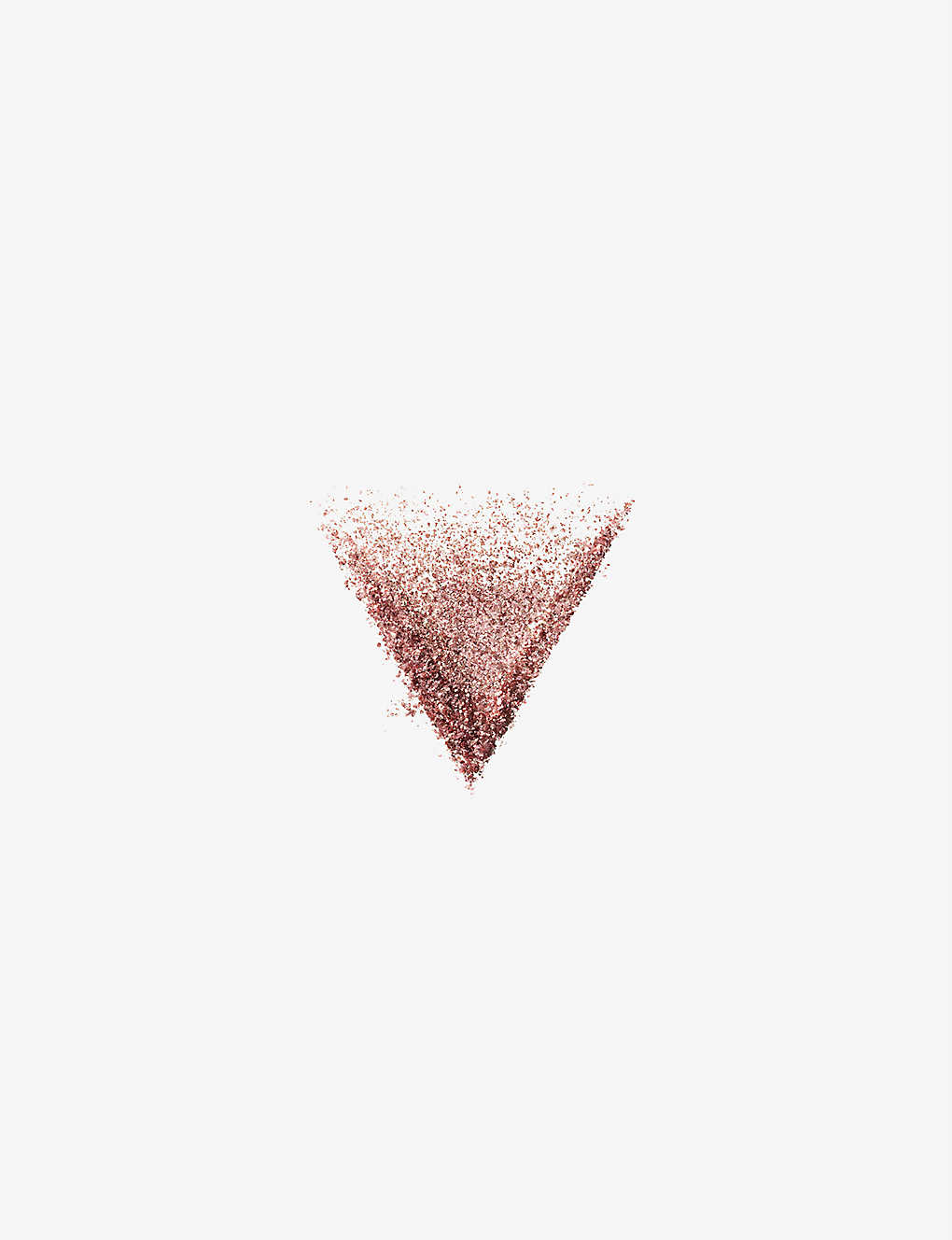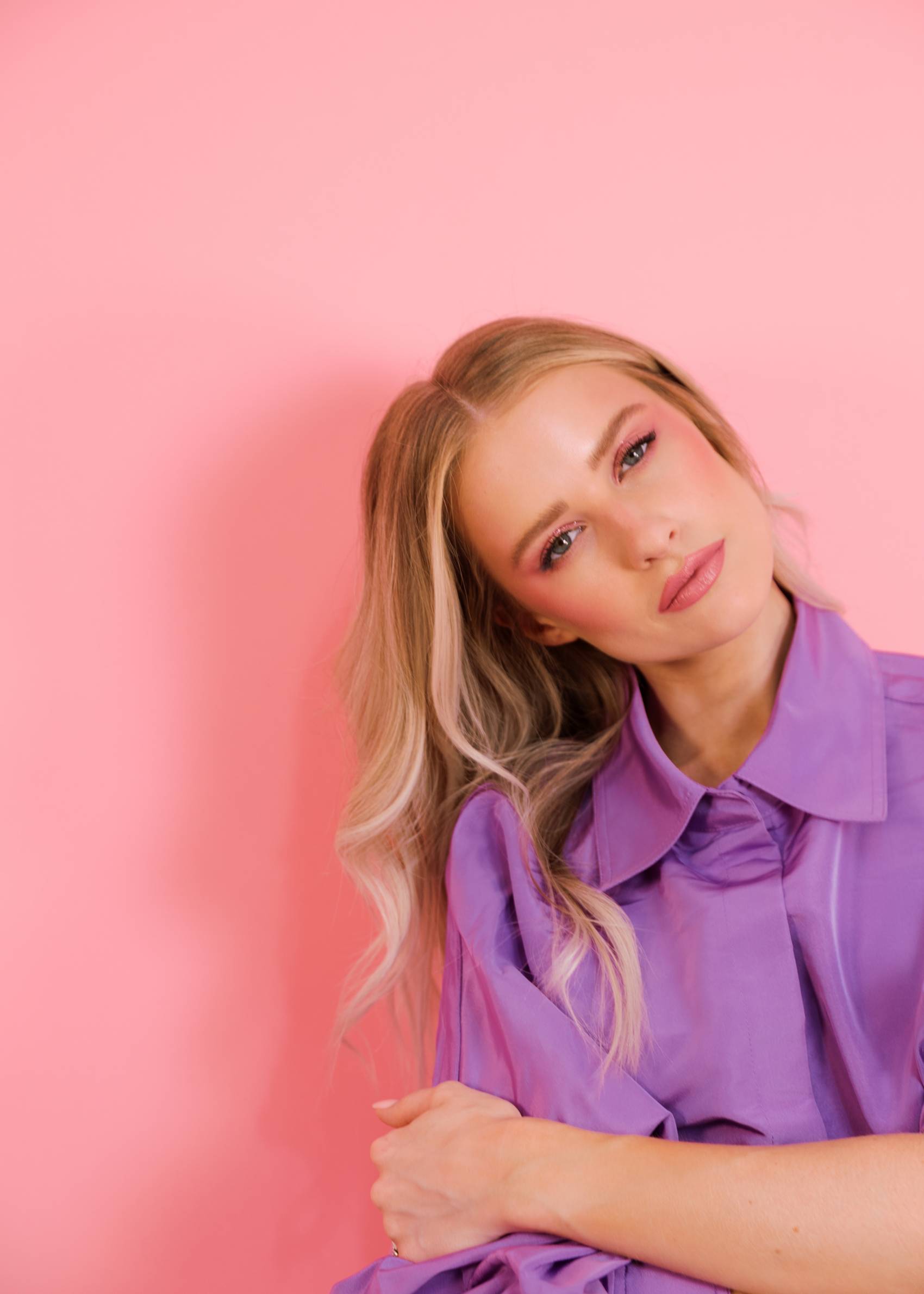 Twin Liner
Double Ended Liquid Liner & Gel Liner
Another fantastic multi use product from the launch is the Twin Liner - a double ended eyeliner (both liquid and gel) that is as simple to use as 1, 2, 3! Available in 5 stand out shades and worn here for this shoot in Black & Nero. The gel liner end is so incredibly creamy and smooth to apply with a simple sweep, even eyeliner novices will find it simple to create most looks. The more precision liquid liner end offers a flexible tip (my preferred tip for creating a cat eye look) that ensures you can naturally glide along the eyelid and water line, to create your chosen flick.
The gel liner is perfect used in a sweeping motion but I am excited to play more and add a little smoke to my lower lash line to create a simple smoked out lash that would look perfect for an upcoming shoot I have in mind. The liquid liner offers a semi matte finish that feels comfortable around the eye and as someone with sensitive eyes who finds they water during every season of the year, I can attest that it has real staying power. Shop all 5 shades of Twin Liner here. (ad)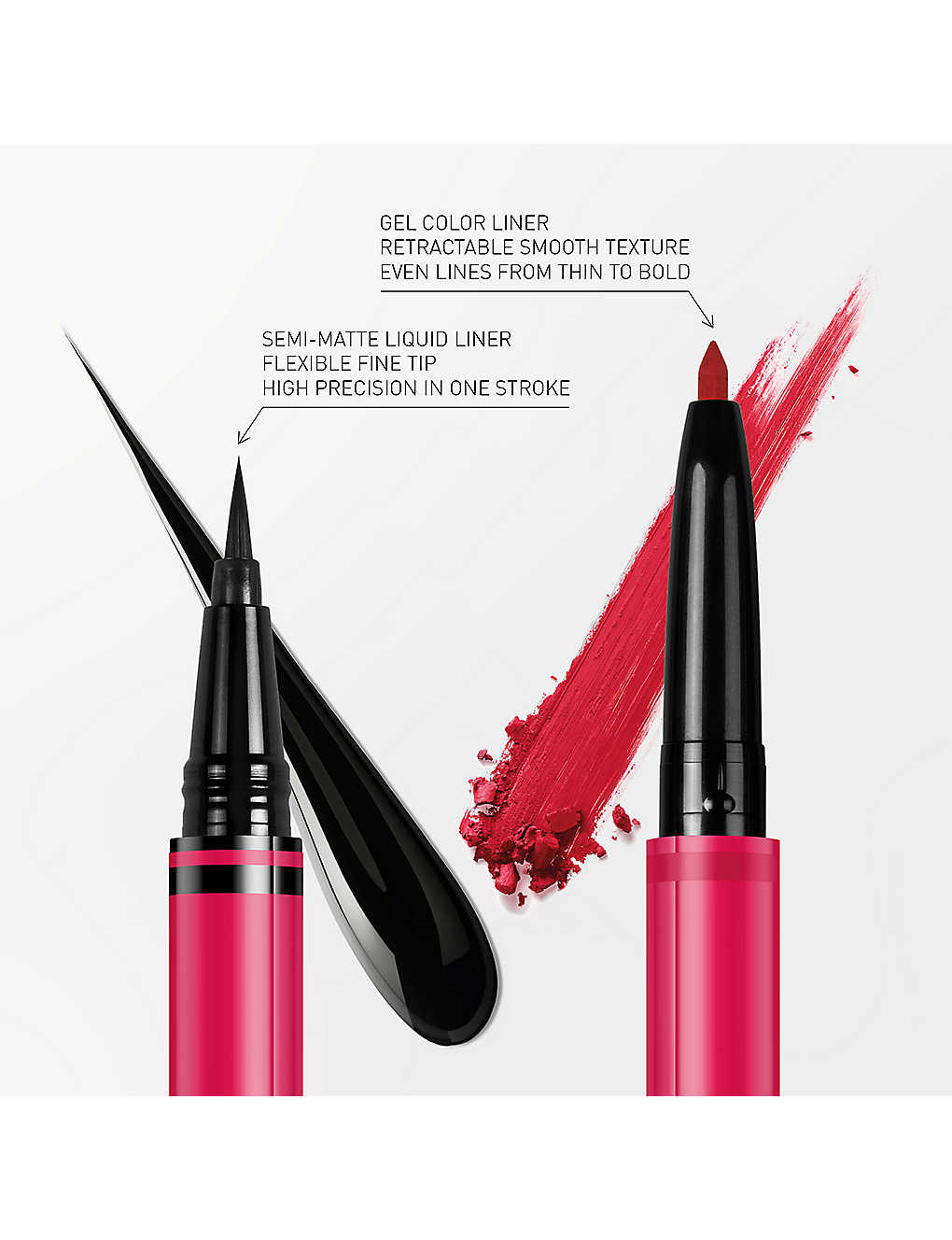 Rosso Valentino
Satin & Matte Light Lasting™ Wear
The one thing I knew I could count on from Valentino Makeup was an absolutely impeccable and varied selection of lip colours. Enter Rosso Valentino, in both Creamy Satin and Velvet Matte finishes, available in 50 striking shades - there's something for everyone. Every shade offers vibrant pay off in your preferred finish that gives one swipe application. Reds, pinks, plums, oranges and my personal favourites, everyday nudes with a selection of undertones.
The range of shades I've been lucky enough to enjoy so far have all felt comfortable, wearable and most importantly offer the wow factor. The colours are all created utilising the unique Roma-Light Complex™ that infused the lipsticks with radiant pearls to beautifully reflect light. As for my chosen shades? I've been naturally leaning towards 100R - Roman Grace, 104R - Rosa Carezza (pictured here) and 22A Rosso Valentino 1 of 16 red shades by the brand. Shop 50 colours of Rosso Valentino here, (ad) clutch sized Mini Rosso colours here (ad) and refills of every colour here. (ad)
Shop Valentino Makeup
Exclusively available at Selfridges the couture collection offers something for everyone, with a multitude of shades and colours that will encourage you to want to create and curate your perfect looks this spring and summer. From unique multi use launches like Eye2Cheek, through to classic must haves like Rosso Valentino lipsticks, spoiled for choice would be a great description when it comes to this exciting new collection. Shop it all below! 
Sign up here for a weekly catch up of everything Inthefrow