30.03.2020
My Relaxing
Evening Routine
As someone who has worked from home for quite a few years now, I know exactly what my days need to look like, for any form of productivity to occur. 
I need to wake up at a reasonable hour, always make my bed, get ready as though I'm heading into London (even if I'm not that day) and give myself a 'working day' routine, which includes a relaxing evening routine. It's a routine that has worked for me for years and I know without it, my days tend to blur into the evening and procrastination sets in faster than my fingers can aimlessly start to scroll social media. 
What's different about the current situation for a lot of us (even those who usually work from home) is that even those work from home routines we've been trying to master over the years have also changed indefinitely.
Procrastination is at an all time high, my usual weekly/work routine is currently suspended in limbo and on more than one occasion my daytime loungewear has most definitely transitioned in my nighttime PJs and that all important evening routine has suffered. 
So with my nighttime routine especially important to my own mental health and motivation, here's a breakdown of what I'm trying to make sure it involves right now.
This blog post & shop widget use affiliate links. 
The above bra & denim was gifted.
Affiliate text links are marked (ad).
Read the disclaimer about affiliate links & PR gifting here. 
No Screen Time 
I know a lot of people might see no screen time as no TV either but for me this is more a case of putting my phone down and ensuring I don't continue working into the evening hours. I so easily fall back into working, writing and creating in my evenings that working from home has always been a work in progress for me. I find I need to enforce a real 'leaving the office' type of feeling and closing the door on the room I've worked in, putting my phone down and starting my evening routine is helping my mental health now more than it ever has done. Even more importantly with us all trying to keep up with the ever changing news from day to day and hour to hour, I've been finding a few hours without my phone every evening really calms my anxious mind. Definitely give it a try tonight if you've been feeling the same and do something away from your phone that you personally love - you can find a few ideas here if you have a little downtime to fill x
Bathtime & Skincare
I could simply just write 'I love baths' here and I know you all know me well enough that I could leave it at that. Going into the bathroom, closing the door, taking some time to indulge in my skincare routine and sinking into the bubbliest bath possible is my idea of heaven. My version of self care, my time to wind down and I'd go as far as to say my own personal therapy. Washing the day away with some quiet time and an episode of Gossip Girl is my time. When it comes to working from home I try and let a bath signify the end of my working day. All my apps are closed, all my Whatsapp groups are muted and a bath helps me to transition into my evening routine. Out come all my favourite products and without that time for myself, I always find my brain is still racing a million miles a minute and quite often it affects my quality of sleep. A bath is a simple act of kindness to myself when I have the time and something that always boosts my mood tenfold.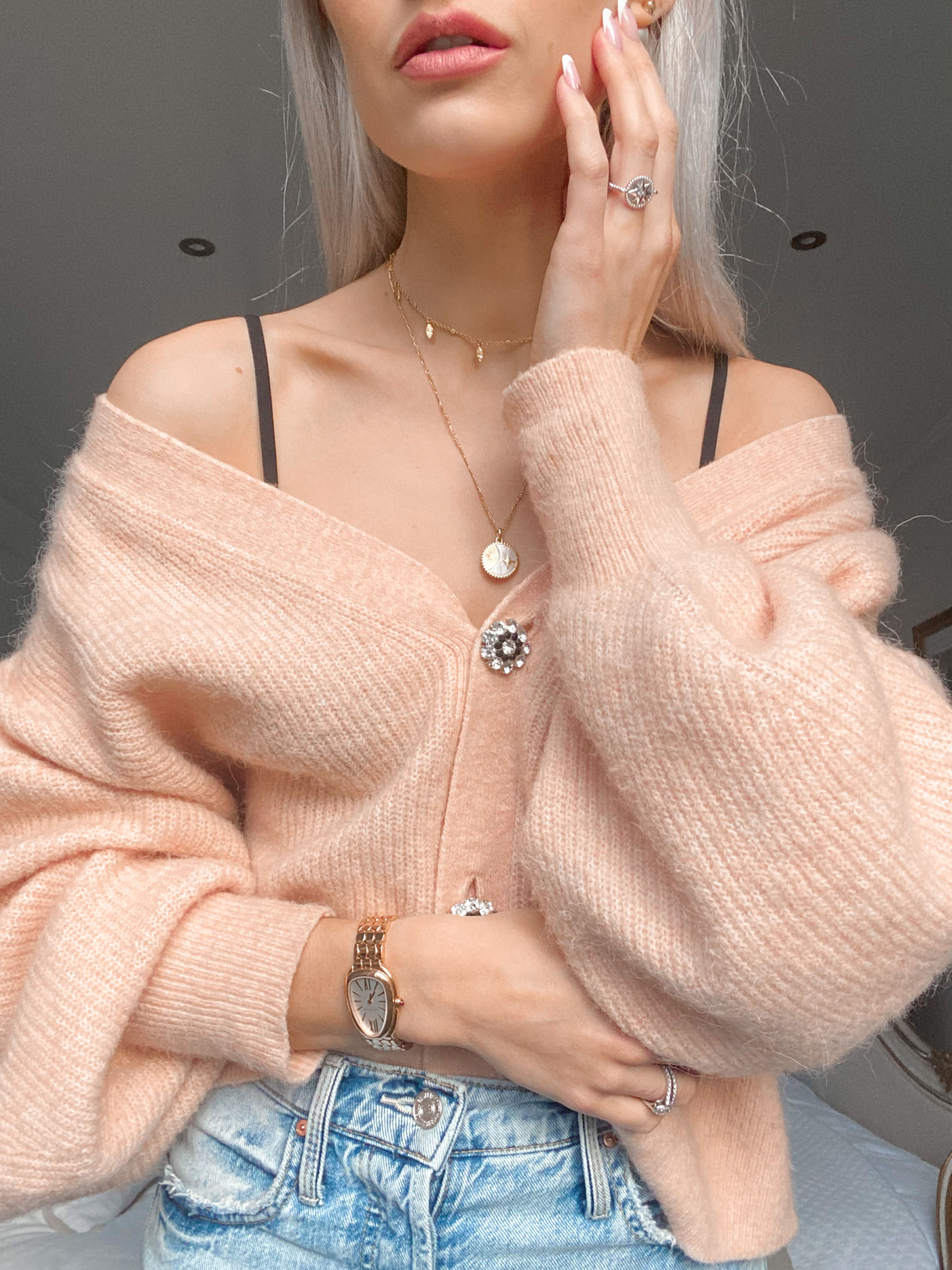 Different Nightwear
Admittedly I have had a few days in the last couple of weeks were day has seamlessly blended into night and that's meant my work from home uniform (a lot of which you can find here in last weeks blog post) turned into my PJs. Please tell me I'm not alone in this? I'll feel much better if that's the case. It seems like such a small thing to put on different clothes but when you work from home and you're embracing the loungewear life, I find that sectioning your day into different 'times' really helps. If I stick to more loungewear during the day (my litmus test for this is would I under normal circumstances be okay with going to the shop in this outfit?) and then in the evening I can take the more cosy route and embrace some pieces I know I class as exclusively sleepwear. It's the simple things I'm finding most effective right now and if I can embrace the basics, then my day has most definitely been a success. Unless it's Sunday of course and then all bets are off at Frowhome - Sundays are made for PJs.
I'd love to know if there's anything you're embracing or doing differently right now to show yourself a little more kindness. Let me know below and maybe we can inspire each other to finesse our evening routines for the better!
Sign up here for a weekly catch up of everything Inthefrow