27.03.2020
5 Ways to Use
Your Downtime
The last few weeks has seen a collective upheaval of routines as we all #stayhome and work together to support our entire nation. During that time we've seen essential workers proving themselves to be real life superheroes, lots of people starting to work from home for the first time in their careers and all of us in one way or another, getting to grips with new safe routines. 
What's been so amazing to see through it all, is the positivity and help that we all seem to be giving to each other and it got me thinking about all the wonderful things I've seen people doing with their downtime. 
One thing I think we all need to do, no matter what we're choosing to fill our downtime with right now, is give ourselves a break. Yes of course you can learn to play a new instrument and of course you can finish that huge DIY list you've been putting off lately but equally you can also enjoy whatever will bring you a little comfort and relaxation - yes Netflix I am still watching thanks for asking...
So here are a few things I've seen over the last couple of weeks that I personally like the look of taking on in my downtime and a few others that my friends have shared too. 
This blog post & shop widget use affiliate links. 
The above outfit was gifted. 
Affiliate text links are marked (ad).
Read the disclaimer about affiliate links & PR gifting here. 
Take An Online Lesson
Something I've never really done is take an online lesson and it's already something I've been doing over the past week or so. There seems to be a multitude to choose from (both paid and free) and it's so wonderful to know that if you do want to fill your downtime with something new, there's so many available at just the click of a button. Fender (ad) are currently offering 3 months of free guitar lessons, my old pilates teacher Nathalie is broadcasting free live Instagram lessons every evening at 6pm (I've done them the last few nights and slept SO well!), Duolingo is always free and a simple way to brush up on that language you've always been meaning to master and as always with the internet at our fingertips, YouTube is full of talented individuals to teach you about anything your heart desires. So if learning something new is your idea of relaxation, then now might be the time to do just that.
Indulge Your Love of Music
I adore social media at the best of times but even more so right now it's proving to be an invaluable lifeline for us to stay connected with each other. I've noticed in amongst this time of huge uncertainty, some of my favourite musicians who are also at home just like so many of us, are taking the time to create amazing content online. I always lean into music into my worst times (and of course my best) as a form of therapy and online concerts bridging the gap until we can experience live music in person again is a great way to spend your downtime. One of my favourites Dave Hause has already performed an amazing acoustic gig and will be announcing another very soon, Elton John is currently planning a living room concert to benefit relief efforts, Metallica are live streaming a show every Monday currently, Bruce Springsteen has uploaded his entire show from Hyde Park 2009 onto YouTube and Ben Gibbard (Death Cab For Cutie) is streaming live from his home studio too. So many ways to let music into your home right now and experience some truly therapeutic moments together. You may have also seen over on my Instagram that I'm currently winding down every evening by blasting Queen on my new Bang & Olufsen (ad) speaker and dancing round the kitchen - I highly recommend it!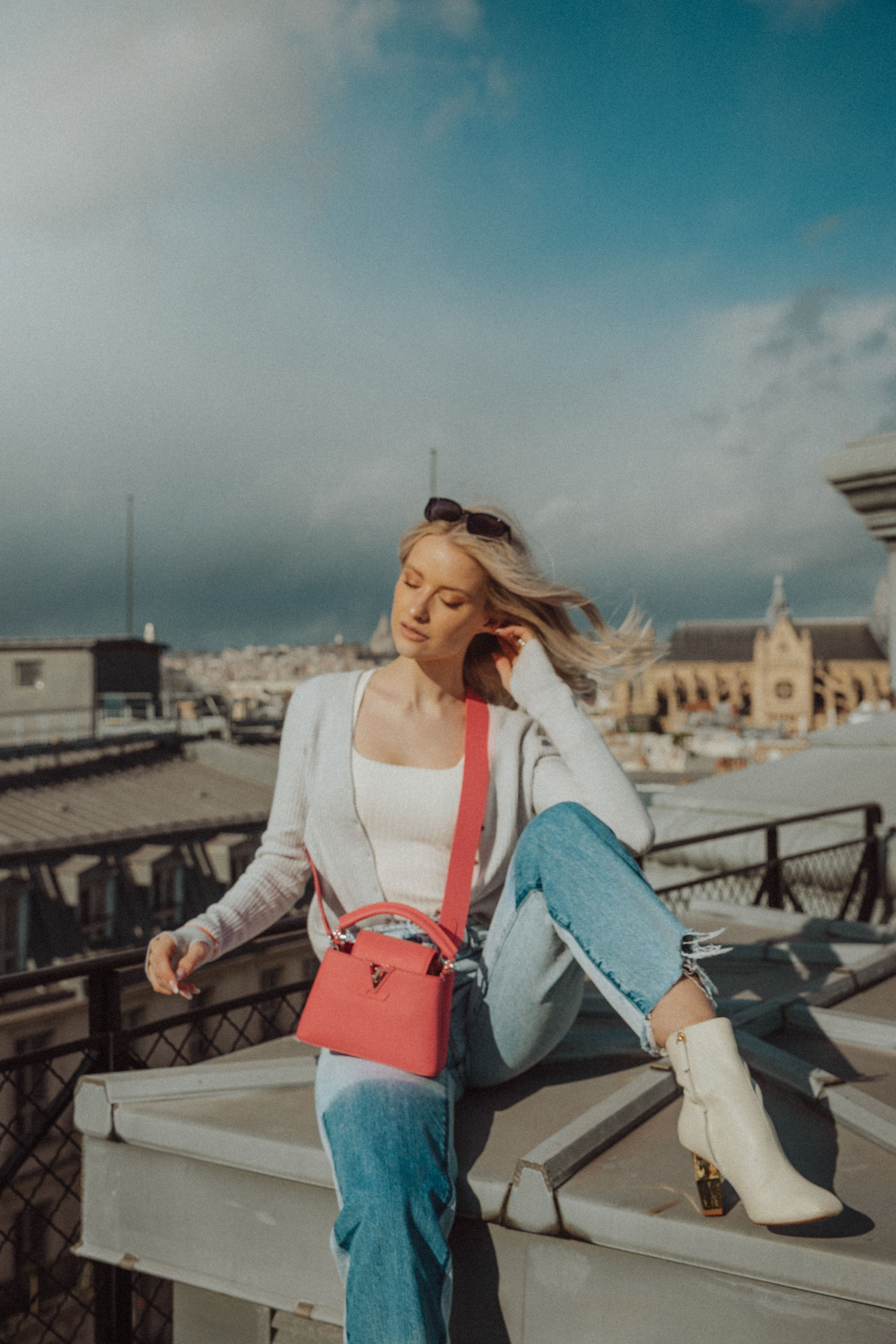 Discover Something Creative
Now I will admit that when friends of mine have shown me their creative endeavors as a way of relaxing, I've often thought how I could never do the same thing. I just never felt like I had the patience to sit and create like so many others do - well how times have changed! I've found myself the last couple of evenings scrolling through Etsy looking for something a little different to fill my evenings with and I've made a shortlist of things I think would be wonderfully relaxing. If you'd have told me a few weeks ago I would be chatting on the blog about treating myself to a colouring book over a new pair of Jimmy Choos I would have said you didn't know me very well - well actually it turns out you would have known me better than I know myself. Learning how to knit may not be the best idea I've ever had but why not try something new with me and even better support some small businesses in the process!
Watch, Read & Listen
It may seem uncouth to some to shout about how much I love TV but I honestly do. Alex and I have the ability to binge watch like it's an olympic sport at the best of times and we've been absolutely loving adding everyone's suggestions of things to watch onto our watchlist right now. Feel free to add more suggestions for us here! I'm also going to be reactivating my Audible account and treating myself to some new audio books (shameless plug if you've never grabbed a copy of my book The New Fashion Rules (ad) you can find it on Audible too) and also taking the time to discover some new ebooks too. As someone who never feels like she can make herself sit down to read, if you have any recommendations for either platforms I'd love to hear them and incase you missed it, my latest read was from my recent partnership with Facebook and you can read Make it Work for free here. 
Do Nothing
Yes you read that right - do nothing! I've found that there seems to be this unexpected pressure across social media at the moment to make sure that you are utilising every second of every day but I promise you you are also allowed to simply do nothing too. If you're the type of personality who always needs to be moving, doing and learning then take advantage of the time you have and do just that but equally if before this happened to us all, you were working yourself into the ground, commuting for hours everyday and things were getting on top of you - then maybe now is the time to slow down. Don't let anyone make you feel you have to compose a concerto, write a screenplay or earn a brand new qualification if you need to do nothing. Your downtime is your own time to do what's right for you and your mental health should be a priority in these trying times. Be kind to yourself. 
Images taken in beautiful Paris during fashion week AW20.
Sign up here for a weekly catch up of everything Inthefrow