20.03.2019
What The Last 3 Years
Have Taught Me
This post is a paid for advertorial in collaboration with Thomas Sabo. 
The last three years have been more than I could have ever dreamed for them to be, both professionally and personally. From experiencing the highs and lows of creating my own brand to becoming engaged to the man of my dreams, and from grieving the loss of loved ones to seeking out our very first home - they've truly been some of the most important in my life.
Yes there have been many milestones, both self imposed and those thrown upon me by society, but more important than all those things, I finally feel like I've grown to be an adult. Some of you may be thinking at almost 30 of course I'm an adult, but in reality it isn't that 18th or 21st birthday, that really signifies your foray into adulthood. For me it's the self realisation that the changes you've experienced throughout your life, have offered you the ability to learn as you've grown.
I've always felt it's the experiences and the unique transformations you go through in life, that mould who you are and the last three years of mine, have done just that. Society may tell you it's time to be an adult and you may well feel that you've arrived at any age but the last few years have allowed me to find myself and really become the woman I wanted to be. 
AGE IS BUT A NUMBER
In the UK at least, 18 is the age you suddenly become an adult. I vividly remember being so thankful I'd finally reached 18 after watching all my friends celebrate before me (the curse of being a July baby) and also feeling like nothing much really changed. I was heading off to University and moving away from home, gaining some much needed independence and experiencing what I thought was a more adult lifestyle. Here was my opportunity to grow, to learn and to adapt to a new chapter in my life, one I was sure represented my transition into a fully fledged adult. In reality it's taken another 12 years to truly feel like I've adapted to life throwing some truly spectacular curveballs my way, both the best kind and some of the worst. I've found I'm only now ready to be the woman I've always hoped I could be.
A few years ago when Alex and I started to think more about the intricacies of our future together and where we saw the next steps of our relationship taking us, I remember the feeling of utter bewilderment at the thought of buying a home together. How exciting it would be to find the house of our dreams, our first real home together that we had saved for for so long and then the realisation that neither of us knew anything about mortgages, stamp duty, surveys and what felt like a million and one other things. Surely adults knew all about these things?
Over the past 3 years one part of my life that has excited and terrified me in equal parts, would be the growth of my brand. Inthefrow is no longer just a blog and a collection of social media platforms. It is an extension of me, of my education and of my experiences over time. I now have a team of people to look after, a team of people who rely on me and a team of people I manage on a day to day basis behind the scenes of what is publicly visible. How has this once hobby of mine transformed and organically grown into a team of people who keep the brand moving alongside me? As the team has grown so has the pressure to become more than just my own boss and the pressure to be a success. Surely an adult wouldn't be panicking about these things?
Then came the bubble of our much longed for engagement. The endless congratulatory messages, hours spent on Pinterest searching for the perfect dress and imagining our wonderfully special day, before hitting the wall of stress that no one really warns you about fully. I almost felt like I was playing dress up in somebody else's life and nothing would quite slot into place like I hoped it would. How had so many other people planned their big days so easily or was no one actually discussing how difficult the whole thing could be? Getting to 6 months before the big day and not having a venue suddenly left me feeling like maybe I was failing. Surely an adult should be able to solve all these problems and adapt to all the changes?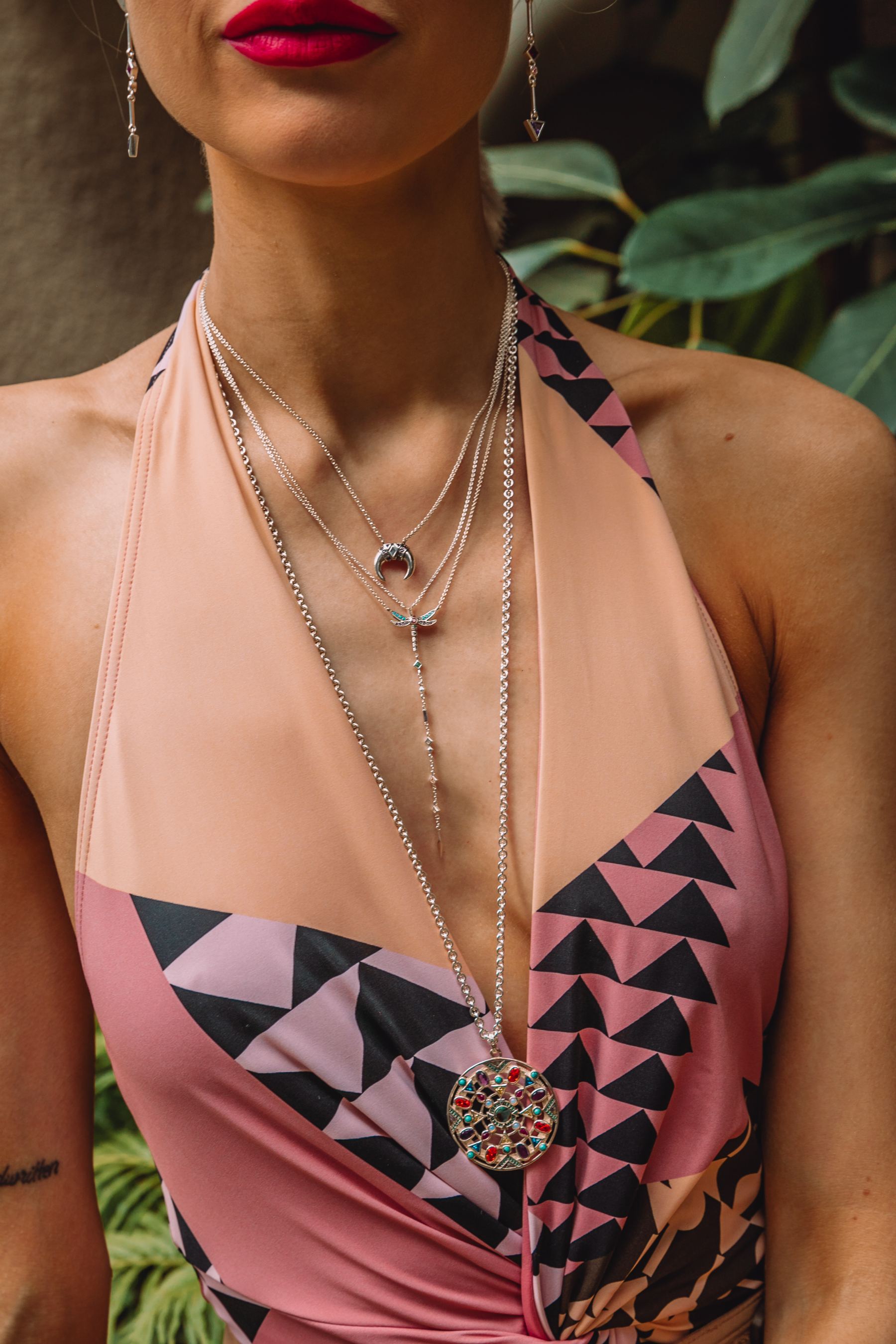 But what have all these things taught me? Losing and gaining friends, experiencing new chapters of my relationship, improving my work/life balance and even my style maturing over the years, these are the things that have transformed me into the adult I am today. I don't wear the brands or the styles that I would have done 3 years ago, and yet three years is barely all that much time at all. And I've also found new amazing friends and fallen apart from others along the way; but that is just the way of life. A year can see huge changes, and 3 of them have seen me become the woman I always wanted to be.
I've never felt like an adult or felt ready to handle the things life has thrown my way, but just because I didn't feel ready doesn't mean I didn't succeed when I tried. Perhaps I should've given myself a little more credit along the way and realised every step was as important as the last, even if it felt like it was a step backwards. The entire journey was part of my growth and all the changes I made and encountered allowed me to find myself - to become a woman. 
This is 2019 me. This is almost 30 me. This is adult me.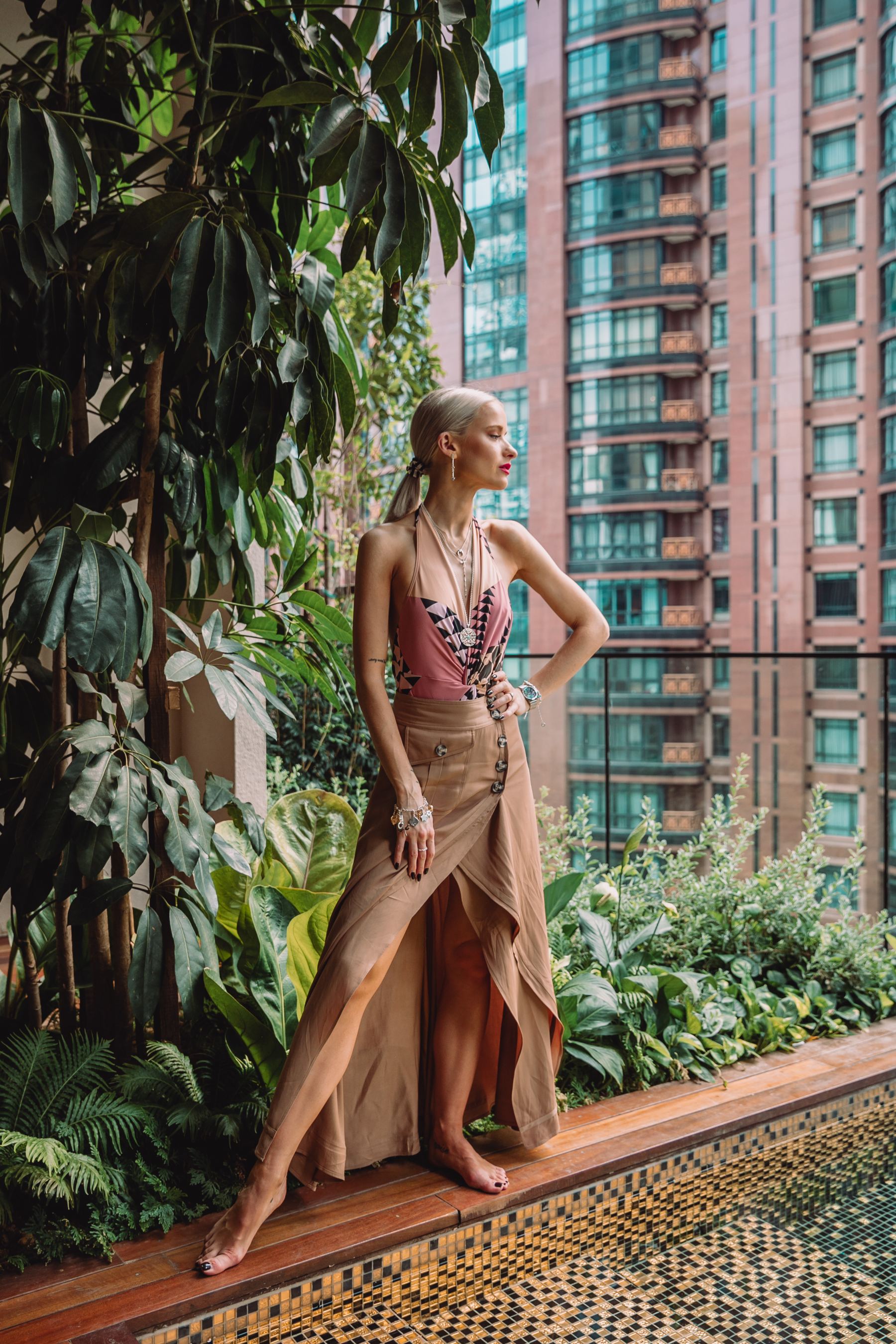 Over the years, pieces of jewellery have always been those special somethings that celebrate and symbolise the many milestones in our lives. Birthdays, graduations, Mother's Day or simply recognising and congratulating the people you love, when they deserve it the most. Thomas Sabo's new Paradise Colours range is the perfect embodiment of change, of transformation and of looking for the deeper meaning in our lives - the perfect match for the growth I've unknowingly embraced over the last 3 years. The collection revolves around the beautiful hand-crafted Dragonfly that represents what it is to evolve and what that may mean for your journey right now.
As I approach so many things to celebrate and learn from this year, it dawns on me that each of my experiences symbolise my journey to becoming an adult and one that feels far more prepared to handle life as it progresses. You can never fully know what's just around the corner but you can celebrate the maturing of your unique relationship with yourself and those around you along the way. The Paradise Colours collection made of hand-set stones and vibrant enamel, mimics the unique changes we face with it's individually crafted pieces. The abalone mother-of-pearl adds the most special of touches to the range and instantly brightens the modern designs in the range.
If you want to celebrate change and the vibrancy it brings to life, you can shop the Thomas Sabo Paradise Colours collection here and check out the beautiful Love Anchor, Tree of Love, Heritage and collections  with complimentary engraving too.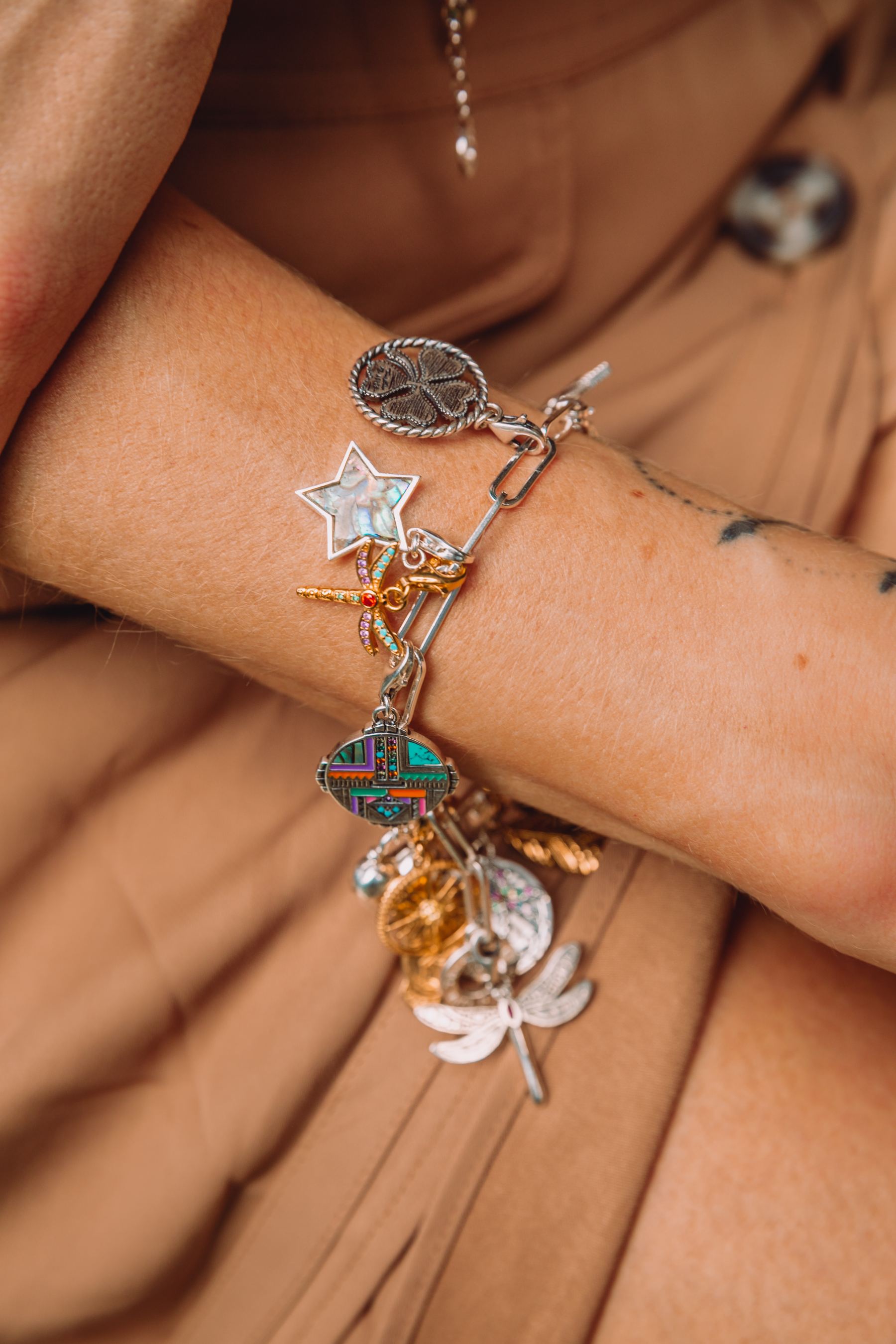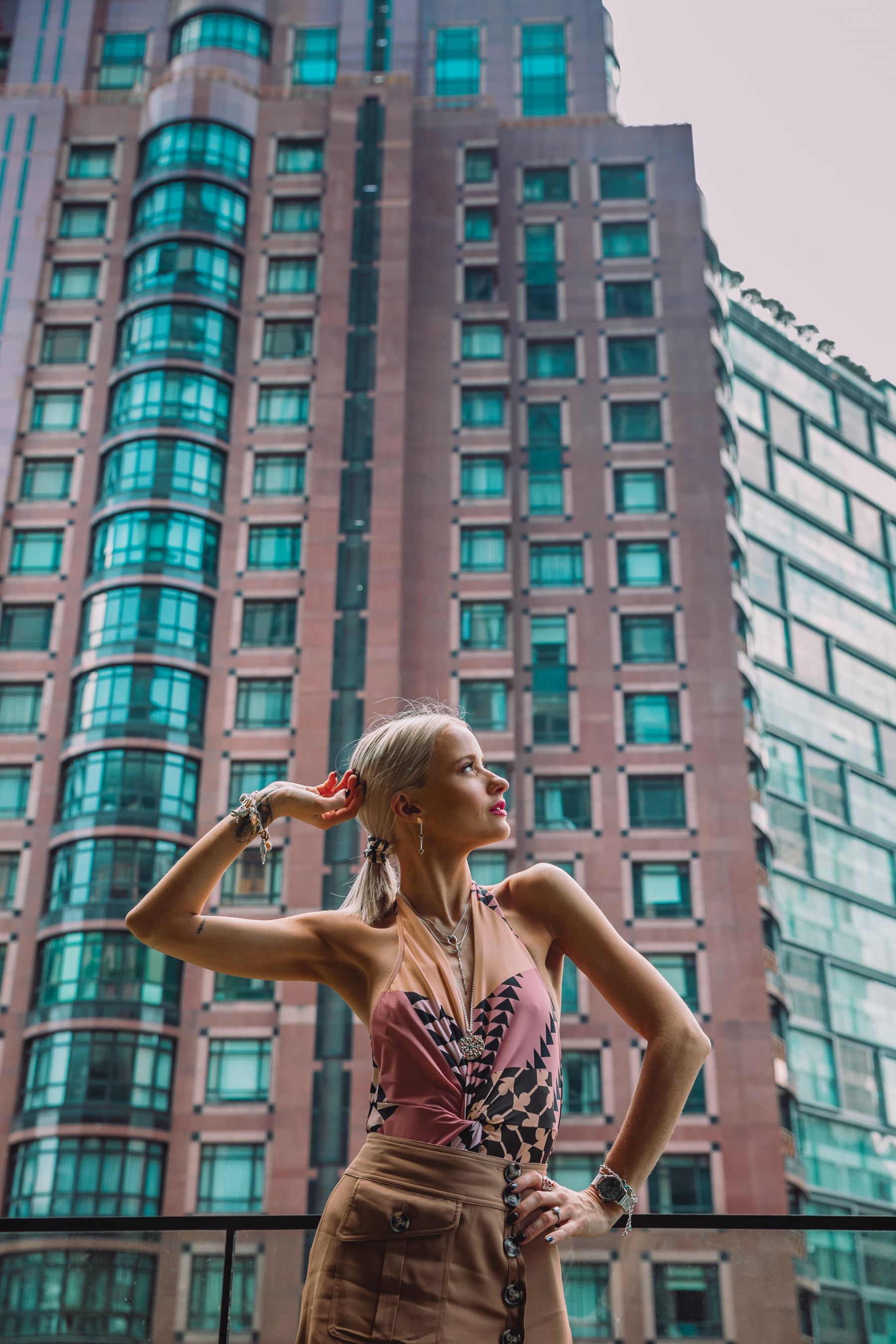 Sign up here for a weekly catch up of everything Inthefrow