01.12.2021
Style & Beauty Diaries:
November 2021
After a difficult October, this last month has felt truly like a night and day situation for me. As we speak I'm currently in Chicago, sat on my best friends sofa eating Thanksgiving left overs and thinking back on how November has easily become my favourite month this year. 
After almost 2 years apart, Alex and I finally got the chance to hop on a plane to go see so many people we love and to celebrate the start of the festive season with them. Not only has it lifted my spirits immensely but it's made me more excited for Christmas than I think I've ever been, despite the travel rule changes while we've been out here. Nothing will dim this excitement of time together! 
I really hope you've all had an equally wonderful November and that you're anticipating a wonderful festive season no matter what that looks like for you or how you choose to celebrate.
You deserve it! 
November 2021.
This blog post & shop widgets use affiliate links. 
Affiliate text links are marked (ad). 
Some of the items in these images were gifted/loaned.
Read the disclaimer about affiliate links & PR products/gifting here. 
Shop all my current outfits here. 
Catch up with all things Frowhome here.
Catch up with all things Boe here.
The Christmas Fashion Picks 
I need your help choosing a Christmas Day party look
will it be 1, 2, 3, or 4 - you can help me choose here. 
The Festive Makeup Look
No one does glam makeup better than Carolina Herrera
and of course their festive lips are just as wow! (ad)
The Holland Cooper Surprise 
I was so excited to share my Holland Cooper surprise with you -
the biggest thank you to those who sold it out in record time! 
The Thanksgiving Trip
All the Thanksgiving food, all the time spent with loved ones 
and all the memories made - stay tuned for the vlog soon! 
The New In Fashion 
I've been swooning over these beauties for such a long time
and I finally took the plunge and bought them here. (ad)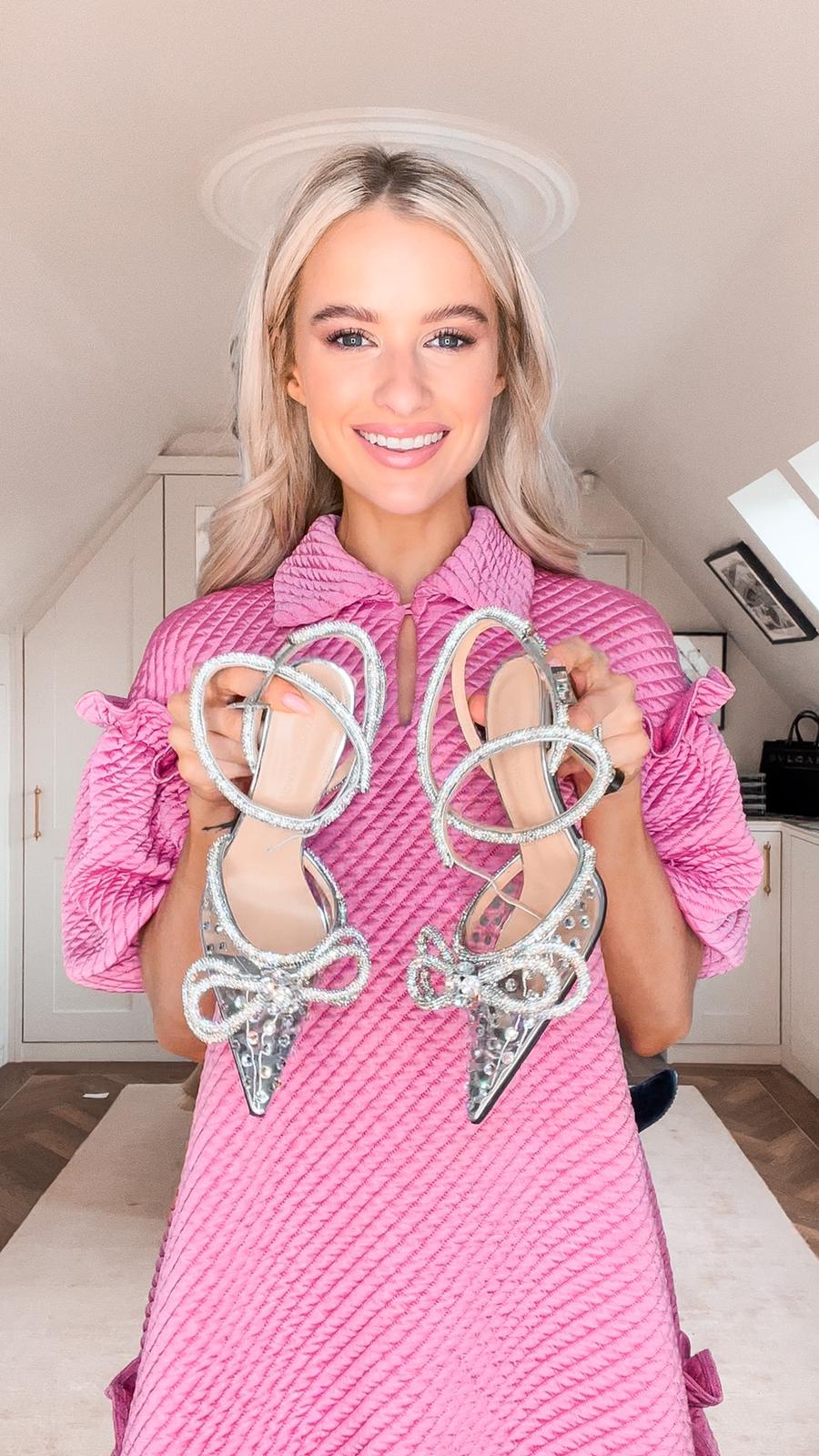 The Must Have Kit 
Did you get your hands on my exclusive Flannels Beauty kit?
You can take advantage of a 65% off saving for it here. (ad)
The Dior Beauty Live 
A couple of weeks ago I hosted a Dior Beauty live session and
you can watch the whole thing back featuring Jamie Coombs here. (ad)
The Just Because...
Christmas shopping has most definitely begun
and of course Holland Cooper is top of the list here.
Sign up here for a weekly catch up of everything Inthefrow