24.11.2021
Stylish Christmas Gifts
For Fashion Lovers
This gift guide is a paid for advertorial in collaboration with Holland Cooper. 
After a wonderful year of collaborations with the amazing Jade Holland Cooper and her eponymous fashion line, it only felt right that the first dedicated gift guide of the season was another collaborative effort between the both of us. To kick things off for the 2021 festive season, introducing the most stylish Christmas gifts for winter fashion lovers. 
As a fashion lover myself, there's rarely anything I love more than discovering some gorgeous winter pieces underneath the tree, especially if they've been chosen with Christmas Day plans in mind. The perfect knits to cosy up by the fire with family as we wind down after the best meal of the year (I won't hear otherwise!) or ideal accessories to complement my look for the Christmas Day walk we take, after our family breakfast together. 
There are so many stylish ladies in my family who I know would love to see a Holland Cooper treat wrapped up beautifully this Christmas Day and if I know any of you as well as I think I do, I know lots of you would like to see one too! 
This blog post & shop widgets use affiliate links. 
Affiliate text links are marked (ad). 
Read the disclaimer about affiliate links & PR gifting here. 
The Cosiest Knitwear 
- 
You can't consider the perfect Christmas gift from Holland Cooper without one of their cosy knits being right at the top of the list. From chic long line cardigans, to festive fair isle roll necks and from transitional block pastels, to statement batwing houndstooths - the choices are endless and there's most definitely a piece for everyone no matter what they love. 
My favourites this season from the brand simply have to be the beautiful fair isle colour ways. Black with Grey/White accents teamed with silver details, Grey with Black/White accents teamed with silver details and Cream with Red/Grey accents teamed with gold details. With their slightly longer length, their super high roll neck (my personal favourite of course!) and iconic sleeve and neck details, they're ideally designed to keep you warm and cosy this winter. 
And if you're thinking that a chic cardigan to add the most gorgeous layer is more your cup of tea in this colder weather, then as always Holland Cooper have you covered - literally!  Their Heritage Cardigans in Black, Houndstooth or Grey Houndstooth with a matching front tie, subtle silk shoulder pads and made from premium soft wool are the height of luxury. A wow Christmas gift for the one you love or to show yourself some love!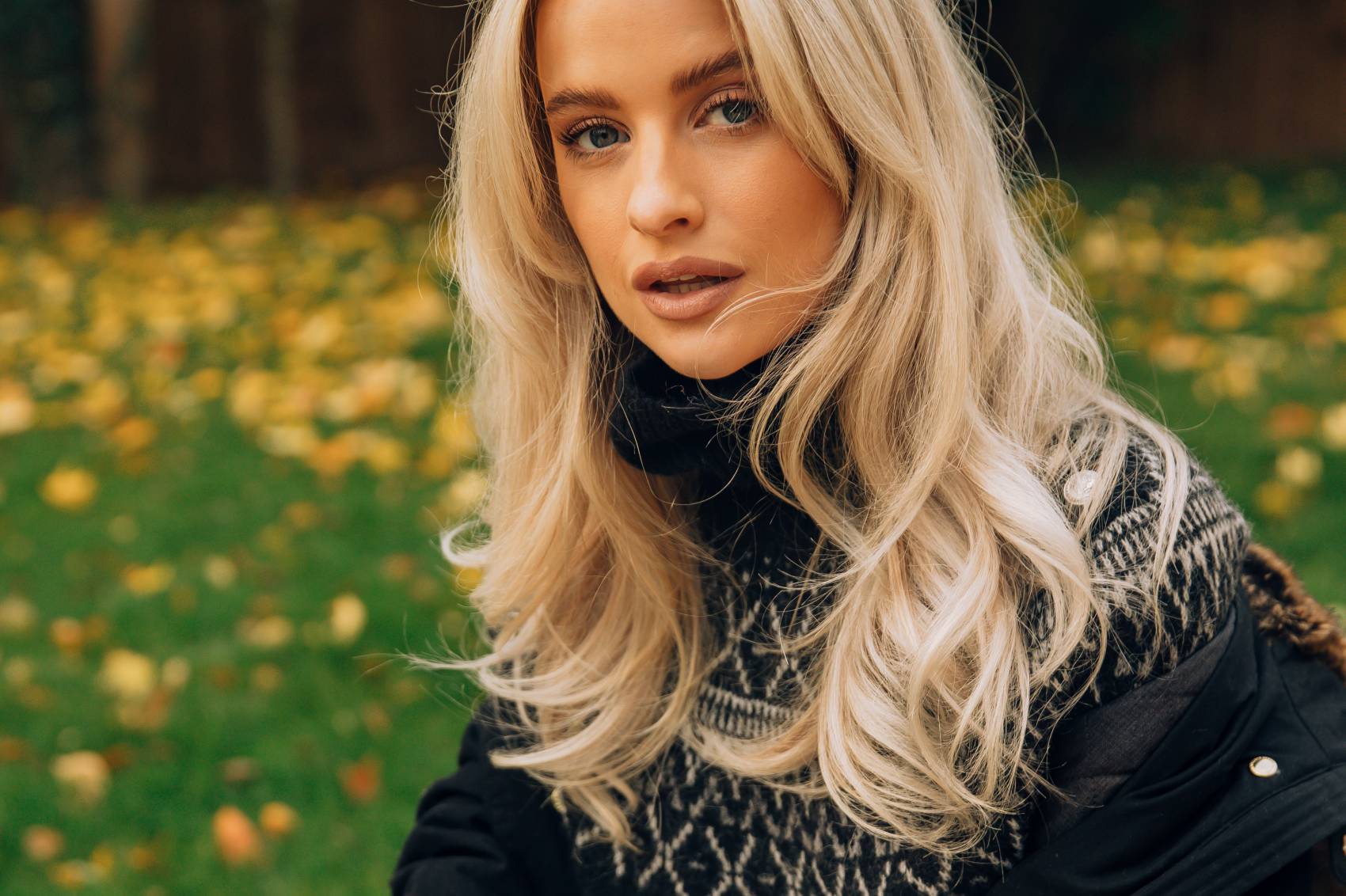 The Warmest Accessories 
- 
You may remember from last years gift guide that one of my top picks from Holland Cooper were the luxurious accessories created by Jade and the design team. The way in which they elevate their winter accessories, means that the everyday necessities you reach for during the cooler months truly make any look. Statement hats with faux fur detachable bobbles, cashmere lined gloves with branded monograms and stylish blanket scarves in colours that match everyones favourites. 
Accessories have always been one of my favourite ways to make any outfit that little bit more exciting, as well as feeling like the finishing touches no matter if you're dressing smart casual, super festive or Christmas Day cosy. 
-
Leather & Suede Gloves - The slim fit styles come in some of the most buttery materials complete with cashmere linings, signature gold HC hardware, soft faux fur trims and touch screen capability so that they're equally functional as well as beautiful. 
Bobble Hats - The classic cable knit bobble hats are some of the most sumptuous out there with luxurious HC crests, detachable faux fur bobbles creating a 2 in 1 style and created using a premium wool blend. 
Wool Scarves - The Holland Cooper statement scarves are so wonderfully cosy and the blanket styles mean there are so many ways to style them. Belt them, wrap them, layer them, even double wrap them to keep extra warm.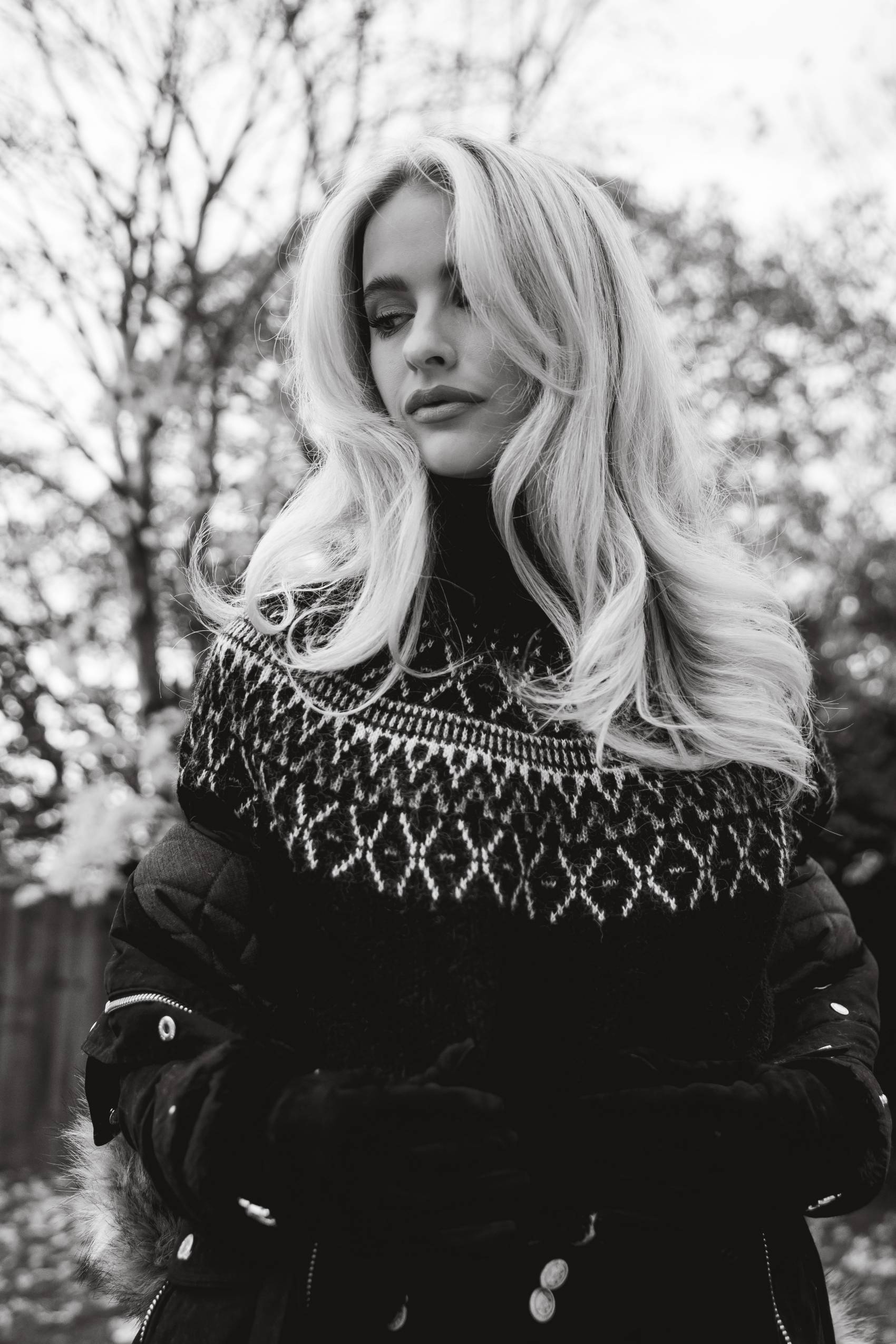 Must Have Pieces 
- 
If you're considering treating yourself this Christmas and you're looking for something to add to your own closet, then maybe consider one of Holland coopers must have pieces that are the cornerstone of any stylish wardrobe. So many of the most worn pieces in my own wardrobe are what I consider to be classic pieces from the brand and pieces that everyone should own if they're building a capsule wardrobe or adding to a much bigger collection. 
- 
Classic Parka - For those chilly dog walks or just the cooler commutes during the winter months, a classic parka is a true must have. A piece that transcends seasons and that every year you'll love to re style with new and old favourites. 
Statement Houndstooth - There's a reason I chose houndstooth to be such an integral part of both my edits and my own collections with Jade and that's because I feel everyone should add a little of the wow pattern to their closet. 
Flared Jeans - There's nothing more flattering than a pair of Holland Cooper jeans and the brands newest flared style are everything you could want to wear. Leg lengthening, figure hugging and so very comfortable - choose Black, Blue, Petite, Standard and/or Tall. 
Sign up here for a weekly catch up of everything Inthefrow