19.10.2020
The Making Of
The Cosmos Collection
On Friday the 16th October my collaboration with the incredible team at Edge of Ember launched and I'm so excited to say every unique piece, sustainably and ethically created, is now available to purchase!
I feel so incredibly proud to have been able to design and curate the Cosmos Collection during a year that has been so full of upheaval and so much time apart from the ones we love. The Cosmos Collection started as a wonderful dream, that quickly became a reality after Lynette (the Edge of Ember founder & creative director) and I shared a vision of working together to create something filled with positivity.
A collection that symbolises togetherness and the ability we as humans have to adapt to the circumstances we find ourselves in with grace and positivity. We may be physically apart during this time but we're all under the same magical night sky, looking up and falling in love with the same constellations.
If you missed the first post all about the launch featuring the amazing (if I so say myself!) campaign imagery you can catch it here but if you want to know some more about the collection and see behind the scenes of the campaign shoot itself - keep scrolling!
The Creative Process
As soon as the dream started to become a reality, we quickly decided that this would be a collection designed and curated, from scratch. From every ethically sourced gemstone to every constellation based design, every one of the 100% recycled silver pieces in our collection was made to be loved and treasured. Combining Edge of Ember's authentic passion for sustainability and ethical sourcing, as well as my loves for the night sky and affordable luxury, this beautiful project came to life as only a collaboration in 2020 could - virtually of course!
Through weekly Zooms, Face-times and phone-calls, our teams worked so hard together to design a collaboration we've all wanted to shout about from the rooftops for months now. We took my lifelong passion for constellations and the beauty they emit, and found ways to represent their beautiful nature and organic presence. Pieces of jewellery that feel wonderful to wear, beautiful to own and even more special to gift - a way to truly feel connected to our loved ones, even when we're apart. 
I think one of the hardest steps in the collection, had to be putting all of our initial thoughts, designs and creative ideas down onto paper. There were simply so many different routes this collection could have taken and so many ways in which we could have brought the night sky to life, those first steps were key. Once we had spoken for hours upon hours and scribbled down designs to our hearts content, our visions naturally started to mesh and birth the collection you see today. Our thoughts began turning not only to creating something sentimental and full of both mine and the brands personality, but exactly how we would represent all things constellations and the night sky. The answer? Texture!
It would have been so easy to create a beautiful collection full of stars and moons, but we agreed early on that these pieces needed to look and feel ethereal, organic and special. We spent months focusing on how to bring constellations to life with different gemstones and their placements, how the metals should be hammered to add an organic tactile element and narrowing down our initial thoughts into tangible, wearable samples. Following the lead of the experts at Edge of Ember was a process I'll treasure forever and I simply feel honoured to have seen how incredibly talented and creative the entire is - it was so special to experience! If you want to learn more about the collection as a whole and see me explain every piece in depth (including what sparked my interest in space as a child, what each piece represents/means to me, how they can be customised and how I love to wear them) then you can click play below and head to 28:28
Behind The Scenes
Creating The Cosmos Collection in 2020 during a global pandemic amid lockdown restrictions was something that tested all our resolve. Although we wished we could all be in one room, together, every step of the way - it just wasn't possible. The one thing we all agreed on though, was that the campaign imagery would wait until we could safely shoot together as one whole team. Socially distanced were necessary, wearing masks always, adhering to all government guidelines, but finally being able to come together to shoot a collection that already felt so sentimental.
The main aim was to show the versatility and the creativity in the collection we so lovingly curated together. These aren't just pieces to wear occasionally, these are pieces to love and adorn every outfit you want to style. From pushing the style boundaries and mixing your metals, to being able to customise your pieces with birthstones, initials and signs - they're perfect for whichever way you'd love to wear them the most. Personal and unique at every step. Styled with the cosiest of cardigans or killer statement blazers, the pieces will always stand out but equally be the 'pièce de résistance' to bring together your whole look.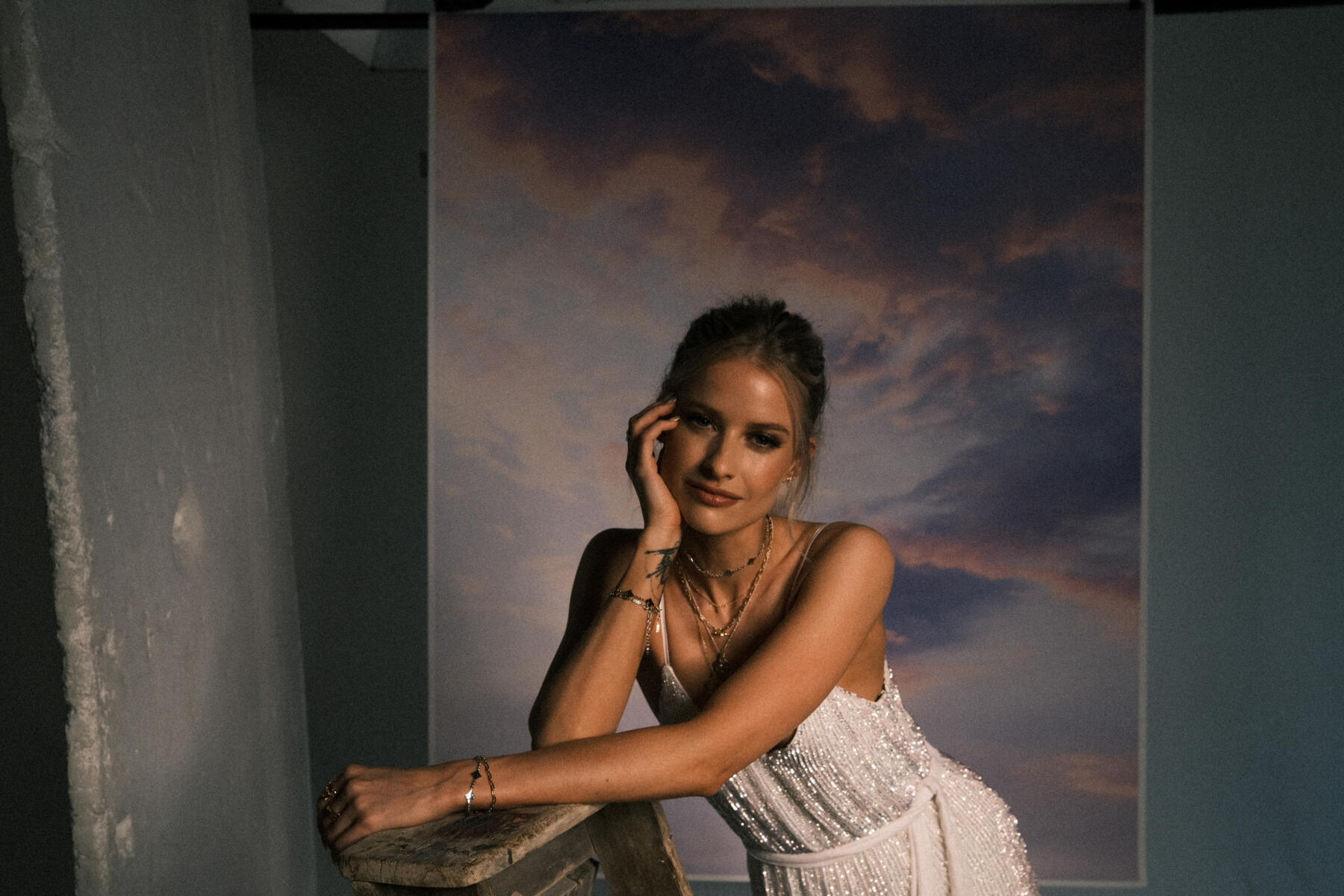 Campaign Photography: Ian Hippolyte
Makeup Artist: Louise Hall 
Hair Stylist: Patrick Wilson
Clothing: c/o Net a Porter
Available Now!
You can head here to shop the entire Cosmos Collection now!*
*If the piece you'd like to purchase is currently out of stock please do sign up for updates via the Edge of Ember website or let me know below! We are working hard to restock the collection where possible (the response has surpassed my/our wildest dreams!) so if you have any questions please do let us know! The Nebula Ring in Silver, Orion Ring in Silver & Orion Necklace in Silver will be available to pre-order soon.
Thank you again from the bottom of my heart for your overwhelming excitement, support and love for something that I truly am so proud to have created. I'm forever grateful and astonished to be able to take on such incredible projects that allow my creative heart to swell, without you all I would never be able to have these doors opened - I love you guys x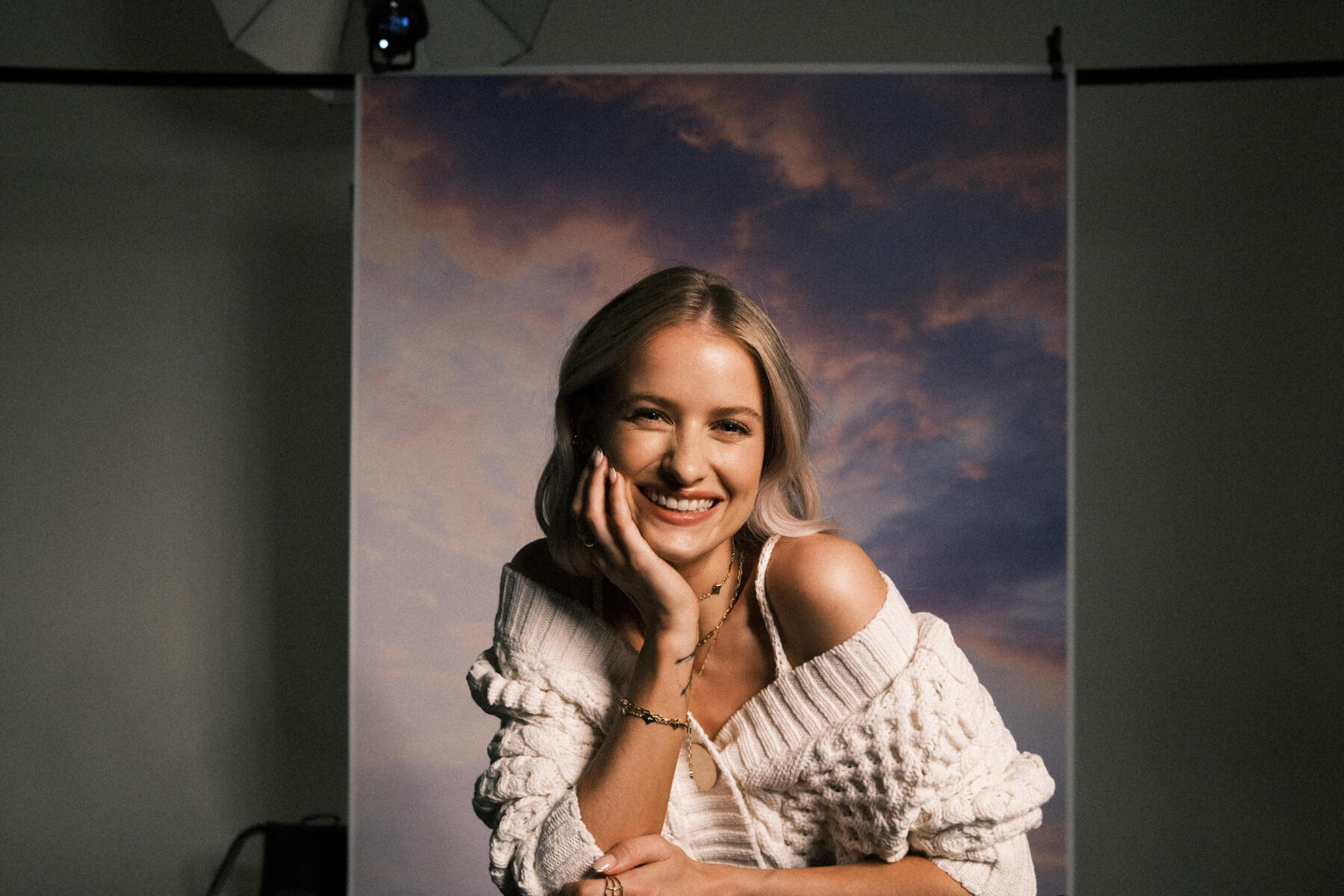 This blog contains links and reference to my own brand collection with Edge of Ember.
The links featured on this page are affiliate links.
Sign up here for a weekly catch up of everything Inthefrow