01.02.2019
How I Decide
Where To Travel
I'm having a really inspired but busy start to 2019 so far. I've headed into 2019 with a plan for my personal and work life and it's proving easier than I imagined so far, to stick to the changes I've chosen to try and implement. Along with a few other changes, such as scheduled office days that I mentioned in my 'How I'm Changing my Work and Life Flow' post, my biggest change this year has to be my mindset when it comes to how much and where I travel. 
A huge part of my career as a lifestyle blogger and content creator, depends on being able to update my channels with interesting, inspiring imagery and content that is quite often only possible because of my travels. In 2018 I travelled more than ever, 36 trips overall, and although last year's content was easily my favourite I've ever created, this year I'm focused even more so on experiences that I'll never forget. 
With our wedding in August, my Hen Party to plan and attend, multiple friends weddings of which I'm part of the bridal party and some behind the scenes projects that are the biggest I've ever put my mind to this year (eek!) there is only one answer - the most organised travel schedule. Here's how I'm choosing when and where to travel in 2019.  
Inthefrow uses affiliate links & all items are gifted.
This post is not sponsored. Read the disclaimer for more info.
Like most people in the world, I have my dream list of places that I would love to visit. Countries like Australia, Indonesia, New Zealand, Thailand and so many others that I've only seen beautiful Pinterest worthy images of. I'd recommend making yourself a list of your hotspots - the places that you dream of visiting and keep going back to them. That way, if an opportunity arises to go along or save up for one big adventure, you will grab at the chance. There are hundreds of really fantastic travel accounts on instagram, such as @travelawesome, @travelandleisure, @beautifuldestinations and @beautifulhotels which is my favourite - but just finding lifestyle bloggers who travel a lot, will be great for giving you some major holiday inspiration. Follow lots of accounts like this, and you're bound to have an image drop into your feed that makes you just say 'Woah.' It's that feeling, that life just won't be complete if you don't get the chance to visit that particular place.
My destination bucket list is definitely my top priority when it comes to deciding where the two of us want to invest our holiday money, AND I will be making some big decisions about our Honeymoon for 2019 too this year - eek!
I never want to create repetitive and non inspiring imagery. Trips are my way to gather content to share for my audience on any of my channels, and so the destination is the most important factor. Technically, I don't travel for me and Alex's memories alone anymore, I travel for you, and my audience due to the job I do. But I love it, and I couldn't be happier to share and help inspire your vacation choices.
I'm intrigued by hotels and resorts that offer something unique and fresh for me to be inspired by. There are so many hotels and resorts in the world, it's hard to know which one is actually worth your time. The best view, the best hotel rooms, the most beautiful grounds or beaches or coral reefs etc; it's a minefield. So I like to try to help when it comes to hotel selections, and so I spend so much time emailing and researching regarding the best places for us to visit.
But, regardless of whether you're a blogger or instagrammer or neither - the world loves to take photographs. I love seeing couples taking each others photographs against stunning backdrops and capturing those beautiful moments, in a much more 'instagrammable' way. Because that is the world we live in now - everyone wants beautiful memories that are a little more curated than they used to be.
I remember when I would go away with my family when I was younger, and tourist shots were usually metres away from the subject, in bad lighting and just completely off the cuff. And whilst those pictures are truly amazing, I think it's fantastic that Instagram has almost spurred a picture taking culture. And so - people are now booking holidays to the destinations they see on their favourite instagram feeds so they too can take similar images; my instagram being one of those feeds. So I like to ensure that the places I visit are worthy of everyone else's time and money.
I have previously visited places that I refused to feature on the blog, because they weren't worth your money and I didn't want to feel responsible for someone else's disappointment. I've had hundreds of messages from my followers who have visited countries and resorts from the Maldives to France, that I have been to and recommended. So I'm wary that the places I go need to be shared realistically and honestly. But 99.9% of places I've visited have been beyond my wildest dreams, and I'm so happy to share them for others to add to their own bucket list. So more of that to come this year, and I hope you stay as inspired by my travel imagery as ever before. 
So now with 2019 in mind and the idea being to be a touch more selective on where I'm heading, those initial feelings of excitement about any travel or trip are more important than ever. It's no longer just about the destinations that I can shoot in, it's about the destinations that will help me to develop as a creator, grow as a person and not restrict me from the other passion projects in my life. And for you, you want to find places to travel that will give you memories of a lifetime. So I hope I can help at least a few of you along the way.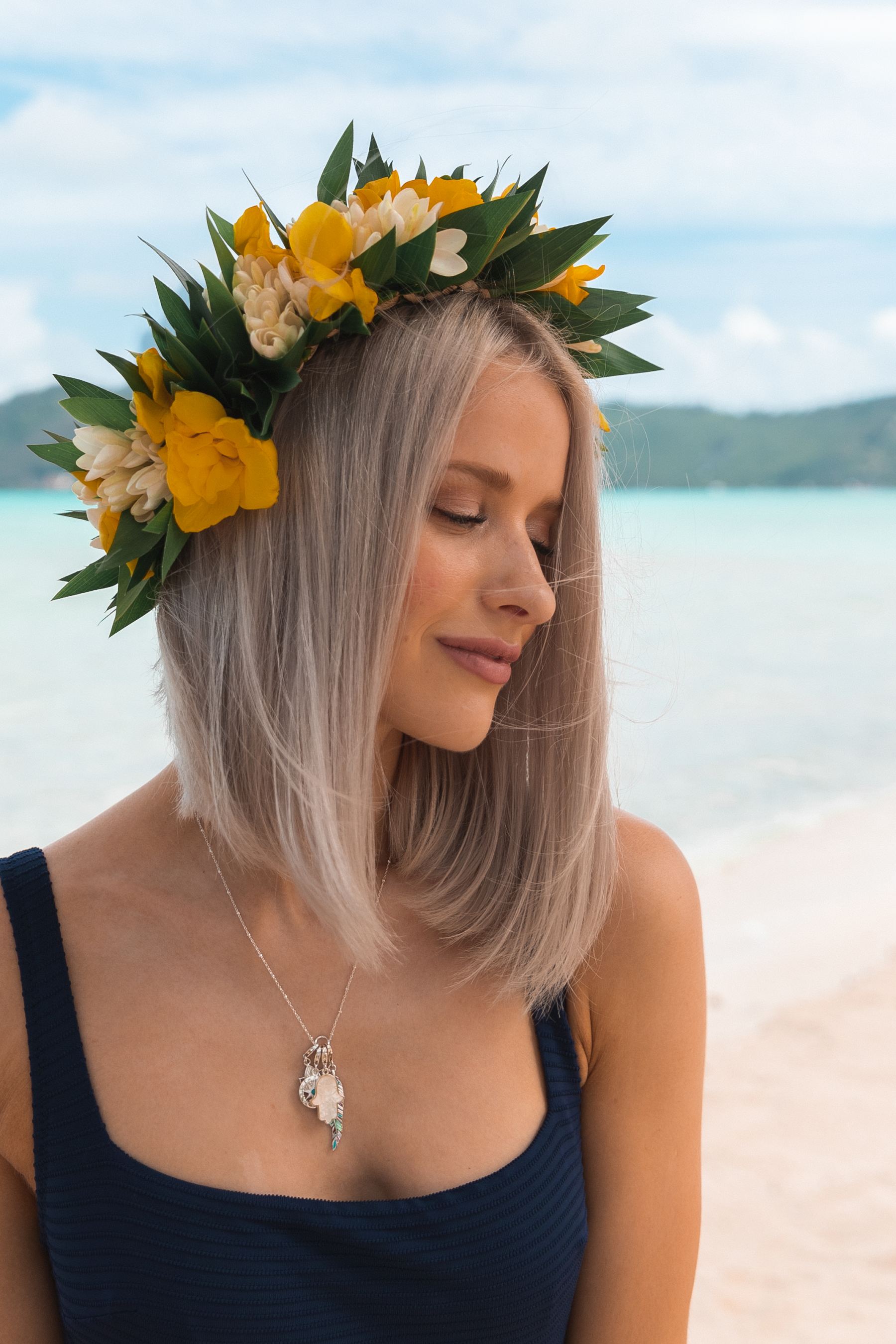 Images taken on Motu Tane, French Polynesia - Mr. Francois Nars private island.
This was a PR trip very kindly gifted and organised by the amazing team at NARS cosmetics. 
Thank you to my bestie Rebecca for these images.
You can find my entire makeup look here. 
Sign up here for a weekly catch up of everything Inthefrow