04.02.2019
The New Influencer Guidelines
& What They Really Mean
A few days ago the CMA (Competition & Markets Authority) released new guidelines regarding paid for ads, gifted items, brand relationships and much more, in an attempt to clarify influencers relationships and declarations across social media. There has been a tidal wave of reactions about the new guidelines and what this means for transparency, but have they inadvertently caused the lines to blur even more so than before?
Read on for my thoughts, a more clear understanding of parts of the new guidelines that have been released and also a look at how my content will be changing and/or staying the same to continue to adhere to the guidelines.
You can read the full guidelines from the CMA here. 
INITIAL CLARIFICATIONS
ASA - The Advertising Standards Authority is the UKs advertising regulator.
CMA - The Competition and Markets Authority is the UKs primary competition and consumers authority.
CAP - The Committee of Advertising Practice are responsible for writing the ad codes.
What counts as an 'ad'/advertorial? - An ad/advertorial as clarified by the ASA, CMA & CAP is content that not only have you been paid to create (this can also include payment in freebies) but that you also have allowed the brand editorial control (this can include just final approval) over the content. To quote the new 'Influencer Guide' - "It's not an either/or - there has to be both 'payment' and 'control' for this type of post to count as an ad under the CAP Code."
What counts as payment for advertorial content? - To be paid a set amount of money, to be gifted freebies or to have a long term ambassadorship in definite exchange for content are all ways of accepting payment for advertorial content. To again quote the new 'Influencer Guide' - "There's nothing wrong with getting paid to create content and this alone doesn't make it an ad for the purposes of the CAP Code; the brand also needs to have some sort of control over the content."
What counts as control over advertorial content? - If you are working with a brand and they require you to say particular things, use a particular theme or include key messaging then the brand has had control over your content. If the brand has required your video or imagery to look a certain way, they have also had control over your content in this instance. If a brand requires that they 'sign off' your content before it is posted then they have had control over your content in this regard too. As a rule, if you are completely free to say and do as you wish then the brand has had no control over the content you have created.
What if there's payment but no control? - If you have been paid (this can include gifting freebies) and the brand doesn't have ay control (you are free to say and do as you wish) then it is unlikely that the content counts as advertising under the. CAP code. That said the CMA now expects that influencers should - "disclose when they've received any form of monetary payment, a loan of a product or service, any incentive and/or commission or have been given the product they're posting about for free."  This means that if you are posting directly about a particular item, then you should disclose where that specific item has came from. ie. 'This jumper was gifted to me by ASOS.'
How do we makes ads clear? - It's made very clear that when you and a brand are involved in creating advertorial content you both have a duty of care to ensure that the content is declared correctly and clearly. The guidelines once again encourage the use of 'ad', 'advert' and 'advertisement' and discourage the use of 'sp', 'spon' and 'sponsorship' as these are not clear enough for advertorials where both payment and brand control are involved. The declaration for this type of content needs to be upfront and appropriate for the channel eg. Using the paid partnership tool on Instagram and not burying #ad in a sea of other hashtags. 
MY THOUGHTS
There are obviously far more points to the guidelines than I have clarified above and I will be very honest and hold my hands up and say I am a little confused. As someone who has worked in this career for around 6 years now, I suddenly feel very lost about the intricacies of what all 3 of these authorities are expecting from influencers/content creators. I have read and re-read the guidelines several times and I feel in their aim to add clarity to social media posts, they have inadvertently blurred the lines of organic and advertorial content.
Lots of influencers are declaring all of their posts/uploads etc as #ad and this actually (In my opinion) is having the opposite effect of the clarity we are all so in favour of. I worry that so many people 'over' disclosing, is in turn actually hiding paid for partnerships and gifted items, which leads us back to the initial problem we are in favour of combatting, which is declaring when we are working with and for a brand. 
I am so thankful that people are working towards clarity on social media, as it's something I feel very strongly about, however the introduction of guidelines that are hard to understand from multiple authorities, seems to have caused more confusion than clarity this week. People are over declaring, (which isn't always a bad thing), getting confused about what they should declare and also attacking those who are still getting to grips with the new changes. The guidelines themselves actually state; "There are potentially loads of ways you could make advertising content 'stick out' as being advertising" but I would really love guidelines that are just as clear as these authorities in turn wish us to be.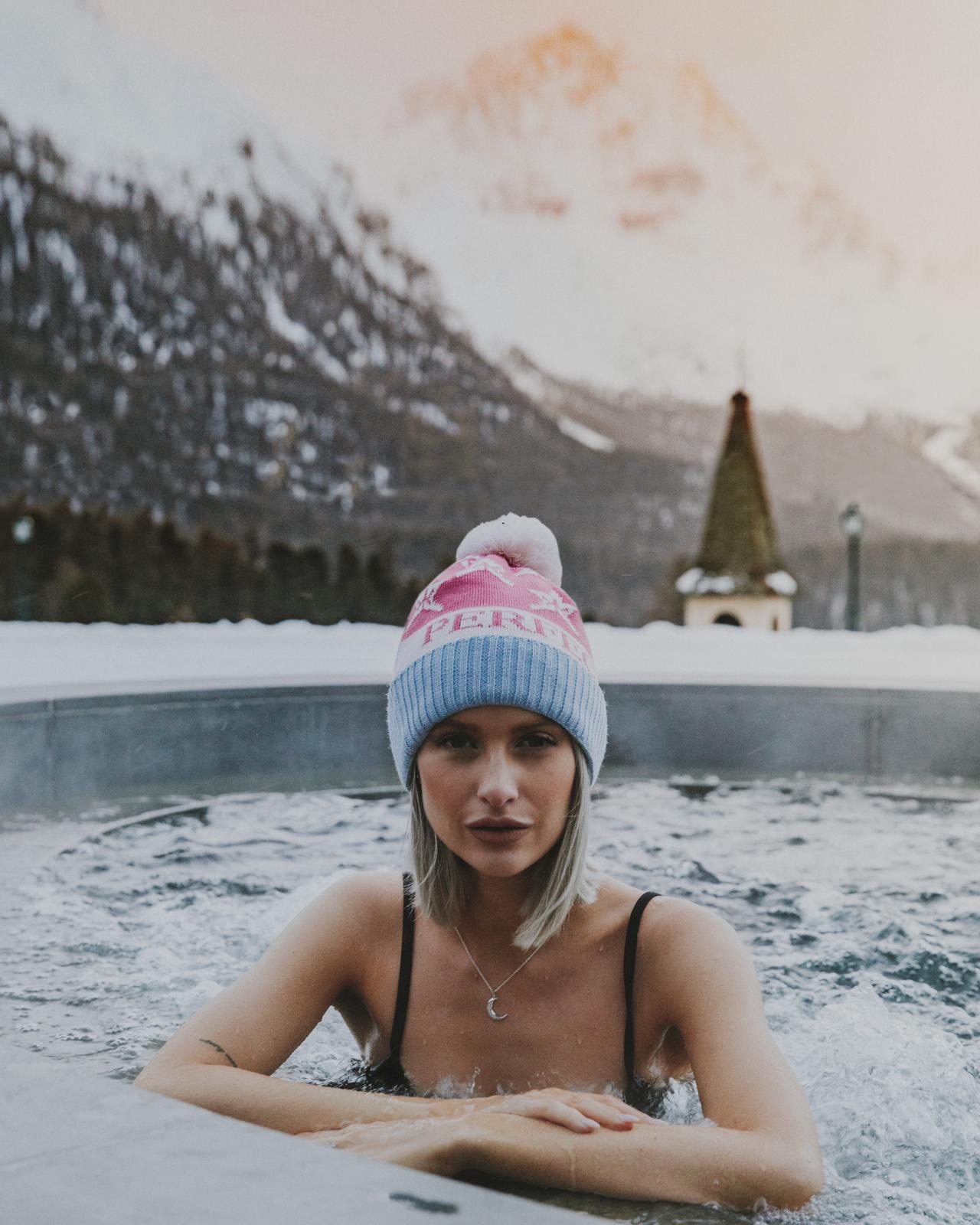 YouTube Declaration
I will continue to put 'ad' in the title of any YouTube upload that is fully sponsored (dedicated from start to finish) and has given the brand creative control. I will continue to state at the very top of the drop down box if the upload contains an integrated paid for advertorial ie. a small portion of the video has me talking about an item and the word 'ad' will continue to be on the screen when I do so. This also then clarifies which part of the upload is sponsored and the non sponsored part is then also clear to any viewers. I will also continue to declare that I use affiliate links in the drop down box of my videos, as I have done for over a year now. As well as mentioning in the video that any trip/flights I am currently on have been gifted to me, I will repeat this in the drop down of the video to ensure viewers know for certain. Similarly I will now tell you if a particular item I focus on in my upload is gifted by stating this next to the link for the item in the description box. ie. Rollneck Jumper: (PR Gift), Babington House: (Trip Gifted by XYZ).
Instagram Declaration
I will continue to use the 'paid partnership' tool on Instagram where possible (sometimes business Instagram accounts don't have this enabled as a feature, so content creators cannot always utilise this) as well as using 'ad' at the beginning of my images/videos on the site that are both paid for and partially controlled by the brand I am collaborating with. Both on my Instagram feed and my Insta-stories I will now declare any gifted trips I am choosing to share on the platform and when focusing on a particular item I will also declare if that item has been gifted. If I don't declare that an item I am talking about is gifted, then it is not a PR gift and has been purchased with my own money.
Blog Declaration
I will continue to declare at the top of any post that is created in collaboration with a brand 'This is a paid for partnership in collaboration with...' just as I always have done. If a blog post on www.inthefrow.com does not say this then no brand has had any control over the post or has paid for the post to be created. I will continue to declare on both individual posts and in my Insta-shop that my site uses affiliate links and there will continue to be a direct link to my full legal disclaimer regarding affiliate links. Alongside this declaration on my posts you will now see that items in a post may have been gifted to me, to abide by the new guidelines and if any particular images have a destination mentioned/utilised, then you will now also see if said trip was gifted to me by a brand.
My Final Thoughts
All I would ask is to please be kind and think about your posts on social media. Not only are we, as content creators, part of a relatively new and unexplored career choice, we are all trying to explore this way of making a living together, including when guidelines like these from the CMA are released. These things take time, discussions and planning to properly put into play and a week after release is not long enough to have explored and analysed such detailed and in my opinion, confusing guidelines.
On a personal note from me, please be aware I have always disclosed as legally required across all my social channels and will continue to disclose paid for advertisements in the correct way. I am now adding in gifted trip declarations and gifted item declarations when I put the focus on a particular item. I am incredibly proud of my career and the pathway I chose to get here and still remain a human being with feelings when I'm attacked. I want to always make sure you know that I take everything I do incredibly seriously and care too much about my career to lose the respect of my peers. I of course will always welcome constructive criticism and questions, so please continue to chat with me about anything and everything and I'll try my best to get back to you as I always do.
Remember we're all in this together and we can continue to grow and develop if we also continue to respect each other. Change comes when we converse, not when we attack.
Victoria x
Photographs from a recent gifted press trip to Suvretta House.
Images contain gifted items, which can all be found here including affiliate links
Sign up here for a weekly catch up of everything Inthefrow