28.01.2019
What a disaster
for our venue hunt
28/01/19
So here's what happened. We had a total mare of a time on our first venue hunt in Provence unfortunately. What you can't see in this idyllic photo - is a huge, concrete building directly to the left. Grey, geometric and very different to the style of the Chateau. The manager didn't warn us it was being built - instead welcomed us to fly from London for the day to see the premises that we expected from the photos.
We got up at 4am, I spent maybe £600 of my own cash (after using £300 worth of avios points), and me, Alex and Annabel (my wedding planner) went on over to Marseilles to visit this venue in Provence.
We get the 7am flight, rent a £150 car over to the place, drive for 1hr 20 excited to see it, and as we walk up to the big gorgeous 16th century chateau, what do we see?
A concrete block.
Disaster is an understatement. I'm absolutely livid. Why on earth we were never told that this was the case before we booked flights over, I can only imagine is because they thought we might see through it after visiting. But there's no seeing through it. I could have cried there and then. 
So, into the countryside we drove - searching and praying to stumble upon something beautiful and special. We didn't really find anything, apart from an incredible sunset. And a burger king, where I ate a fillet of fish burger faster than they cooked it. Drowning my sorrows in grease and fat seemed like a fantastic idea.
We got home at 11pm and literally got into bed before I could let my eyes cry. What a waste of a Sunday and a whole load of money. 
And thank you to the hundreds of you who have already messaged me with other gorgeous Provence locations. Really needed when I'm in a little pit of wedding despair currently.
Learn from my lesson - ask any venue you're going to view if there are any hidden surprises in store for you. And don't allow them to giggle in your face after they find is amusing that they 'forgot' to mention it. 
The photo on the homepage for this post is a gorgeous place, Chateua de Tourreau that we did happen to drive past and is just perfection. But I don't think they're available on my dates. I'll report back in the next wedding diaries.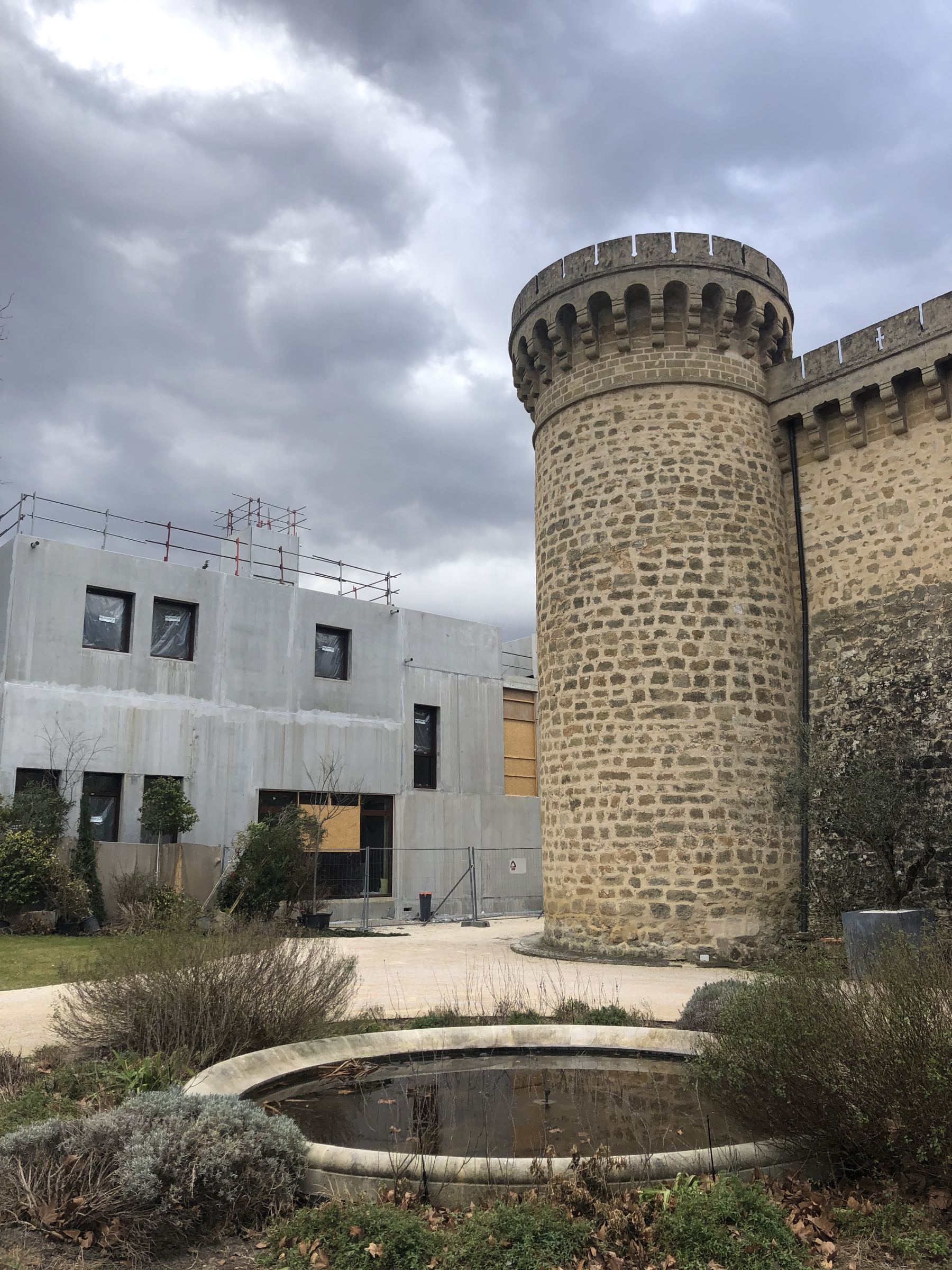 Sign up here for a weekly catch up of everything Inthefrow