18.11.2021
My Festive
Bvlgari Wishlist
Back in September when I visited Milan for fashion week, I was lucky enough to be the first to shoot and style some of the new season Bvlgari accessories. From new bag shapes, to wow sunglasses and even some as yet unreleased pieces, that blew all of us away when I got permission to share them in my Milan vlog. 
For my presentation day look I chose both these amazing hexagonal sunglasses with the 70's style smoked out lense, as well as this new Serpenti Crossbody bag with its sunburst quilting and I hope you'll agree that front and centre of the Piazza del Duomo was the only way to do them justice. 
Knowing how many people commented on the new styles and wanted to know when they'd be seeing more of them, I thought the blog was the perfect place to share more of what's new. 
So here are the pieces I'd add to my Bvlgari wishlist this season if I was forced to narrow down my new in favourites for a special festive treat. 
This blog post & shop widgets use affiliate links. 
Affiliate text links are marked (ad). 
The bag & sunglasses featured in these images were a kind PR loan.
Read the disclaimer about affiliate links & PR products/gifting here. 
Mini Accessories 
One of the sneak peeks in my fashion month vlogs that everyone seemed to fall in love with, were the absolutely gorgeous new season mini accessories. Miniature pieces that any Bvlgari collector and lover will be jumping to add to their collection this festive season. Beautiful tiny versions of the best selling Cabachon bags in sweet treat colours like sherbert orange, sunshine yellow and sweet cream, the best selling Serpenti Forever crossbody style transformed into mini bags complete with intricate chain detailing and chic interpretations of the Serpenti line as must have everyday wallets, perfect for under the tree this Christmas.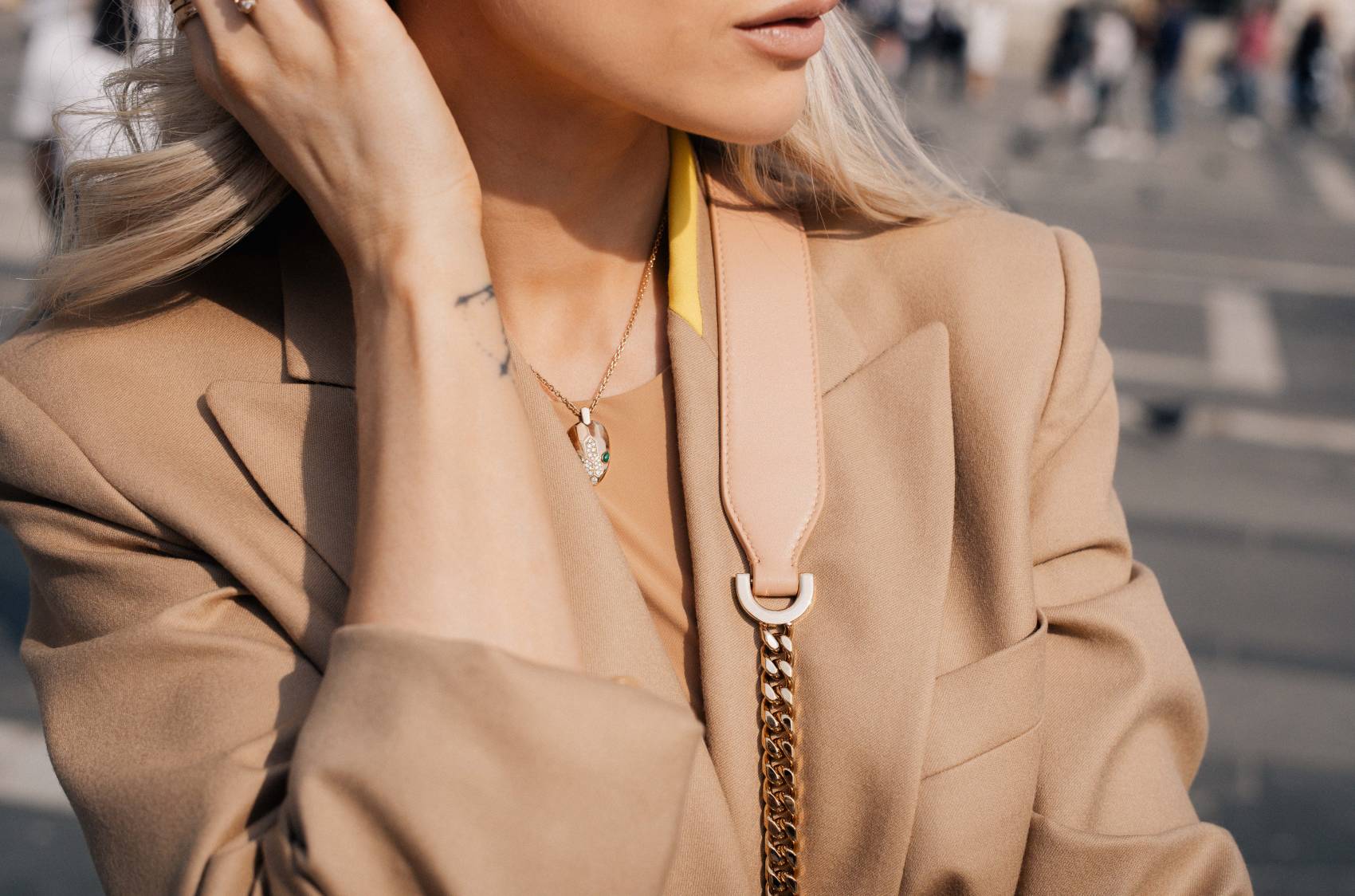 Wow Sunglasses 
Easily the most comments I've had on any sunglasses I've shown were the smoked lense beauties I styled in these images but until they release at the end of the year, there are some other SS22 styles that, no pun intended, really caught my eye. Firstly the new season Serpenti style as you'll see below are not just new reimagining of their best selling styles like the Viper sunglasses with iconic jewels along the arms in a statement 'S' shaping but there's stand alone designs that I just know will be sought after icons. The Serpenti True Colour sunglasses are most definitely one of those icons with unique side lenses adding more sun protection and colour pops along the arms.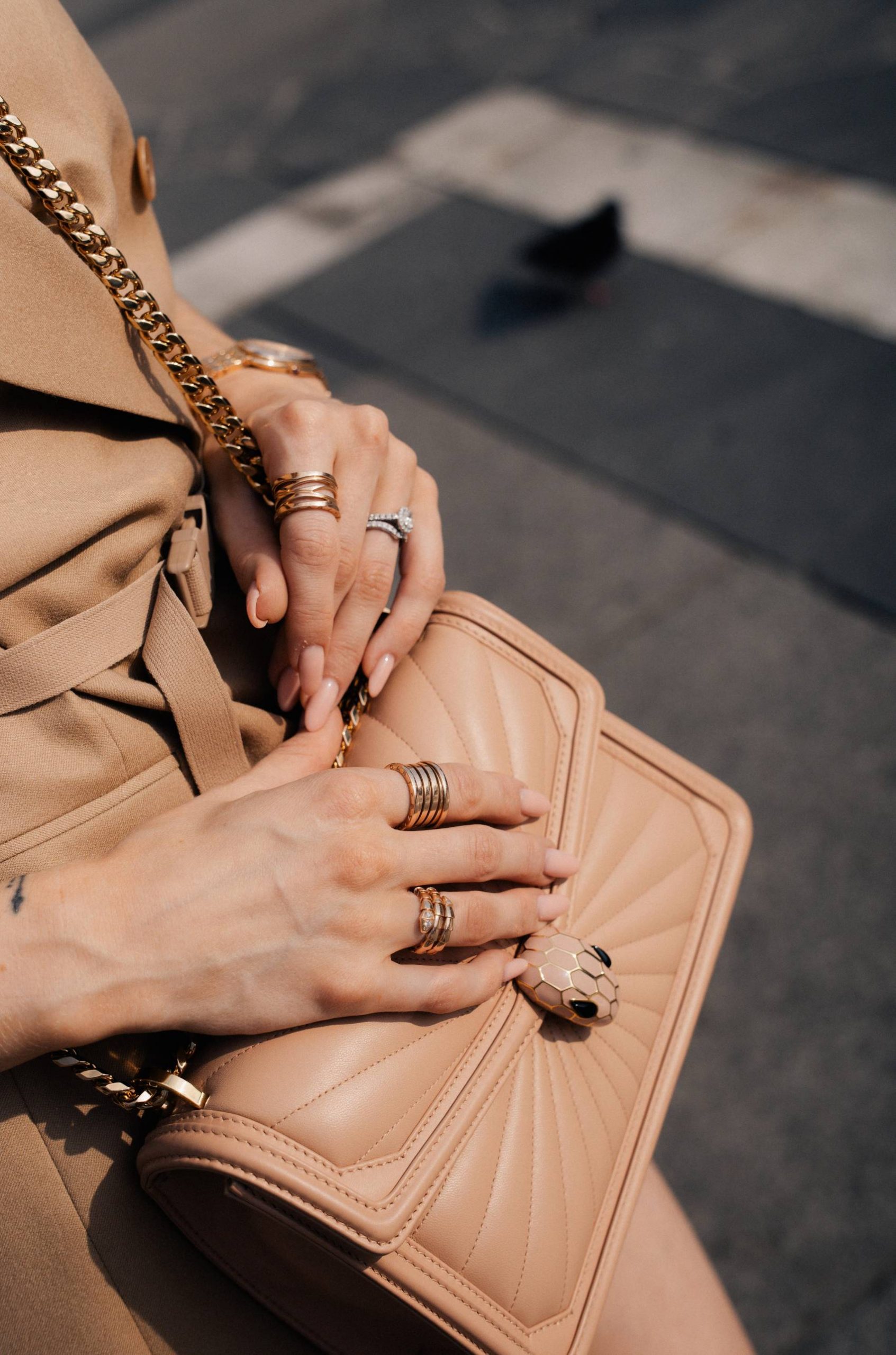 Statement Serpenti 
And you guessed it, we can't not talk new season Bvlgari without diving into what the ever loved and ever lusted after Serpenti crossbodys look like for the new season. The answer? Some of the most statement designs you've ever seen from the brand. From sunburst quilting that feels perfectly designed for transition into SS22, sunburst perforations allowing for a level of depth and detail not seen before in the designs and the already sought after jewellery box shape that even hides a secret compartment below - shhhh! As if I wasn't already thrilled to be a friend of the brand seeing the development and luxury styling of what's to come, feels even more special.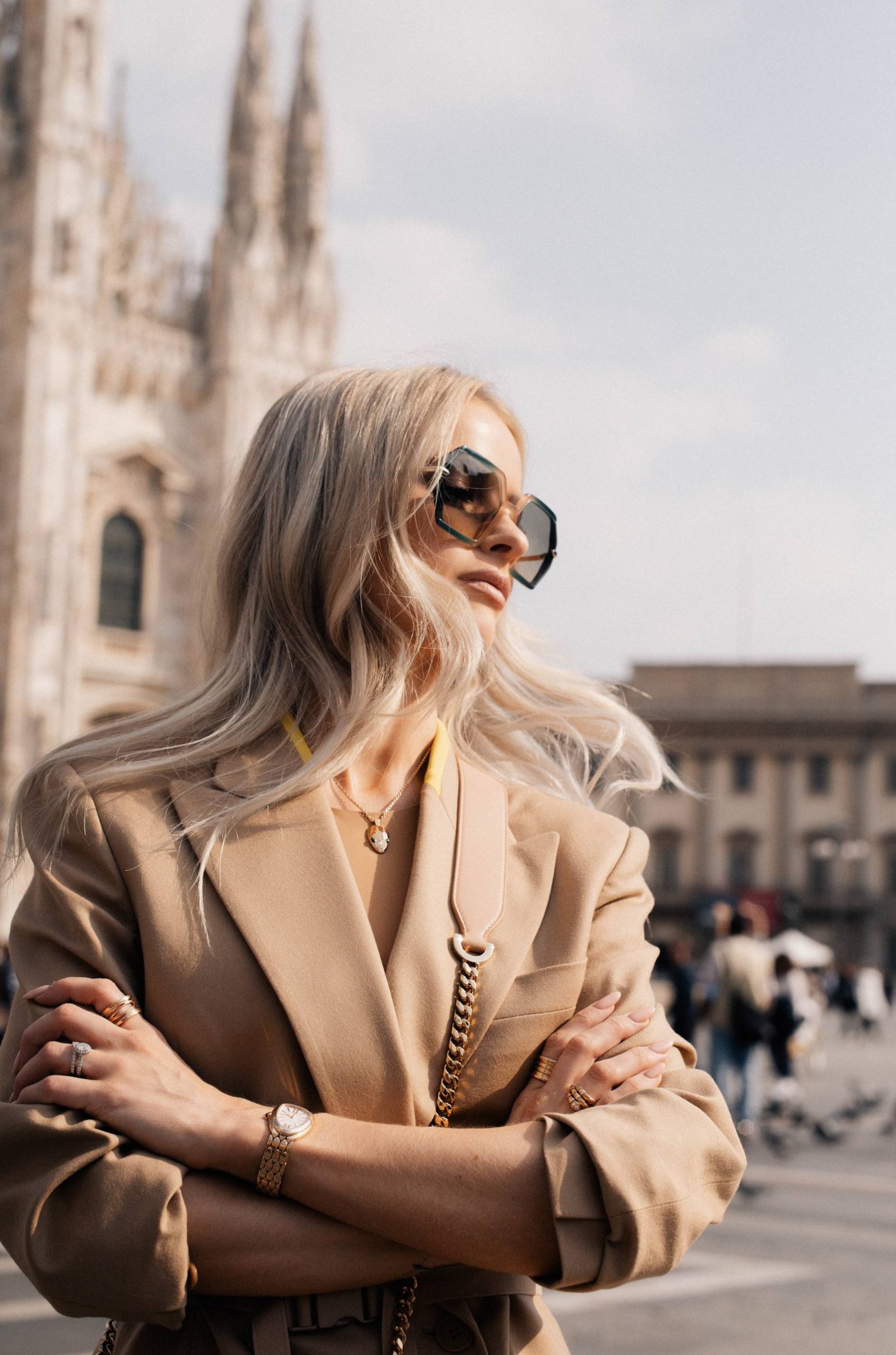 For full transparency I am a proud Bvlgari Ambassador
but this content is not part of my commercial commitments. 
Sign up here for a weekly catch up of everything Inthefrow