29.09.2021
The Best Occasion
Dresses
With the way of the world this last 18 months or so, it seems like wedding season is later than ever this year because of all the wonderful celebrations that have been rescheduled. If your diary looks anything like mine then it seems like wedding season is going to blur into the festive season this year and I for one am thoroughly excited about it. 
The only thing I'm not excited about however, is my lack of appropriate occasion wear as I ditch my beloved loungewear and sliders for heels and wedding party dresses. 
Although no one wants to be talking about the dreaded festive season before we've welcomed trick or treaters to the door and attended bonfire night delights with friends, perhaps we can kill two birds with one stone (for want of a better term!) and plan a wedding party dress that will look incredible at a festive get together too. 
So here are 25 of the most beautiful occasion dresses I've found recently that have caught my eye and caused me to swoon over their sparkles, textures and affordability too! 
This blog post & shop widgets use affiliate links. 
Affiliate text links are marked (ad). 
The outfit featured in these images was a kind PR loan. 
Read the disclaimer about affiliate links & PR products/gifting here. 
Maxi Dresses
There's no other style of dress that leaves me feeling more glamorous and more occasion ready than a maxi dress that grazes the floor as you enter a room. There's something about finding a beautiful floor length style that not only feels right for the most special of occasions but also has you festive party ready at the drop of any hat after a year of no in person parties. Opt for jewel tones to really feel evening ready but also accessorise brighter palettes with rich, warm, gold accessories to dress them up. 
Midi Dresses
However if you've got the perfect pair of heels you just know you've been dying to show off since they appeared from that hopeful lockdown shopping binge, then maybe a midi style is the only way to go. Midi feels demure enough for the most formal of celebrations and dress codes but leaves room to accessorise with the most wow of heels and even a little sparkle around the waist, should the occasion call for it. The statement sleeve is still very much in this festive season so if midi length doesn't naturally call to your style then mix it up with puff or rouched sleeves.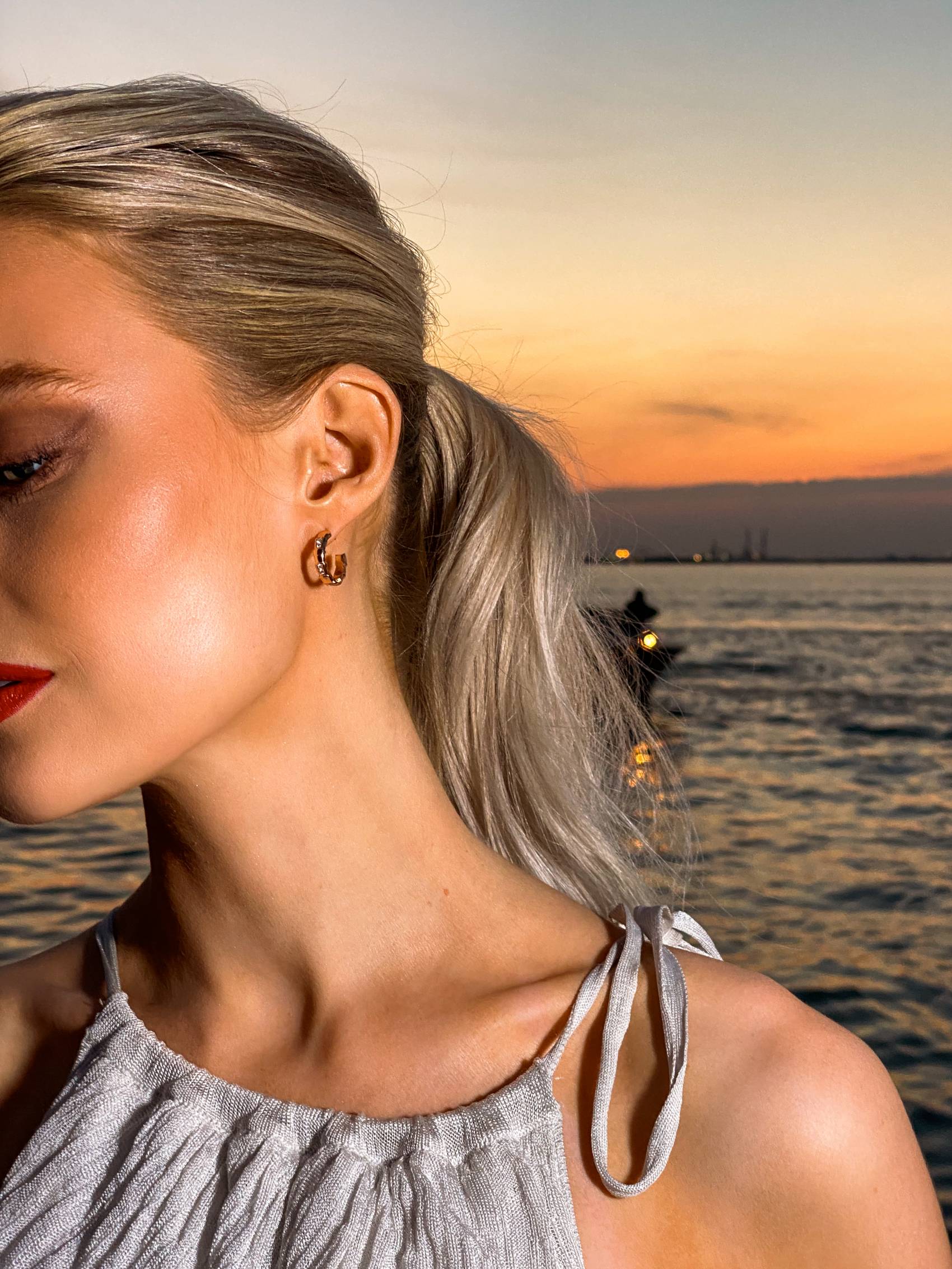 Fitted Dresses
In amongst the party dresses, wedding guest dresses and the pull of finding the right occasion wear, sometimes a classic fitted style is the most versatile and longed for cut in any closet. A beautifully fitted dress can last a lifetime, especially if you find that piece that feels like a true style investment that feels like your 'go to' look. Opt for chic, classic and not too bold in colour to ensure  longevity and a base that lends itself to multiple occasions, accessories and even tailoring the length in the years to come.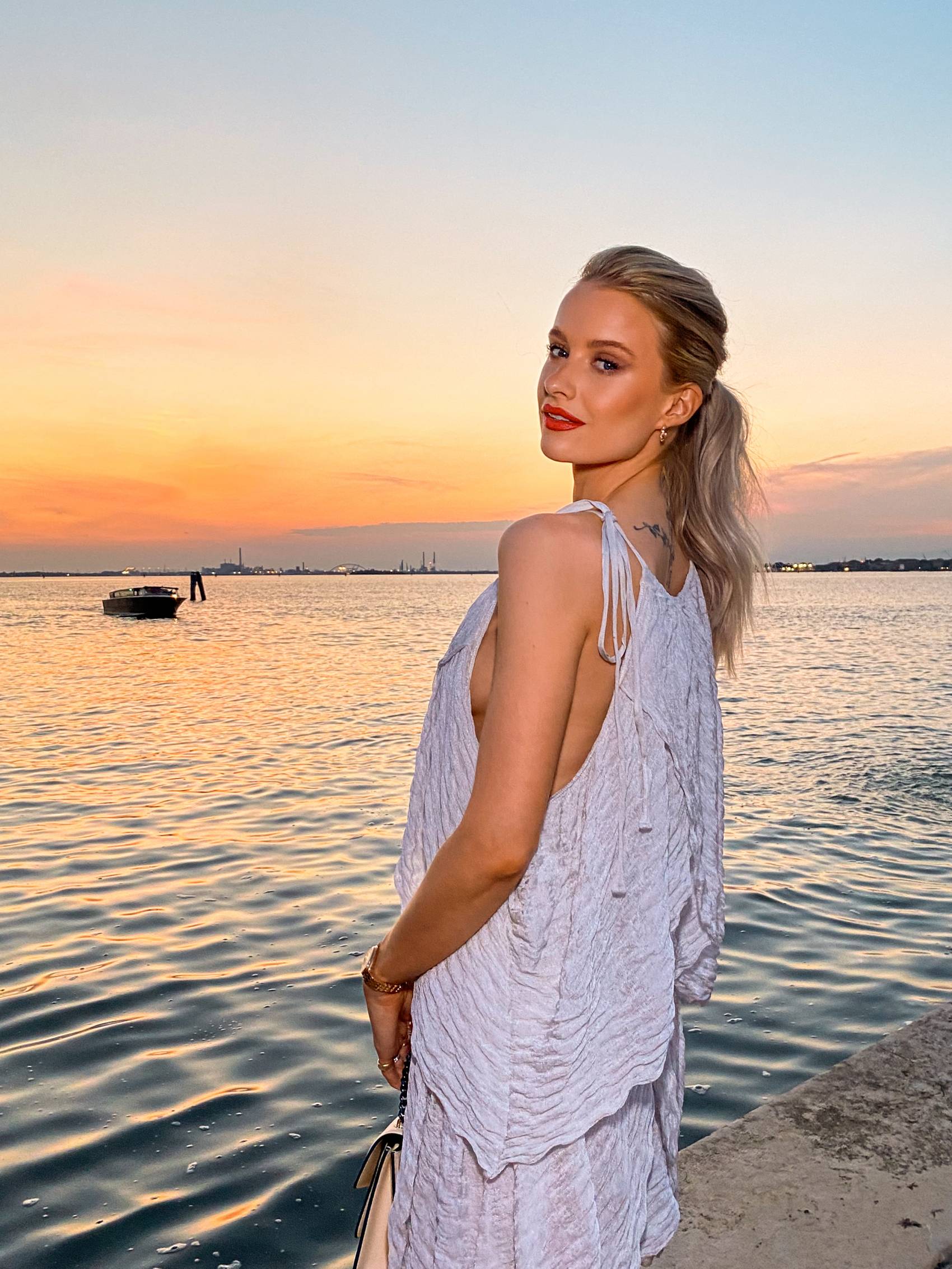 Sequin Dresses
Now if there's ever an excuse to wear sequins it's got to be one of these two memorable occasions and thankfully one perfect piece can cover both bases. Finding the perfect sequin piece to style for both an evening wedding party and a festive celebration will not only have you covered for this year but for many more glitzy and special occasions to come too. Sequins can be as bold as you like or as chic as you like, choose a colour palette that works for you and that compliments your favourite most worn accessories.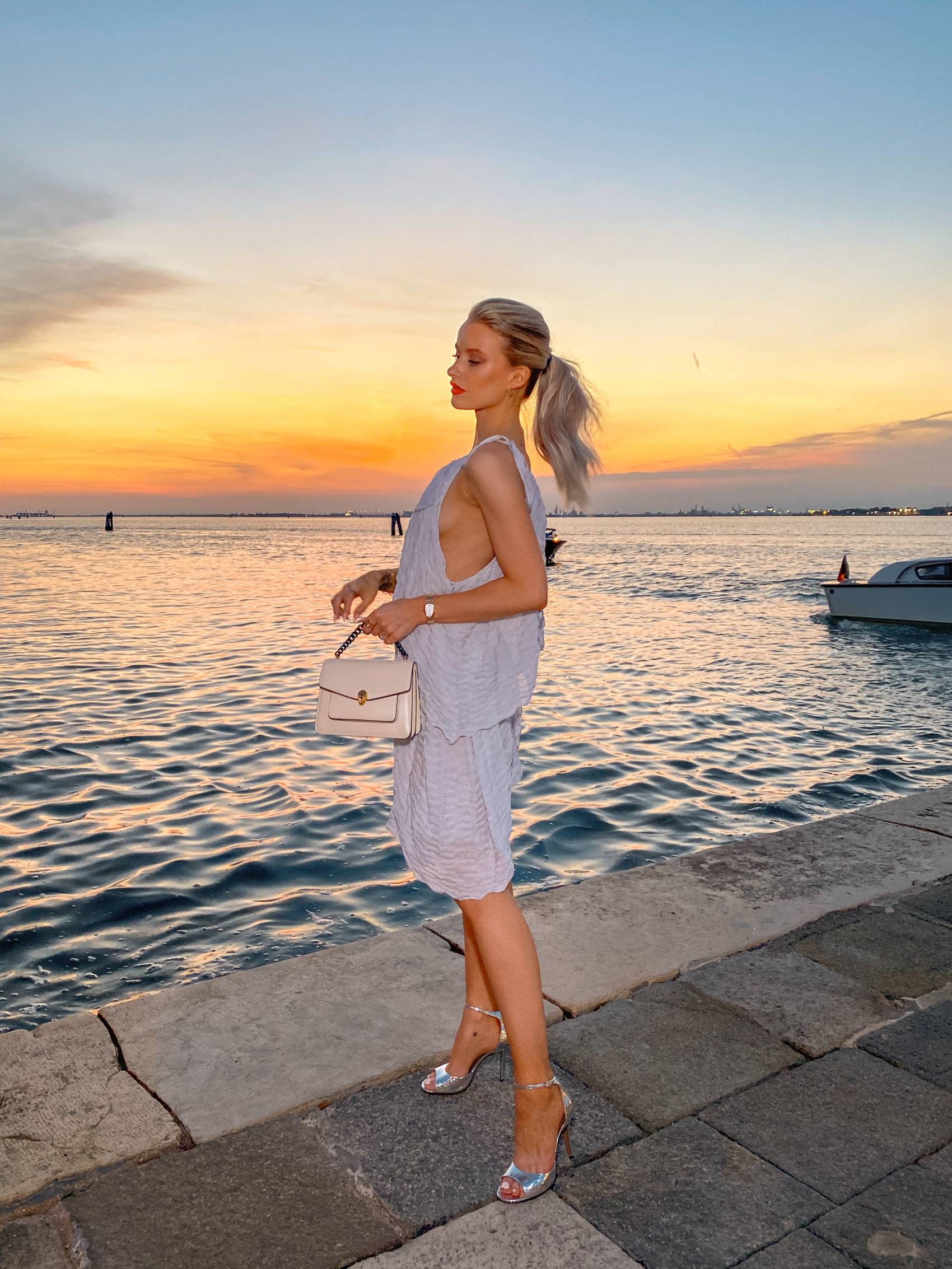 Formal Dresses
Does the dress code hint towards a more black tie event with the later season as opposed to something more floral and bright? Perhaps a beautifully chic little black number would be the ideal pick for a more formal affair, especially if the venue calls for a luxe take on occasion wear. Think tuxedo style lapels, sumptuous satins and in the right setting full blown glamour if your invite declares it perhaps even in seasonally appropriate velvet. After all, a year of no parties feels like glamour is on the cards.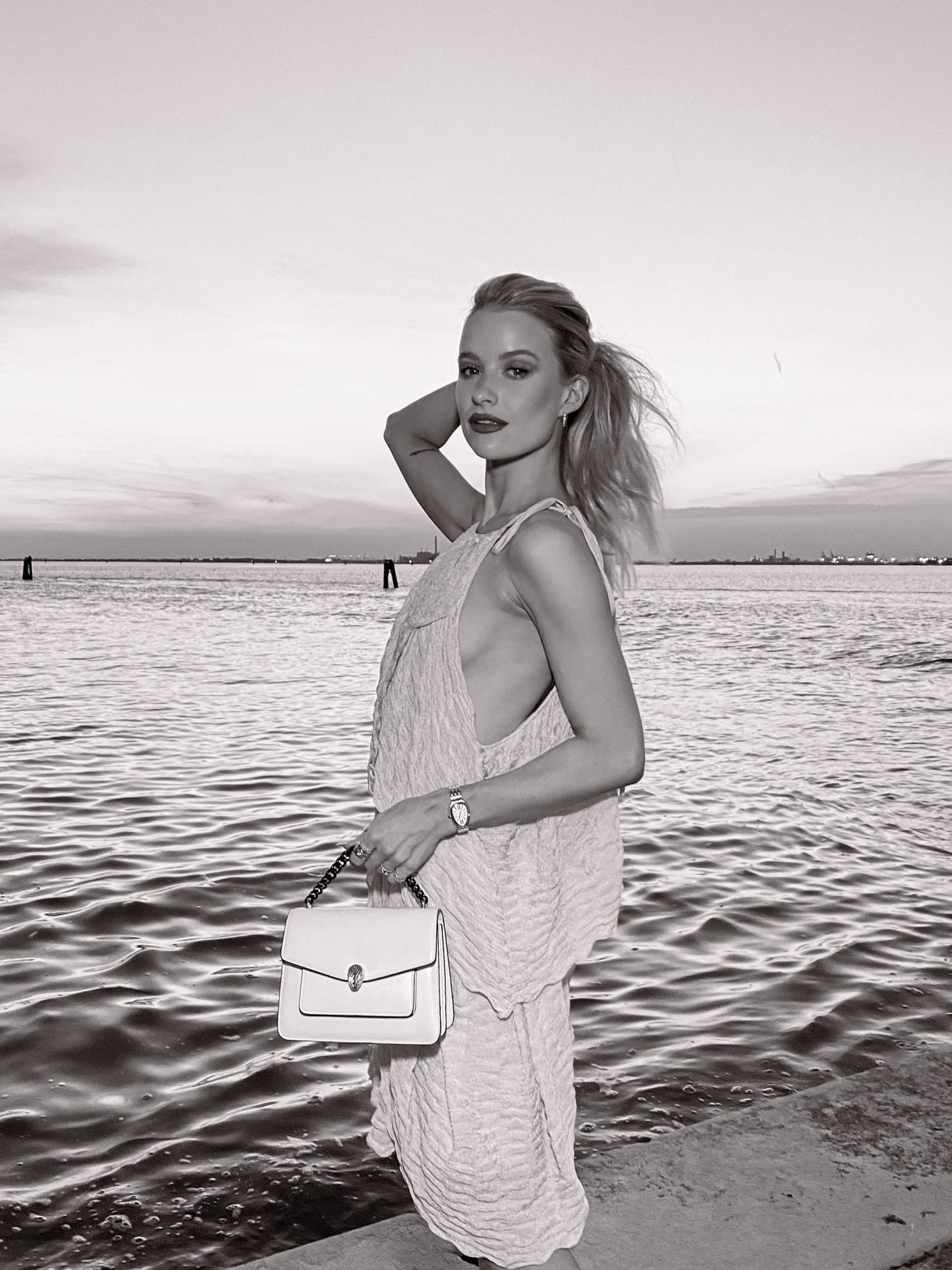 Images shot in Venice on a trip to the Venice Film Festival with the Armani Beauty team. Dressed in new season Emporio Armani. 
Sign up here for a weekly catch up of everything Inthefrow