27.09.2021
How I Protect
My Hair
If you've been following me for any amount of time you'll know that I get a lot of questions about how I look after my hair. From Pink to Purple to Platinum - it's been a rollercoaster of colour and also as you can probably guess, a battle to keep my colour choices looking and feeling great. 
It's without doubt the most asked about topic in my DMs (I know I know we've all heard that before haha) but I seriously get so many questions about my hair colour, my hair type, how I keep it from breaking, how I style it, what products I use, how often I colour it and so much more. And although I do love my hair, I also know it's not necessarily because anyone wants their hair to look like mine, it's because we all know how hard it is to look after any colour treated hair, so when we find something that works we need to share the love. 
There are a few regular steps I take to keep my colour treated hair protected in my routine - from the products I religiously use, the damaging habits I stopped a few years ago and the tools I use to style my hair. There's so much you can do to help keep your hair in its best condition, so I hope you can find something helpful in my routine that can work just as well in yours too! 
This blog post & shop widgets use affiliate links. 
Affiliate text links are marked (ad). 
The jewellery featured in these images is from my own collection.
Read the disclaimer about affiliate links & PR products/gifting here.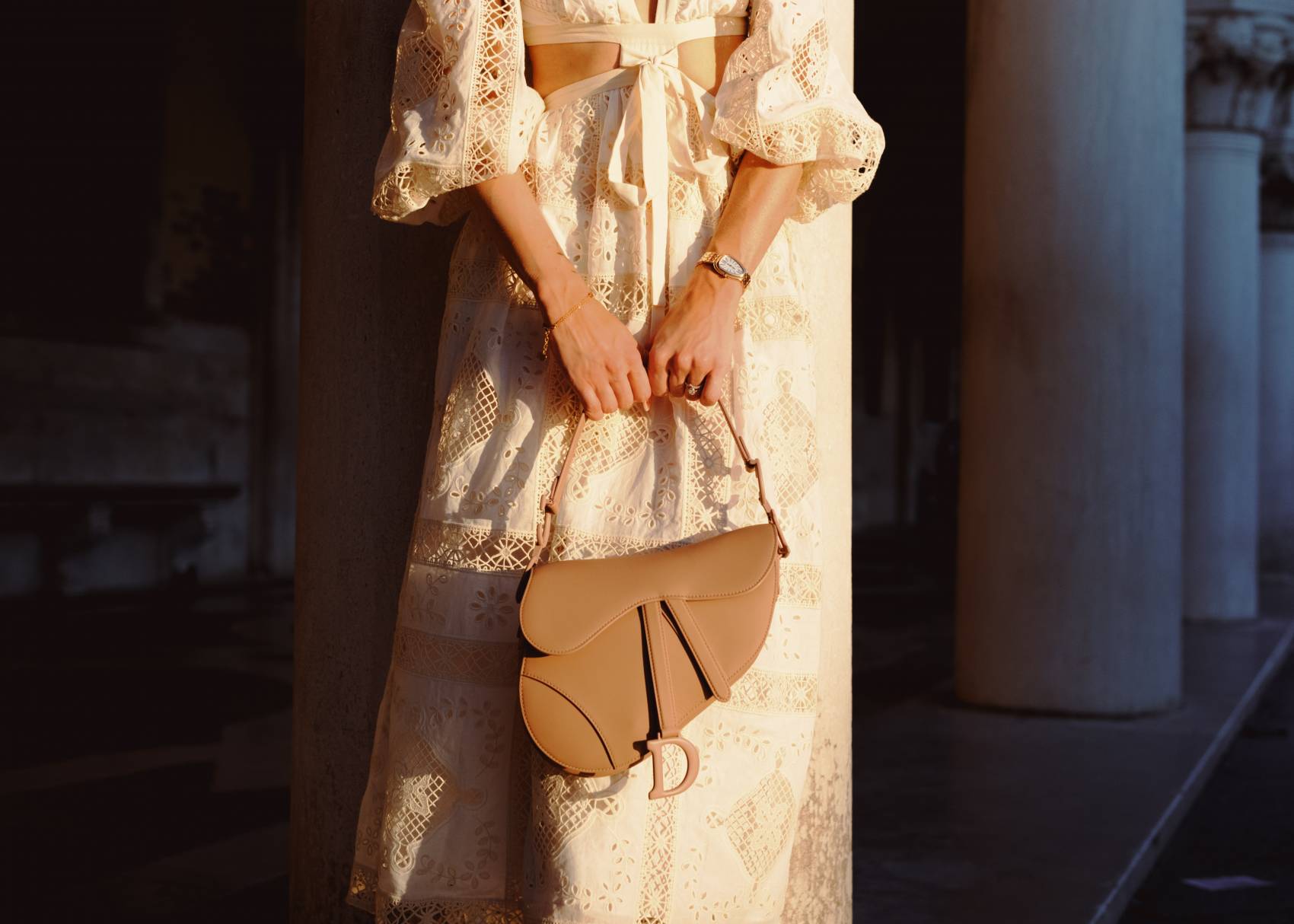 Stop The Bad Habits 
The truth of the matter is, when you look over your hair routine it's often quite easy to spot the bad habits we've formed that most definitely don't give our hair a chance. As someone with naturally dry hair, colour treated hair and who likes to style my hair often, being aware of the bad habits I was using to cut down the time spent looking after my hair was the first step to being kinder to my mane. There are a few things I've kicked to the kerb over the years to allow my hair to shine (both literally and figuratively) and these are just a handful of them: 
- Brushing Wet Hair: Now I will preface this one with the fact that sometimes I have to brush my wet hair. It's not something I've been able to stop altogether (primarily because my dry hair means I do get tangles) but I've become aware of the damage that brushing wet hair can cause and so now I do things a little differently. If I have a tangle I need to brush through I opt for a wide tooth comb to combat any knots in my lengths or I opt for a wet brush that's specifically designed to be kinder to hair due to the bristle placement on the head. The simple way to ensure you care for your wet hair far more is to know that when your hair is wet the core swells and brushing your hair when wet can cause your hair to break far easier than when it's dry. And in a full circle moment the damage you can cause when brushing wet hair will in the long run cause your hair to tangle far easier so if you can avoid it, try to!
 
- Overusing Styling Products: Your scalp is an often overlooked but very important part of your haircare routine. Overusing product not only causes build up on the scalp but can cause your roots to become heavy, product laden and can even damage your hair. Less is more when it comes to the products you use in your hairstyle because as with most beauty/care products it's far easier to add than to take away. Overusing styling products for example can not only cause build up on your scalp but can actually increase the production of your natural oils as your follicles fight the product. This can also ironically cause you to use even more product overtime as your poor hair struggles to accommodate the products it would usually accept and of course your scalp can easily become dry, irritated and itchy.  
 
- Using Harsh Hair Ties: I love a good bun and quite often during the day you'll find my hair scraped up onto the top of my head and secured with a silk hair scrunchie. I used to use rubber or plastic options but I started to find that they were just too harsh on my hair line. As someone with light coloured hair and hair that already can be brittle, throwing my hair on my head with anything but a silk scrunchie now is out of the question. It may sound a little picky but the softer touch of silk on my hair as opposed. to the pull of a rubber hair band/tie has really stopped those kinked, out of control styles as well as keeping frizz to a minimum. All about the long term hair kindness.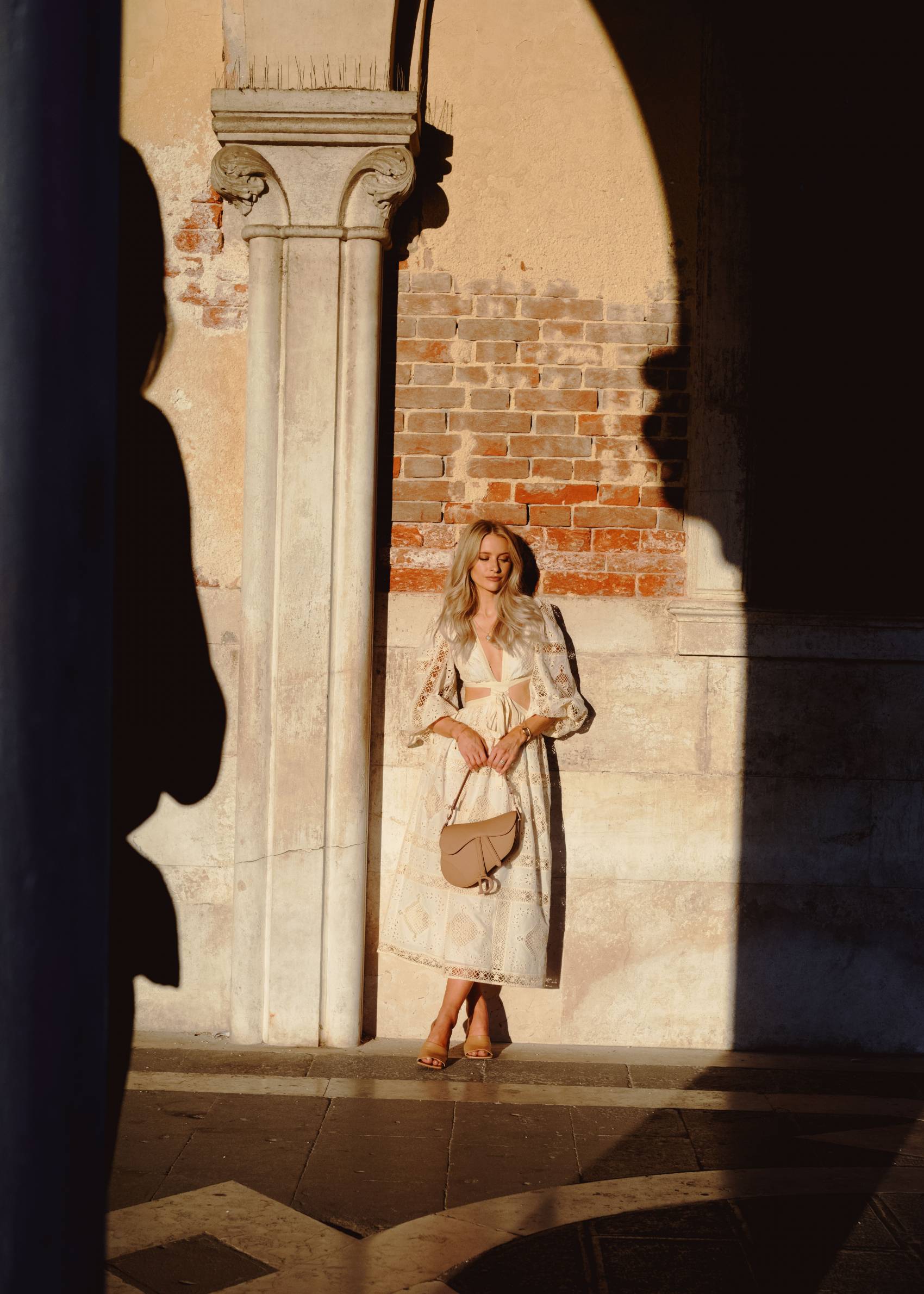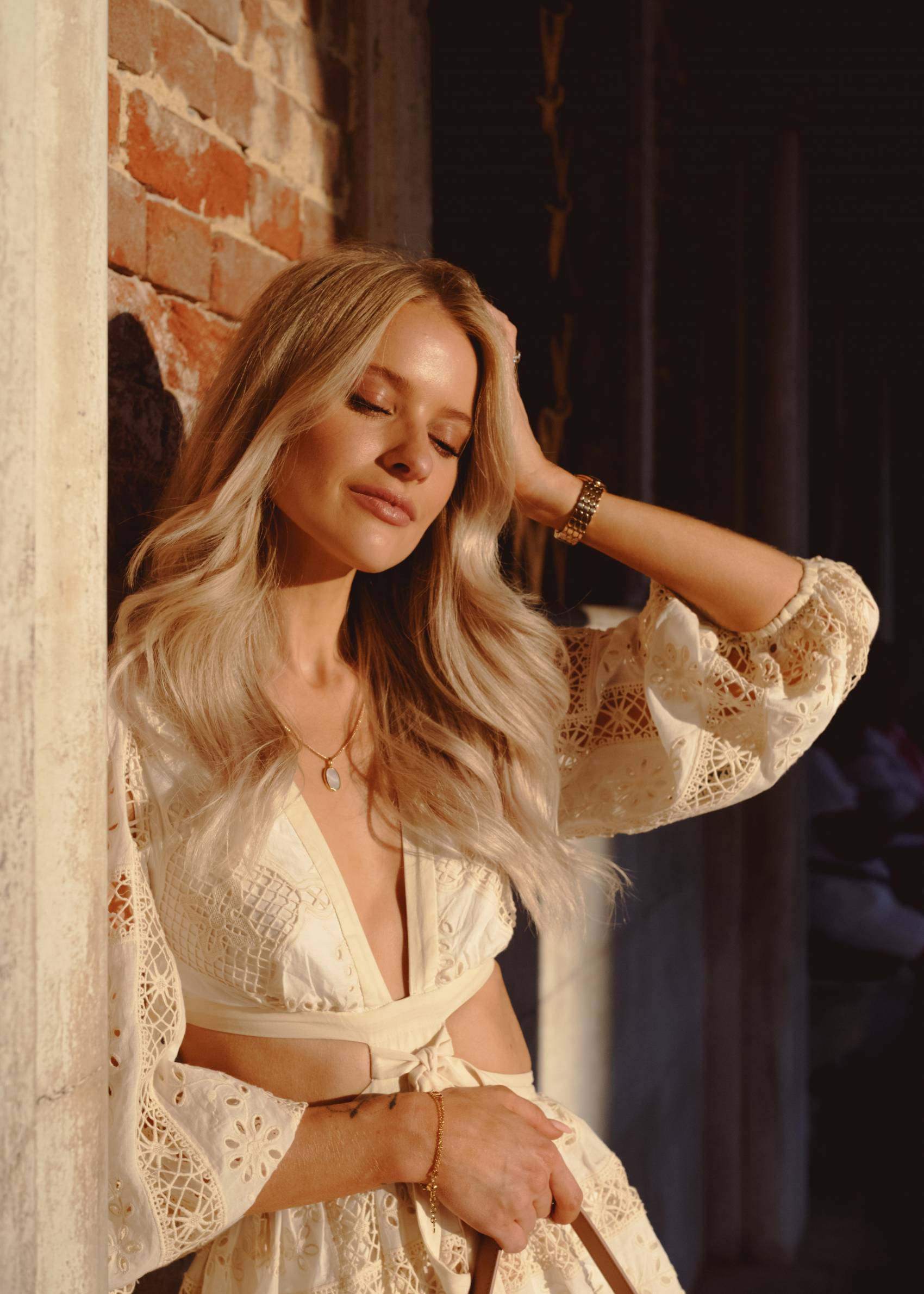 Use Less Heat When Styling 
For full transparency here I am of course a very proud Dyson Hair ambassador but I cannot recommend their range of hair styling tools enough. The difference their innovative technology has made not only to the speed of my routine but to the way in which I can look after my hair, is second to none. Between the Dyson Supersonic, Airwrap and Corrale there's a full line up of incredible hair styling tools that I can create with whilst also knowing that they are kind to my colour treated hair.
When it comes to hair drying and styling, the less heat you can stand to use on your hair then the better. Your hair is made up of the cortex (the core) and the cuticle (the external). The cuticle is were you will find the most visible damage from ver use of heat and can leave your hair looking and feeling frazzled when you apply too much heat for extended periods of time. The hair cuticle consists of hair cells that lie flat and in simple terms the flatter the cells, the shinier and healthier your hair will be. allowing light to reflect evenly. The Supersonic, Airwrap and Corrale all allow for beautiful hair styling with the added bonus of less direct heat that can damage and breakdown the hair cuticle. The trio all carefully and repeatedly measure their temperature to ensure no overheating, allow for quick drying/styling times and carefully manage the way in which hair is styled (indirect air flow, controlled air flow, flexible plates etc.) to ensure that you never need to repeatedly style the same piece of hair. Fast, efficient and protective!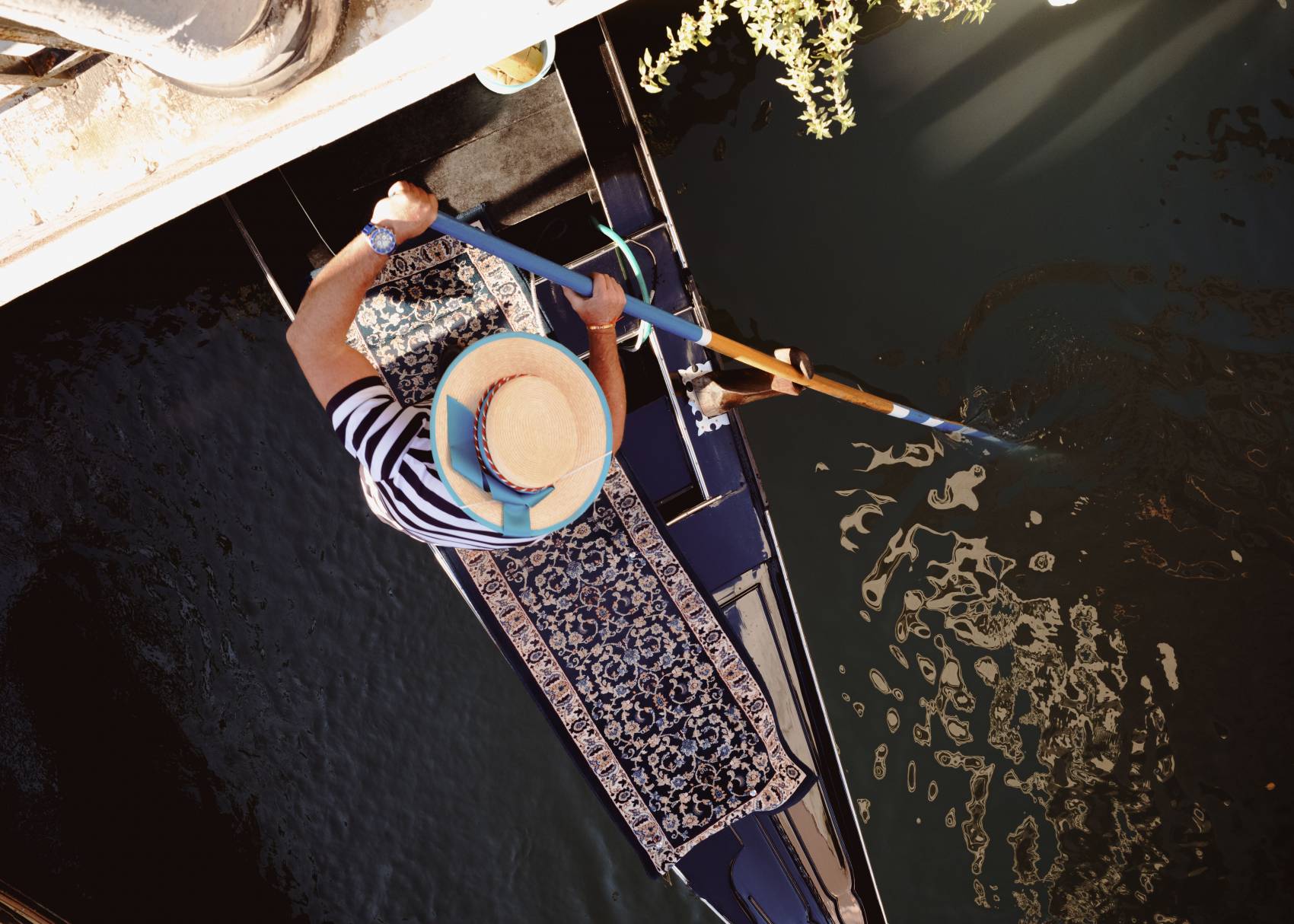 Find The Right Products 
If you have hairdresser you love and trust to keep your hair looking exactly how you love it to, then my advice to you would be to listen to them and take notes on what products they use to give you hair that salon finish you long to recreated. If you have platinum/silver/grey hair too then you know that salon look and colour freshness can quickly disappear even from the first at home wash. The brightness I love when Larry (from Larry King Hair salons) achieves with my hair is why I've been booking in with him for almost 5 years now and just wouldn't trust anyone else with my hair hair health. To put it simply, Larry uses Redken hair products in the salon and so I use Redken hair products at home. They keep my hair feeling conditioned, healthy and most importantly for colour treated hair, they keep your colour looking just as gorgeous as the day you stepped outside the salon. 
Although my hair is bright and I would say platinum it depends on the season as to how warm or cool Larry and Amy take my hair and often in the winter months I opt for warmer tones that feel golden and in the summer months I switch to cooler tones that feel crisp and bright. If my hair is more golden then I swear by the Redken Blondage range to pull brassy tones out of my hair while also keeping my colour truly blonde and if we've opted for cooler tones then I swear by the Redken Graydiant range to keep my hair looking light and to deposit those grey/blue tones that help the light to reflect. And when it comes to keeping my hair soft, manageable and as healthy as it can be then when my hair feels as though it needs some extra love, I use my new favourite from Redken - the Acidic Bonding range. Made specifically for colour treated and damaged hair to intensely condition, help to strengthen broken hair bonds (often stressed and broken by my above bad habits eek!) and to keep hair feeling salon fresh in-between visits. A must have for damaged hair! 
Sign up here for a weekly catch up of everything Inthefrow