10.03.2021
My Top 10
Fragrances
Unless I take a second to spritz a little fragrance before I leave the house, I admittedly don't feel fully ready to face the day. There's something about that touch of scent before you walk out the door (or into the home office over the last year or so!) that finds me feeling put together and fully dressed. 
Our favourite fragrances are ones that do so much for us. We liken them to our most cherished memories, they evoke years gone by, they signal new beginnings or they simply bring us joy. 
That scent that makes you feel powerful and eager to succeed, the fragrance that allows you to take a deep breath and relax your shoulders, the perfume that makes you feel your sexiest and most confident - we all adore different scents for different reasons, occasions and milestones. 
If I really had to choose though and I couldn't choose more than 10, here's what fragrances really stand out as my top 10 fragrances ever!
This blog post & shop widgets use affiliate links. 
Affiliate text links are marked (ad). 
The dress featured in this imagery was a PR loan.
Huge thank you to Sally Bean for allowing me to shoot this gown.
Read the disclaimer about affiliate links & PR products/gifting here. 
Rouge Malachite
Armani Privé
You've likely seen me share this fragrance one too many times on my channels but I absolutely adore it and class it as a favourite of mine for special occasions. It's the scent I reach for when I'm dolled up, ready for a date night or a night out with the girls as I feel like it finishes any killer look. You'll find as we go through all of my favourite scents that there's a pattern of florals, intermixed with sweet notes and rounded with deeper notes. This mix of sweeter florals, with a hint of spice and then amber which is a favourite of mine across so many perfumes, creates a unique scent. This Privé releases feels bold without being overpowering and when it's settled onto the skin the florals blend beautifully with the cashmere and amber to feel warm, as opposed to expectedly bright. I'd describe Rouge Malachite as sexy, warm, floral and bold. 
Notes: Pink Peppercorn, Cashmere, Orange Blossom, Tuberose & Amber. 
Flowerbomb
Viktor & Rolf
Quite easily my most worn fragrance on the list and the one that perhaps evokes more memories than most. Flowerbomb was the scent I wore the night I kissed my now husband Alex for the first time and each time I spray it, it feels bright and hopeful. As someone who loves floral scents and also has a penchant for quite a few Flowerbomb reiterations, (dew and midnight being beautiful additions to the range) I must admit the original here is still my go to. It's my everyday spritz because I find Alex associates the notes with me and it gives me that recognisable moment of inhaling its brightness most mornings. It feels floral without being intense and I find the sweeter notes in the scent are the ones that stay with you during the day. Think all the notes of your favourite bouquet mixed together to create a perfume that feels just as special. I'd describe Flowerbomb as fruity, floral, spring like and woody. 
Notes: Bergamot, Rose, Jasmine, Amber & Patchouli.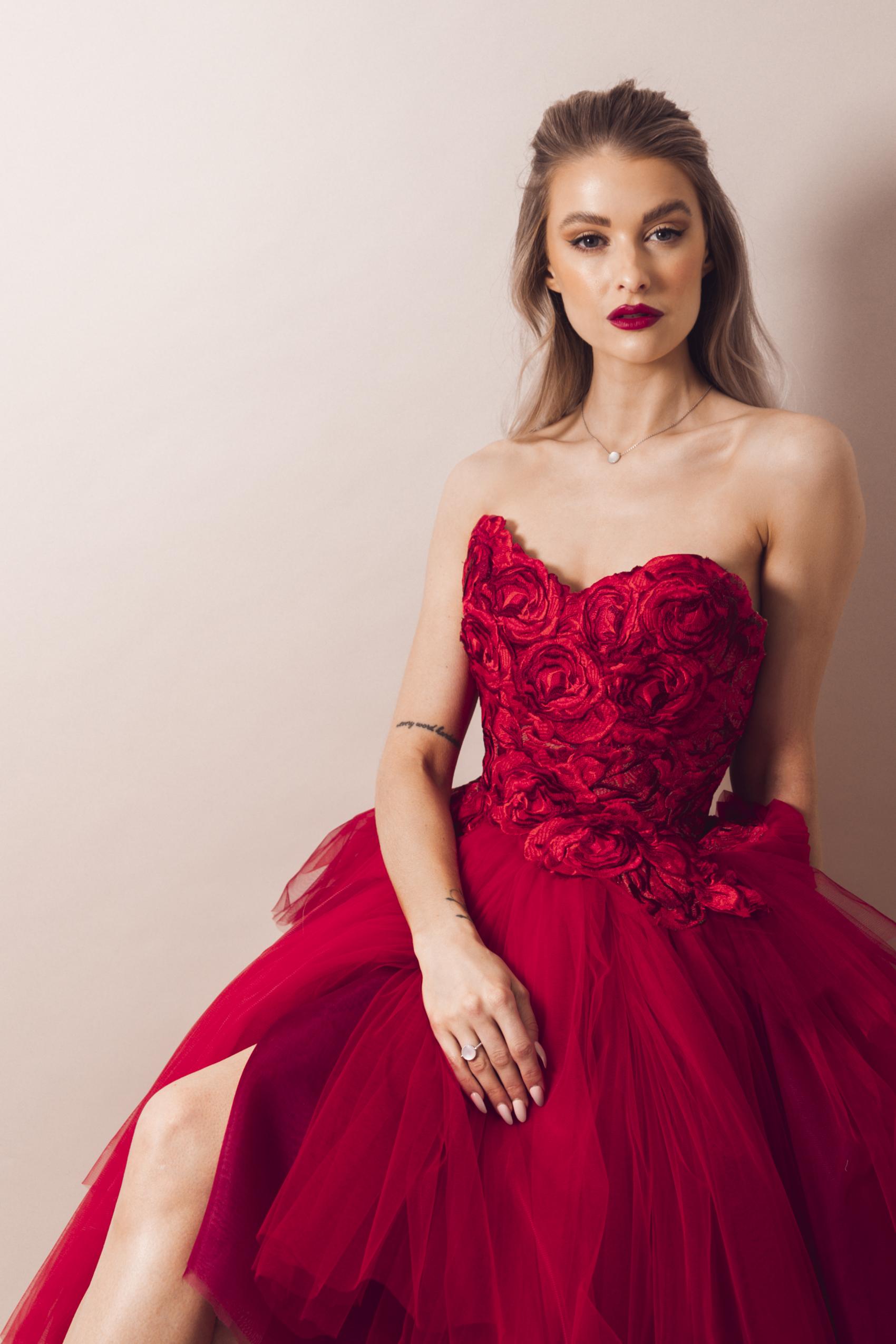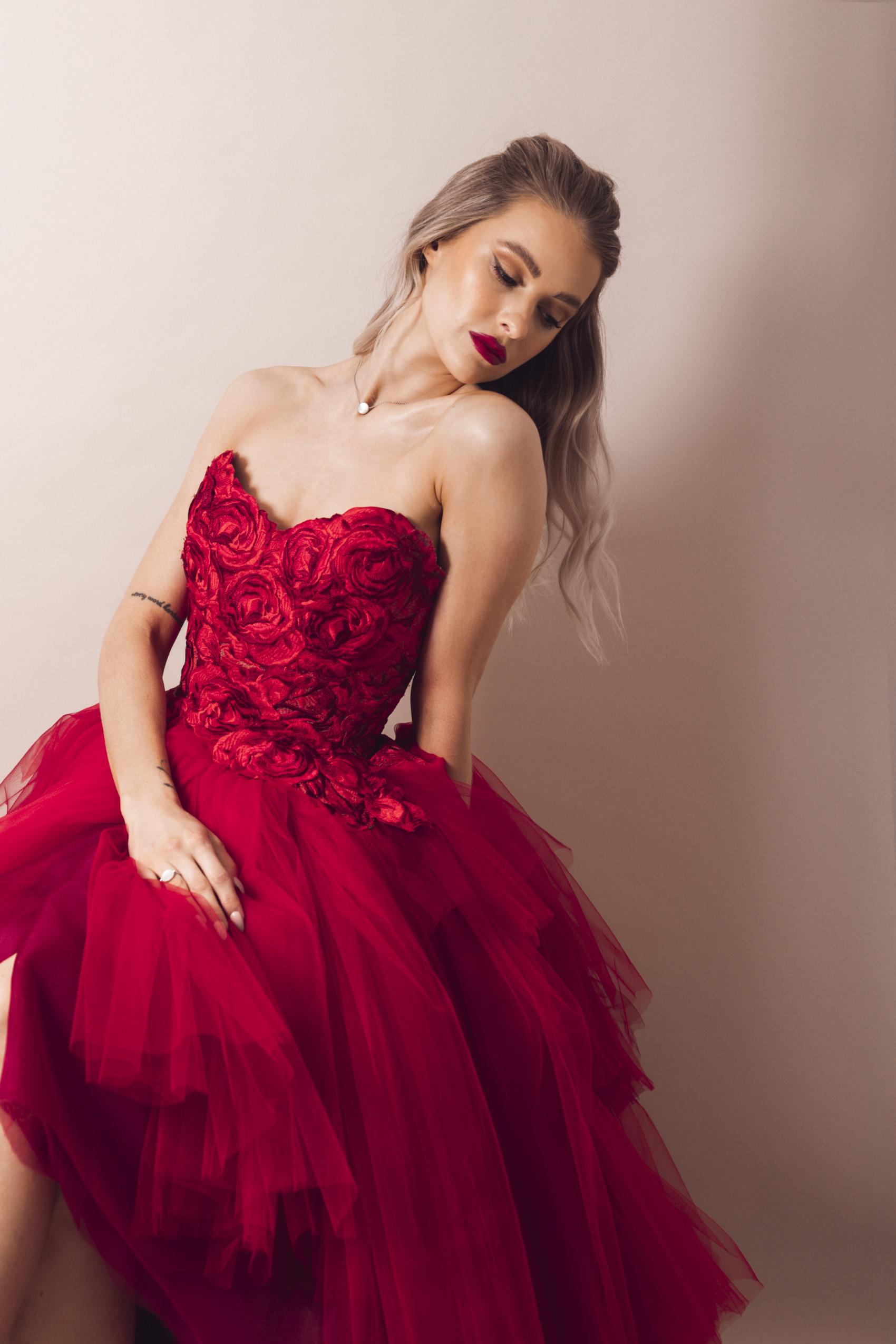 Bitter Peach
Tom Ford
A totally new to me scent in 2020 but sometimes you discover something so different from the perfumes you already have in your collection, that it stands out in the best way. I've been lucky enough to try some stunning Tom Ford fragrances (Black Orchid and Costa Azzura are beautiful examples of scents that didn't quite make my top 10) but Bitter Peach has soared straight into the mix. This is one of those scents that you simply can't truly explain to someone in a way that describes fully every aspect of it. Yes it contains peach, yes it's somewhat bitter but it also has deeper notes that feel dark and sticky along with brighter levels that make it feel like the perfect holiday scent. Something Tom Ford fragrances excel at! I'd describe Bitter Peach as fruity, warm, spicy and a little sweet after it's settled on your skin. 
Notes: Blood Orange, Peach, Rum, Sandalwood & Vanilla. 
Rose Gipsy
Maison Christian Dior
Of course you were going to find my wedding fragrance on this list because if there's one scent that evokes the most beautiful memories for me, it's Rose Gipsy. It's the sunlight streaming through the windows in France at our wedding venue, it's this intertwined with the flowers wrapped around the staircase, it's stepping out onto the veranda and watching our guests mingle together and it's dancing the night away with my new husband. Wedding scents are special for a reason and I save this one for the most special of occasions. Rose Gispy is part of the Maison Christian Dior perfume collection and one that's exclusively sold through Dior. I chose it as my bridal perfume because it felt so perfect when we had already chosen white roses for the basis of my bouquet and our flower features. Rose Gipsy is as equally light and sweet as it is a little spicy, so it felt like a true mix of not only the notes I naturally gravitate towards in a fragrance but of our wedding flowers too. I'd describe Rose Gipsy as fresh, spicy, floral and a little sparkly when you first spray. 
Notes: Rose, Dew Drop & Spice. 
Si Intense
Giorgio Armani
The newest addition to my collection out of all the scents featured here but the one that blew me away instantly the second I spritzed it. I'm a massive fan of the original Giorgio Armani Sí with its notes of blackcurrant, rose and patchouli. It's a really unique scent that feels sensual and at the same time fresh but then came along it's newest counterpart Sí Intense and I'm afraid to say it knocked the original out of the top 10 with gusto. Sí Intense is a beautifully bold rework of the original that has all the notes I love but feels like a more grown up, more adult iteration. You can still smell the rose in the centre of the fragrance but it's enveloped by a dark almost sticky note that really feels like a beautiful evening scent. I tried to describe it over on a weekly vlog recently and kepy coming back to the work viscous which although feels strange at first, totally describes the overall scent for me - it truly envelops you. I'd describe Sí intense as rich, powerful, fruity and bold. 
Notes: Benzoin Resin (balsamic), Blackcurrant Nectar, Rose, Patchouli & Davana (herb).
Voce Viva
Valentino
You'll have seen this fragrance recently over on my Instagram as I was lucky enough to be invited to take part in a Mother's Day campaign, which my Mama was thrilled about. I first got my hands on the new scent from Valentino last year in the most sunning PR package to announce that Lady Gaga herself was the face of the release. Fast forward a few months and it's been a regular in my own collection and one that Alex has often shared his love for too. There's a freshness about this scent that feels bright and perfect for spring and especially as an everyday spritz but there's also another layer that feels a little warm, a touch woody or even earthy, and then it seems to end with a little sweetness. It feels like it plays tricks on you in the best way, with layers that feel fresh every time you spray. I'd describe Voce Viva as feminine, light, earthy and a touch fruity. 
Notes: Bergamot, Ginger, Mandarin, Moss & Vanilla.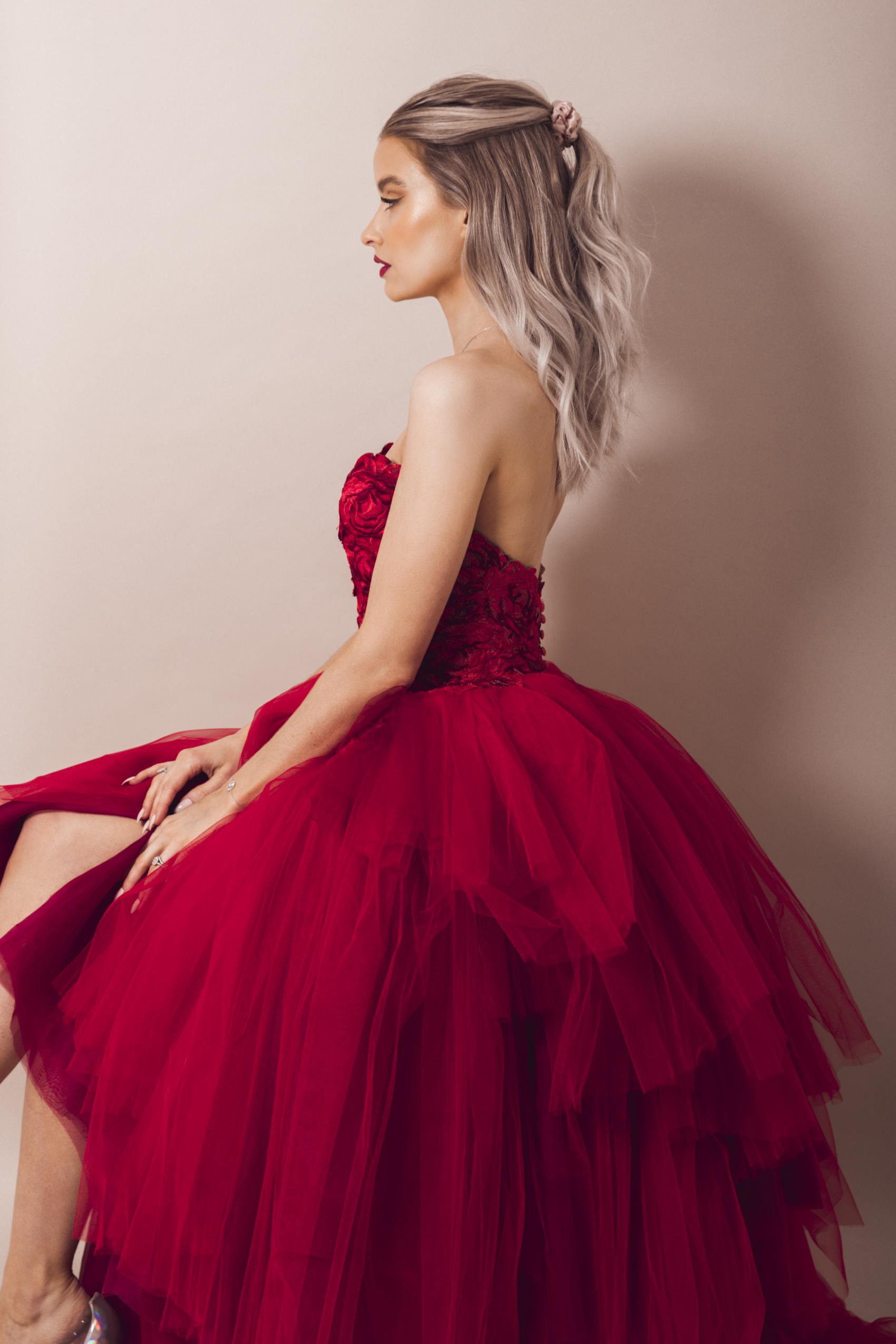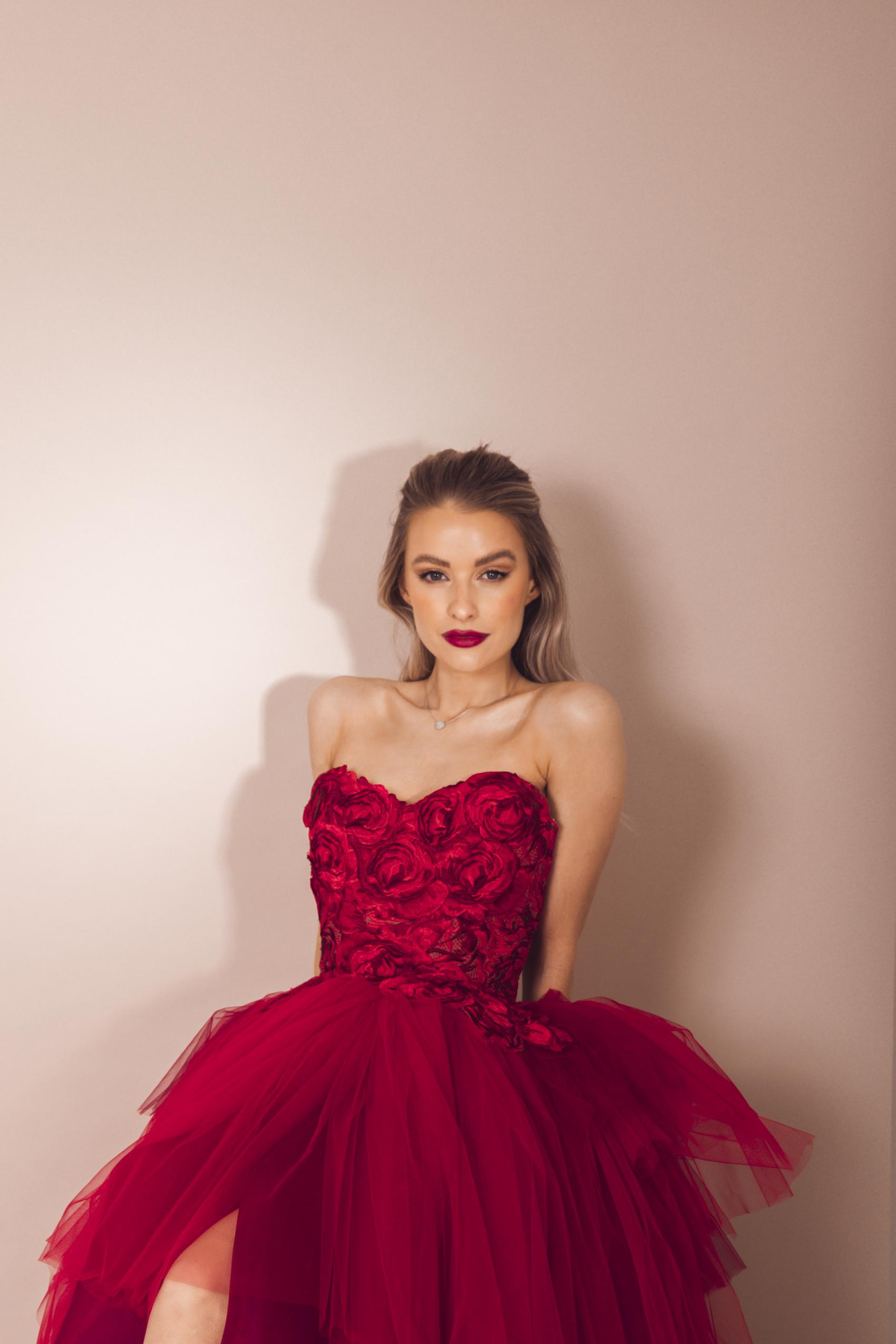 Lazy Sunday Morning
Maison Margiela 
If you and your friends have tried the Maison Margiela Replica fragrances then you'll know that while it's hard to choose a favourite from the range, you also equally know what your favourite is and likely it'll be for reasons personal to you. Replica fragrances do exactly what they say on the bottle and that is they replicate perfect moments in time for you to be able to experience over and over. I've certainly got a number from the range that I love and that evoke beautiful memories (By The Fireplace and Jazz Club included) but Lazy Sunday Morning is surely my most worn. Lazy Sunday Morning is by far the freshest scent in my collection and it stands out as perfectly clean, light and yet cosy all at the same time. It really does replicate the idea of a Sunday Morning in the sheets, lazily considering starting your day as the sunshine seeps through the crack in the curtains. I'd describe Lazy Sunday Morning as calm, fresh, feminine and warm. 
Notes: Lily of the Valley, Pear, Iris, White Musk & Patchouli. 
Louis Vuitton
Coeur Battant
The tenth fragrance in the Louis Vuitton fragrance collection and the one that pulls at my heat strings the most. I discovered the scent in Paris itself and especially over the last 12 months I've found that whenever I choose it from my collection it evokes memories of wandering the streets of Paris with Alex. A nostalgic mix of memories and beautiful fragrance - isn't it incredible what a certain scent can do? Coeur Battant is a floral scent make no mistake about that but when you let the final spritz settle on your skin, you'll find it's more than that and even the floral first bite fades beautifully into sweeter notes. You smell sweet fruits and fresh florals and as the 2 layers mix you even get a little warmth that at times feels almost sugary. I'd describe Coeur Battant as juicy, fresh, feminine and a little woody - a truly beautiful everyday fragrance and one that I wholeheartedly should wear more. 
Notes: Pear, Jasmine, Ylang Ylang, Moss & Patchouli.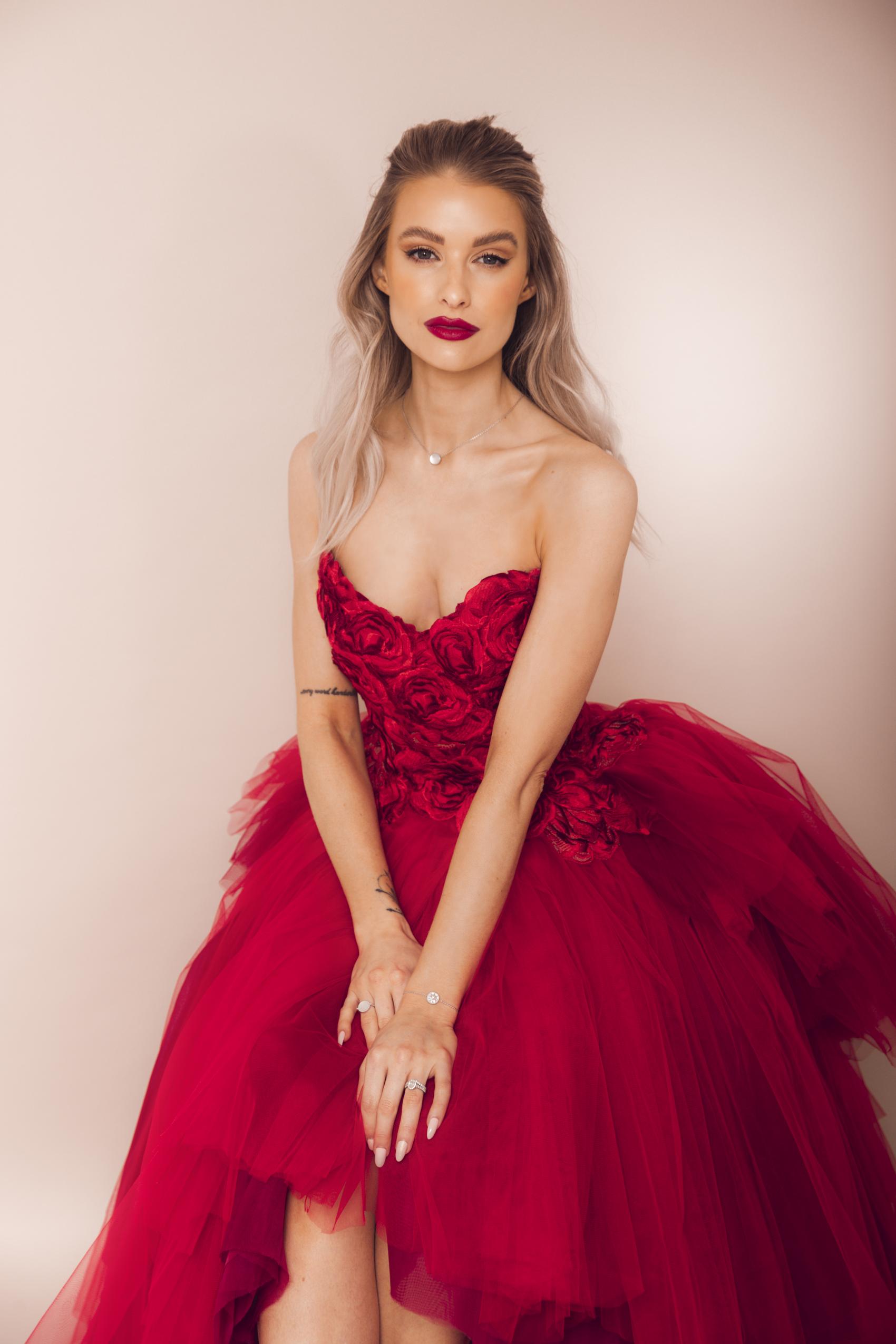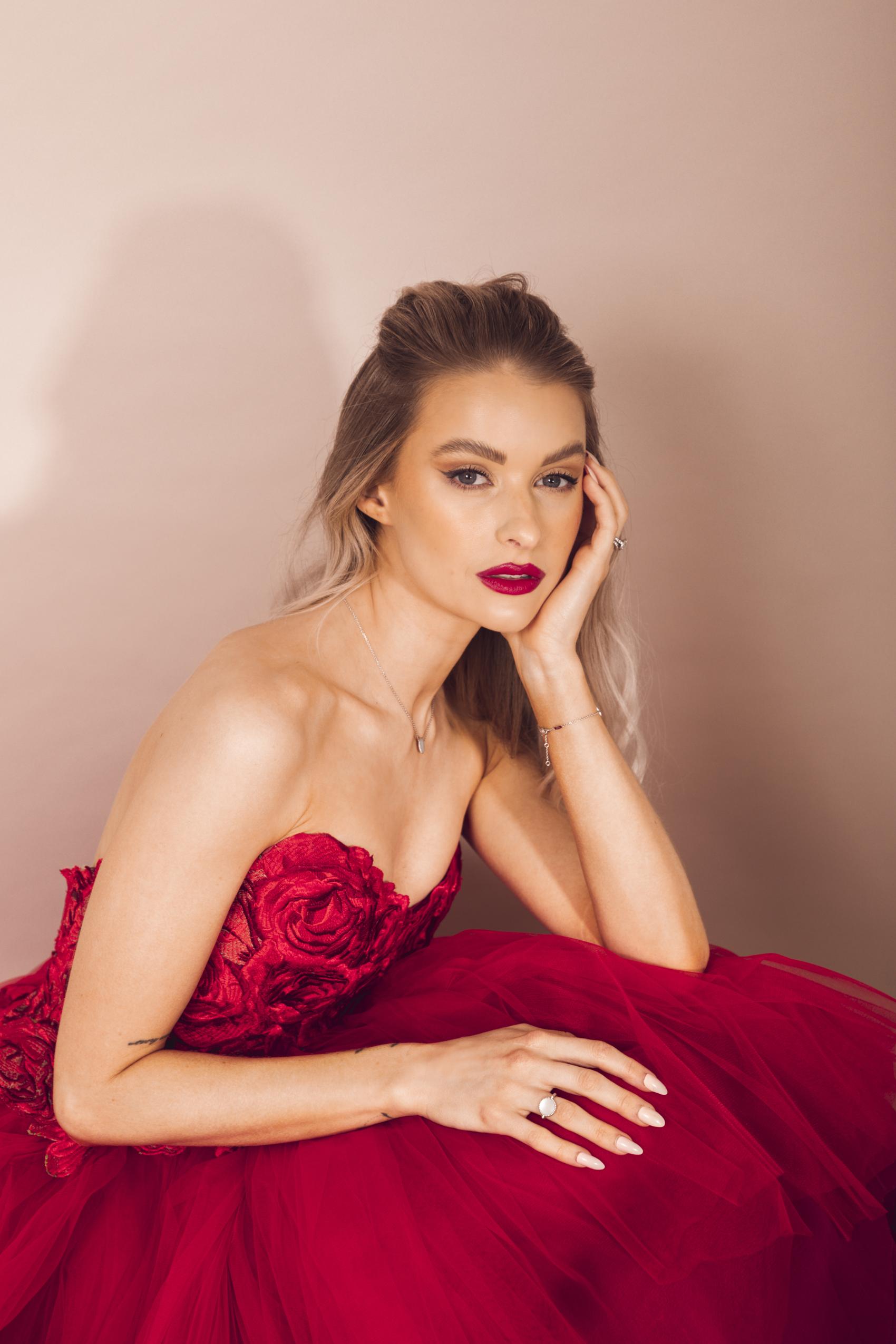 Lancome
Idôle
A top 10 favourite of mine for quite a while now and one that I think is such a lovely all round fragrance that I've not only purchased for my Mama but for my bestie too. I was lucky enough to work on the original launch campaign for Idôle as well as during its first year and it's one scent that has truly stuck with me. Not only for its sustainability highlights such as being refillable and using sustainably sourced ingredients, but because of its unique take on the floral scent. I often feel Idôle was created and dreamt up by someone who has the same loves as me as the first time I sprayed Idôle I was taken aback. Floral but not too bright, sweet but not sickly, citrus but not too zingy and all with a touch of woody and musky notes that seem to elevate and bring them together. It's everything I would love in a fragrance, all in one bottle and all in harmony. I'd describe Idôle as smooth, fresh, feminine and soft - a perfect mix. 
Notes: Bergamot, Pear, Peppecorn, Musk & Vanilla. 
In Love With You
Emporio Armani
If you haven't quite sensed a theme yet with this top 10 list maybe this last addition will highlight the types of scents I primarily lean towards and that you'll find in my collection - what can I say I know what I like! The last fragrance in this all time top 10 (in no order of course) is In Love With You by Emporio Armani. Fruity, sweet, floral - all the notes I look for in an everyday fragrance and one that lasts well on my skin throughout the day. I know so many people who have dropped me a message to say they discovered this through the Valentine's campaign Alex and I were lucky enough to be part of and it makes me so happy so many other people found a scent they adore. I'd describe In Love With You as floral, bright, juicy and even sugary in the best way. An everyday scent but one that is sexy with it! 
Notes: Cherry, Jasmine, Amber, Rose, Patchouli. 
I'd love to know if any of these scents surprised you at all and I also hope I did a good enough job of describing my favourites to you! I must admit describing fragrances is especially hard when so many of the scents you adore have a similar base haha Also are there any scents you love that you think I should get my hands on? Let me know below :) 
Sign up here for a weekly catch up of everything Inthefrow