04.07.2019
5 Pieces to Add to Your Wardrobe
For 2019
We're half way through 2019 (don't ask me where the time has gone) and finally the sun is shining down on us. Lots of us are thinking about adding to our Summer wardrobes and thinking about our suitcase styling for the coming weeks but what about the pieces you should be adding to your wardrobe that have a little longevity in them?
The pieces that you can wear in almost any seasons, the pieces that are versatile enough to fit into your already loved wardrobe and the pieces that are totally on trend for 2019. There are a lot of trends this year that definitely fit into the love/hate fashion category for me that I know if I indulged in I wouldn't have the confidence to style and I also wouldn't get my money's worth out of. So which pieces am I glad I've added into this year's wardrobe so far? 
Here are the 5 trends I've embraced, loved styling and know I'll carry on wearing even into Spring 2020.
Inthefrow uses affiliate links.
The blazer, trousers and shoes featured are gifted.
Read the disclaimer here. 
BE A TRAIL BLAZER
I think everyone should have a classic black blazer in their wardrobe no matter what the season or occasion, but there was so much tailoring on the runway the past 2 seasons, you simply can't ignore the need for one this year. Whether you prefer a classic single breasted, a structured double breasted or more of a chic tuxedo style, a great tailored blazer is a must for 2019.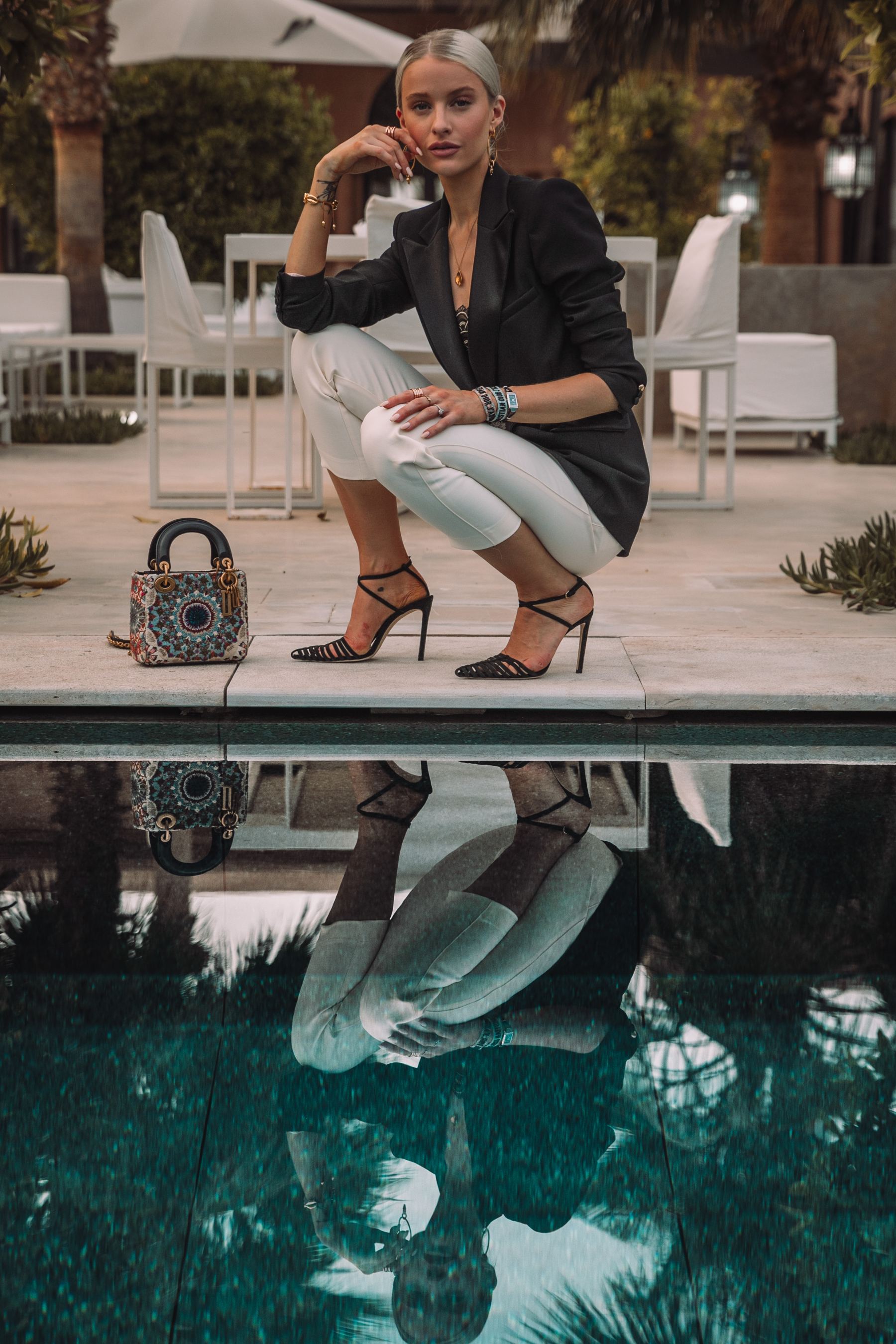 MAKE A BAG STATEMENT 
You know I've been struggling to put down my Dior 30 Montaigne bag and that's not only because it's such a great size it's because the monogram detailing hits the biggest bag trend for this year. Think bold, thing branded, think monogrammed and think back to the 90s to really work out which bag will be your next 2019 purchase.
NO TIME TO WAIST 
At the beginning of the year I added the Valentino 'V' waist belt into my collection followed by this chic Dior number and now I just want to add more for every occasion. Styled with tailoring, loose Summer dresses, chic office shirts and even your favourite skirts - the waist belt is huge news for 2019 and beyond. 
SHE SELLS SEASHELLS 
When was the last picture you saw of me when I wasn't wearing a piece of jewellery with a shell of it? I'll wait... It was quite some time ago! From necklaces, to bracelets, to hair clips there are so many to choose from right now and they don't have to cost the earth for you to look your most on trend. But do go for some gold if you can!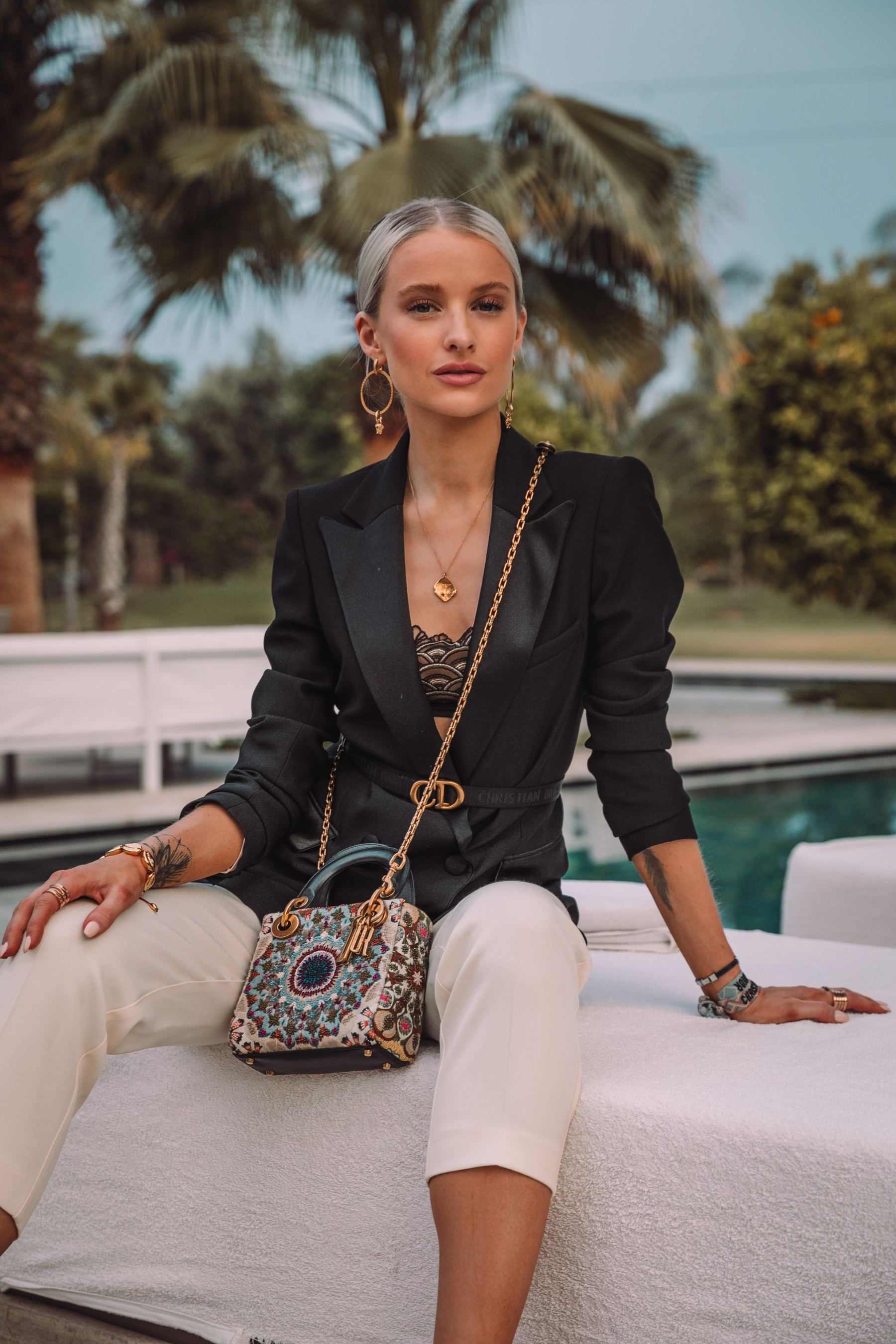 IT WAS ALL YELLOW
I mean you all probably guessed exactly what colour this was going to be - yellow yellow yellow! I'm yellow mad this year and not only because it's such an 'on trend' colour but because every shade makes me so happy. From my newest heels, to bold suiting, to every accessory in my wishlist right now, marigold is my gold medal winner for 2019.
These images were taken in Marrakech during a press trip with the wonderful Vita Liberata team. 
Sign up here for a weekly catch up of everything Inthefrow