31.01.2022
The Only Colour to Wear This
Spring Summer
It doesn't matter if it's hot, bubblegum, barbie, magenta or neon - bright pink is the colour to be seen in this season.
Dominating the spring summer '22 runways back in September, the colour could be seen everywhere from Balmain to Versace to Valentino. You couldn't head to a show, step out of a car or walk down a fashion city sidewalk without dreamy pinks catching your eye in all directions. 
So how do those incredible runway looks translate into everyday wear for us? Keep on reading below and discover the new releases from designer to high street that have caught my eye so far this year. 
Cerise as far as the eye can see;
is certainly all right with me.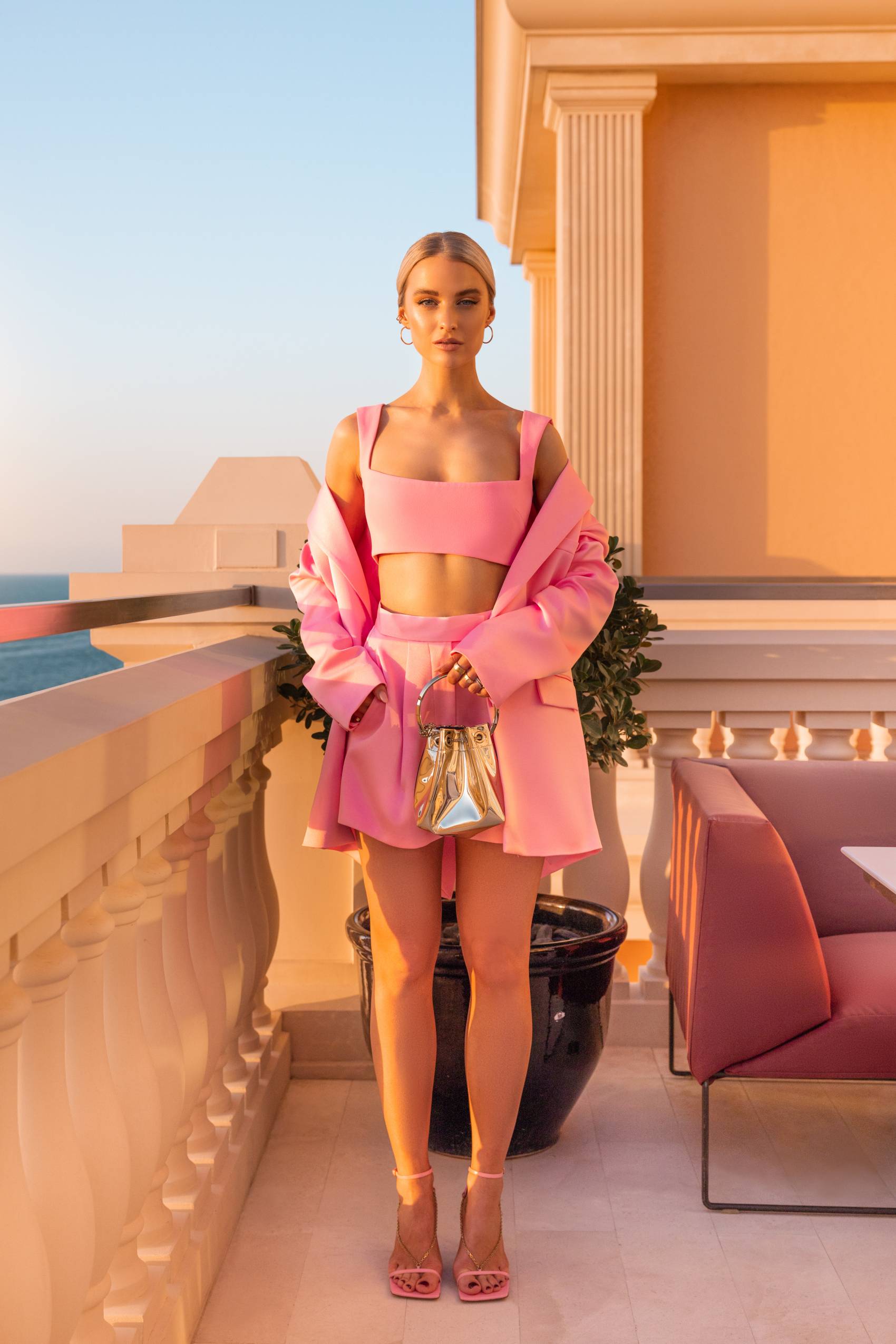 Raffles
The Palm 
-
Dubai 
The second I spotted the colour pink on the runways last season, I immediately new that a suit in head to toe pink, was in my very near future. I imagined something crisp, perhaps a little oversized and in a shade that made me wish spring would hurry the hell up. Fast forward four months and Dubai gave us the most stunning golden hour to shoot some dream inducing tailoring from one of my favourite special occasion brands - Alex Perry. 
I spotted this bubblegum pink three piece just after the new year and although immediately swooning over it, I definitely hesitated on if I would have the right occasion to style it with enough confidence. After 48 hours of it living rent free in my head, I headed to the Net-a-Porter site only to then realise the set was actually a three piece with a structured bralette. Pinch me! It's like someone jumped into my brain to reimagine the suit in trending pink this season with all the details. 
We all know that when fashion week rolls around, often the trends even for the most confident among us, can feel abrasive and sometimes unwearable for the everyday and that's why my favourite trends we see diffusing onto the high street, are the trends that we can adapt into our own style. The trends that are all encompassing, like the must have colours, are the ones that only depend on our love for that particular shade and can be translated simply into our wardrobes, no matter the budget.
If you think I'm only wearing pink on Wednesdays I'm afraid you're sorely mistaken - I'll wear pink on any day ending in Y
SPECIAL MENTION - Balmain x Barbie 
WHEN TO INVEST
If you're a fashion lover and a trend follower, there's always an excitement that comes with seeing the pieces you watched strut down the runway appear on your favourite retailers websites. Whether it's the exact piece or not, if you've been looking forward to adding a certain shape, colour or piece to your closet, it's a moment of lust fulfilled.
The problem is, when's the right time to invest?
And when's the right time to opt out? 
If you've never ever worn pink before and you truly could never see yourself in the colour up until now no matter the clothing, accessory or footwear; then I'd advise stepping away from the hanger. Although I'm a trend lover I know that when previous purchases have leant solely on the trend and not on my gut feeling, I've regretted them. 
Feeling confident and wanting to step away from pastels this spring? Then maybe it's time to invest in the trend dependent on your budget. Choose a shape, cut and style you'd normally opt for (something that makes you feel amazing is a non negotiable) and then enjoy discovering the shade that works for you.
Some of my favourite high street and upper high street retailers are embracing the trend this year including Me+Em (Use code INTHEFROW15 for 15% off full priced styles*), Whistles and Ted Baker. If pink is still on your radar this spring you'll be able to find beautiful quality pieces like cashmere knitwear, crisp tailoring and wool blend coats. Whatever pink looks like for you in 2022, you'll be able to discover something incredible for your wardrobe. 
---
*Applies to full price styles only, is not an affiliate code and is valid until midnight 24th February.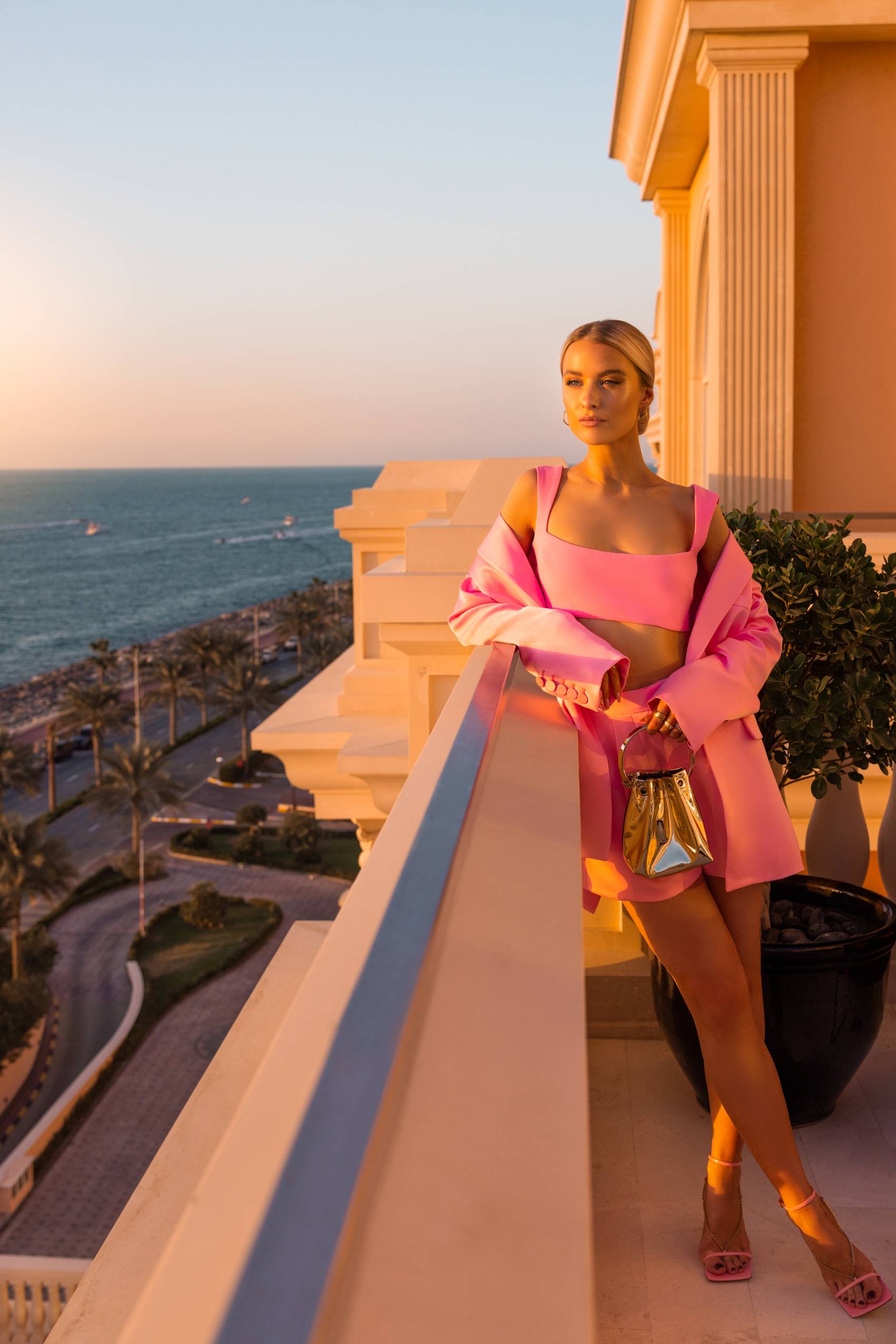 CAROLINA
HERRERA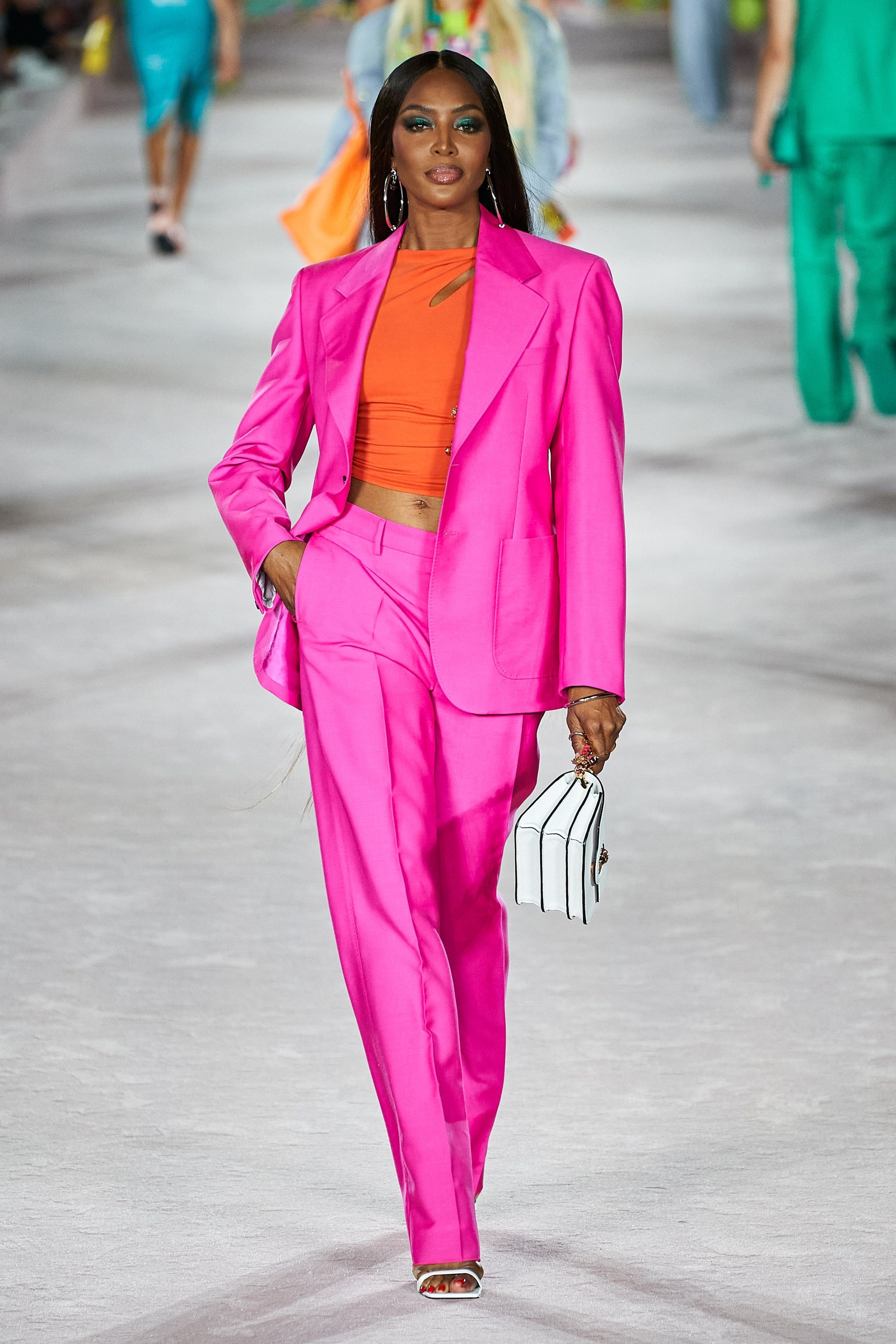 Versace 
This imagery was captured at golden hour while on a PR stay at the incredible Raffles The Palm in Dubai. Thank you so much to everyone who made our first trip of the year so spectacular and took such great care of us during our stay. 
Sign up here for a weekly catch up of everything Inthefrow