24.08.2020
Swimwear For
Every Body
Let me preface this style post with a quick note, to say that any body and every body can where whatever they bloody like. I always say whether you adore trends, are a classic lover or simply don't follow the crowd at all, your own style choices should always bring you joy above all else.
The same goes for every type, shape and cut of clothing. Whether you're styling workwear, your at home comfies or your holiday picks, feeling great is the most important priority you can have. If that ties in with anything other personal preferences, like wanting to highlight certain parts of your body that you love or perhaps disguise others you'd rather not draw attention to, that's completely your prerogative. 
When it comes to swimwear there are so many styles, brands, colours and price points to choose from, that it can be somewhat overwhelming.
So if you're searching for a chic one piece for an Italian getaway, a high waisted bikini for a trip to Cornwall or a cut out swimsuit for a staycation and spa weekend - this is the blog post for you!
This blog post & shop widgets use affiliate links. 
Affiliate text links are marked (ad). 
The bikini & watch featured in this imagery were PR gifts.
Read the disclaimer about affiliate links & PR gifting here. 
High Waisted Bikini
My new swimwear love has to be a high waisted bikini. Why I've ever given them the chance before I just can't explain! I love the retro way they look, the curves they give to my figure and not only that, this may be one of the most comfortable bikini styles I've ever worn. Great if you want to wear a style with a little more support, they also generally have fuller coverage across the butt cheeks and if you're wanting to balance a larger bust they can also help to draw the eye down.
Little Black Swimsuit
The swimsuit equivalent of the little black dress and a style that equally won't ever go out of fashion. Not all of us will reach for a black swimsuit when we think of sunshine holidays for example, but just like the LBD they can be extremely chic and stylish. Think classic cuts to keep things simple or perhaps statement necklines if you want to embrace a trend. And what's even better, if you have find one that's high quality, it can be versatile enough to be worn as a bodysuit too.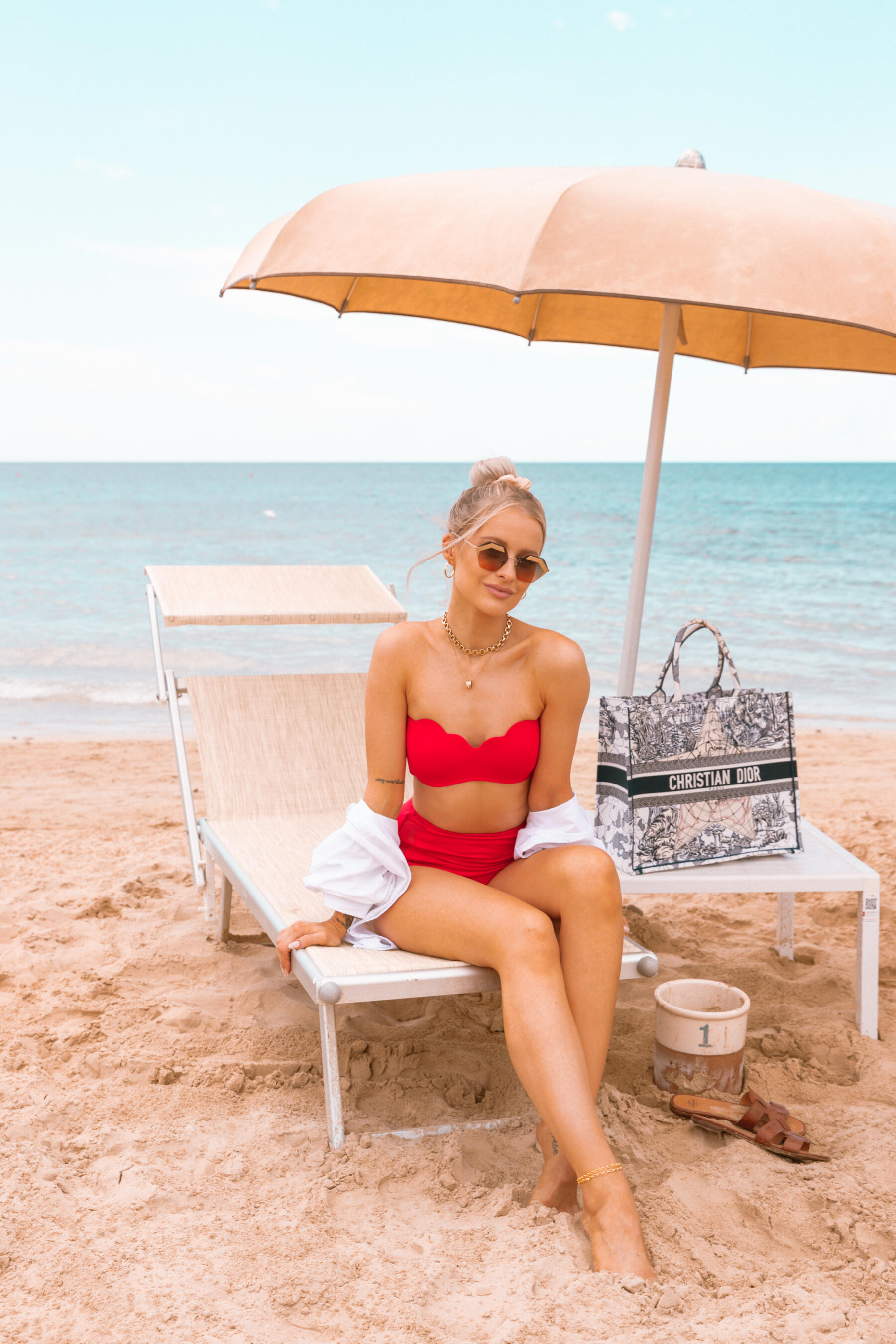 High Leg Bikini
A personal favourite of mine for quite some time, is the high cut or high leg bikini. There's something I adore about slipping on a bikini and feeling like my legs might be supermodel long, even if it is just an illusion haha! A high cut bikini bottom will instantly lengthen the look of your legs, drawing the eye upwards and if you normally wear heels as much as I do, it will give you a little more confidence around the pool when you're barefoot.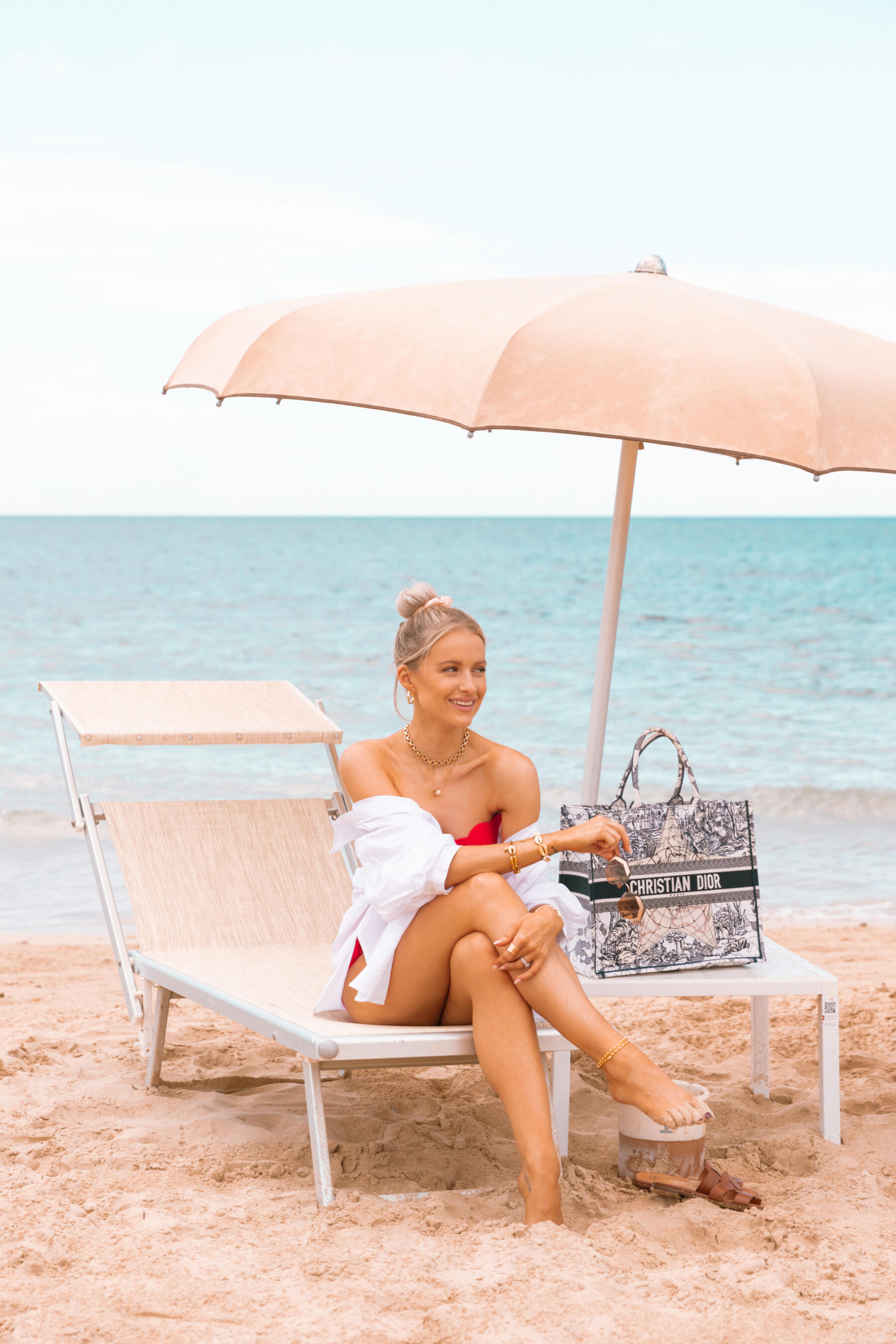 Underwired One Piece
For anyone with a larger chest or someone who simply likes to feel uplifted, a chic one piece with support where you want it most, will make you feel so much more confident in your swimwear. So often one pieces offer no padding or removable cups around the chest and although there's so many on trend styles out there, a one piece with an underwire will help you to create the silhouette you'd prefer and increase your comfort.
Adjustable Bikini
An amazing option for anyone who may not take the same size top and bottom like me, is an adjustable or tie bikini style. You can adjust the back to offer more support, the neck to give more of a lift and the bottoms to sit wherever leaves you feeling most confident. Adjusting the coverage on your top half will also give you the opportunity to add a little cleavage to a smaller cup size, which can boost your confidence without needing to wear a push up style.
Sign up here for a weekly catch up of everything Inthefrow