21.08.2020
Floral Dresses
Forever
No matter the time of year it is, when I'm adding anything to my wardrobe, I try to ensure that versatility is a priority. Gone are the days of impulse buys where the only consideration, is how something makes me feel. Now it's a combination of a few different things (you can see a full blog post on my changing shopping habits here) and the priority has become how often I'll get the chance to wear it.
Making sure I get my cost per wear down as low as I can, no matter the original price point of the piece, is definitely helped by a pieces versatility and ability to transition. Whether that's purchasing a piece that can be worn for events during the day and also in the evening, a piece that's found for a specific occasion but can definitely be worn often afterwards, or a piece that can see me from one season to the next easily.
With the thought of seasons changing or if you're currently in England like me and know summer can disappear in the blink of an eye, any purchases need to be suited for more than just glorious sunshine. 
Here's 25 floral dresses (because florals are not just for spring - they're for life!) that will shine bright for some more sunshine filled days but will work perfectly for date nights, autumn events and even through to next year for those rescheduled weddings in our diaries.
Versatility is the key! 
This blog post & shop widgets use affiliate links. 
Affiliate text links are marked (ad). 
The bag featured in this imagery is a PR loan.
Read the disclaimer about affiliate links & PR gifting here. 
The LBFD 
Also known as - the little black floral dress. We so often focus on florals being only for the warmer months or holiday only attire in some cases, that those beautifully rich black and even navy floral tones can get ignored. I can think of nothing more transitional than a floral dress, with pops of summer like colour, based on darker tones that can see you through to the cooler months.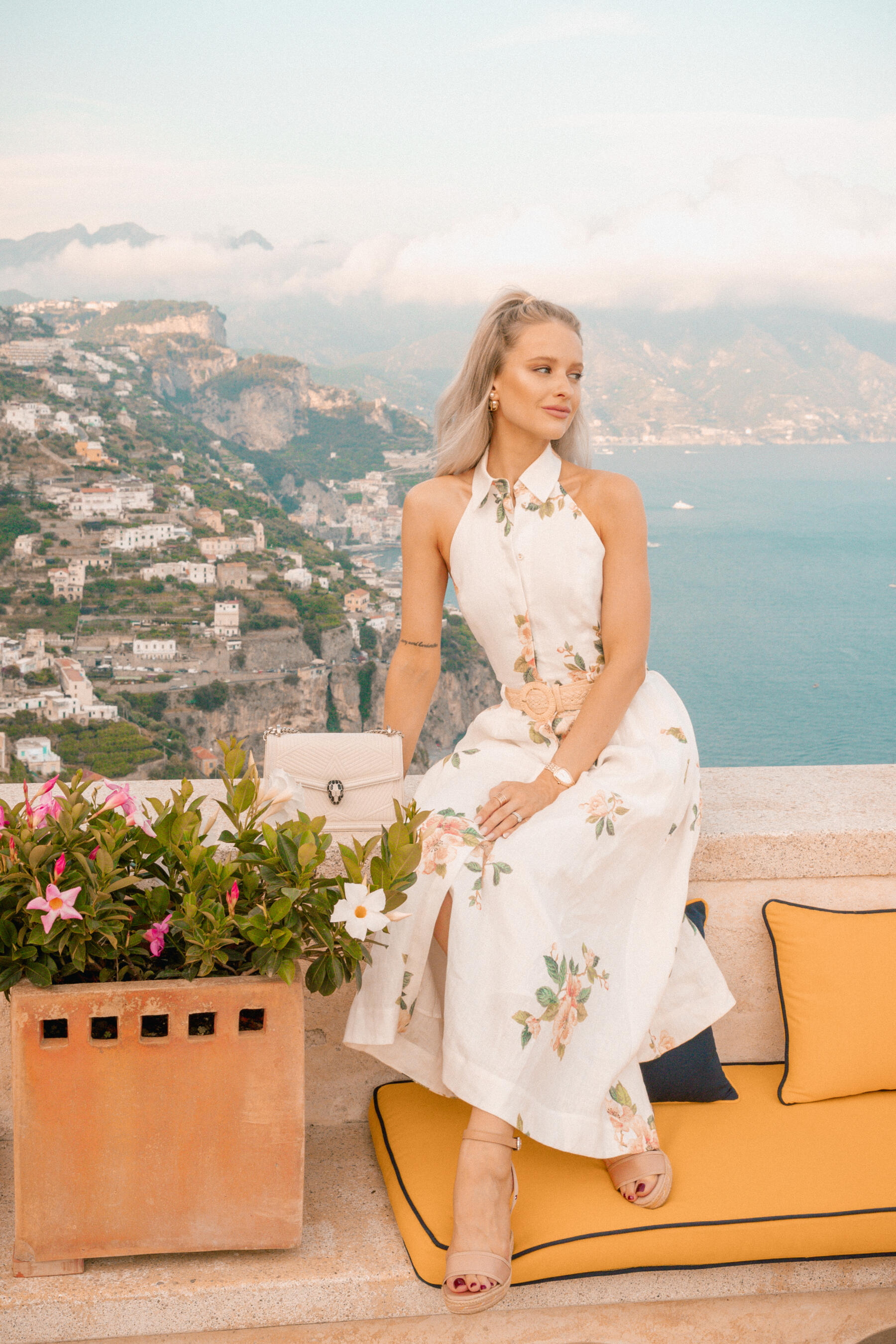 The Evening Dress 
So many of my favourite floral dresses are perfect for so many occasions, especially when your accessories can bring them to life but when I think about date night florals I think switching cotton and linen for satin and silks. Those dresses that you pack without hesitation for every holiday but that you equally love for date nights back home. 
The Wedding Guest Dress 
I know for so many of us, goof friends of mine included, plans for weddings in 2020 are either on an indefinite hold or have already been rescheduled for 2021 and beyond. If the happy couple are like my friends and have found a new date to celebrate with their loved ones, then it might be worth securing your perfect floral look in the end of season sales. A bargain definitely helps that cost per wear!
The Smart Casual Dress 
Perfect for those more relaxed occasions were you'll style it with your old tan sandals and maybe even add a cashmere knit, but equally ideal for those special occasions were you'll pull out your favourite heels and a beautiful statement bag. Think lighter fabrics you can feel comfortable in during summer weather but that also layer well for cooler evenings and Autumnal events.
These images were taken while visiting Monastero Santa Rosa Hotel on the Amalfi Coast, Italy during a PR trip. If you'd like to see more of the hotel and my looks you can watch our entire Italian vlog here. 
Sign up here for a weekly catch up of everything Inthefrow