17.08.2020
4 Tips to Achieve
The Best Blog Imagery
I hope you would agree with me that since the blog has been around, which incidentally is almost 8 years now, that the imagery here has progressively improved and I've found my blogging style. Not least because of my wonderful Alex and his brilliant talents over the last couple of years, but also because of what we've both learned about photography on the blog, after over 1500 blog posts.
When we shoot imagery for the blog, organic or otherwise, there's a lot that goes on behind the scenes. The creative process and aim isn't just to secure that one photo for the grid, but more so to tell a short story or focus on the best parts of a certain look, in as unique a way as possible.
The best tips I can give you when aiming to create any imagery for a long form blog post are to, you guessed it, nail the basics down. It really is all about a great foundation to your photography, no matter what equipment you're using, so you can continue to build on your content and towards the end goal. 
Research, leads to confidence, leads to creativity and for us, has lead to being voted the top UK fashion blog this year once again by Vuelio via statistical analysis and a proprietary algorithm. The blogging world can most definitely be your oyster and I hope some of these tips will help!
This blog post & shop widgets use affiliate links. 
Affiliate text links are marked (ad). 
The dress & watch featured in this imagery were PR gifts.
Read the disclaimer about affiliate links & PR gifting here.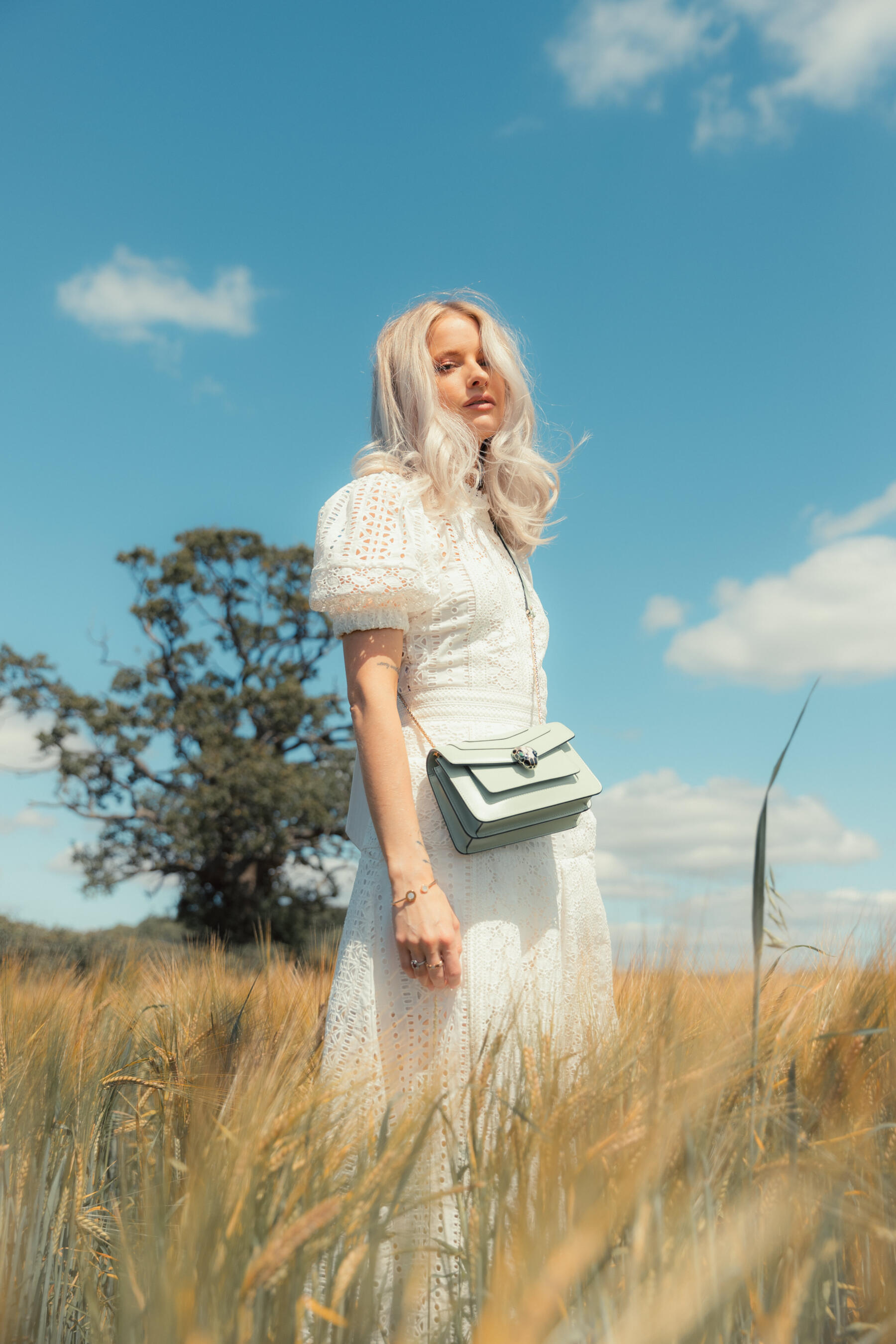 Nail The Basics
I know how boring right? You want to be creative with imagery but that comes from knowing the basics such as composition, lighting and shutter speeds, as well as getting to know your camera or even your phone settings well. It may sound like the opposite of being creative and unique with your photography, if you need to simply sit and do your research, but it will pay off in the end. Whether you're shooting indoor or outdoor, camera or phone, summer or winter, fashion or landscapes - getting the basics down will give you a solid foundation to start being more creative with your imagery. Basic research combined with good old trial and error to gain experience (especially if you're self taught like us - I could write a book on the worst images we've taken haha) sounds long winded but I promise you, you'll elevate the quality of your blog imagery tenfold. Not only that, but in turn you'll find inspiration for the next sets you're aiming to shoot, even from the failures. Once you know how to catch great lighting and crisp shots, you'll dive into experimenting with showing more than just an outfit, an individual or a scene - mood, atmosphere and depth will follow. The confidence you'll gain by nailing the basics, allows you to grow comfortably and it will resonate throughout your shots, as you begin to play around with lighting, colours and framing to develop your creative personality.
Try to Relax
It took me a very long time to achieve it but when you live in the city centre of Manchester and you and your bestie want to take outfit images on the busy streets of the Northern Quarter, rather than in your bedroom again, you need to let go a little. I started to find the more I loosened up and thought about the intricacies of the shot itself, rather than the people around me, the quicker I got the images I needed. I was able to focus on my own poses, facial expressions and image framing, to enhance the outfit/pieces I was trying to detail and the imagery was always so much more creative naturally. I still tell myself 'I'll likely never see these people again' when there are so many eyes staring at me, strutting down the same street over and over again, to get the shot and that always works for me. Focusing on the image and ignoring sets of confused eyes, means I'll often step outside the box a little and naturally mix things up more. I can quite easily think back to some of my favourite blog imagery (my Brides cover shoot on the carousel horse, the shots we took in that red H&M x Giambattista Valli dress in France, the imagery on top of the plane in Austria and the often imitated shots on the rooftop in Firenze, Italy) and I instantly know my own mood made for some beautiful, relaxed and inspired shots. Similarly if your subject is a beautiful view, as opposed to a model, take your time and relax into getting the shot. Even if you're surrounded by tourists who might be trying to steal your spot, getting in the zone will help immensely and allow you to focus on the outcome.
Ask For Help
Whether you need to ask for help from an experienced photographer, a close friend or even another blogger, don't be afraid to ask for it i the first place. As Mama Frow always says, if you don't ask then you don't get! If you need an extra set of hands to capture your latest outfit imagery, don't be afraid to cash in a favour from a friend. If you need a change of scenery for your next shoot, don't be afraid to ask the local farmer if you can set up on the edge of one of his fields (that's how these images came to be!) If you see that someone has shared an image and it's lit a creative lightbulb in your brain, don't be afraid to ask for tips and tricks to achieve something similar. I've found that there's always someone willing to help and/or pass on a little bit of knowledge to help you boost your creativity and sometimes that's all you need to be inspired to push the boundaries. The smallest of sparks from someone else can help to light a creative bonfire, especially if you're finding yourself in a blogging lull.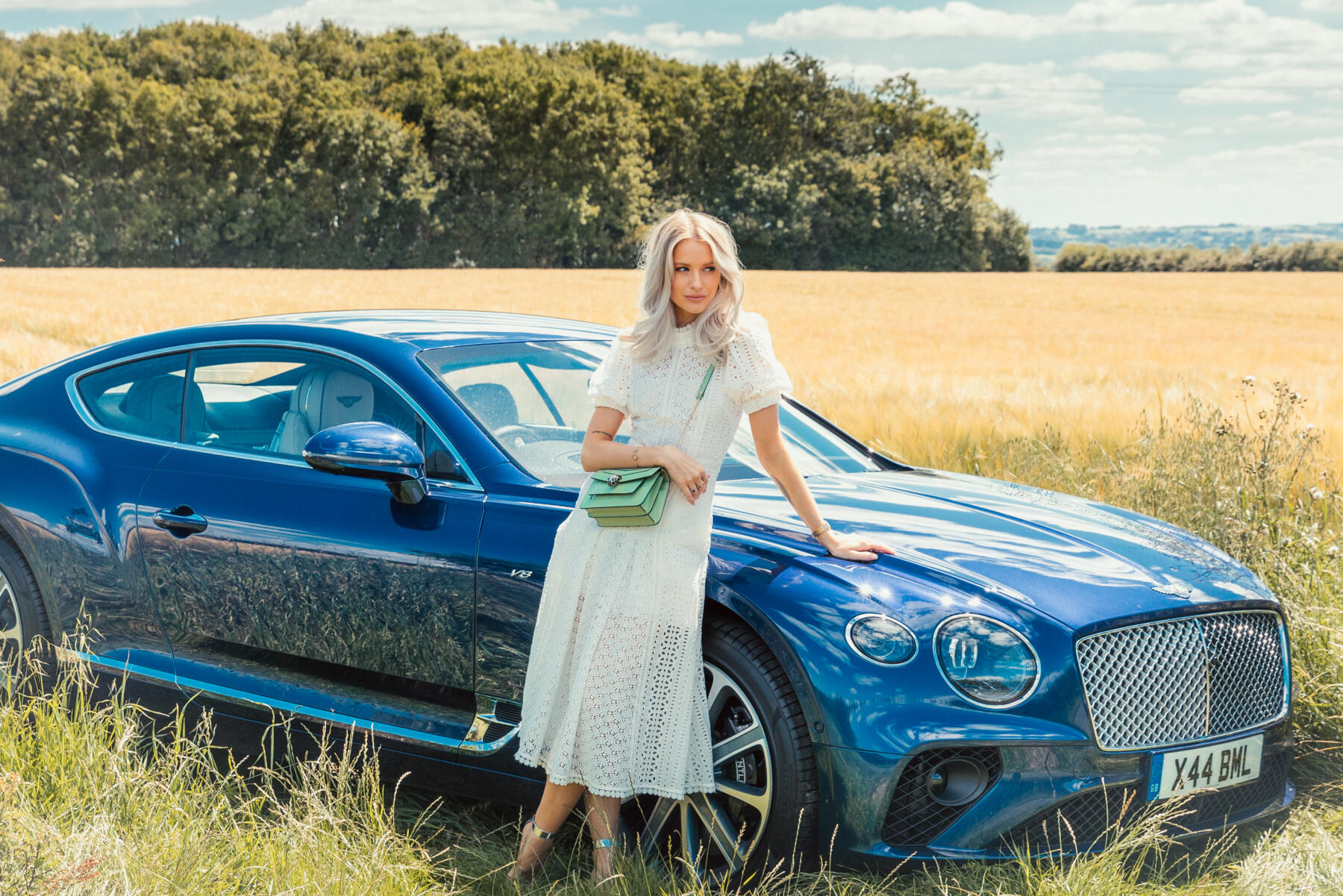 Try Something New
The last few months of trying to continue working during a global pandemic, has taught me a lot about trying new things. So much of my imagery and content revolves around fashion weeks and also lots of international travel, so I usually get the opportunity to create for multiple platforms all at once. Between shooting in some of the most beautiful places in the world and being surrounded by endless inspiration in the fashion capitals twice a year, being at home has meant I've needed to think way outside the usual box. From creating advertorials in my walk in closet, to shooting with mirrors in our own garden and from capturing couture in our kitchen, to creating content on our morning walks. Sometimes being creative doesn't have to mean full pomp and circumstance, it can just mean exploring your current situation with fresh eyes. A different perspective can boost your creativity in a way you never thought possible and the past few months has showed so many bloggers that truth. So get out of your comfort zone and try something new, even if it doesn't work perfectly the first time you try, you'll have learned how to perfect it on the next go around. Trust your creative side!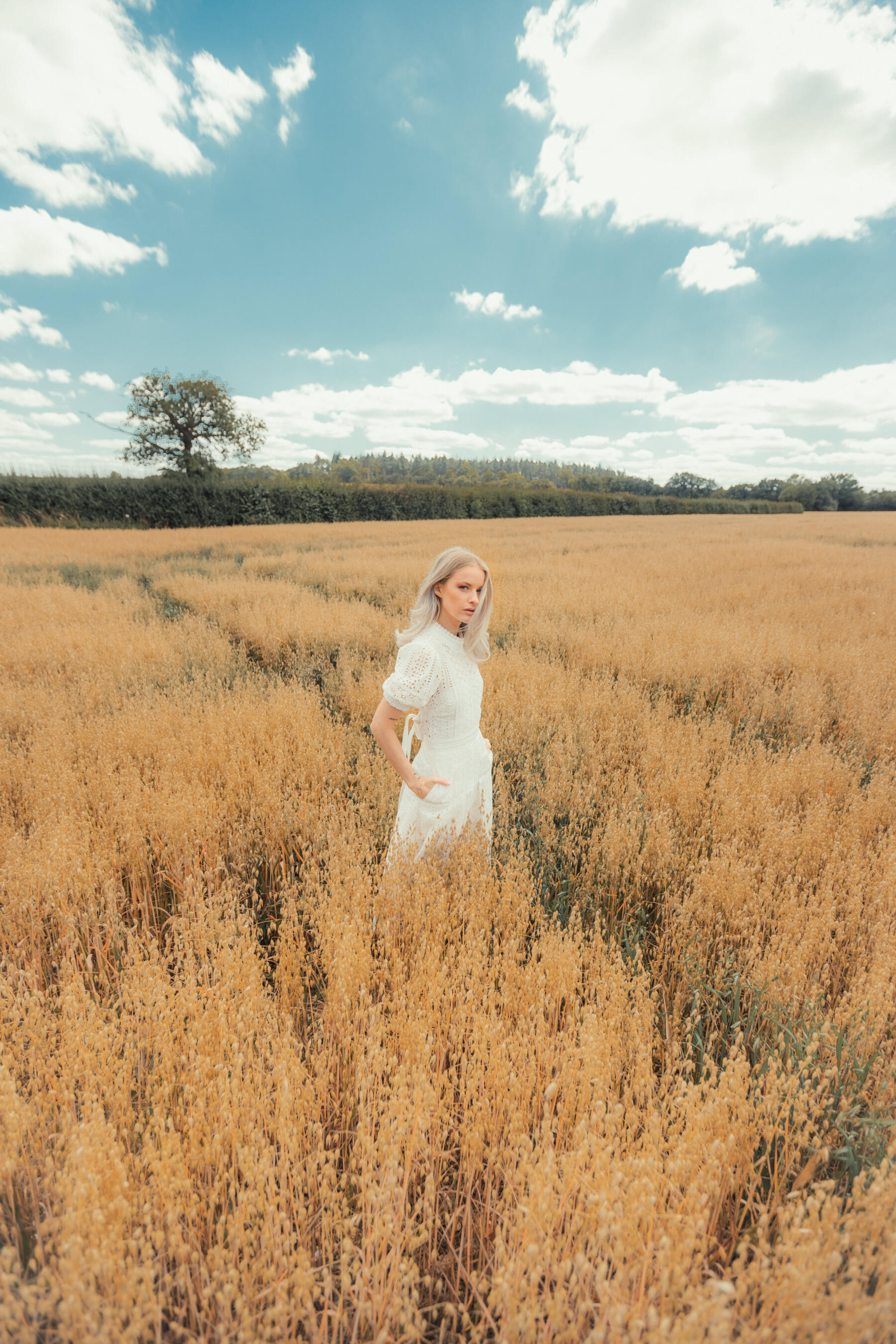 These images were taken during a PR loan in which we had chance to drive the Bentley Continental GT for the weekend. If you'd like to know anymore about this beautiful car you can head here or see it in motion on our recent drive below. This blog post is not sponsored - I just couldn't resist sharing these images that I love, here on the blog too :)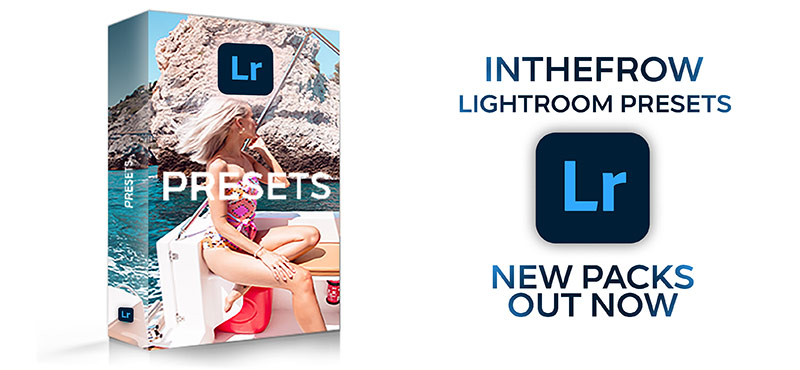 Sign up here for a weekly catch up of everything Inthefrow