08.04.2020
The Very Best
of Blazers
Hello it is I - the queen of knitwear and blazers. If I had to guess I would say that 50% of my closet is made up of roll neck knits and throw on blazers and judging from my latest vlog, where I shopped my own wardrobe, I'm most definitely not alone. 
I already know how versatile the right blazer can be and I feel like I can style one for most occasions. Work meetings, brand events, nights out, even a trip to the supermarket and the reason? I feel my best and most confident in them and when it comes to fashion, that's always the most important thing that helps to define your style.
In the age of Zoom work calls, online quiz nights and virtual PR days however, I'm finding them to be my most reached for item of clothing above all else. A simple way to look put together at the drop of a hat, when you suddenly realise at 1:59pm, you have a 2pm meeting scheduled. 
So with that in mind, here are my top picks from some of my favourite retailers no matter what budget you're working with. And if you're like me and rediscovering your wardrobe while staying home, then hopefully you find some inspiration to style something old in a new way!
This blog post & shop widgets use affiliate links. 
The above necklace & knit was gifted. 
Affiliate text links are marked (ad).
Read the disclaimer about affiliate links & PR gifting here.
Under £75
Just like any item of clothing you don't have to spend a fortune to find something you can love and style, over and over. Retailers like Topshop and Whistles have some amazing affordable pieces and savvy shoppers can find incredible sales on their wishlist blazers from some of my all time favourites like ASOS and Ted Baker. Also if you're looking to shop sustainably and finding a lot of the pieces exceed your current budget, then remember shopping less and shopping well is also a great step towards being more sustainable.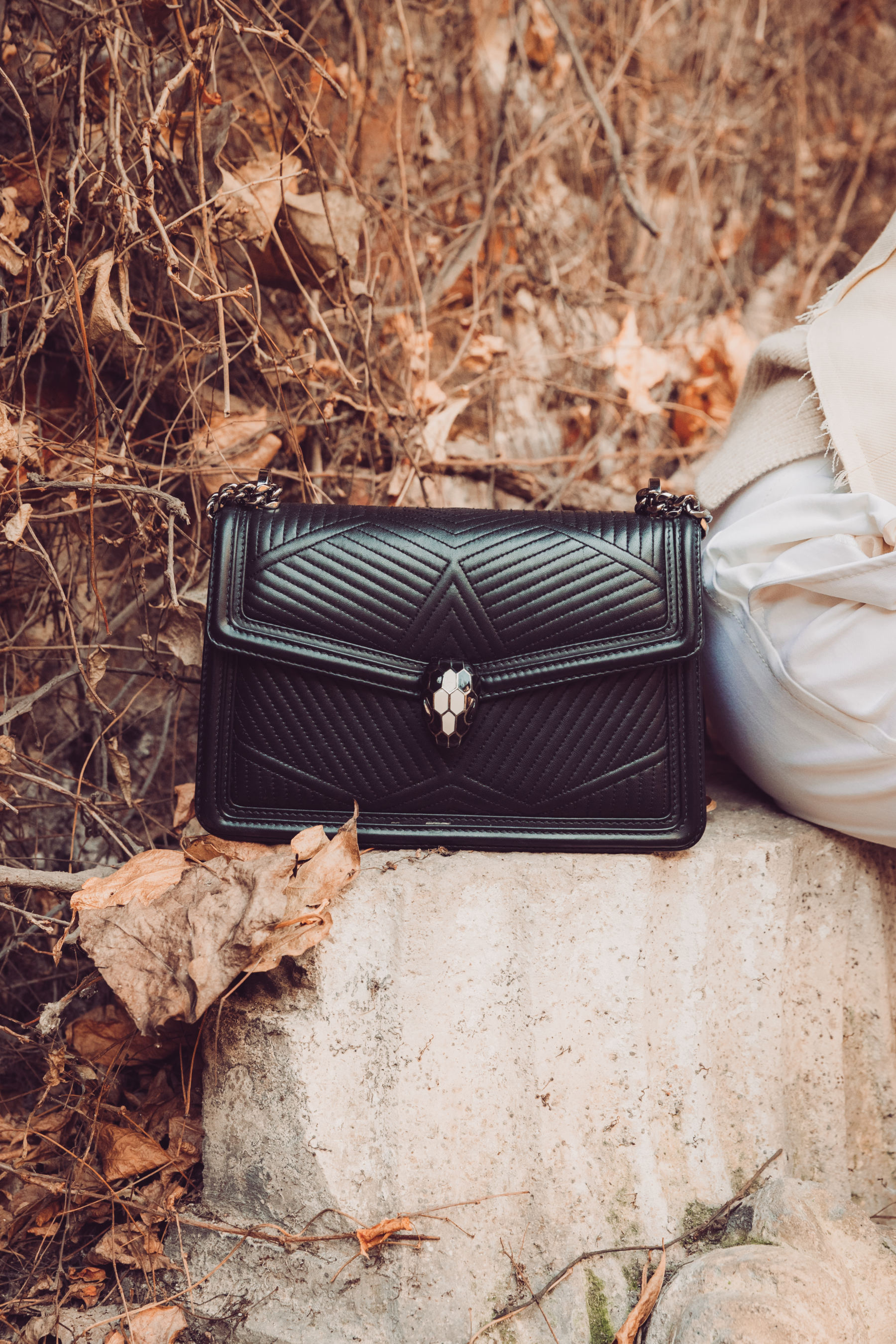 Under £200
If you have a little more to invest, then some of my favourite upper high street retailers are who you can look to for a beautiful blazer. Take this amazing H&M Studio Collection (ad) style I'm wearing in these images, as the perfect example or similarly some of the most quality blazers in my collection come from a long time love of mine - Reiss. Whether you're choosing to spend less, shop less or simply only adding pieces you know you'll want to wear time and time again, you can easily find the perfect versatile addition.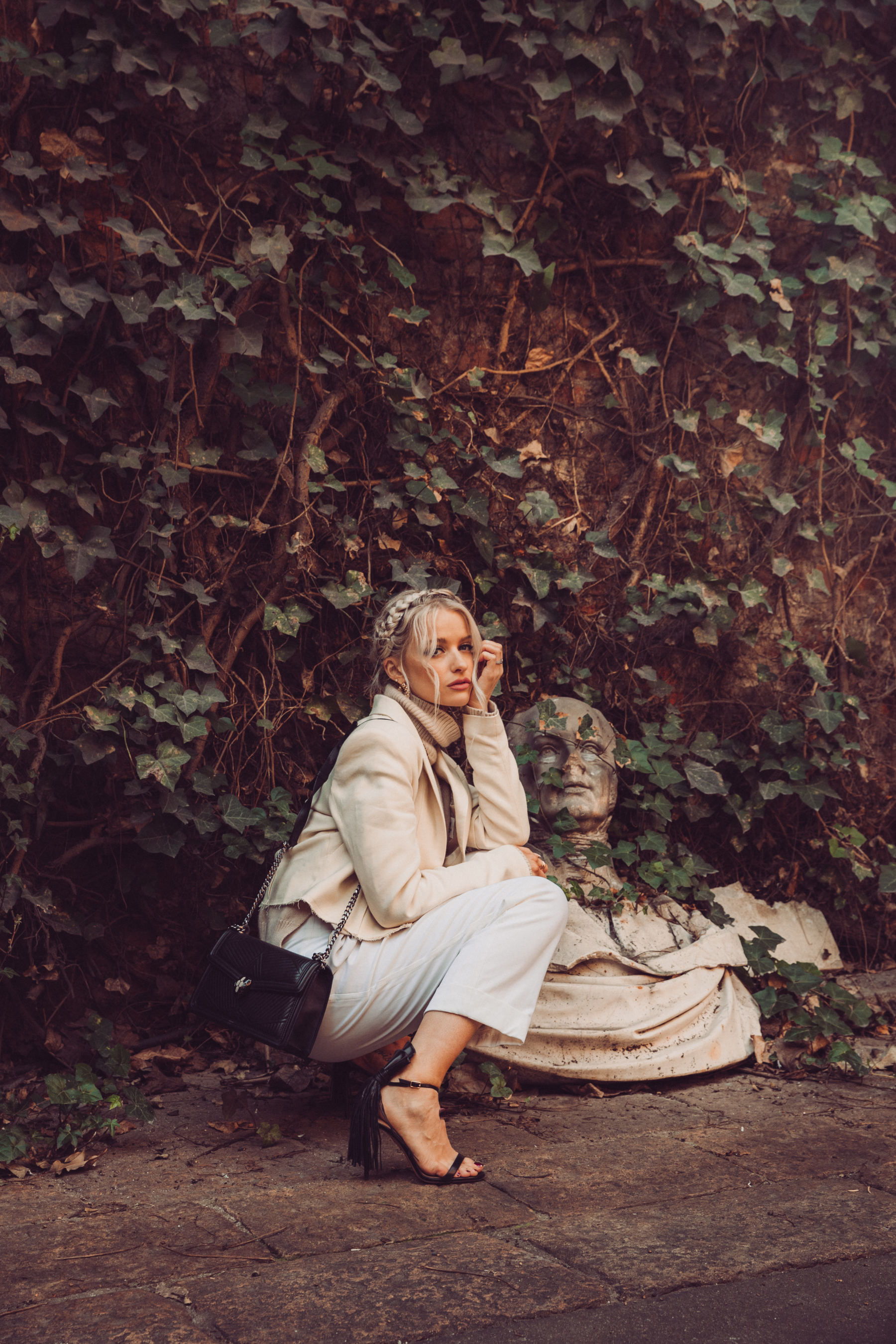 Luxury Picks
And at the luxury end of the scale you'll find some real investment options, from some of my most coveted brands, if you're looking for something special. As mentioned I have quite the collection of blazers from all across the brand spectrum and some of my more expensive pieces have also become a part of my closet, I know I'll keep forever. My first ever Balmain blazer purchase was this classic black wool (ad) style and I love it just as much now as I did the day I purchased it 5 years ago. Classic never goes out of fashion! 
A huge thank you to the wonderful team at Franck Provost who created this amazing hairstyle.
Images taken in Milan during fashion week AW20.  
Sign up here for a weekly catch up of everything Inthefrow