10.04.2020
My New Found Love For
Tie Dye
You might be wondering why I'm sharing images from the Dior show at Paris fashion week, when I'm chatting all about tie dye but it's actually because I've just been reminiscing about Alex and I's most recent travels. I've seen so many gorgeous throwback images on my socials this week, that it's just been such a lovely positive place to be and it's given me a chance to look ahead, by looking back.
I have so many images from Paris, Milan and even the Maldives to share and it's made me realise how our view of this year is now so different to how it was just a few weeks ago. A few weeks ago in Paris and Milan I had my eyes forward to this years (and last years) predicted trends but now I wonder if many of them might ever see the light of day?
In amongst the trends that may never shine through while we're social distancing, there's one that's caught my eye again and I have to admit, I've experienced a total 180 on it - tie dye.
You may recall when chatting about catwalk trends only a couple of months ago, I dismissed it as not one for me but admittedly with so much loungewear on my mind and so many brands sharing their take on the trend, it's now creeping into my closet.
Tie dye seems to me to be THE trend for Spring 2020.
This blog post & shop widgets use affiliate links. 
The above outfit was kindly loaned for PFW.
Affiliate text links are marked (ad).
Read the disclaimer about affiliate links & PR gifting here.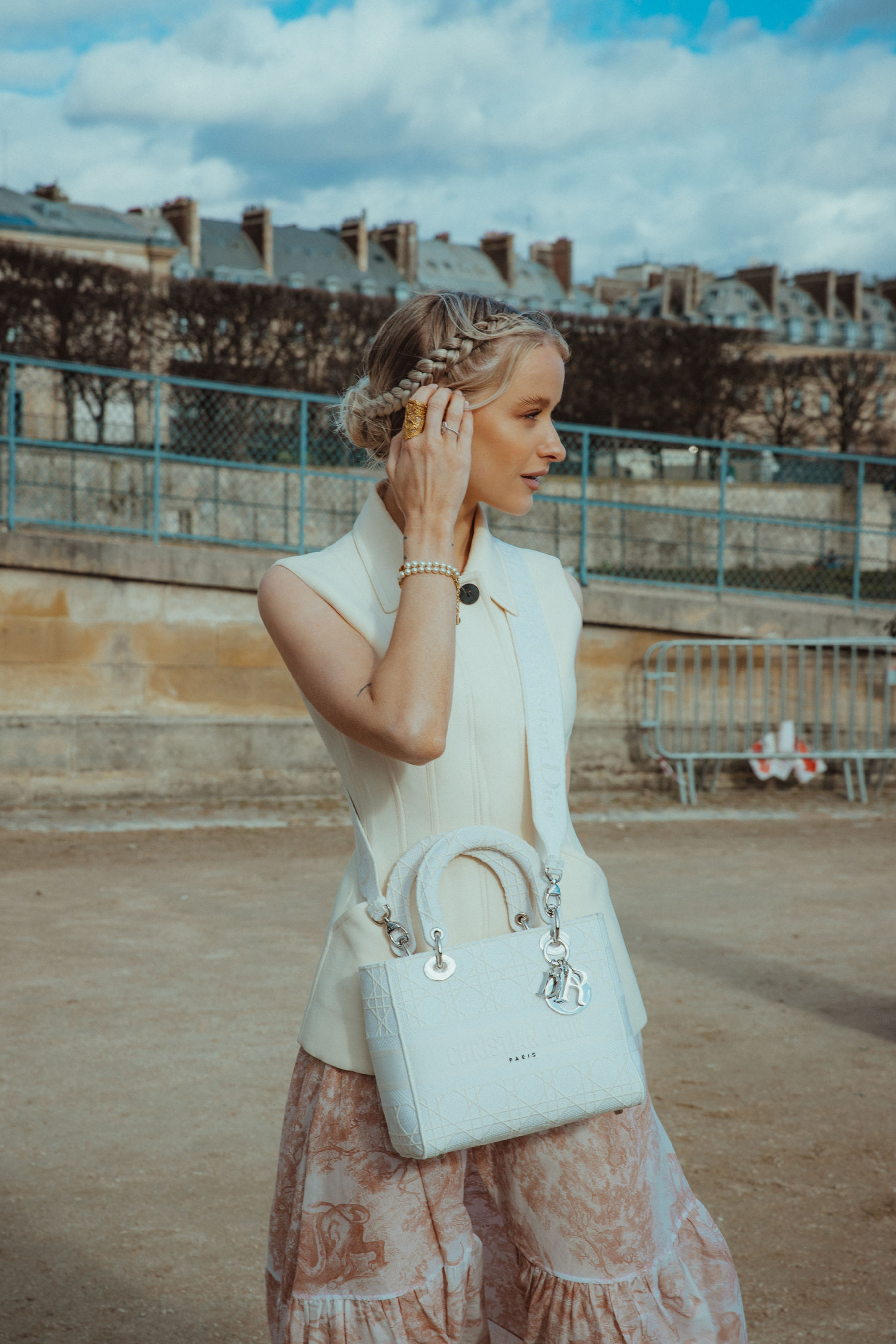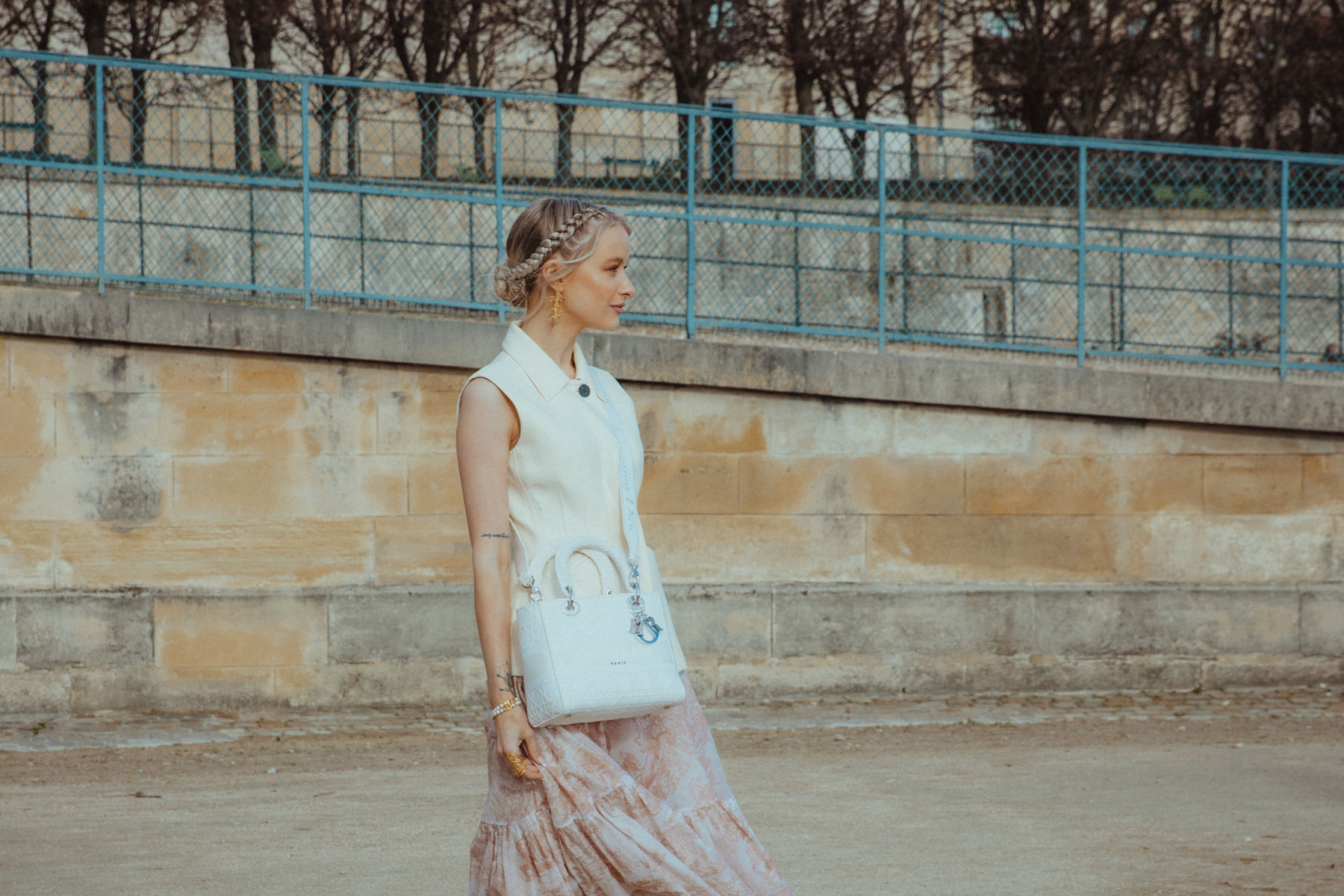 A huge thank you to the wonderful team at Franck Provost who created this amazing hairstyle.
Images taken in Paris during fashion week AW20.  
I'd love to know what you think of the tie dye trend? Are you like me and never thought you'd consider adding it to your closet or have you loved it right from the start? Let me know below!
Sign up here for a weekly catch up of everything Inthefrow