13.03.2020
Joali Maldives
Escape to Paradise
February is always a time for celebration in our house. With Alex's birthday only one day before Valentine's Day, which also happens to be the anniversary of our first date, we try to set time aside (despite the chaos of fashion month) and spend a little time together. But this year especially with Alex's birthday being the big 3-0, our anniversary hitting the 10 year mark and with us still not able to take a true honeymoon together, we felt like it was only right to visit our favourite destination. 
We have some truly magical memories from some beautiful trips to the Maldives over the years but now Alex and I have one more extremely special set to add to them - a visit to the Joali resort. 
Located in the middle of the Indian Ocean, the Maldives themselves are made up of 1190 small islands that feature some of the most breathtaking beaches, magnificent marine life and wonderful hospitality you will ever experience. Joali itself is situated at Muravandhoo island (one of the largest) in the Northern Maldives and has been carefully created with the delicate Maldivian environment in mind.
With a collection of outstanding restaurants, villas that leave you speechless when you arrive, a spa you'll want to return to over and over and so much more to discover, I can't wait to share more of our time at Joali with you.
This shop widget uses affiliate links. 
The above accessories were gifted.
Some of our time at Joali Maldives was kindly gifted.
Affiliate text links are marked (ad).
Read the disclaimer about affiliate links & PR gifting here.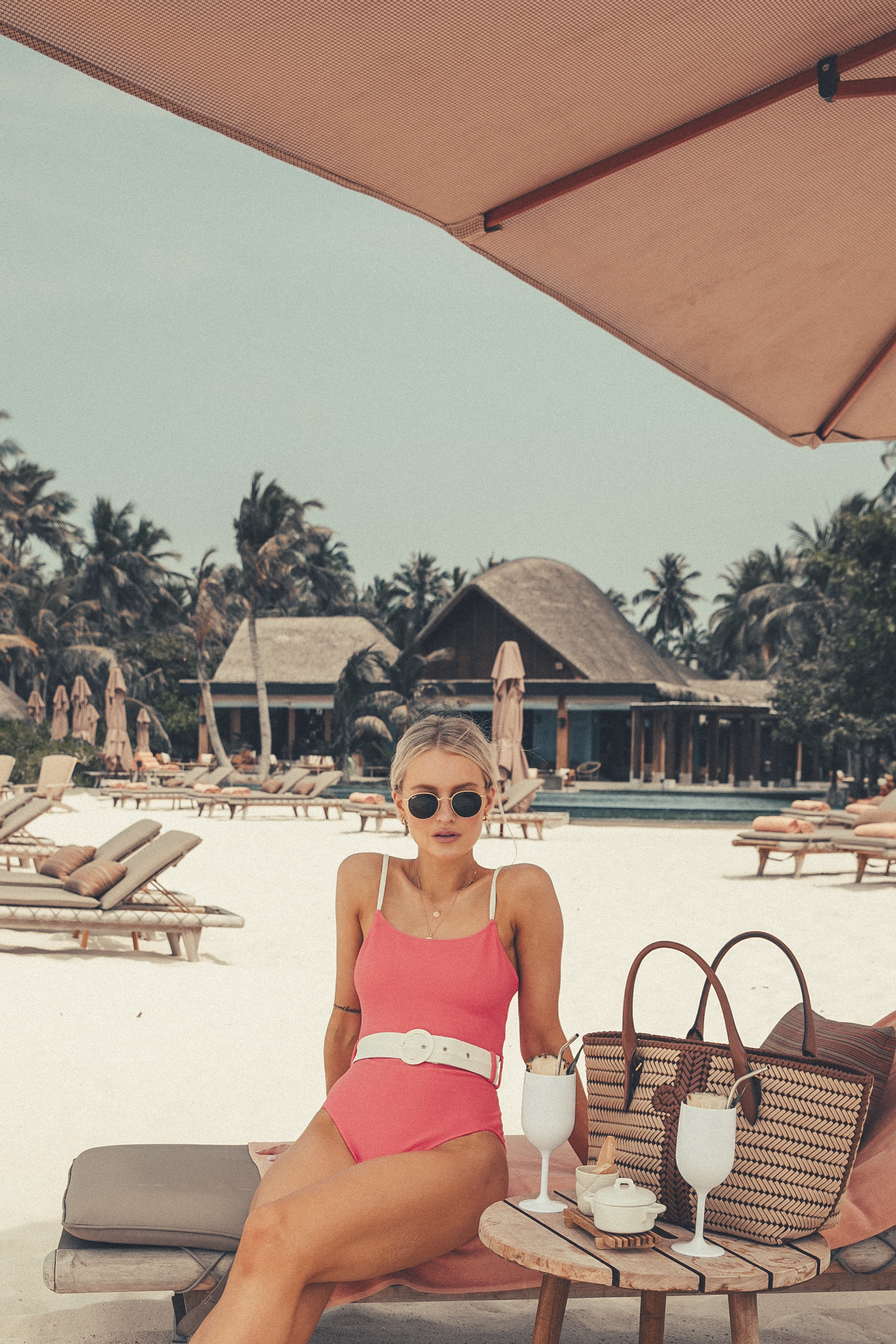 On arrival at Male airport and before you board the resort's sea plane, you'll find that your vacation already begins. All the trappings you would expect from a 5 star resort are already at your fingertips, with a private lounge belonging to the resort that you can wait in pre flight and there's even refreshments and snacks for you to indulge in. Then comes the beautiful Joali welcome by the incomparable staff, which will instantly leave you feeling over the top excited to get to your villa via buggy and discover what's in store for your stay. 
I honestly feel the only word to describe the villa that we stayed in would be sensational. We were lucky enough to spend our time on the island hosted in a sunset luxury water villa with a private infinity pool and let me tell you, the word sensational may still not be enough to describe it. We've both been hosted at some gorgeous Maldivian resorts over the years but we both agree that the over water villa we stayed in was one of the most beautifully designed spaces we've had the chance to experience, both in the Maldives and elsewhere. Pinterest goals galore.
The villas have been designed as spaces that are utterly luxurious, yet full of comforts at every turn. There's a sweet femininity to the spaces with touches of pastel shades that make the villas feel so calming and you can tell every effort has been made to curate rooms that leave a lasting impression way after you've said goodbye. Full of stunning artwork, homely touches and an idyllic indoor/outdoor experience, you really will find it hard to leave. The layout was just spectacular from the bathtub view of the ocean, the 2 outdoor seating areas, the way the rooms flowed seamlessly into each other and the fact you could step down from the deck into the ocean into not too deep water. Perfect for someone like me who loves to explore and watch the rays but is definitely a little shy of deep open water. 
We also had the chance to visit the other styles of villas on the island and we both agreed we would have loved to have spent some time in the beach villas too with their tall ceilings and private beach cabanas. There were even some residences roomy enough with multiple bedrooms to host large families and even bachelorette/bachelor parties if you really want to do something special with a big group.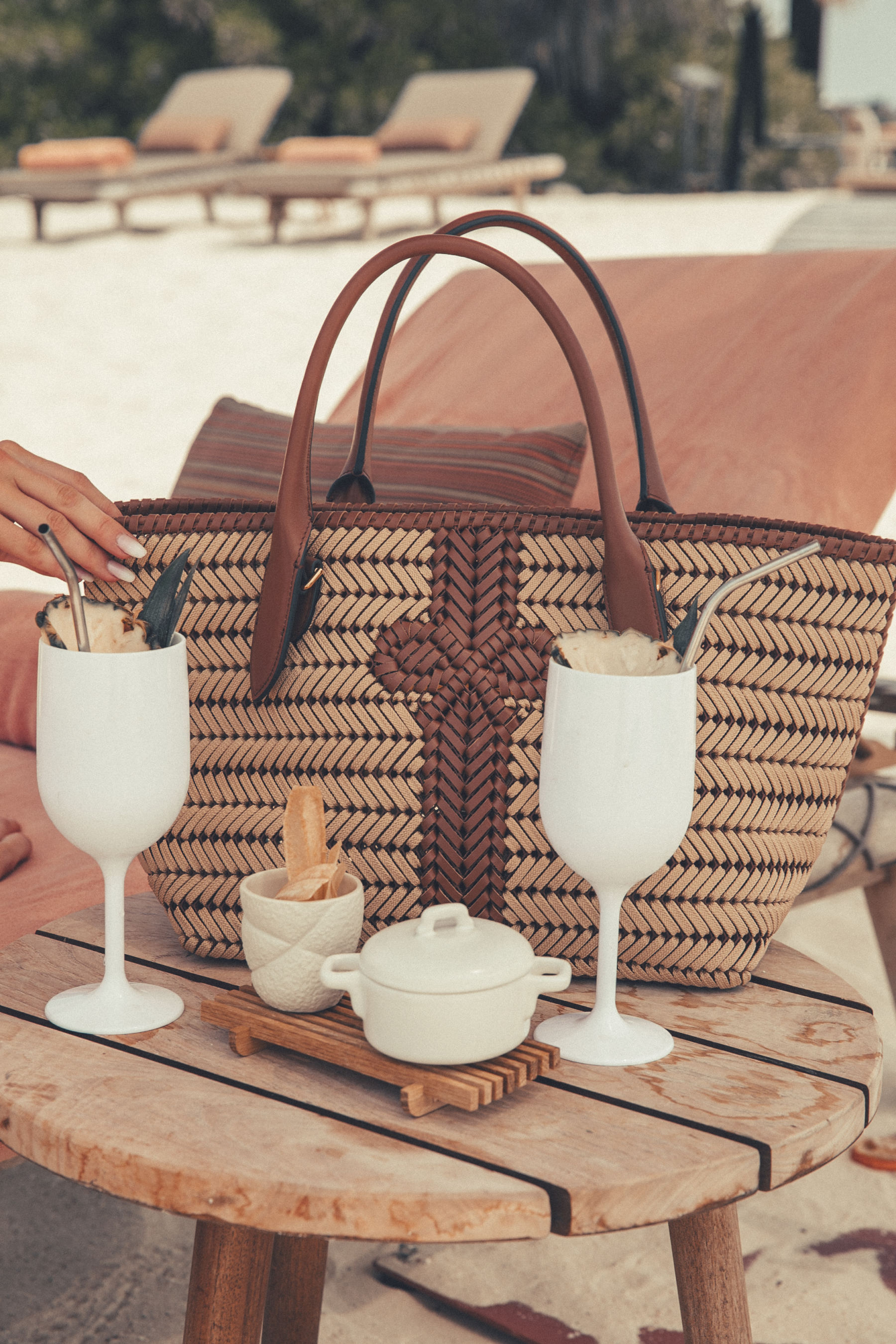 It's hard to know exactly where to start and exactly what to tell you about when writing about any resort as a whole because we all head on holiday to experience different things. Some of us want to embrace the privacy of a resort like Joali and barely leave the room, some of us want to spend our entire day in the ocean discovering the marine life, some of us plan our day around gorgeous dining experiences and some of us want to do a little of everything. What's amazing about Joali is that no matter which of the above categories you fall into, you'll find the resort will cater to your every whim. From their in room dining experiences, charters you can book, tennis courts you can head to and even their book exchange you can take advantage of if you plow through your own too fast. You'll find as your time goes on, that the staff really have thought of everything for your stay.
For Alex and I, we often spend a lot of time in our room/villa on holiday but at Joali we found ourselves enamoured with not only our private sunset villa with it's beautiful pool but with the white sand beaches too. We whiled away our sunshine filled days equally in our private pool, riding our bikes to discover new areas of the resort and eating our lunches on the beach together in gorgeous cabanas. It would be hard to really pick a favourite day we spent at Joali, but perhaps our last pictured here sipping piña coladas and wading out into the ocean to discover turtles may well top the list. 
And if like me you always head to a resort that has a spa you can visit, then prepare to be wow'd by the Espa at Joali. We visited twice and were utterly pampered until we fell asleep during one couples massage and you can see just how relaxed we were in the vlog below. Someone described Alex as being on another planet after his spa time and it was so true - well worth the splurge. Our only regret? Not visiting again before we left and having a treatment in one of the overwater spaces too!
If like us you're visiting Joali to celebrate a special occasion like a birthday, an anniversary or even your honeymoon, then the staff will go out of their way to ensure your time is filled with the most perfect of touches. One night we came back to our room to find the bath was filled with rose petals, another with happy birthday sentiments for Alex's 30th and on our anniversary, they so kindly organised a private dining experience at sunset on the beach. We made our way down to the sand knowing that the staff had planned something for us but we were blown away with the effort they had made for us. 
From being welcomed with champagne to toast the occasion, to our incredible Jadugar serving us the most delicious of meals, we felt well and truly spoiled and don't tell anyone but I may have cried a little about how perfect the evening felt. Well a lot after a glass of fizz and a gin too - but shhhh! But if you don't fancy a meal barefoot on the beach while you're at the resort, you can always indulge in the option of in room dining too. 
While at the resort our Jadugar (which translates rather sweetly as magician) was available to us for whatever we may have needed, but truthfully unless we needed a question answering or perhaps a buggy to take us to a dinner reservation, we barely contacted them. There is something lovely though about knowing that if you have a request or need an answer, someone is just a phone call away. In fact every single member of staff we encountered was second to none and most important to me, was so friendly. They made our time at Joali so full of sunshine and it was simply wonderful.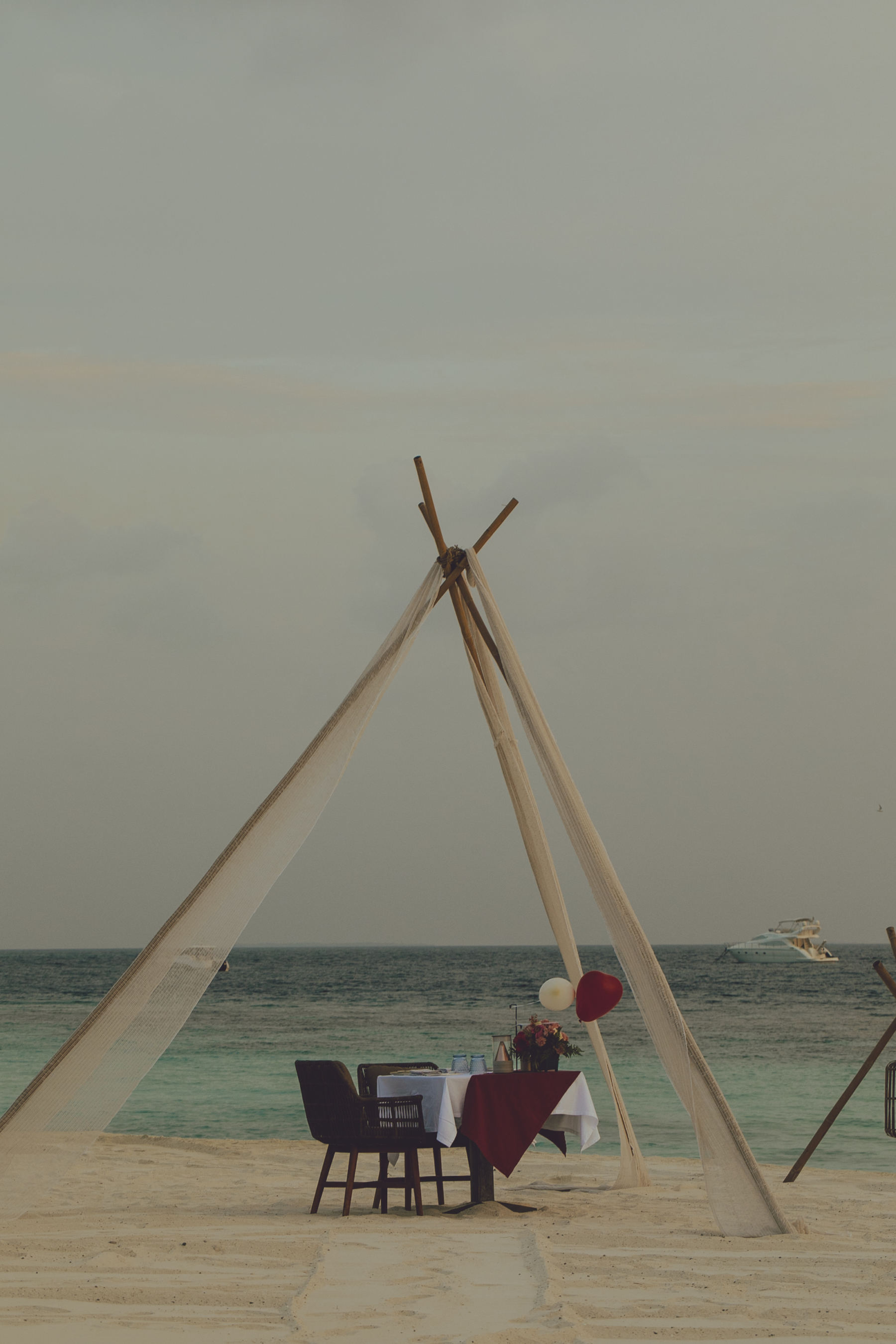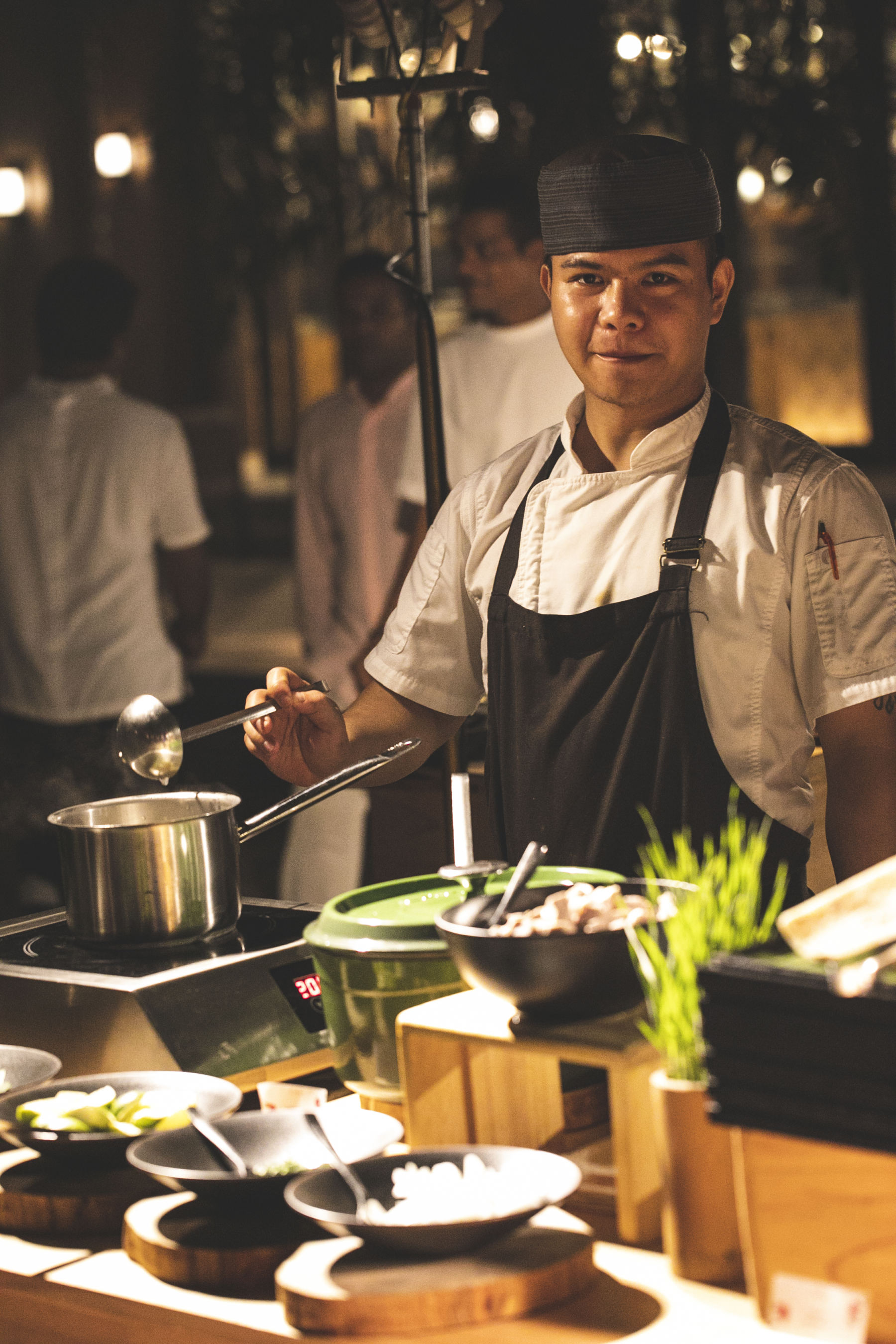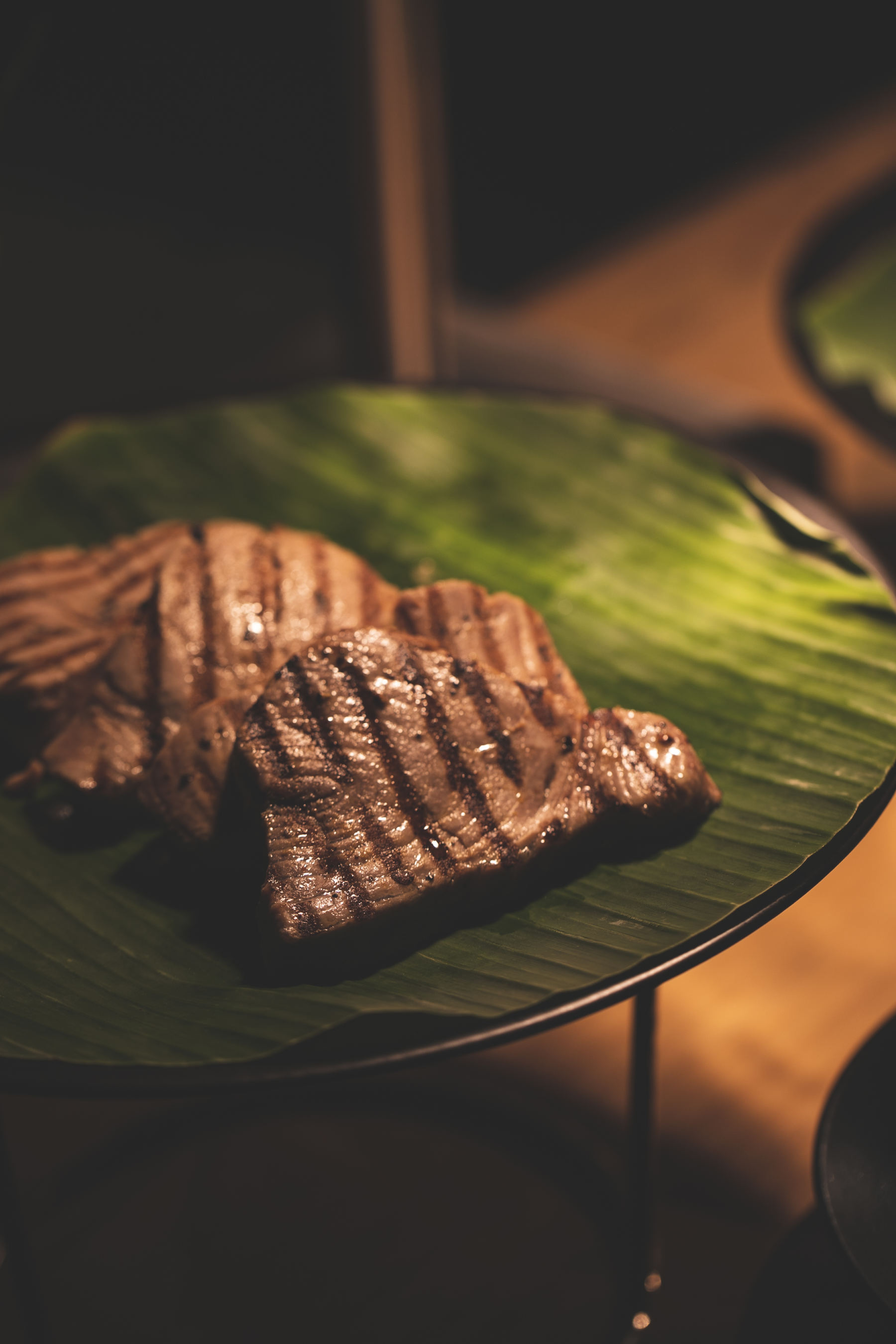 And my favourite topic no matter the resort, the blog post or the event? Food of course! The selection of restaurants at Joali is perfection. We took the opportunity to dine at them all to really make sure we experienced every corner of the resort but the Japanese restaurant Saoke was both our favourite of the collection. Not only are the views utterly spectacular but we even managed to spot some sharks swimming around us as we dined, an experience neither of us will ever forget. The food designed by chef Takagi Kazuo was absolutely divine and I can still taste the tuna we ordered as if I'd just eaten it for dinner today. 
We also adored the on beach lunch spots and most afternoons found ourselves ordering delicious salads and my personal favourite whenever we've visited the Maldives, local curry, to our sun loungers so we didn't miss a second of time at the beaches. And Alex's favourite no matter where we are is always Italian food, so Bellinis the Mediterranean restaurant was a real highlight too. There's always room for pasta in our itinerary! You'll feel spoilt for choice when it comes to deciding where to dine but trust me when I say you definitely won't have any regrets, no matter what reservation you make. 
Alex and I cannot say enough thank you's to the amazing team at Joali Maldives who made our celebrations together so incredible. We made memories that will last a lifetime and we couldn't be more grateful for their beautiful hospitality. You can visit the Joali website here to learn more about the resort and book your own Maldivian adventure.
We flew with Emirates from Manchester to Dubai (approx. 7 hours), Dubai to Male (approx. 4 hours) and then took a sea plane organised by the resort from Male to Joali (approx. 45 minutes). We also paid to extend our stay (we didn't want to leave!) as well as resort extras such as spa time and our flights.
Sign up here for a weekly catch up of everything Inthefrow