24.02.2020
Dior Capture Totale
C.E.L.L. Energy
It's no secret that it took me years to perfect my skincare routine but I think that's because we've all been in the same situation at one point or another. To work out what my skin needed and didn't need, seemed like an impossible task and that was speaking as someone who never had any extreme issues to combat.*
I've been lucky enough over the years to have had access to not only some incredible brands but some of the most talented aestheticians, dermatologists and skincare professionals around. With their help and also with a little trial and error of course, I'm confident I have my skincare base down to a tee. I use appropriate percentages of retinol, chemical exfoliators and post procedure balms at the advice of my own skincare professional and never ever ever (I'm not sure I can stress this enough) EVER miss applying sunscreen.
The one thing my normal to dry skin tends to crave however, is moisture and I find that as I get older this craving naturally gets more intense. A lack of elasticity and hydration is a common side effect of aging and it's never too early to give your skin a helping hand and find products that work in conjunction with your unique routine.
With that in mind, Capture Totale C.E.L.L. Energy (ad) by Dior is the brands newest luxurious release and I jumped at the chance back in January to discover just what all the fuss is about. Here's why the new collection, backed by Joanna Czech - a leading aesthetician and facialist to the stars, is the newest skincare innovation you'll definitely want to indulge in.
*For reference I have a normal to dry skin type and occasionally have acne breakouts that are more hormonal based, as well as the presence of milia. Each individuals skin needs are unique and you should always consult the appropriate expert if you are having ongoing skin issues.
This blog post & shop widget use affiliate links. 
The skincare products featured were kindly gifted.
Affiliate text links are marked (ad).
Read the disclaimer about affiliate links & PR gifting here. 
With access to so many new launches along with a better understanding of my own skins needs now I'm in my 30's, I was so excited to see that one of my favourite brands across the board, have released their newest age defying innovation. Capture Totale C.E.L.L. Energy (ad) is the luxurious new range from Dior that harnesses research into the skins cells as well as the brands previous floral expertise. If like me you love to know the science behind the products you're applying to your skin, then you'll find the facts behind C.E.L.L. Energy (Cutting Edge Long Lasting Energy) captivating. The Capture Totale range has been formulated to boost the skins ability to re-energise its cells and therefore slow down the natural signs of aging. Encouraging firmer, plumper skin that over time boasts a smoother texture and increased hydration retention. And not only is the range thoughtful in its ingredients, Dior have ditched the plastic this time too. All the components are fully recyclable and are contained in beautifully chic glass components. A real moment for applause in my books, for such a huge company to make this sustainably focused statement.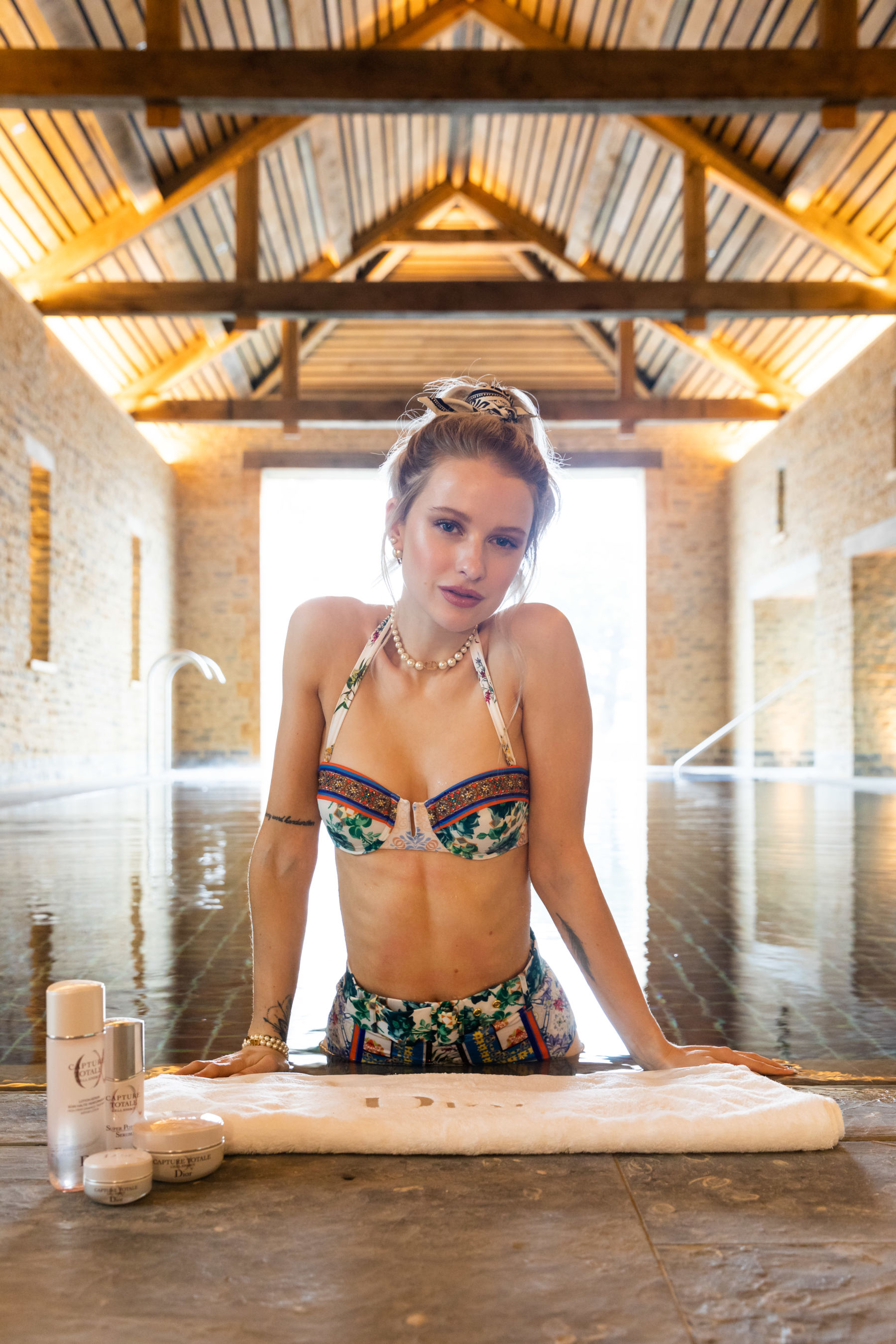 To simplify the research behind why the collection was formulated (With 20 years of research into this we could otherwise be here for some time) the skin has been found to contain not only cells but mother cells that are responsible for healing. These particular cells have been found to have the ability to awaken their surrounding counterparts if they are stimulated with the correct ingredients, therefore named the mother cells. In time the skin is encouraged to regenerate itself just as it would do when it's damaged by external factors such as wounds or burns. You may have already heard mention of these cells many times before as stem cells. The knowledge about these mother cells combined with ingredients such as flowers that are known for certain 'healing' properties is the basis for C.E.L.L. Energy and the newest additions to the Capture Totale (ad) range. Madagascan longoza, Chinese peony, Chinese white lily and Chinese jasmine. All used for their almost magical abilities such as fast cell regeneration, boosted power reserves and in the case of the Madagascan longoza - the ability to grow even on burnt land. Incredible right?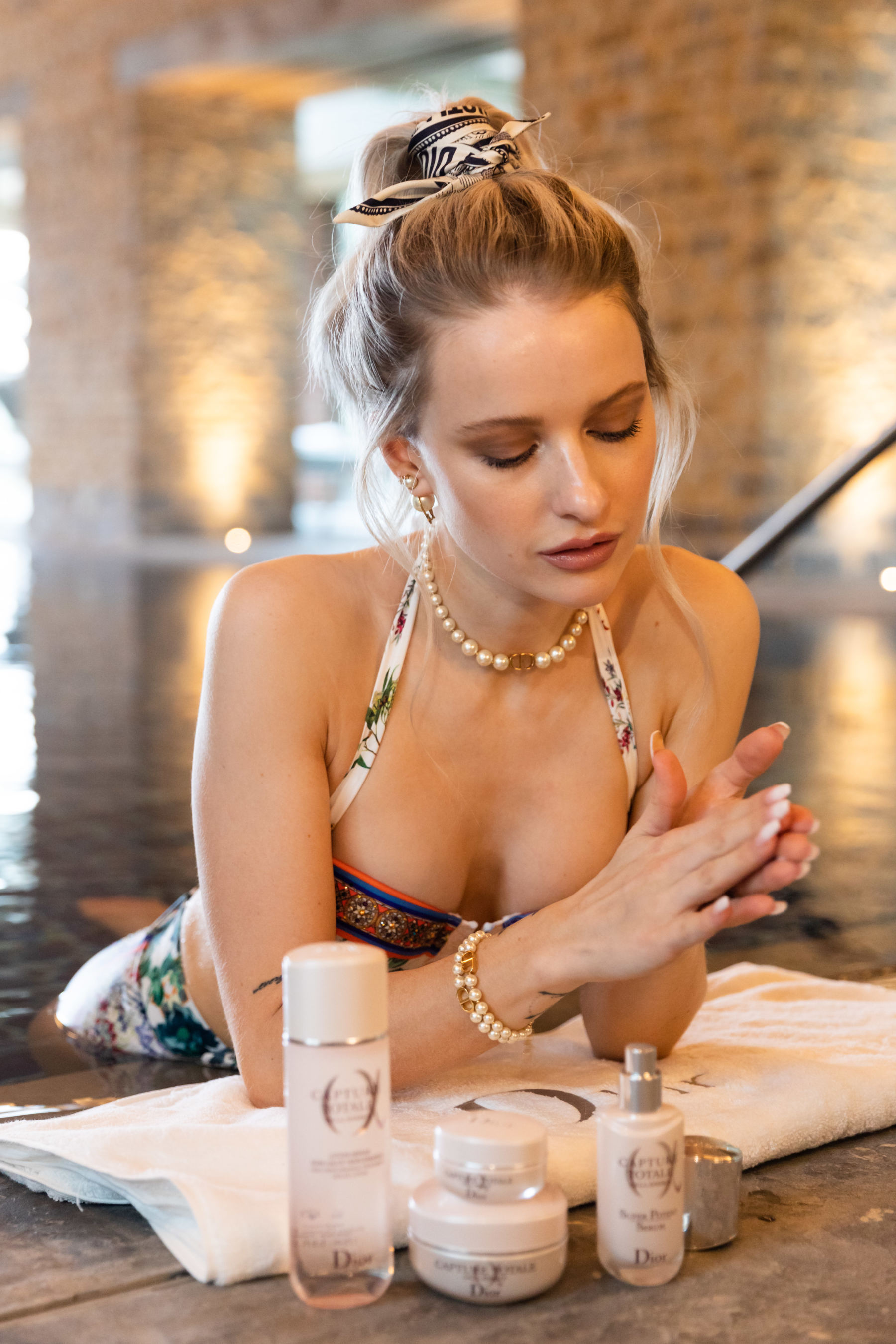 So what about the products themselves? After having the last few weeks to really get to grips with them, I most definitely have some stand out favourites from the range that I'm excited to share with you. Oh and if you want to see me use the full range for the first time, you can see my first impressions in the vlog below.
So I'm going to go out on a limb here and say that the Super Potent Serum (ad) is one of the nicest serums I've ever had the pleasure of adding into my routine and I have tried quite a few over the years. With added hyaluronic acid there's a real instant glow to the skin after I use it. There's something so pleasing about seeing an immediate radiance when I apply it, that it's encouraged me to add it into my everyday routine. If you try only one thing from the range I'd highly encourage you to choose the Super Potent Serum.
Next is the High Performance Serum Lotion (ad) packed with vitamins C, E, B3 and amino acids. There's a real gentle feel to this lotion that I really, really love. After removing your makeup and sometimes rubbing a little too much with your cotton/bamboo pads (I'm definitely guilty of this) this lotion feels really calming and hydrating for my skin. A step I've not used prior to being introduced to the range but one I've really enjoyed when I have a little extra time for my routine.
The High Performance Gentle Cleanser (ad) has a gorgeously silky texture and is a gel formula that foams when massaged into wet skin. With a lightly floral scent it leaves skin cleansed and fresh but most importantly it doesn't feel like my natural oils have been stripped away. A pet hate of mine is trying a new cleanser and feeling your skin tighten as it dries because what I've used has simply been too harsh for my skin. Not my favourite pick from the range but a great second cleanse option after removing my makeup. 
As for the Firming Eye Cream (ad) I've already told my Mama I'll be treating her to some the next time I'm home as I think she will love this. The texture of this is actually quite hard to explain (as you'll see below haha) but I'd say it's somewhere in the middle of a cream and a gel. It has the lightness I like in an eye cream so I know it won't migrate into my eyes but it feels instantly hydrating as you apply it and I get the feeling it almost fills in my fine lines. 
And last but not least the Firming & Wrinkle Correcting Creme (ad) is a beautifully hydrating choice that really sinks into the skin. It's quite different from the other moisturisers that you'll find on my vanity but there's something refreshing about the lighter feel when you apply it. I know I can sometimes overwhelm my skin with unnecessary heavy products when I'm feeling dehydrated, so this is a really fresh choice that leaves my skin feeling clean as well as hydrated. 
In the interests of full clarity, Alex and I shot these images while on an overnight PR stay with the Dior skincare team at The Newt in Somerset. Although I was invited to learn more about their newest launch there was no obligation to share my thoughts on the range and this content is not sponsored. 
Watch My Capture Totale First Impressions
Sign up here for a weekly catch up of everything Inthefrow