26.02.2020
Choosing The
One
Let me preface this post by saying I'm a firm believer in wearing and styling whatever makes you feel your best. I have never thought that there are rules when it comes to fashion and whether you feel you want to follow trends or break the mould and be a trend setter yourself, it's an individual choice. No matter your age, your shape or even your career, feeling great should always be your aim no matter the occasion.
There is one situation however that I feel we all struggle with and that's going 'out out'. The fancy bash, the red carpet walk, even the charity gala dinner, there's always that sense of panic and a sudden need to whip out your credit card. But what should we really wear?
The answer? Whatever makes you feel like you could conquer the world. 
Show your legs, show your cleavage, show your arms or show none of them. Dress however you want to dress, show off the parts of you you feel comfortable doing and turn going 'out out' into wearing an evening dress like you've never worn one before.
Here's a little help with what to wear if you feel like you need a boost of confidence. 
This blog post & shop widget use affiliate links. 
The accessories featured were kindly gifted.
Affiliate text links are marked (ad).
Read the disclaimer about affiliate links & PR gifting here. 
The V Neck
If you're all about the cleavage then the V neck style is most definitely your best friend. A way to draw the eye from other areas of your body you may not want to focus on but also a way to celebrate your body. Personally I stay away from V necks as I tend to prefer to show my legs but when I have taken the plunge and opted for the deep V, I do have to admit I've felt something close to invincible. It of course all depends on how much support you might need but styles like wrap dresses, blazer dresses and even a 90's cowl neck/slip dress (so on trend) will allow you to feel your best. And my biggest tip for showing some cleavage? Invest in some great underwear too! 
The Mini Mini 
If you're like me and you love showing off a killer pair of heels or even over knee boots when the occasion is right, then a mini is the dress for you. What type of mini is all up to you of course and I'd go with whatever makes you want to strut your stuff like Bella Hadid walking the runway at Versace this season. If you want to show off your curves then go for something fitted like my embellished Balmain dress, if you want to balance out wider hips go for a more structured shoulder, if you want to balance out wider shoulders (and accentuate a smaller waist) then go for an A line skirt and if you want to show your legs but balance your hips, then look for dresses with detailing across the chest but not the waist.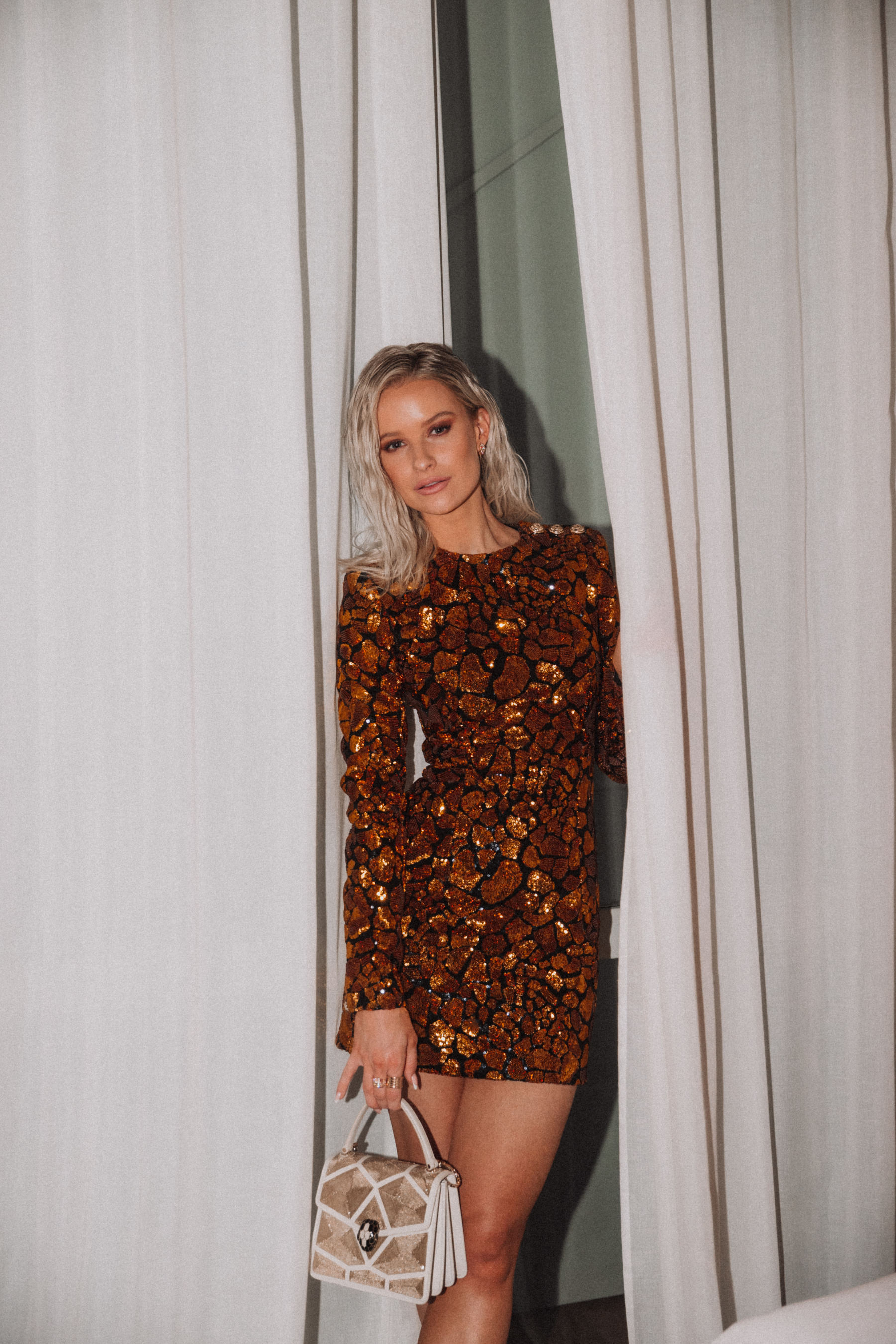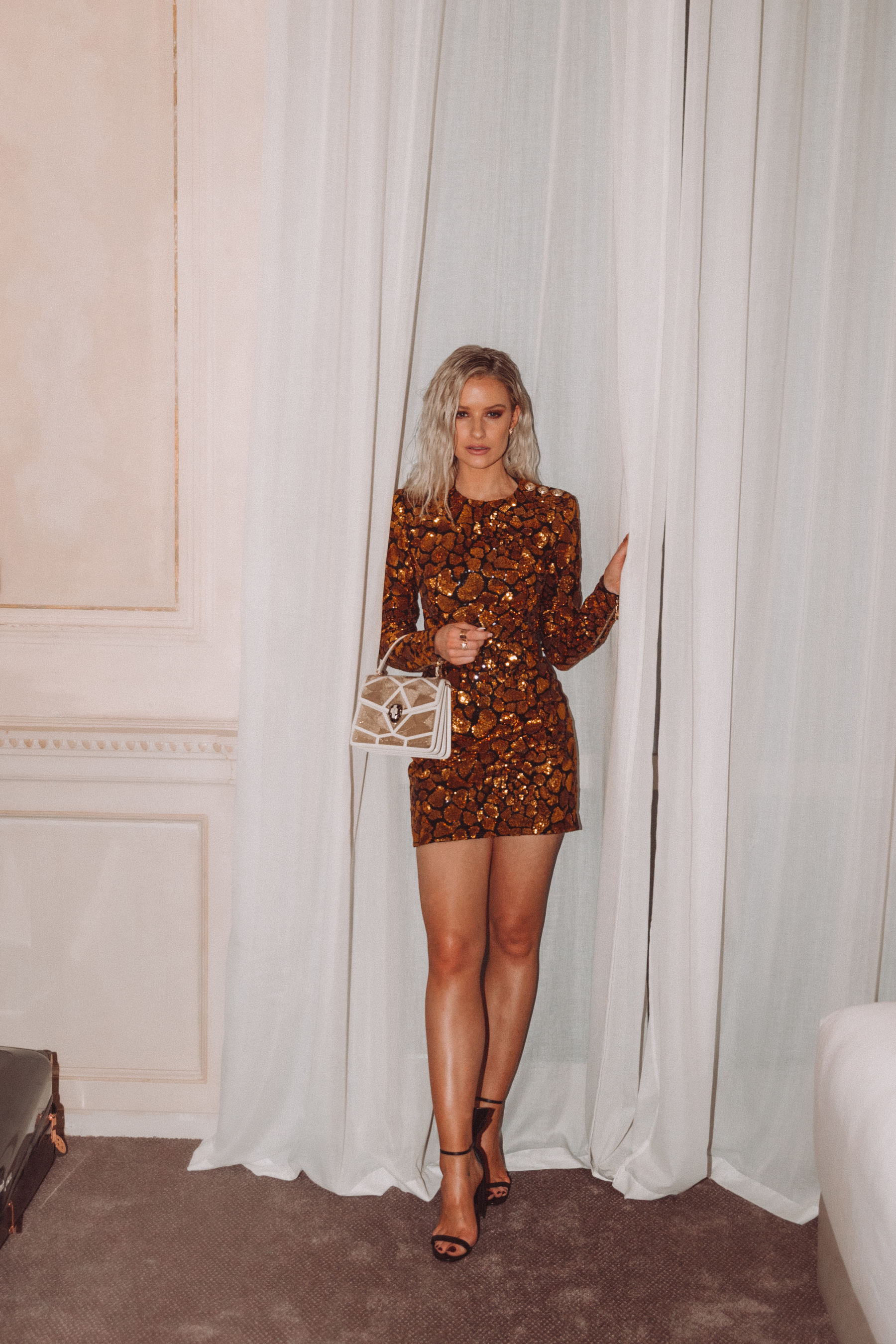 The Long Sleeve
Don't want to show off your arms but hate having to layer with blazers, cardigans and shawls? Then a long sleeve style is definitely something you should add to your wardrobe this season. It's the perfect way to feel comfortable in your own skin and especially this year when sleeves are so on trend. If you want to keep things chic you can stick with fitted down to the wrist, go romantic with lace detailing to the forearm or if you want to closely follow this seasons trends then go for a dramatic puff sleeve. All of them look incredible no matter the skirt length but a more dramatic sleeve will definitely help to balance out wider hips.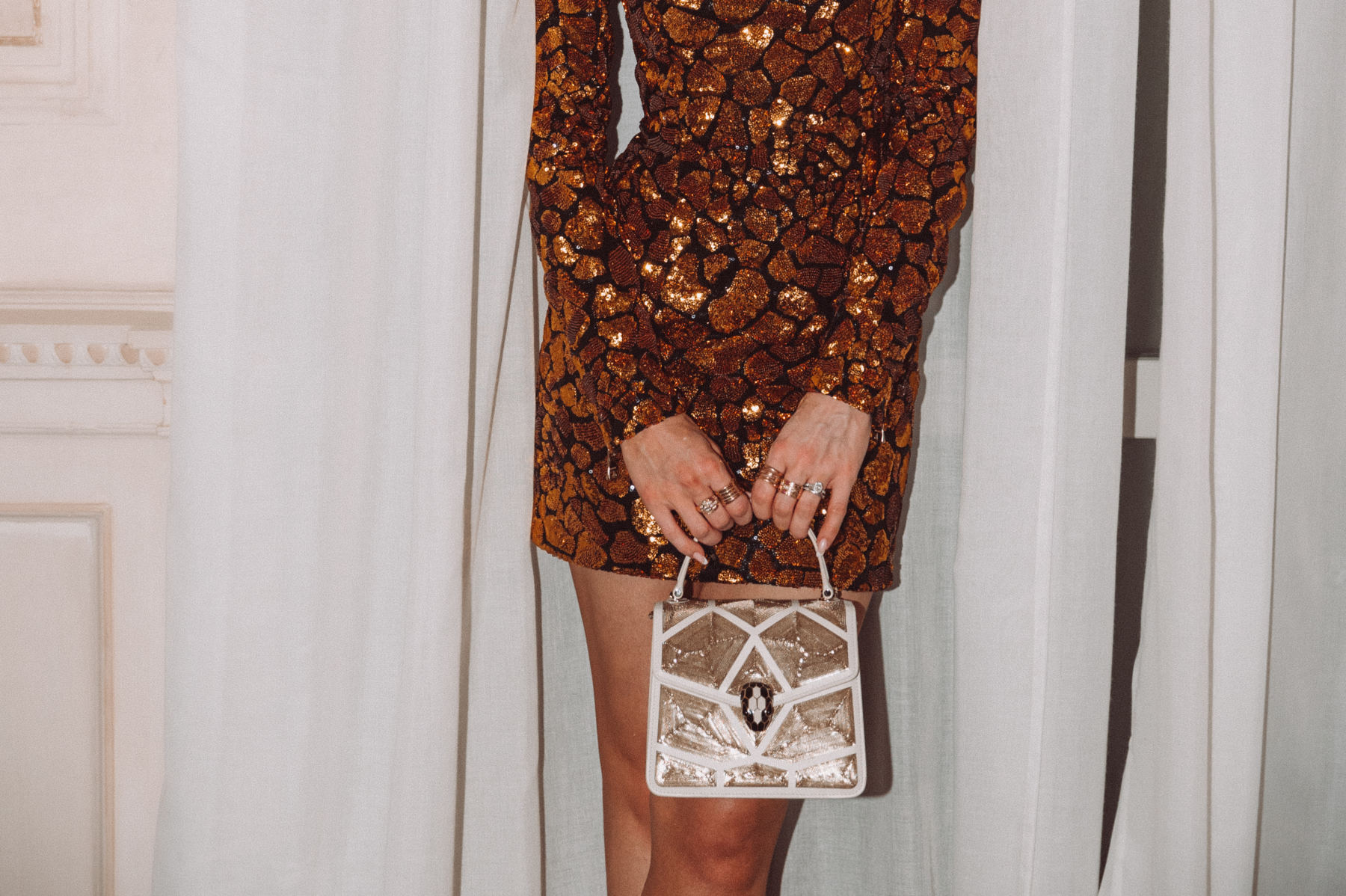 The Floor Length
And if you don't feel like you want to show any leg, then a floor length style is definitely the dress choice for you. Quite often on a red carpet or for a really formal occasion I'll choose to wear a suit but some of my most memorable looks have been in spectacular floor length gowns. There's something utterly princess like to sashay into a room with layers of silk, sequins, tulle and if you have the chance to rock a maxi dress I so would. Of course the full style depends on what else you want to draw attention to but there's so many styles to rock and mix in with different sleeve lengths, neck shapes and materials.
Images shot in Milan during fashion week and I'm also wearing a little touch of Vita Liberata Body Blur (ad) on my legs.
Sign up here for a weekly catch up of everything Inthefrow