20.01.2020
A Mini-moon To
Remember
It's not often when we travel that I choose to feature a resort here on the blog. Quite often there'll be a little too much other work to do while we're away, to even consider taking some pictures of our destination or it simply won't have that wow factor that pushes me to feature it. 
Alex and I knew after the wedding we wouldn't have the time to go on a honeymoon until the middle of 2020 so we decided to take a little time together, pre Christmas for something of a mini-moon. We started chatting about which resorts we would hurry back to and texting friends for recommendations, when the amazing team at Maisons Pariente reached out about their newest hotel - Hotel Le Coucou.*
A 5* resort in the French Alps where you can ski in and out of the hotel, experience the most beautiful Tata Harper spa and cosy up in their uniquely designed rooms. The team invited us to stay with them for their first ever season in December and we finally got the chance to spend some quality time together as husband and wife. 
So here's a little about our time together at the beautiful Hotel Le Coucou in Meribel and why we'd love to go back both as a couple and with our best friends too. 
*Although our stay at the resort was kindly gifted - we paid for our flights, transfers, spa treatments & amenities.
The opinions stated, as always, are all my own.
This blog post & shop widget use affiliate links. 
Affiliate text links are marked (ad).
Read the disclaimer about affiliate links & PR gifting here.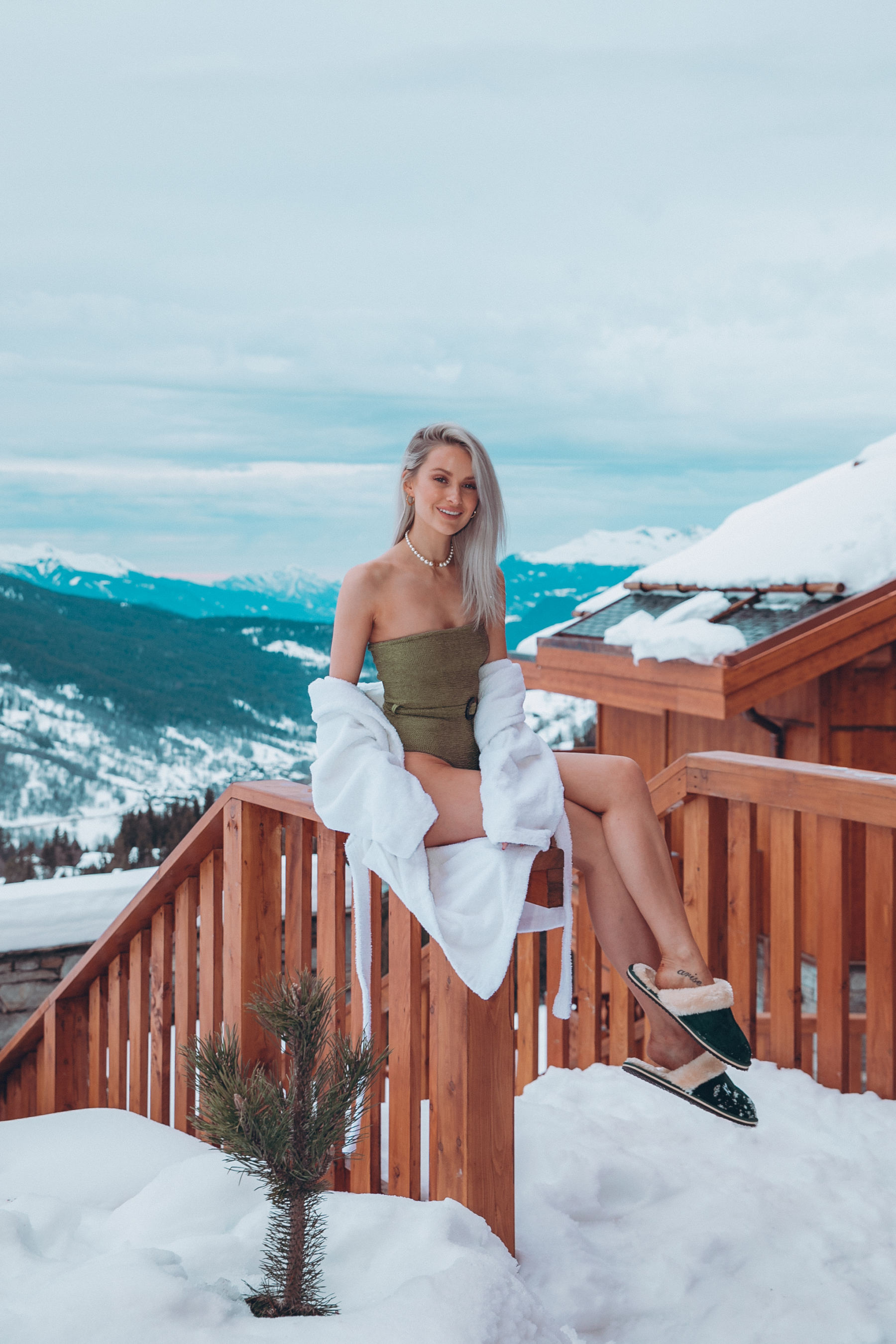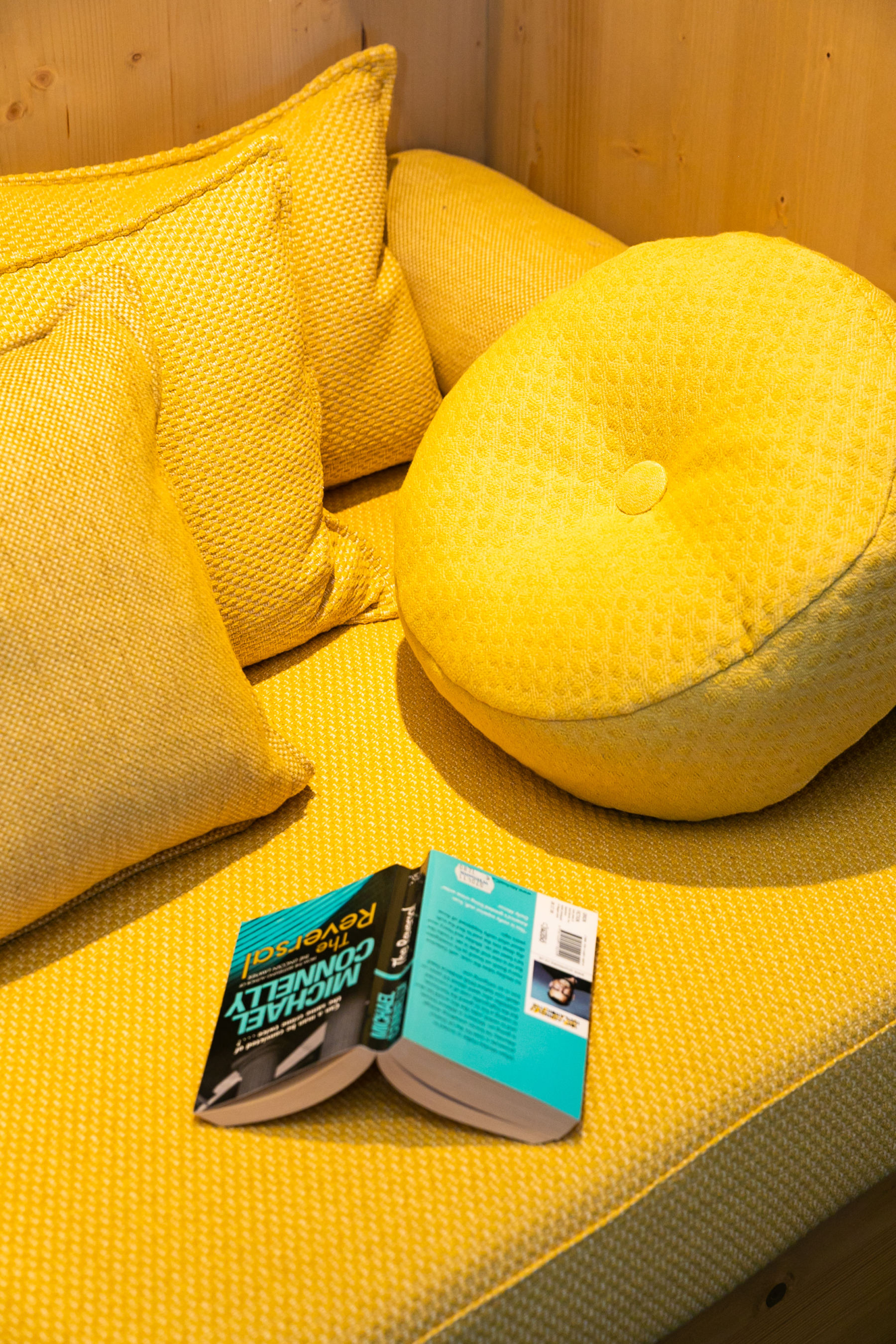 Hotel Le Coucou is located in the ski resort of Méribel in the beautiful French Alps. To visit Alex and I took a quick 2 1/2 hour flight from London Heathrow to Geneva and organised a car transfer from the airport to the hotel. Le Coucou is situated right in the heart of the Alps, so the drive itself was around 2 hours but felt much faster because of the gorgeous scenery and views we had the chance to take in along the way. My best tip for booking your transfer would be to ensure you organise a vehicle big enough for your luggage and ski equipment - and most definitely compare prices, as we found a great company who were half the price of some other quotes we received!
What sets the hotel apart from its surrounding counterparts is the fact Le Coucou is the only ski in/ski out hotel in the area, which for both of us was a huge bonus and has been a selling point before in visiting other hotels around the world. The fact we could eat breakfast, clip straight into our skis and be on the slopes within moments was really quite magical. The flexibility this positioning gives you is really incredible, as you can access the hotel as and when you need to throughout the day, rather than having to plan your whole day out in advance. The slopes themselves were also just ideal for Alex and I, as we love to take things at our own pace and found there were so many fantastic blue and green runs, as well as a few red runs I was brave enough to explore this time too. 
Le Coucou also has two restaurants (one that serves amazing breakfast and lunch choices) and a stunning bar that we adored spending our evenings in unwinding with the talented barmen. If Alex can find a good Old Fashioned or a Manhattan he's a happy boy! We also really enjoyed visiting the Beef Bar restaurant (which is primarily beef as the name suggests) but as pescatarians we definitely indulged in a fondue or two and some exquisite sea bass. What's also great about the location is you are only a short drive away from being able to explore the local area and so many other places to eat and drink. The hotel staff will happily organise a chauffeur for you as well as recommending the best places to visit, priceless.
The Details 
What really hits you when you arrive at the resort is the beautiful design and decor that encompasses the entire hotel. There's a real cohesiveness throughout the bedrooms, the restaurants and the lobby that feels so luxurious but at the same time unbelievably cosy. From the outside your first words looking up at the hotel are 'wow' and then you'll find yourself repeating yourself multiple times as you enter through the front doors and find yourself under the beautiful stained glass ceiling dome. The hotel itself was designed by architect Pierre Yovanovitch who injected his modern French influence into the decor and you can really appreciate how 'different' the hotel appears. There's an almost Scandinavian feel with so much light wood surrounding you on the walls, floors and ceilings, but the splashes of fabrics, textures and colour feel so warm and comforting. The words that come to mind if I wanted to sum up how the decor feels would be chic, natural and cosy - a perfect welcoming combo for an elegant ski resort.
Alongside the decor in the hotel the design of the rooms really impressed Alex and I. There's nothing worse than unpacking in your room and struggling to find enough space for all of your luggage and it seems like Le Coucou really thought this through. I don't think I've ever visited a ski resort that had so much wardrobe space, which when all you've packed is knitwear and ski jackets is very much needed! And because it's the little things that count for me whenever we travel, I have to say how much I appreciated the beautifully fluffy slippers in the room. The perfect little welcome in our room and I barely took them off for the week and unashamedly wore them down for breakfast, having coffee on our balcony and visiting the spa.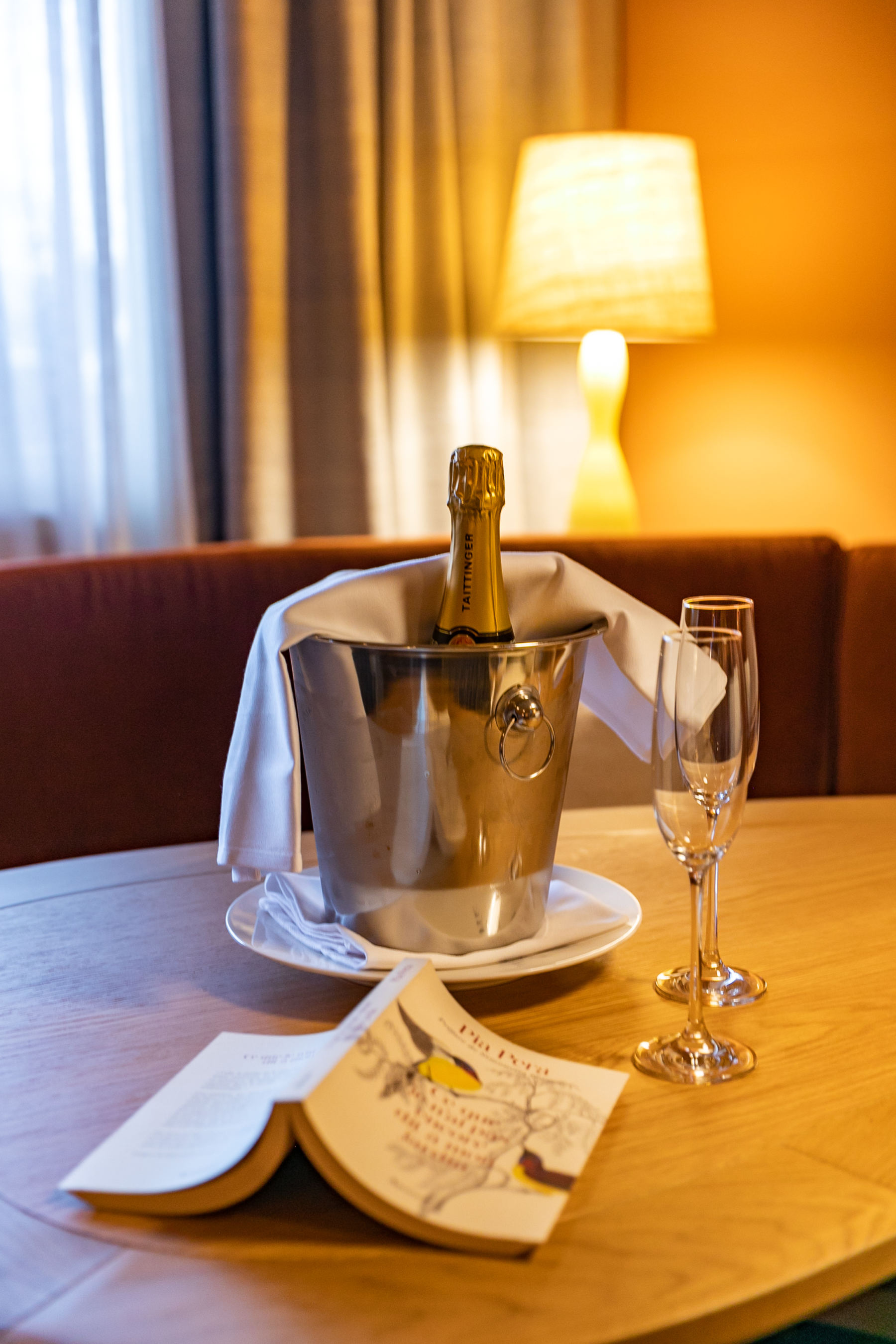 The Staff 
It may seem a given that when visiting a 5* star resort the staff would be simply amazing but I cannot stress enough just how friendly, welcoming and helpful every single member of the hotel team was. I've been lucky enough to visit some absolutely idyllic places over the years but I think I speak for both Alex and I when I say that quite often, it's the experience with the amazing staff anywhere that would encourage us to revisit any destination. Everyone we met during our stay went out of their way to make our stay so special and couldn't have done more to have made our time away any better. An honourable mention also has to go to the unbelievably knowledgeable and helpful staff in the ski room, who when I was having issues with my first pair of ski boots took such good care of me and solved my problem straight away. Just one of many reasons we'd love to go back sooner rather than later! 
I have to say one of the biggest draws for us to return would most definitely be the Tata Harper spa in the hotel and I'm not sure I would quite be able to put into words just how magnificent the staff and the spa facilities are. Now I know the main lure of the brand new Hotel Le Coucou is that they're a skin in/ski out resort and that the hotel itself it's so insanely luxurious but for a mini-moon, the beautiful spa really was such a pull for us. We decided before we arrived that apart from a couple of images I wanted to shoot the whole week would be about spending time together and that meant a day in the spa. After booking in for a deep tissue massage and spending the day flitting between the heated pool and the sauna we were so relaxed we rebooked ourselves in for the same treatments 2 days later! I have had a lot of massages over the years but the massage I had in the spa at Le Coucou was one of the best I have ever had. I highly recommend booking yourself in for a treatment as the staff know exactly how to make your treatment one of a kind. The best massage I've had in a very long time and I desperately want to return!
A huge thank you to everyone at Hotel Le Coucou who made our stay so memorable - we can't wait to visit again!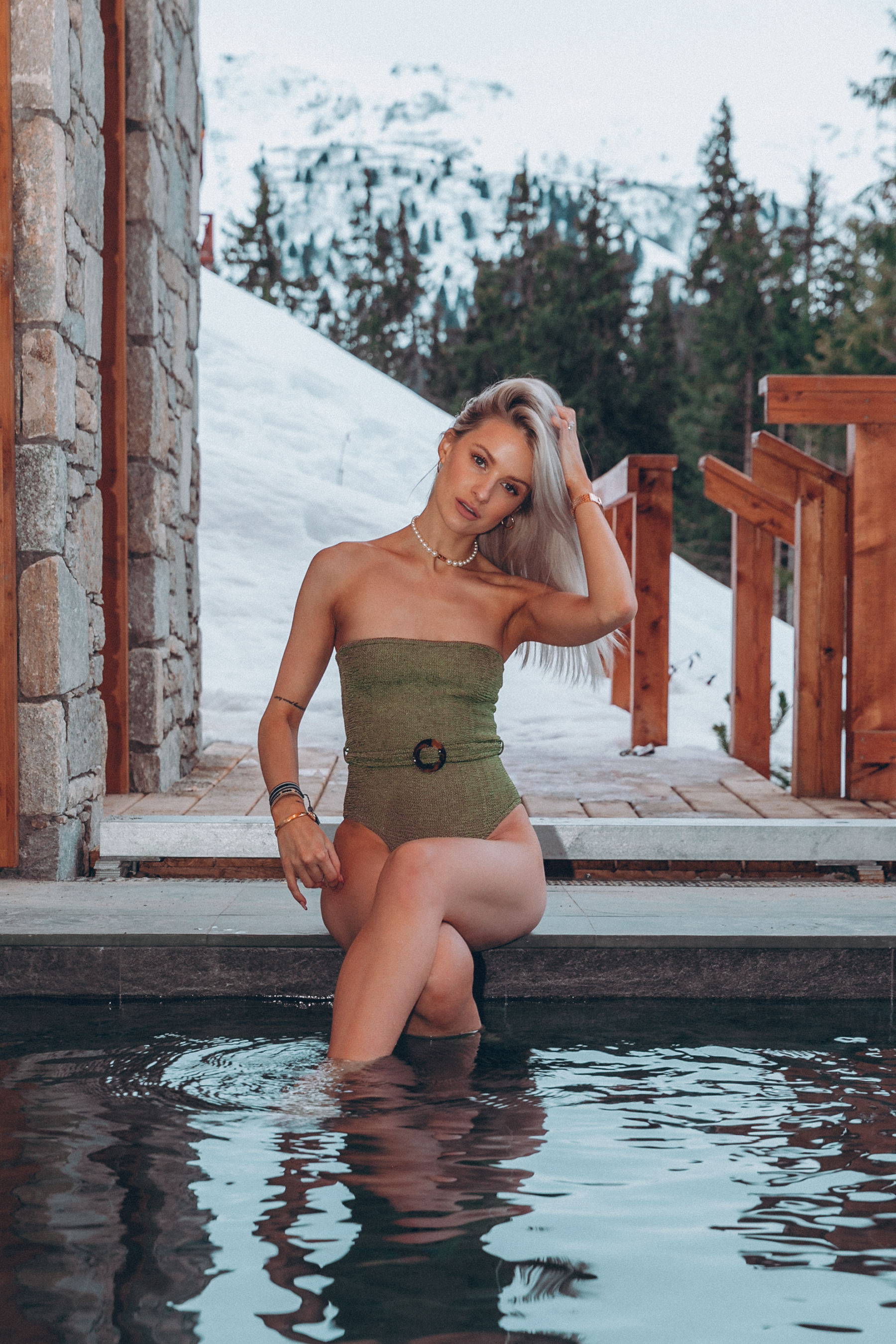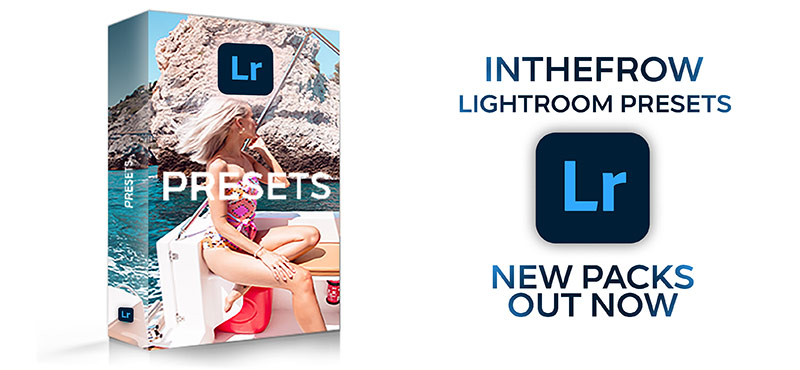 Sign up here for a weekly catch up of everything Inthefrow