24.01.2020
5 Must Have
Denim Brands
Denim is a true staple in my wardrobe. My go to piece for so many looks. Both an 'I know what I want to wear' piece and an 'I don't know what I want to wear' piece. You may never see me strutting down the red carpet in jeans but you'll find me rocking them for most other occasions.
I recently filmed my first fashion video of 2020 and although it was all about my favourite piece of clothing (do I even need to mention that that means it was all about blazers?) I realised how much I love my denim collection too and a few brands in particular. 
Black jeans, skinny jeans, blue jeans, flared jeans, white jeans, mom jeans. There's so many washes, fits and styles, that it makes them the most versatile item of clothing in my wardrobe by far. 
So here are my 5 favourite denim brands you'll find not only in my new closet but all over my social media too, as some of my most worn pieces. 
This blog post & shop widget use affiliate links. 
The above boots & jewellery were gifted.
Affiliate text links are marked (ad).
Read the disclaimer about affiliate links & PR gifting here. 
Grlfrnd Jeans
Started by the team behind Revolve.com (ad) Grlfrnd was created as a fashionistas dream denim collection. They've more recently expanded the range into a little bit of everything (think statement accessories, military style jumpsuits, 'out out' dresses and even sumptuous loungewear) but their denim is still on top for me. Definitely a pricey choice when it comes to jeans but once you slip a pair of their Kendall or Karolina styles on you'll see why I wear them so often. Their skinny styles are a must have for me as they contain just the right amount of elastane and wash incredibly well.
Joe's Jeans
The main selling point for me when it comes to Joe's Jeans (ad) is the quality you get for the price you pay. Again another more premium price point but both the classic cuts and modern takes deliver on everything you expect them to. What's cemented my love for the brand even more so is their recent collaboration with Danielle Bernstein of WeWoreWhat. Her high rise vintage straight cut (especially in the light wash) and the skinny cut with the ankle zip are both at the top of my wishlist for Spring looks - that exposed fly is a statement I love.
Mother Denim
You've probably seen me wearing Mother Denim (ad) quite a lot and that's because I especially adore the cuts and designs that are a little different from my classic denim style. In amongst my uniform skinny jeans you'll find some beautiful Mother Denim pieces including their weekender flare and some of their more cropped styles with their statement undone hems. I'm definitely a sucker for a more distressed jean but just a touch of fray to the ankle of a cropped style is an easy nod without showing too much skin.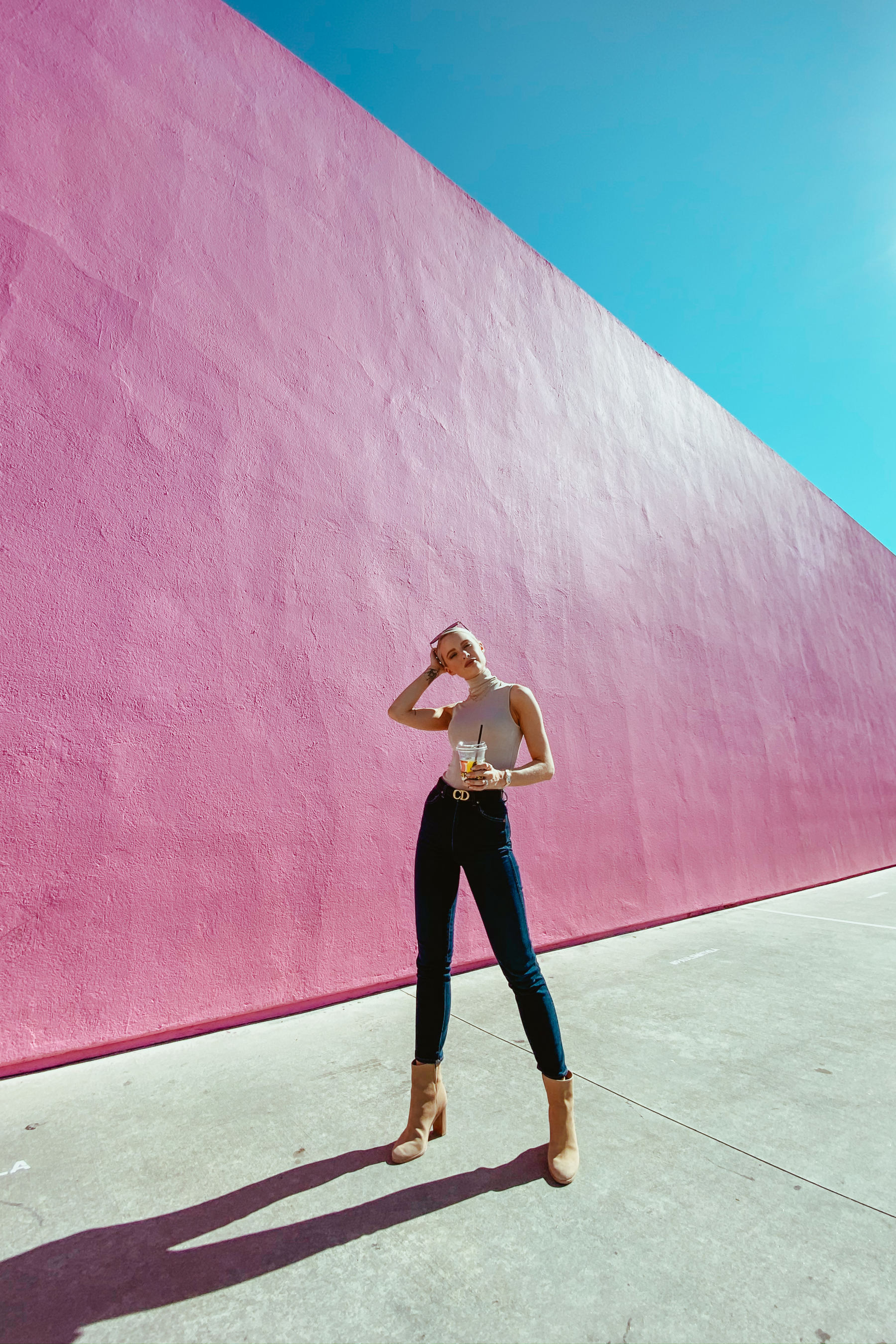 Re/Done
Do you remember those white jeans I lived in last year and the year before? The skinny style that I probably wore too much in hindsight but managed to style for numerous events? Well they're still going strong and they're making me want to add another pair of sustainable Re/Done jeans into my closet. If you've never heard of Re/Done (ad) before the brand rescue vintage Levi's and repurpose them into their signature fits using water conserving methods and no harsh chemicals. They bring life to otherwise 'worn' jeans and even cooler? That makes each piece they create unique. 
Current/Elliott
Another front runner in my wardrobe when it comes to denim are some very well worn Current/Elliott (ad) pairs, one of which are currently my go to pair. A high rise style with a cropped leg that are encouraging me to reach for flat shoes and trainers more than I ever have before. I'm also currently lusting after their newest coloured releases including an oatmeal skinny style with contrasting white pockets that would look amazing with a crisp white shirt and an oversized jacket.  
The jeans featured in the above images are from the Wrangler sustainable IndiGood range but are currently not available. 
Sign up here for a weekly catch up of everything Inthefrow