04.12.2019
Style & Beauty Diaries:
November '19
November seems to have flown by in the blink of an eye but looking back over everything we've achieved, it seems like it was equally one of our busiest yet most relaxed of the year.
Thanksgiving in Chicago, as always, was incredible. The one full week in the year dedicated to food, drink, friends and not much else. A time for Alex and I to spend quality time with our best friends and simply enjoy great company. We even took the opportunity to try the hot ones challenge which you can laugh lots at here!
There have also been some incredible working trips this past month, with the Adobe MAX conference in Los Angeles being a huge highlight for us. We've wanted to attend for years so to collaborate with Adobe as well as be able to see inspirational people like Dave Grohl, Shantell Martin and many more on stage, was a creators dream come true. 
So for now, as we've returned home from Chicago to our beautiful Christmas tree and a rather festive Frowhome, here's a look back at all the highlights from November in travel, style and beauty.
November 2019.
Venice, Italy
A Weekend with Self Portrait
See more of my looks here
and watch the vlog here. 
(Custom Self Portrait cape created for the occasion)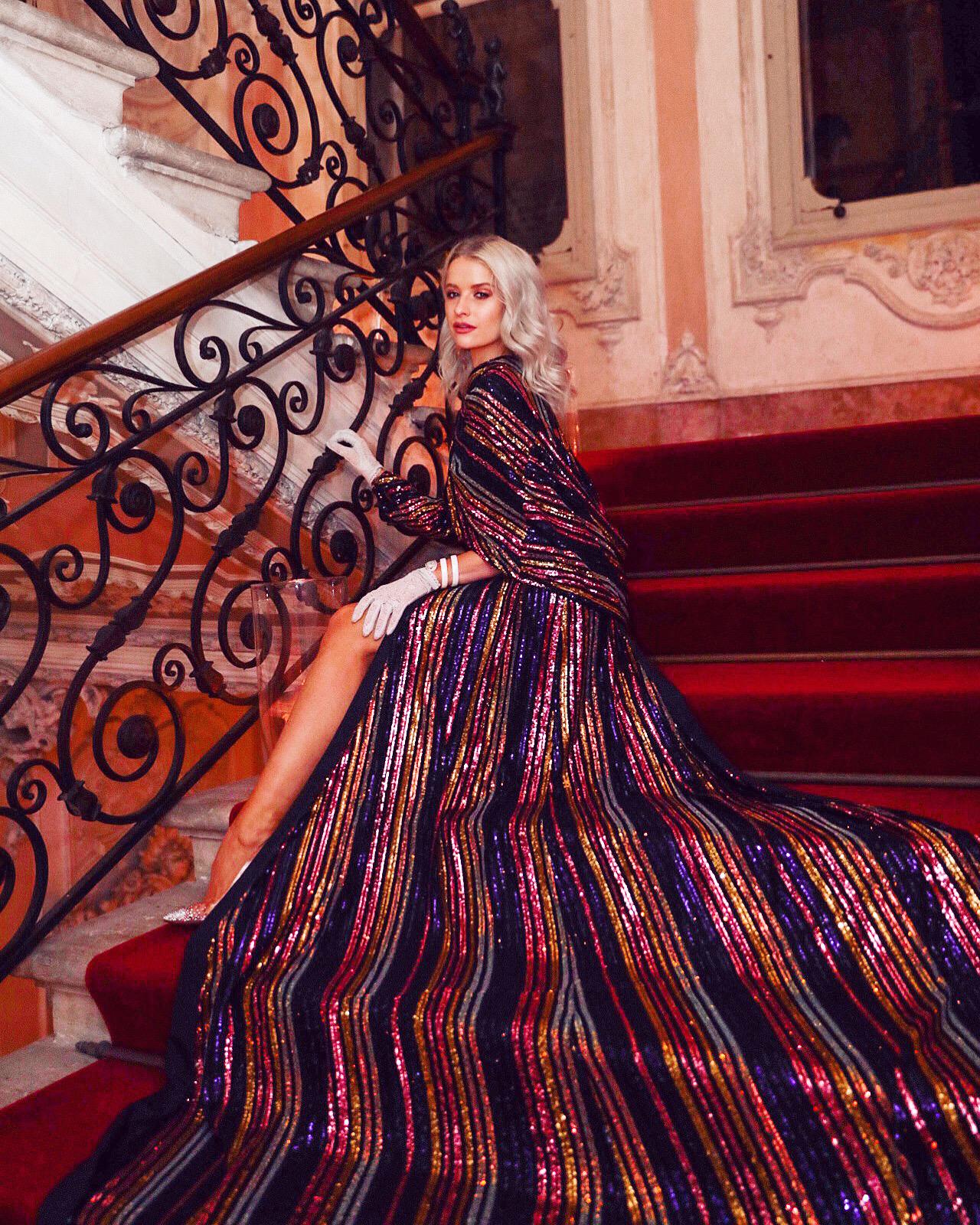 London, UK
Our Ted Baker A/W Collaboration
Read the full blog post here (ad).
Shot by the talented Kyle Galvin.
London, UK
The Viktor & Rolf Blizzard of Gifts
Stay tuned to my Instagram here
for more chances to win.
(Part of an ongoing ad)
London, UK
Celebrating My Vuelio Hall of Fame Award
See the original Instagram here.
Huge thank you to the Vuelio team for this honour. 
Sign up here for a weekly catch up of everything Inthefrow