20.05.2020
My At Home
Beauty Treatments
Repeat after me and alter as applicable:
"I *insert name here* do solemnly swear, that I will never ever take my *insert professional here* for granted when I can visit them again."
When our time at home first started, I remember thinking how sad I was that I wouldn't get my monthly visit to DryBy in March, nor my hair appointment at Larry King in April. Not just for the treatments themselves and how they boost my mood, but because visiting my favourite salons has become a part of my routine over the years that I so look forward to. I look forward to the catch ups, the coffees, the journey into London, the putting the world to rights - all of it's a form of self care that I'm really missing and one that I've been trying my best to recreate at home. 
From trying to indulge in spa evenings in our ensuite bathroom, to new nail days on our dining room table, I've been putting the time aside to treat myself until I can visit my favourite people and their wonderful talents again. So here's just what I've been doing, the products I've been using and spoiler alert, why I'm certainly no nail expert!
This blog post & shop widgets use affiliate links. 
The above watched was gifted. 
Affiliate text links are marked (ad).
Read the disclaimer about affiliate links & PR gifting here.
My Nails
I feel like I've been on a real adventure with my nails over the last few weeks and judging by what I'm seeing online, I feel like we're all on the same rollercoaster. My monthly visits to DryBy in London have always been such a highlight and the girls who I have the pleasure to see, especially my nail artist Corina, have become friends. Not being able to book in at the salon has meant taking matters into my own hands, in every sense of the word and I have never had more respect for nail artists than I do now. Wow Shellac nails are hard to do well haha My first attempt went not too badly but admittedly took me around 2 hours  to work out the best way to do things and then in a full circle moment after also covering them completely in sequins (because why the hell not?) I've realised I quite like my nails short and natural - who knew? I actually filmed my must haves and tips for an at home Shellac manicure so if you're thinking of giving them a go you can head here.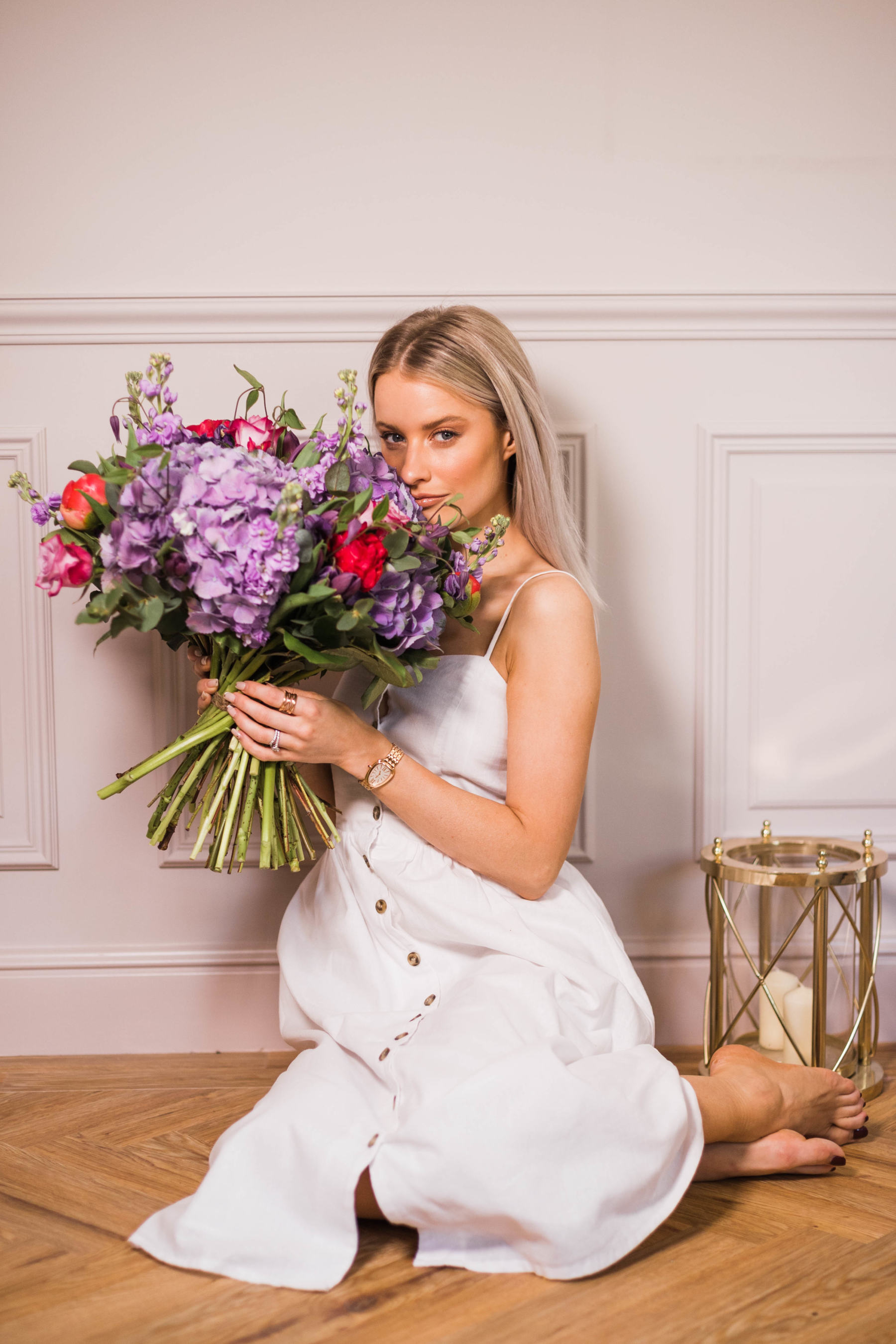 My Skin
I've definitely been struggling with my skin over the last few weeks and it's shown me how sensitive it can be to everyday stressors. My skin has felt dull, lifeless and far more dry than it usually does (I have a relatively 'normal' to slightly dry skin type) and that's been exacerbated by my continually broken sleep, as well as the physical effects of work and life stress. I've always sworn by my regular glow peels with the amazing Emma at L'Atelier Aesthetics when I feel I need a boost (most notably with all the upheavel pre wedding) and I couldn't have been more pleased to see they've not only added virtual consultations but at home facial peels with my go to AlumierMD to their roster too. On top of that I've been lucky enough to finally give an at home LED Light therapy mask a go and I'm loving how easily the Current Body mask can slip into my evening routine to help with anti aging. 
My Lashes & Brows
If I had to choose only one beauty treatment to indulge in when life heads back to normal, it would be a toss up between heading to get my nails done and visiting Debbie at Nouveau Lashes for my beloved LVL lash lift. As you know my lashes are naturally very straight and I cannot tell you the huge difference that having an LVL treatment makes to them, especially with my lovely Debbie to chat with throughout. An LVL lash lift was another treatment I just had to have done before our wedding day as I feel so much more confident with my lashes lifted. In the meantime until I can have them redone, I've been strictly keeping up with my lash care to ensure that my lashes and brows are in the best shape they can be. If you've never tried the Lash & Brow Conditioning Serum (I don't use anything else on my brows and don't get them shaped for those who have asked!) or the Triple Enhance Lash Serum then you're missing out on the most beautifully full natural lashes.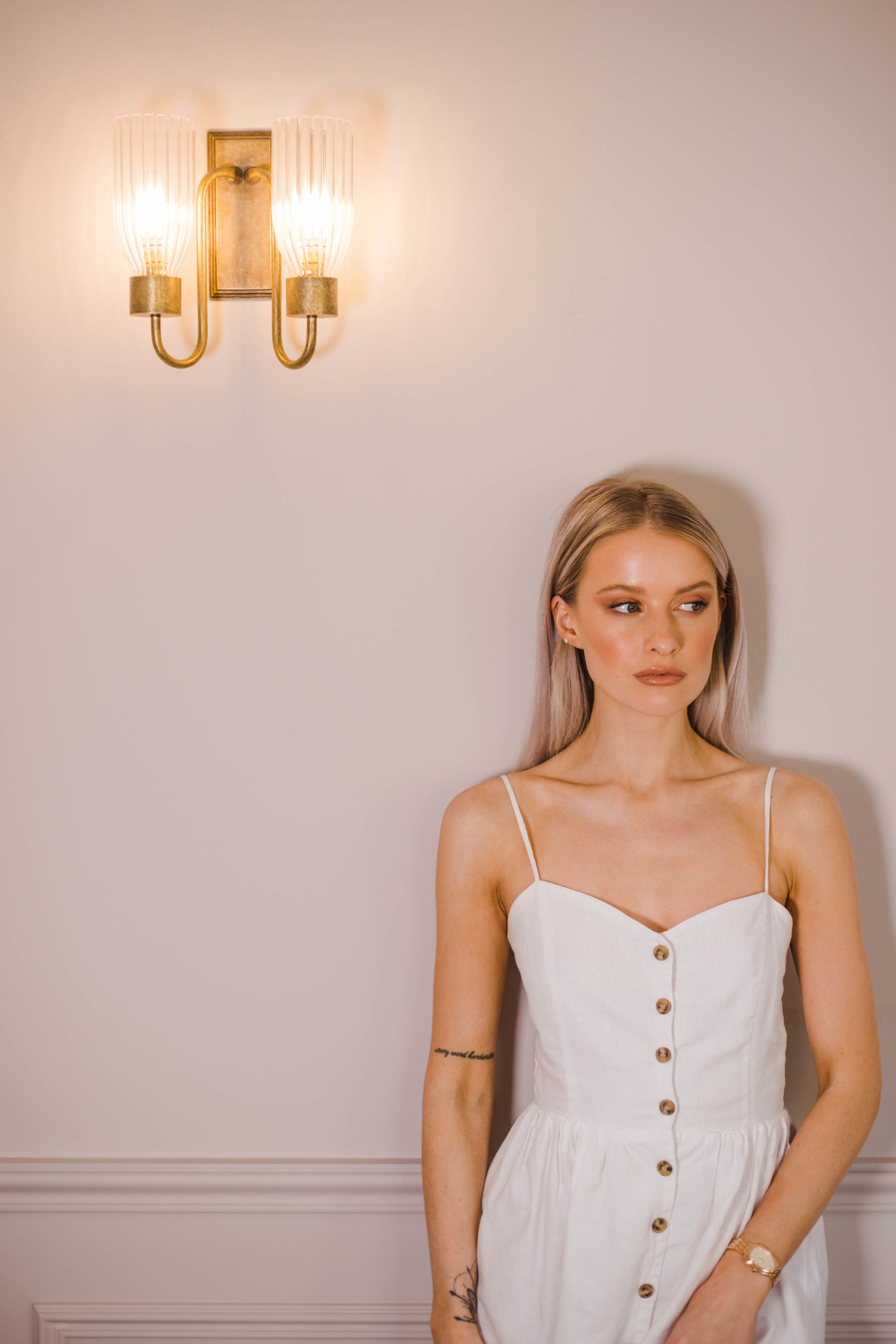 My Hair
Larry I miss you and so does my poor hair haha! I think all of us have at one time or another during the last few weeks, strongly considered how easy it would be to either trim our own hair or at least try to achieve that beautiful salon fresh colour at home. I've most definitely had the thought cross my mind but much to Larry and Amy's relief I haven't dared to experiment while at home. A few months ago I transitioned to highlights rather than a full head and root colour to achieve a softer shadow root style and I think that's really helped me to embrace my hair growth over the last few weeks. But whenever my next appointment at Larry King may be, I've been using my beloved Redken Blondage (ad) to keep my hair silver and banish any brassy tones that appear in-between salon visits.
My Tan
If this extra time at home has taught me one thing, it's that a little time and patience can improve the look of your tan tenfold. I think my style of tanning can be at best described as impatient and any products that can make things simpler and look far more natural, quickly surge to the top of my favourites list. After a recent PR session with the amazing team at St Tropez I recently discovered the innovation behind their Purity Vitamins collection and it's been love at first tan. Created to mimic the effects of the sun safely, leaving you with a long lasting, natural tan whilst also delivering the benefits of skincare I'm truly sold after seeing the outcome and judging by my Instagram DM's so many of you are too. My current routine includes the Self Tan Mist (ad), the lightweight Face Serum (ad) and the Express Bronzing Gel (ad) which is also ideal for the face too. So happy to have fund such a great routine while at home.
These images were originally taken to celebrate Viktor & Rolf Flowerbomb (ad) and each flower in this beautiful bouquet can amazingly be found in the fragrance itself. This post is not sponsored.
Sign up here for a weekly catch up of everything Inthefrow