21.10.2022
Celebrating GAIA
With Friends
After the success of the last two collections released with the wonderful team over at Edge of Ember, I felt this third milestone deserved an extra special moment of its own.
Of course we organised a press dinner for friends of the brand who wanted to discover more about the collection for their publications and I contacted some creators I admire and love to ask if they wanted to add a piece or two to their own jewellery boxes but for the first time ever in my decade as a blogger, I hosted my own press trip. 
With the help of the incredible team at Edge of Ember we sat and planned a press trip to be proud of, a guest list to inspire and an itinerary worthy of celebrating beautiful GAIA. Keep scrolling for all the details on who joined us, where we travelled to and what favourites from the new launch everyone wore.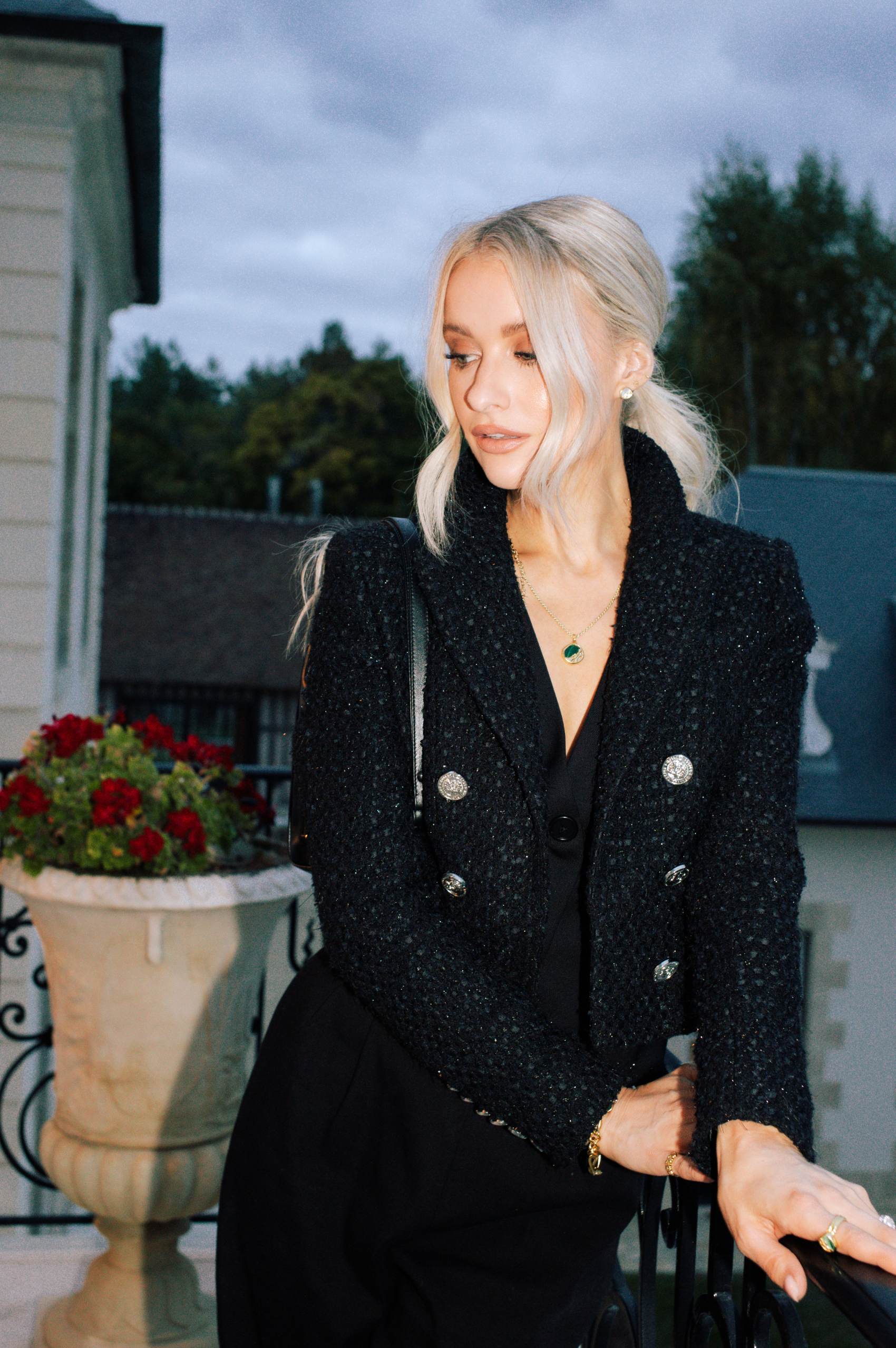 If you're an avid watcher of my vlogs over on YouTube (thank you for 800k by the way - eek!) you might recognise the beautiful backdrop of the pictures in this blog post and the ones to come. This stunning location is The Condor in Loury, France; around 90 minutes outside of Paris. I was lucky enough to visit earlier this year and vowed that if I had the opportunity to book The Condor myself, I'd love to come back. And if there was ever going to be an occasion special enough - my third collection with Edge of Ember was of course that occasion. 
The Condor is one of those spaces that you visit and it truly takes your breath away. A huge estate that's equally so intimate and a place that on my second visit, felt just as special as the first - a rare gem! When we booked the chateau to celebrate with friends, I knew that it would be the perfect mix of relaxation and celebration. A space to dine together, to swim together, to explore together and of course to indulge in a wine and cheese evening because what celebration doesn't have cheese?! 
I'm incredibly thankful to have had enough time, budget and freedom to have planned a press trip that felt the perfect partner to this launch and I hope you love seeing the behind the scenes of the trip below! And if you'd like to check out a little more about The Condor Experience you can visit their site here - I think my next visit will be my 35th birthday with friends and family. 
And of course if you haven't yet had chance to check out Gaia and all the details surrounding this third collection; you can head here to find out all about how we're carbon neutral, see the meaning behind the name, discover the campaign imagery, read about which charity we're donating to with every purchase -  and so much more! 
Sign up here for a weekly catch up of everything Inthefrow