15.07.2022
The New Luxury Destination:
Flannels in Liverpool
In the age of the online shopping boom, of course heightened during the recent pandemic, it seems like so many of us (me included) are craving a traditional bricks and mortar retail experience. There's nothing truly like the time spent indulging in store discovering what's to offer and the team at Flannels have excitingly just launched a new luxury destination like no other in amazing Liverpool. 
I recently had the privilege of heading to Liverpool and getting to experience the newest member of the Flannels family and it really is a store like no other. Not only will you find all of your favourite designer brands like Burberry, Prada and Balenciaga but you'll also get to discover so many luxury beauty brands too. Brands you may not have seen anywhere else are at your finger tips and ready to test out in the unique beauty changing rooms or around the Flannels beauty bar. 
So much to discover, so many brands to experience and on top of that the store uniquely houses all of the below - it's what makes Flannels Liverpool a retail experience to remember!
-
For total clarity Flannels Beauty is a previous commercial partner of mine but this blog post is not part of any commitments :)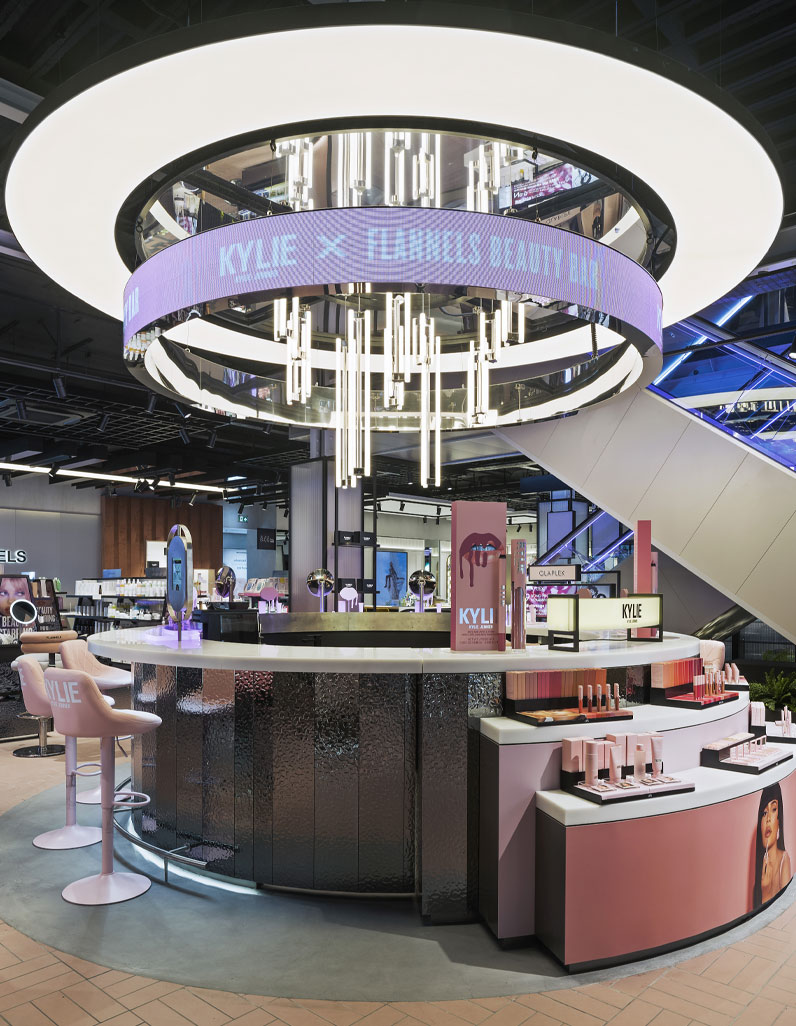 1. EXPERIENCE THE BEAUTY BAR 
-
Currently hosted by my long time loves at Dior Beauty, the beauty bar at Flannels Liverpool is the perfect way to indulge fully in a brand that you love and admire. Book a time, take a seat and get the chance to learn all about the brand from the experts themselves. You can even have a glass of champagne while you hear all about the how to use, the why to use and even add a few extra products to your shopping basket once you know exactly which ones are your ideal partners. Head into the store to check out the dedicated beauty bar and to see which brands are set to take over the space next. 
2. TRY OUT THE BEAUTY CHANGING ROOMS
-
One of my favourite things about the beauty floors in Flannels stores are the dedicated beauty changing rooms available for you to use, should you want to privately test out some of your new beauty goodies. Whether you'd like to use them for religious reasons, to try out your newly purchased products or you simply just want a break from the hustle and bustle, you can occupy a beauty changing room to do just that. Touch up your makeup, take a selfie and then repeat as you wish, after you head back out to rediscover some more of what the store has to offer. 
-
Until you head to Flannels Liverpool in person you won't quite understand how you could spend an entire day in the building but one of the reasons I enjoyed my time there was because it's not just about fashion and beauty it's about lifestyle and food too. Head to the top floor and book into a Barry's Bootcamp to kick start your day. I'd highly recommend the 60 minutes abs & asses if you want a really great mix of strength and cardio before you head downstairs to Bacino to recharge with a delicious lunch complete with a juice, coffee or both - you deserve it after a Barry's! 
- 
One of the amazing things about Flannels Liverpool is that the iconic Dr. Esho (MD) has chosen it to be the base of one of his therapy rooms. Known for his dedication to the glow, you can now make bookings at the 5th floor of the store and treat yourself to a specialist treatment with the industry leader himself. Try out a new facial, start a course of laser hair removal, top up on your dermal fillers or even try some light therapy. Your skin will thank you for booking in at one of only five clinics of Dr.Esho's worldwide - I'll be back for a Hydrafacial very soon! 
CHECK OUT MY OWN VISIT TO THE STORE BELOW!
SPECIAL MENTION GOES TO...
...MY FLANNELS BEAUTY FAVOURITES
The imagery featured in this blog post is c/o Flannels.com.
All prices/details stated are correct at the time of publishing.
Sign up here for a weekly catch up of everything Inthefrow