17.06.2022
Best Designer Tote Bags
Under £1,000
Luckily for those of us who don't travel light even on a regular work day, the tote bag and it's roomy ways are here to say for the summer season and beyond.
Not only are they the perfect commuter bag with room in most to fit your lunch, your laptop and spare pair of shoes but they also make the perfect travel companion too. Ideally sized to fit all manner of documents, snacks and an extra layer for those impromptu plane naps. 
Of course there's no reason you have to add a designer version to your closet but if you are looking for something a little higher priced but that doesn't break that £1,000 price point, there are some statement styles out right now to swoon over. 
Opt for something that transcends the office with something classic and chic, maybe choose a natural material to ensure your beach ready too or even go big on branding to make a statement on weekend shopping trips with the girls. 
No matter the occasion and no matter the price point, there are so many amazing pieces to choose from and here are my current favourites available to shop now! 
My peach blazer is no longer available.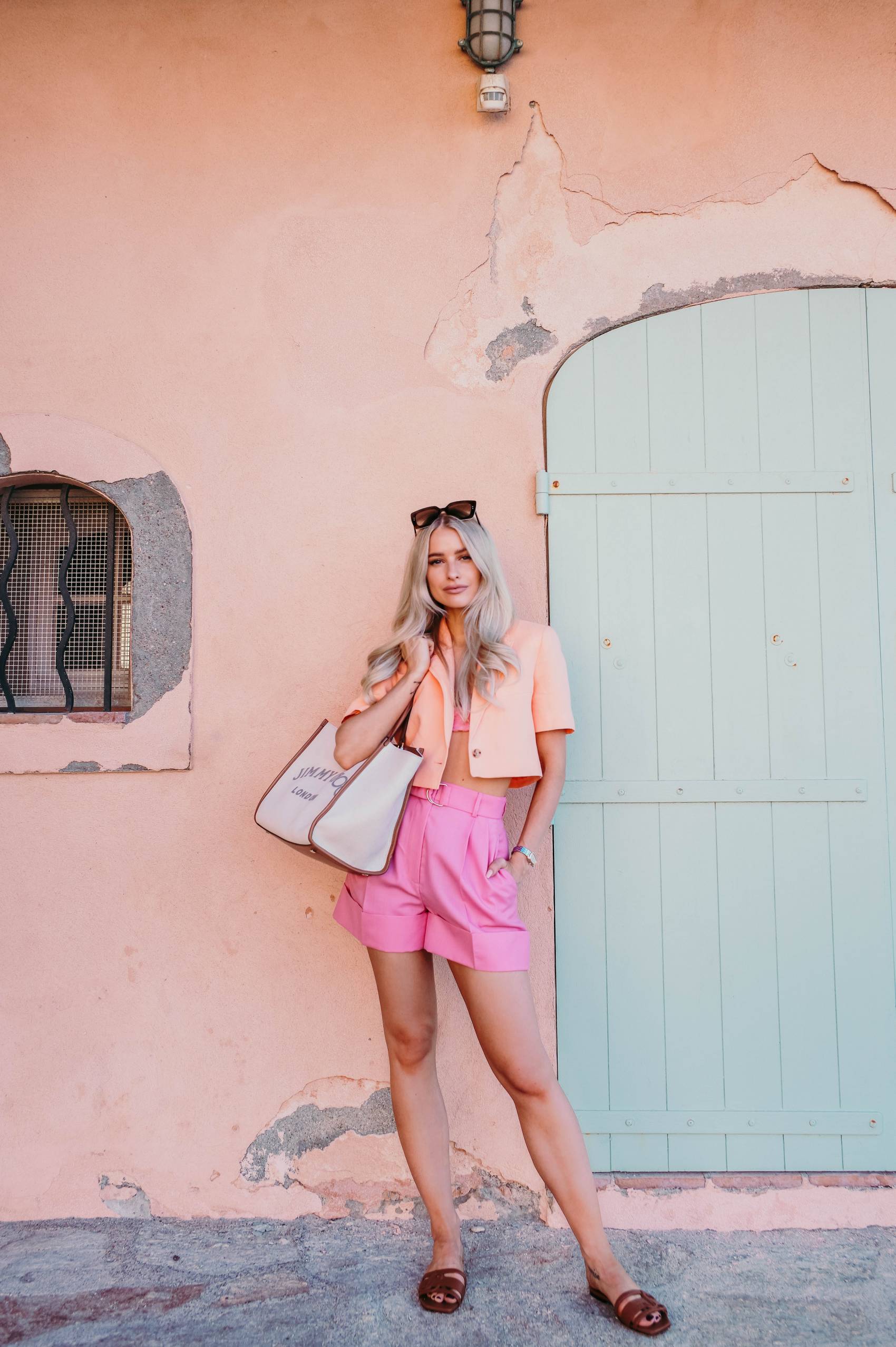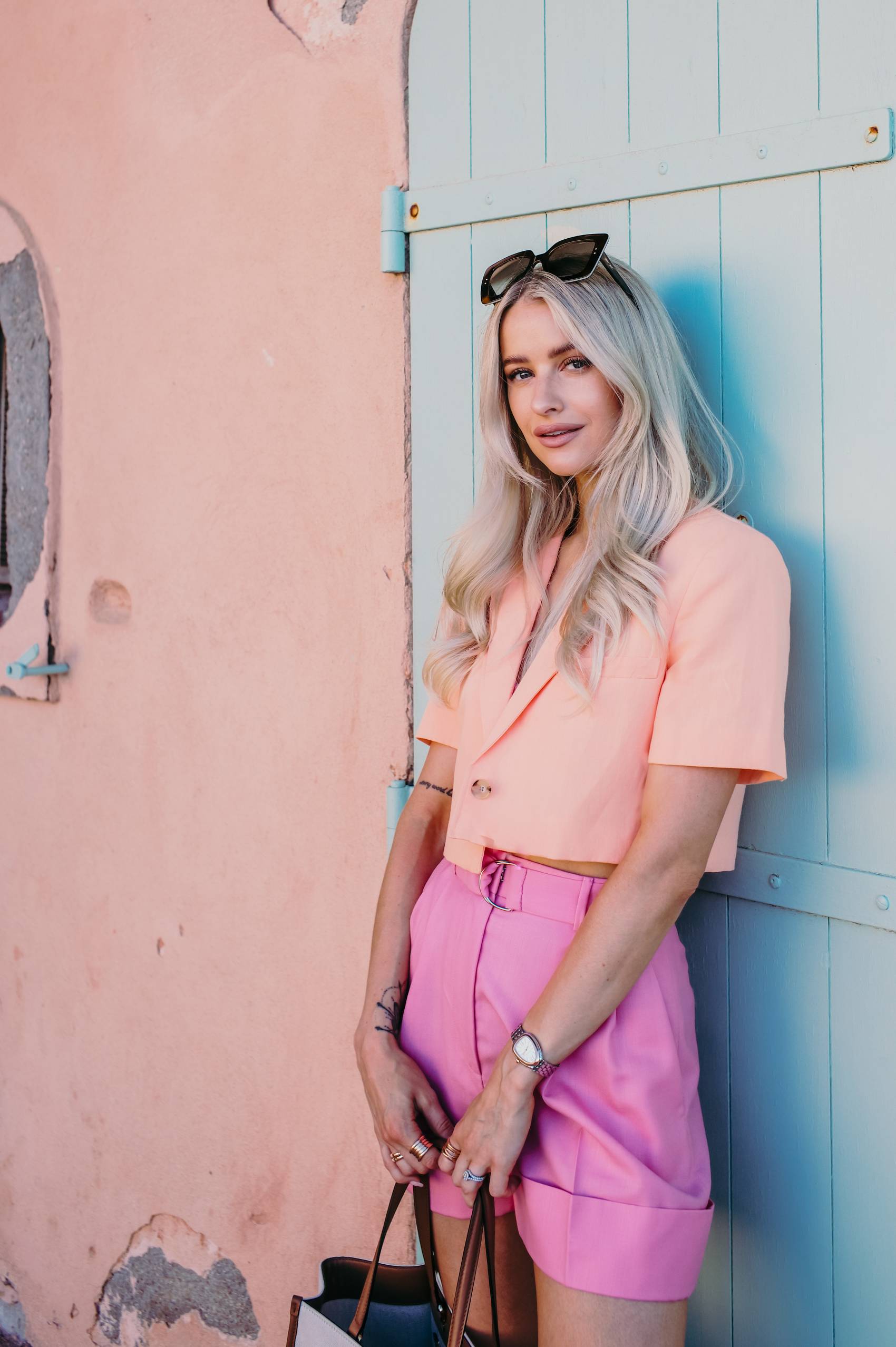 SPECIAL MENTION GOES TO...
...THE MINI TOTE UNDER £1,000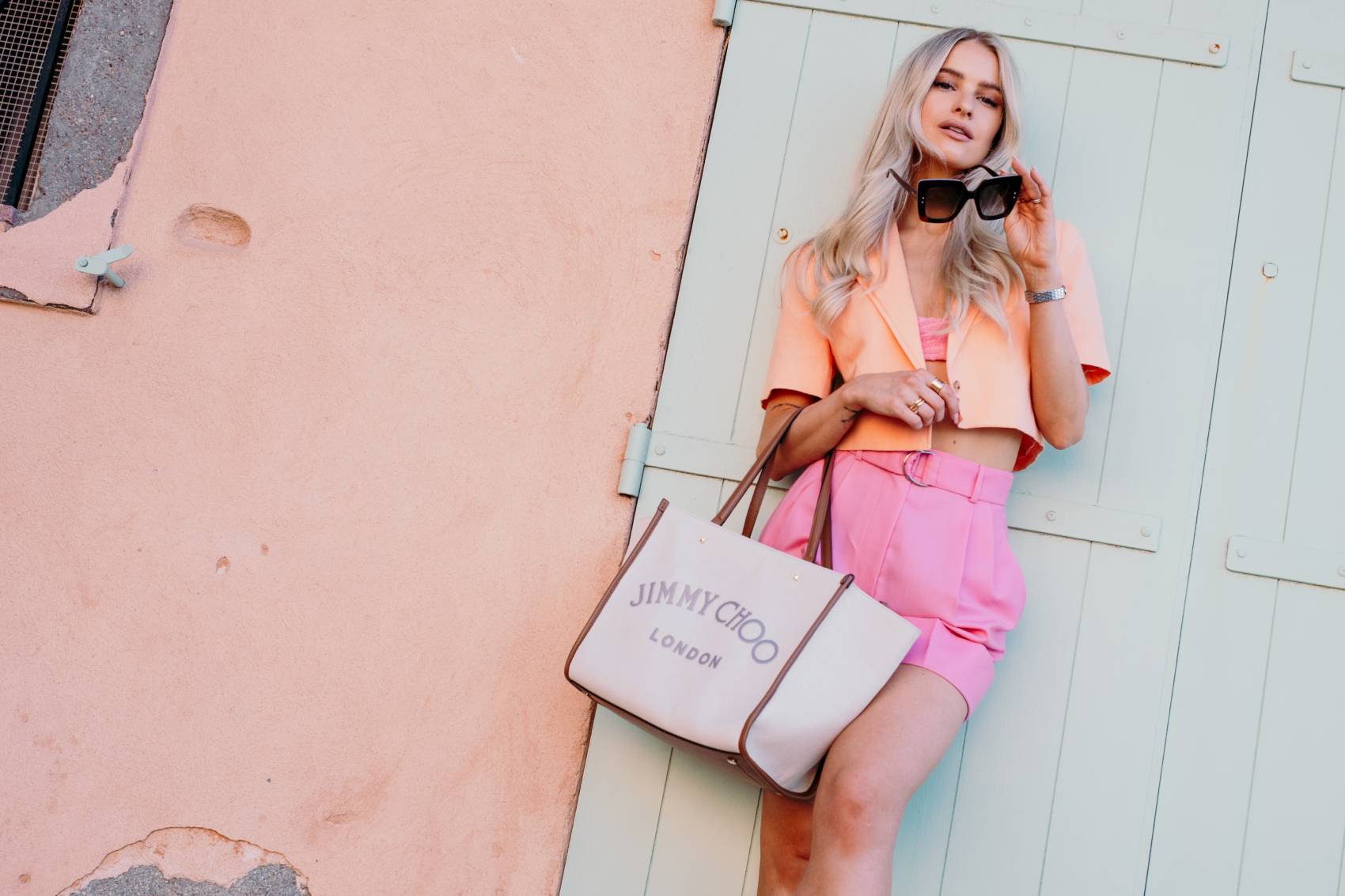 This imagery was captured in St.Tropez while on a PR Trip with the wonderful team at Jimmy Choo. Thank you so much to the team for being so generous with their time and gifts - a truly special few days! 
All prices stated are correct at the time of publishing.
Sign up here for a weekly catch up of everything Inthefrow