Raffles
The Palm 
-
Dubai 
It's any or all of the above, alone or together, for these wow trends of the season. We're talking the styles and clothing that take a deep breath, a hell of a lot of confidence and dusting off those nipple covers you tidied away back in 2020. There's definitely a touch of the 90's being seen in these trends with hemlines rising up, up, up and the daring cut outs we've seen from some of our favourite brands over the last few years on social media (Jacquemus, Cult Gaia, Bottega Veneta etc.) becoming even more sexy. 
Is it the reappearance of the social scene post lockdowns? The eagerness to reignite our love of fashion? The willingness to try new things after an unexpected couple of years? Whatever it is it's throwing even the most confident of fashion followers in at the deep end and I think a lot of us aren't sure if we'll be going swimming or just dipping our toes. 
So which sexy trends are back this season?
I think the easier question might be which sexy trends aren't?
-
High Hems
Cut Outs
Sheer Panels
Low Waists
Draped Necklines
High Splits
Peek-a-Boo Midriffs
SPECIAL MENTION - Thierry Mugler Illusion Pieces
It seems like opposities attract this season because if the sexy sheer trends above teamed with the highest hems are not your cup of tea, then there's another side to this season that might be right up your alley. Think rainbow brights, think fabulous sequins - just think anything that will be boost your mood.
Is it just me or does it feel like you could go one of two ways this season? Choose dark, sexy and mysterious with peek-a-boo panels and cut outs that tease or throw caution to the wind in an entirely different way and dress for the joy you want to manifest.
Bright shades, embellished pieces, disco influences - this isn't a look at your usual spring trends with florals and pastels as far as the eye can see. Oh no, this is the spring fashion we all deserve, sunshine from everywhere - dazzle in fashion that's pure fun. 
Looking for your newest clutch bag for those after dinner drinks? Opt for a fully embellished style to bring a look to life. Lusting after a new pink piece to signal spring has sprung? Go for fuchsia and not pastel this time. Debating investing in some chic tailoring? Swing towards bold and bright for a change. 
There are so many ways to indulge in the dopamine filled styling we had heart eyes for on the runways last September but the top billing on the checklist for all things sequins and rainbow brights? Have fun with it - my favourite trend of all!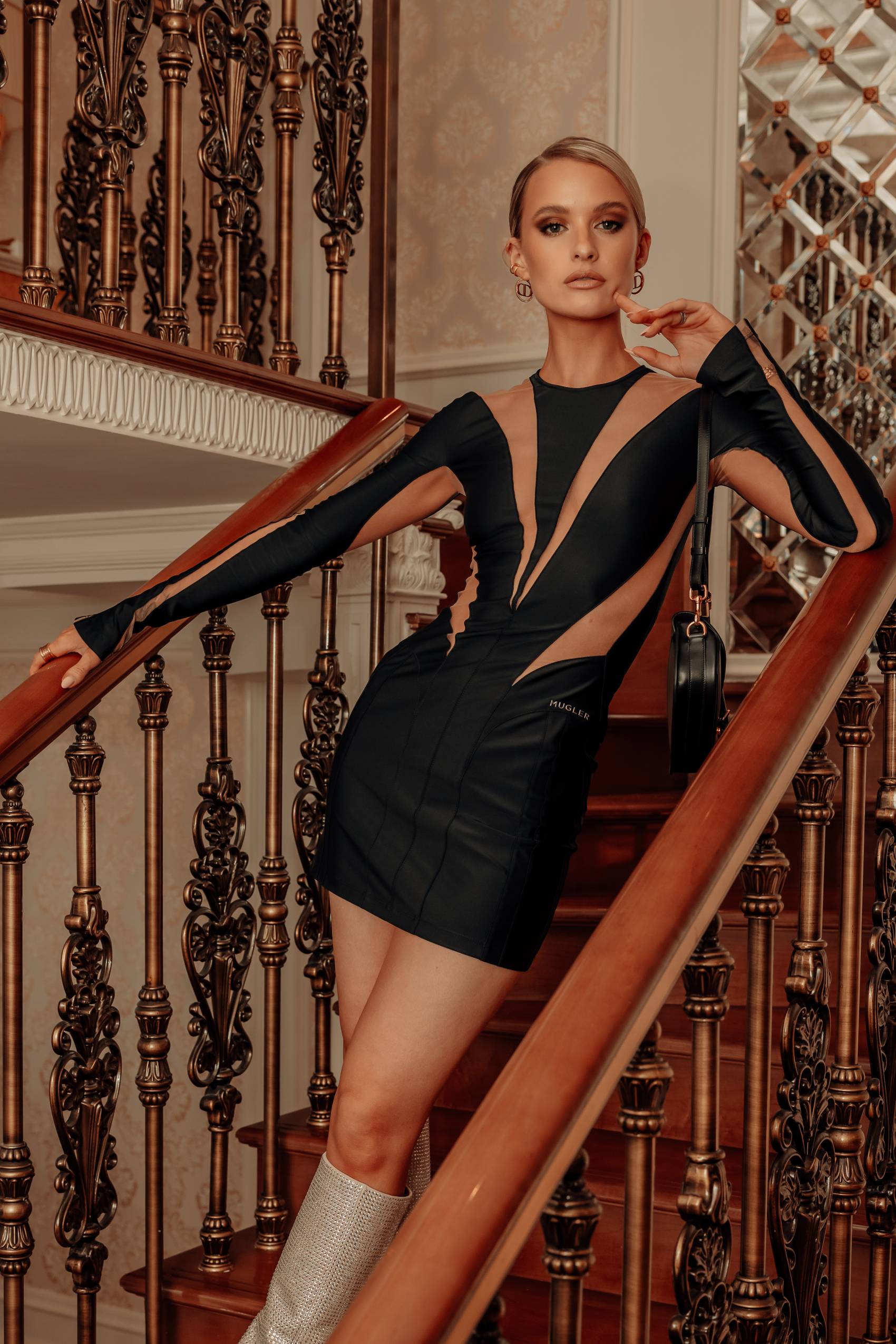 And of course I couldn't miss a quick mention for that one trend of the season that seems to be as divisive as the first sightings of the Balenciaga knife boots back in 2017. Terry cloth is back from the archives and it seems to me that it's a love hate relationship with the material of the moment. I'd love to know your thoughts? I have to say it might be one of those trends for me that creeps subconsciously into my closet and before I know it I've fallen head over heels. 
You'll find seersucker, cashmere and ruching all in the spotlight but terry cloth is the priority this season. I've had my eye on that Bottega Veneta shacket since we chatted all things pink on this blog post and I think it might be making it's way into my wardrobe soon. I've also spotted beachwear (the perfect partner in my opinion), accessories, swimwear and even shoes so should I go first or should you?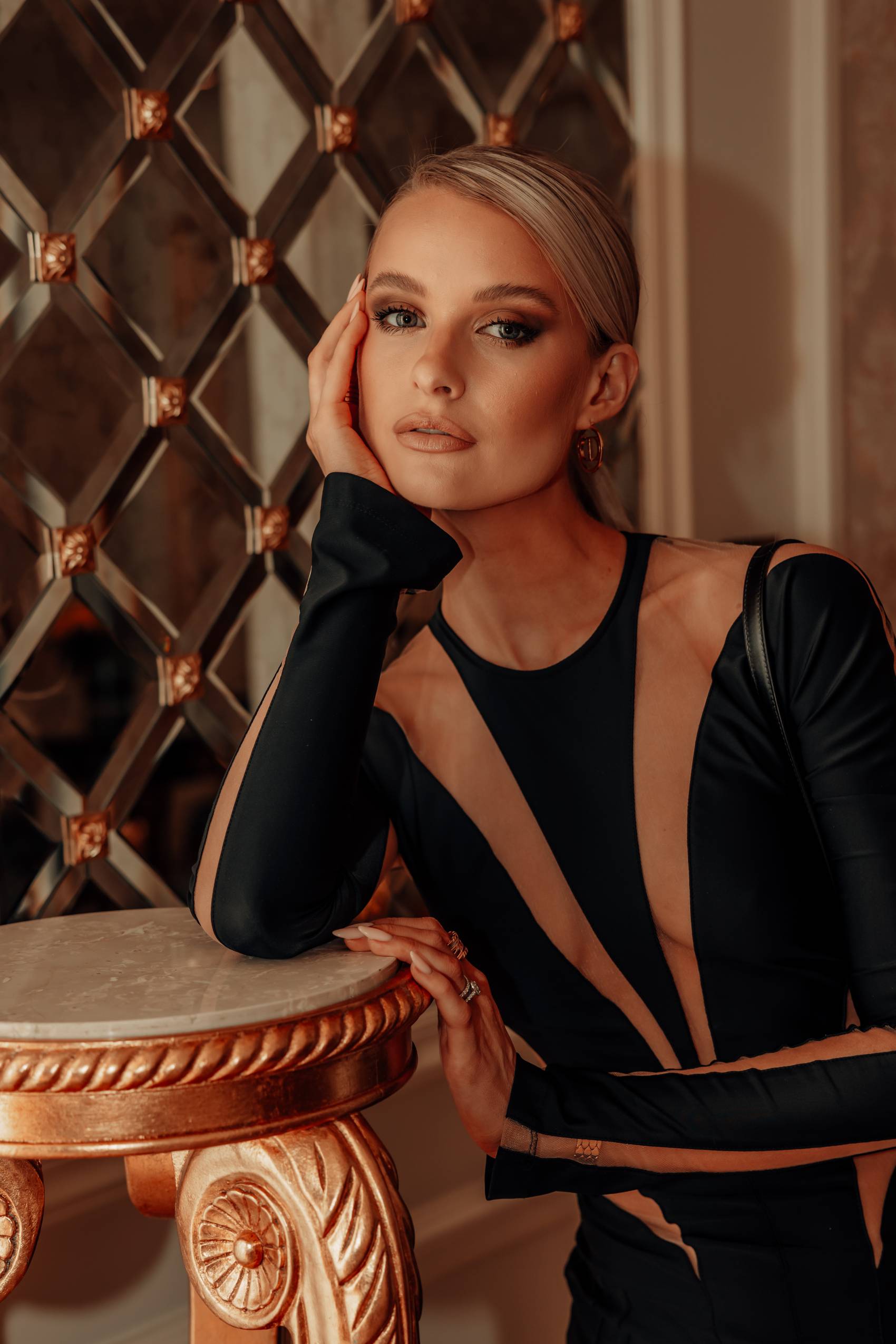 This imagery was captured while on a PR stay at the incredible Raffles The Palm in Dubai. Thank you so much to everyone who made our first trip of the year so spectacular and took such great care of us during our stay. 
Sign up here for a weekly catch up of everything Inthefrow