24.12.2021
Our Perfect
Christmas Decor
Some people aren't too bothered either way when it comes to Christmas decor, with the occasional set of lights or a festive wreath being more than enough for the season - but me? I adore decorating for Christmas. If there's a Christmas version of something to be had, it's quite certain I'll seek it out and it'll become a loved part of our home and our festivities. 
Even before we were lucky enough to get onto the housing ladder, I would make sure all my Holiday candles had pride of place (is there anything better than Christmas candle scents?) and there was always a Christmas tree to be decorated before the calendar had even been flipped to December. 
What can I say - I love Christmas and how it brings us all together. 
There's so many reasons why people love to decorate their spaces for this wonderful time of year, but for me it all comes down to family, making memories and creating a space that loved ones want to visit. A space for everyone to cherish, enjoy and relax in.
It's all about love, love and more love! 
This blog post & shop widgets use affiliate links. 
Affiliate text links are marked (ad). 
The dress featured in these images was a kind PR product/gift. 
Read the disclaimer about affiliate links & PR products/gifting here. 
A beautifully decorated home is one of the things I dreamt of when we were looking for our first home. Every house we viewed I started to imagine how we could make it into our perfect space, especially so around the Holiday season. I eyed up window ledges that were perfect places for candles, corners of rooms that looked ideal for bushy pine trees and staircase spindles that could be home to Christmas garlands galore. For me the space we were hoping to call home, had to be a space we could decorate for our loved ones to enjoy. 
My love of decor and Christmas most definitely comes from my lovely Mama. Our childhood home was always a beautiful space full of sparkling decor and a tree that we decorated together as a family. Over the years even as our family has grown up and moved on from our past family homes, we've taken that love of decorating and how special Christmas can feel into our own homes. It might seem like something so trivial to some but the moment I think about getting our favourite decor out in November and taking the time as a couple to decorate our favourite spaces, brings me so much joy. What might be trivial to some, for me, is intertwined with some of my most loved memories and the ability to create more of them with Alex and Boe.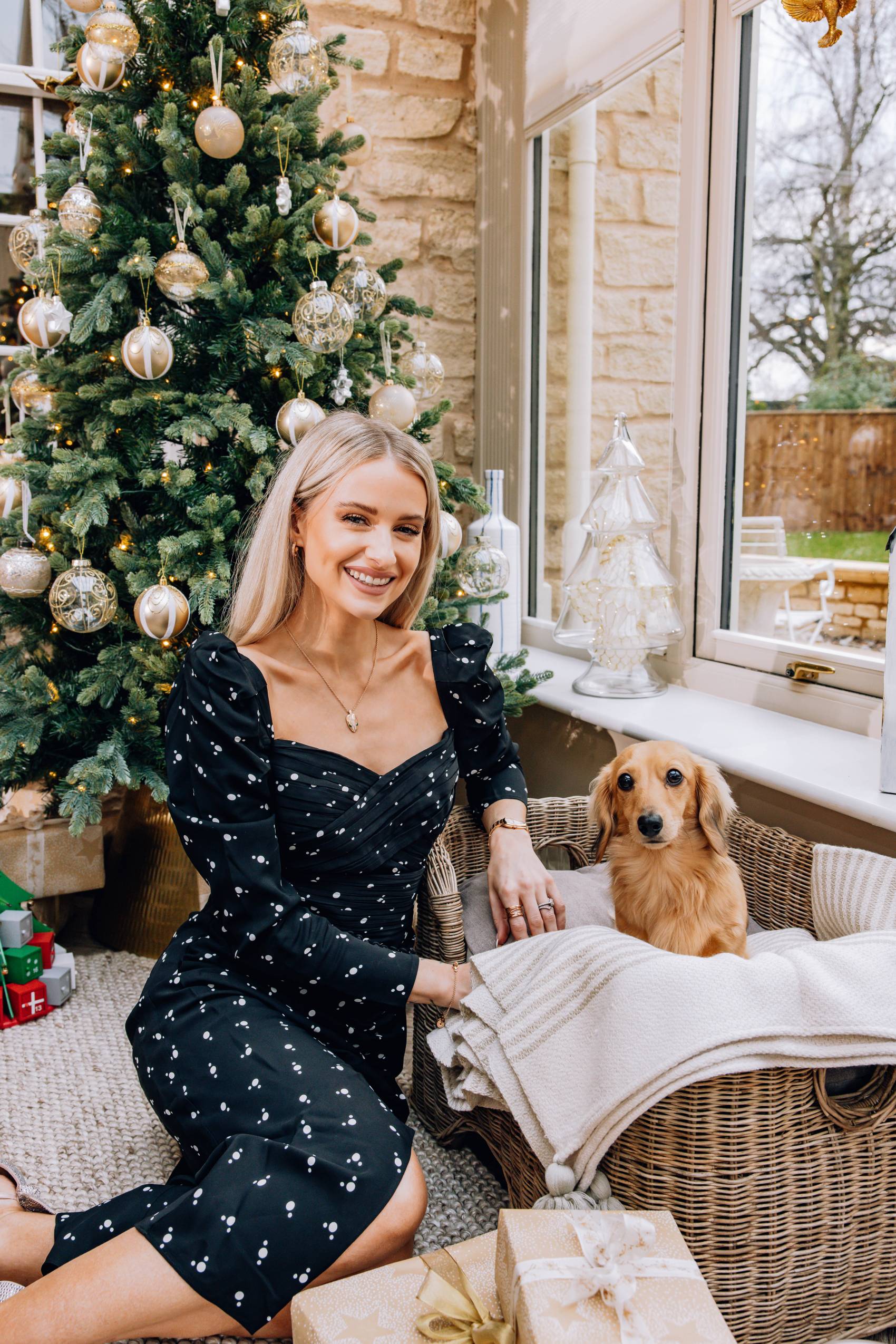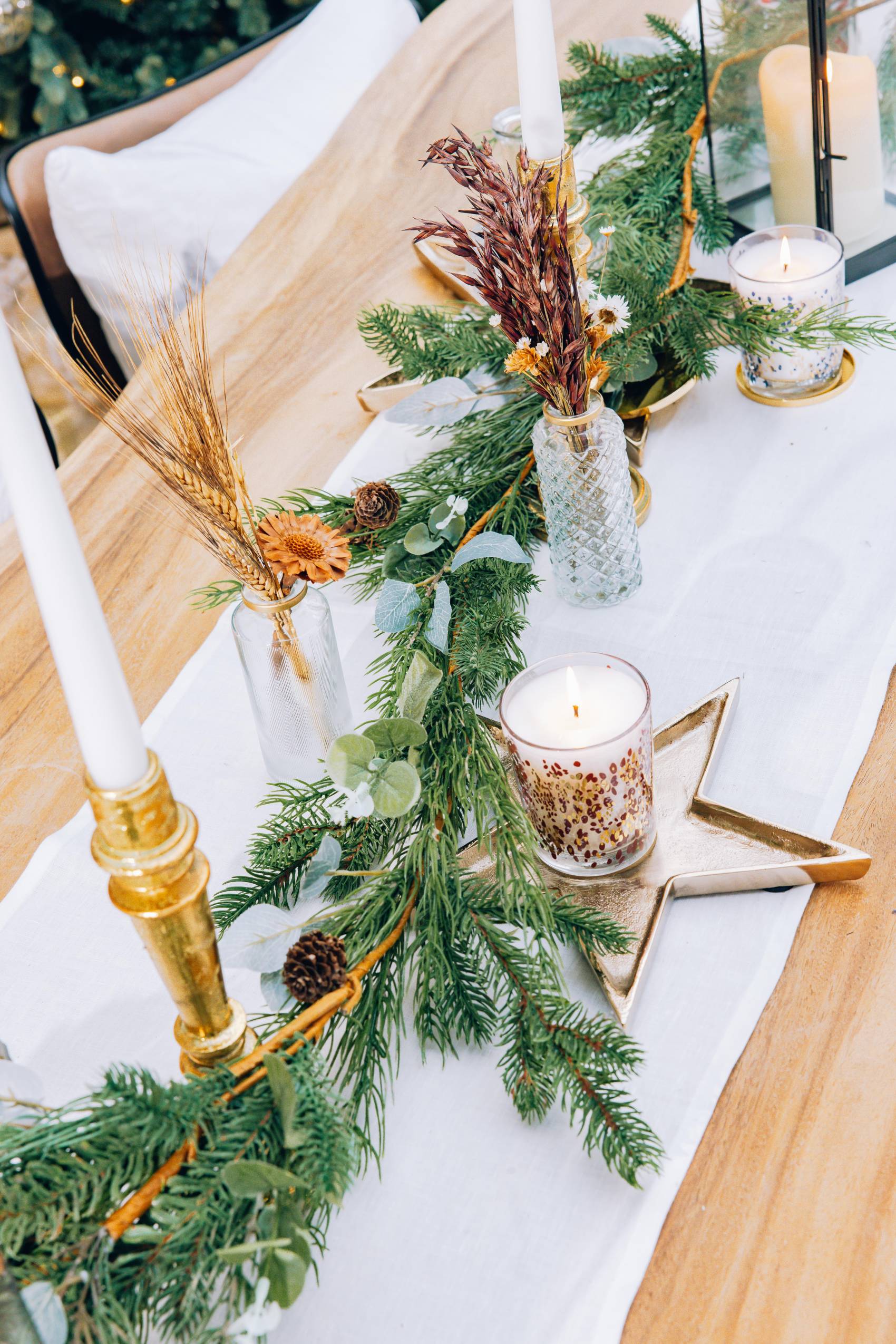 After 2 1/2 years in our home and this being our 3rd Christmas as homeowners, what's bringing me even more joy year on year, is how we're collecting our own decorations. Our Christmas ornament collection is growing, our chosen festive pieces are full of memories, gifts from friends and colleagues are being added and every year as we pull them out, we relive all the memories we've made in past years. It's such an important part of our home and I'm so grateful for all the beautiful pieces we're collecting as a couple. Our childhood memories intertwined with our new traditions. 
This year I was so excited that a retailer I've been a customer of for years and years wanted to work together to bring our orangery at Frowhome to life. We've added so many Cox & Cox pieces to our home over the years and into some of our most used spaces. The orangery is a space I've been looking forward to decorating properly now that our living room and hallway have their decor themes in place, so it was up to me to decide exactly how I wanted the room to not only look, but feel too. After lots of Pinterest pinning and Instagram scrolling, knowing that we use the space more than any other in our house when we're hosting meant I was lusting after something cosy, warm and welcoming. Cue an alpine style retreat filled with warm golds, cosy throws and even some special additions for Boe that wouldn't be out of place in an Aspen ski lodge in the heart of Colarado.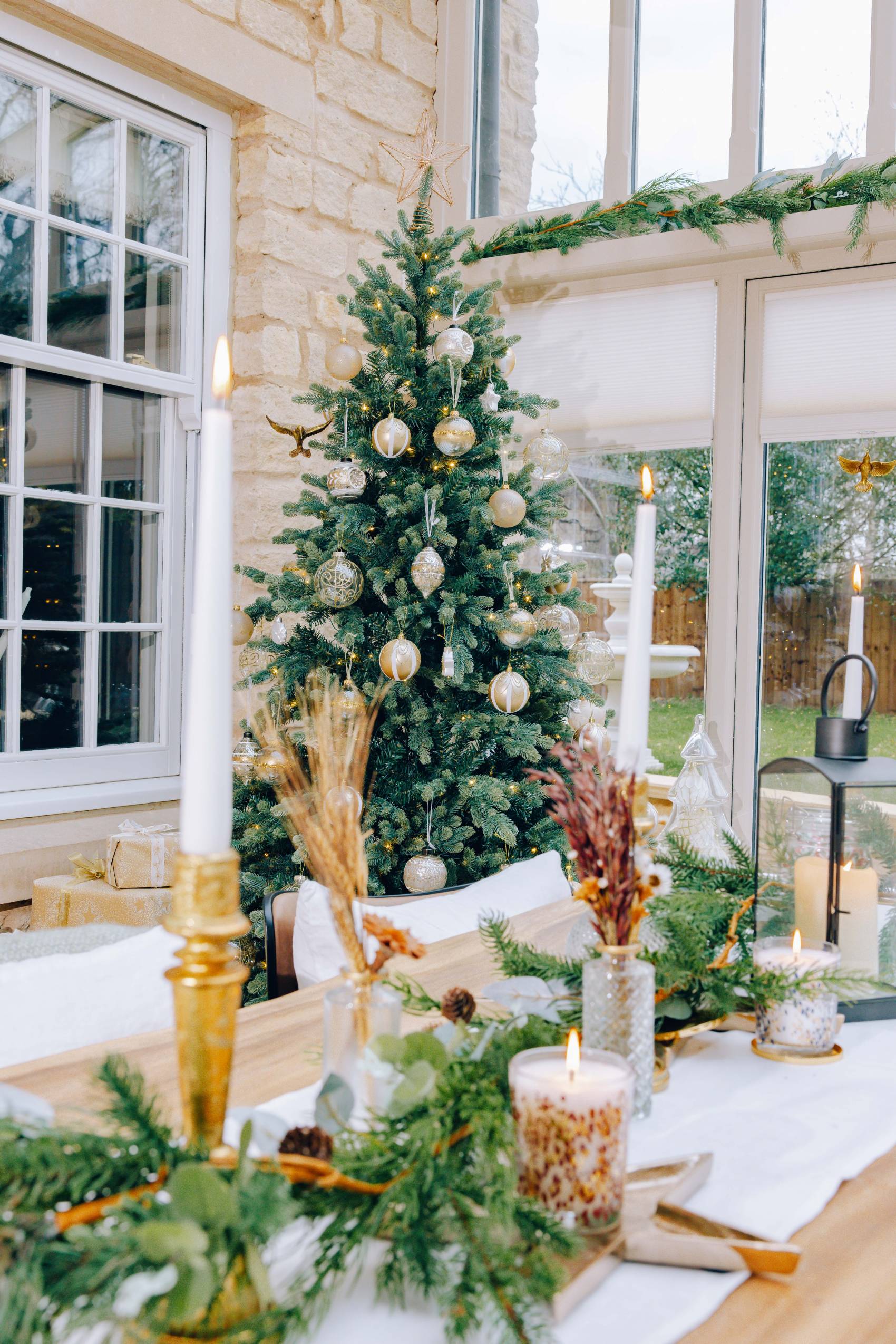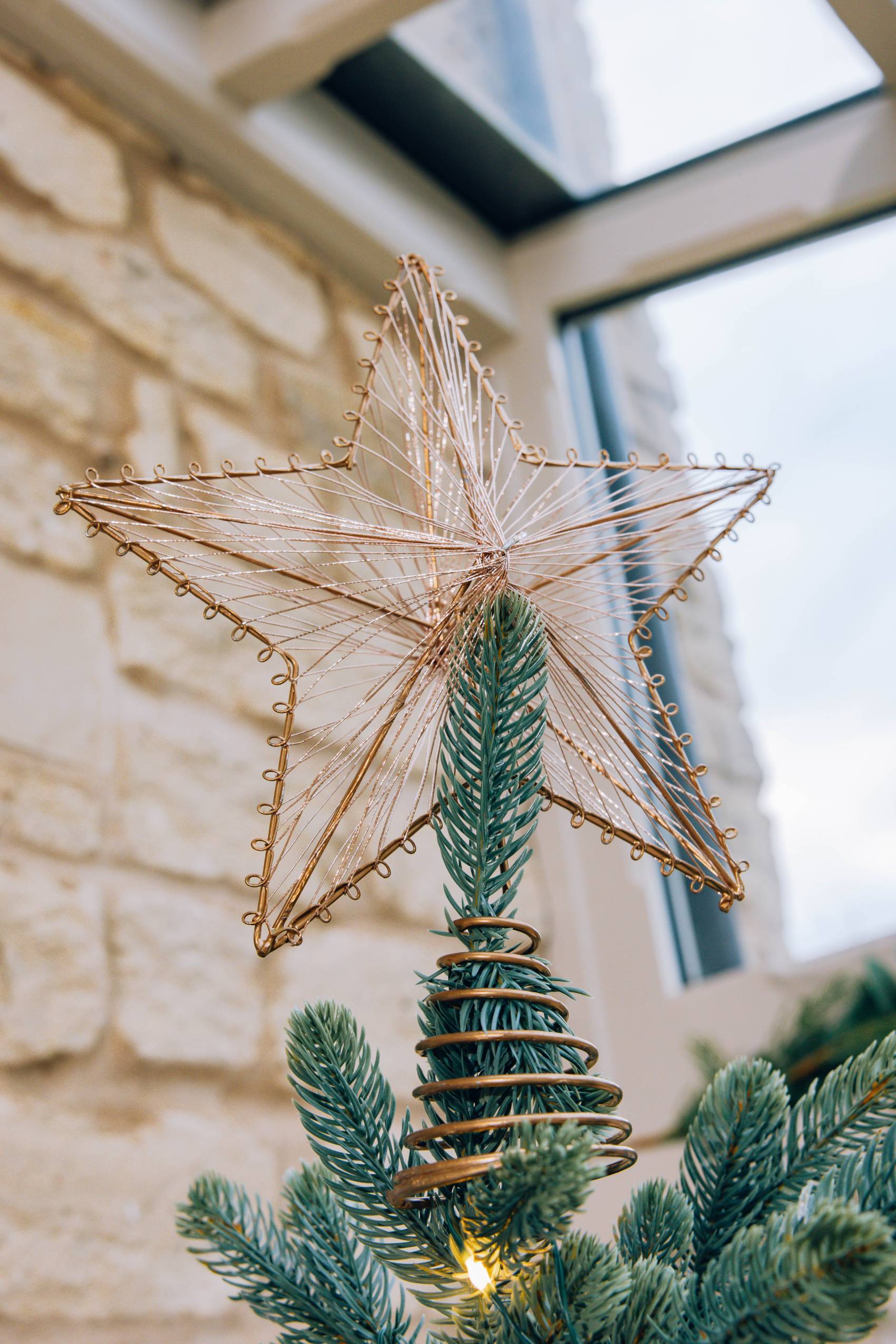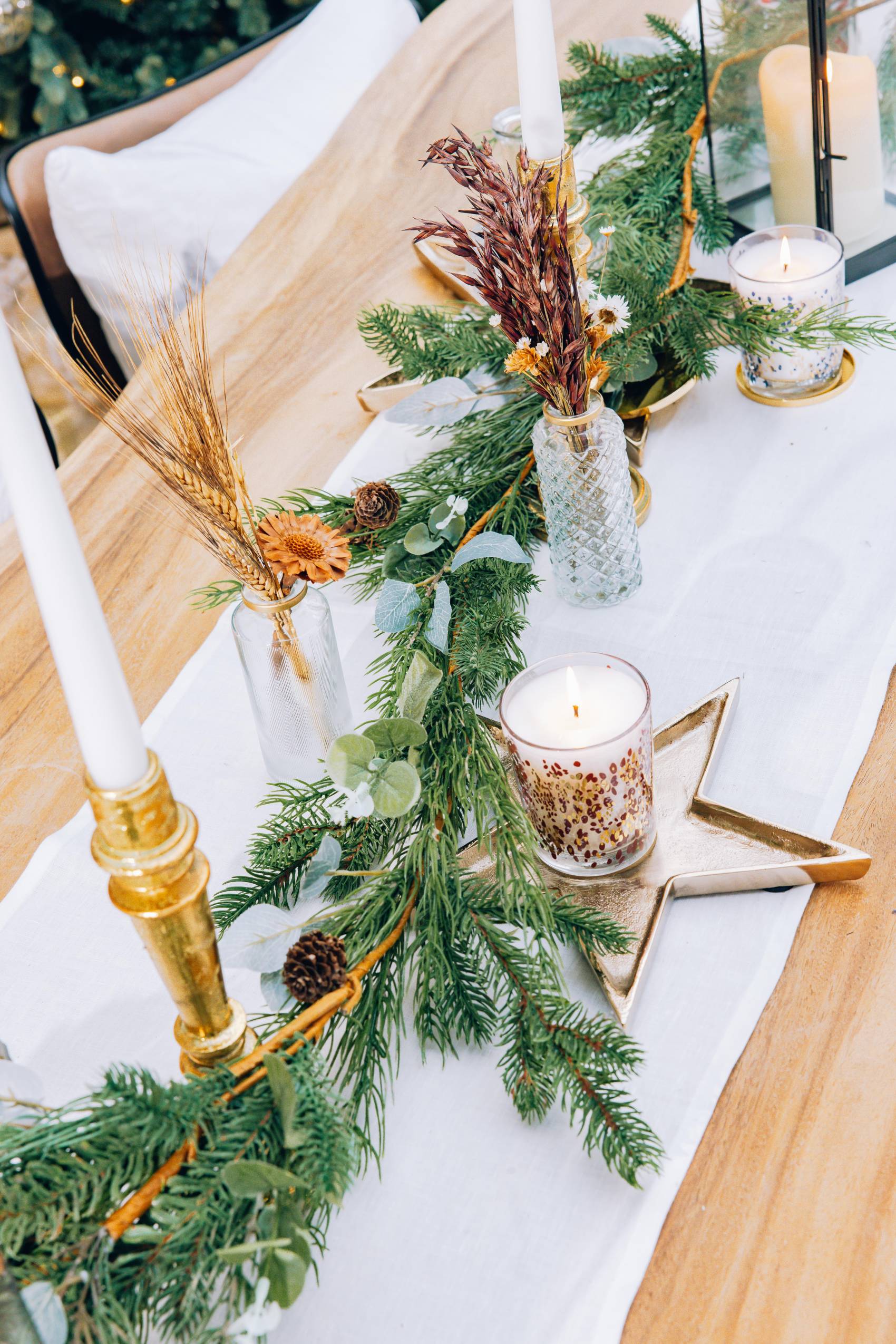 I'm so thrilled with how our space turned out and the person I was most excited to share it with? My Mama of course. Knowing how important this festive season is to me because of all the effort and care she put into making our Holidays together so very precious, being able to take the love of decor she passed down to me and create special places in our home for her to enjoy when she visits, really encourages my love for all things Christmas even more than I thought possible. Thank you Mama for such a special gift and for showing me how important creating spaces that reflect our own personalities is as we navigate our own home and decor journey. 
Watch The Vlog & Find All The Links Below!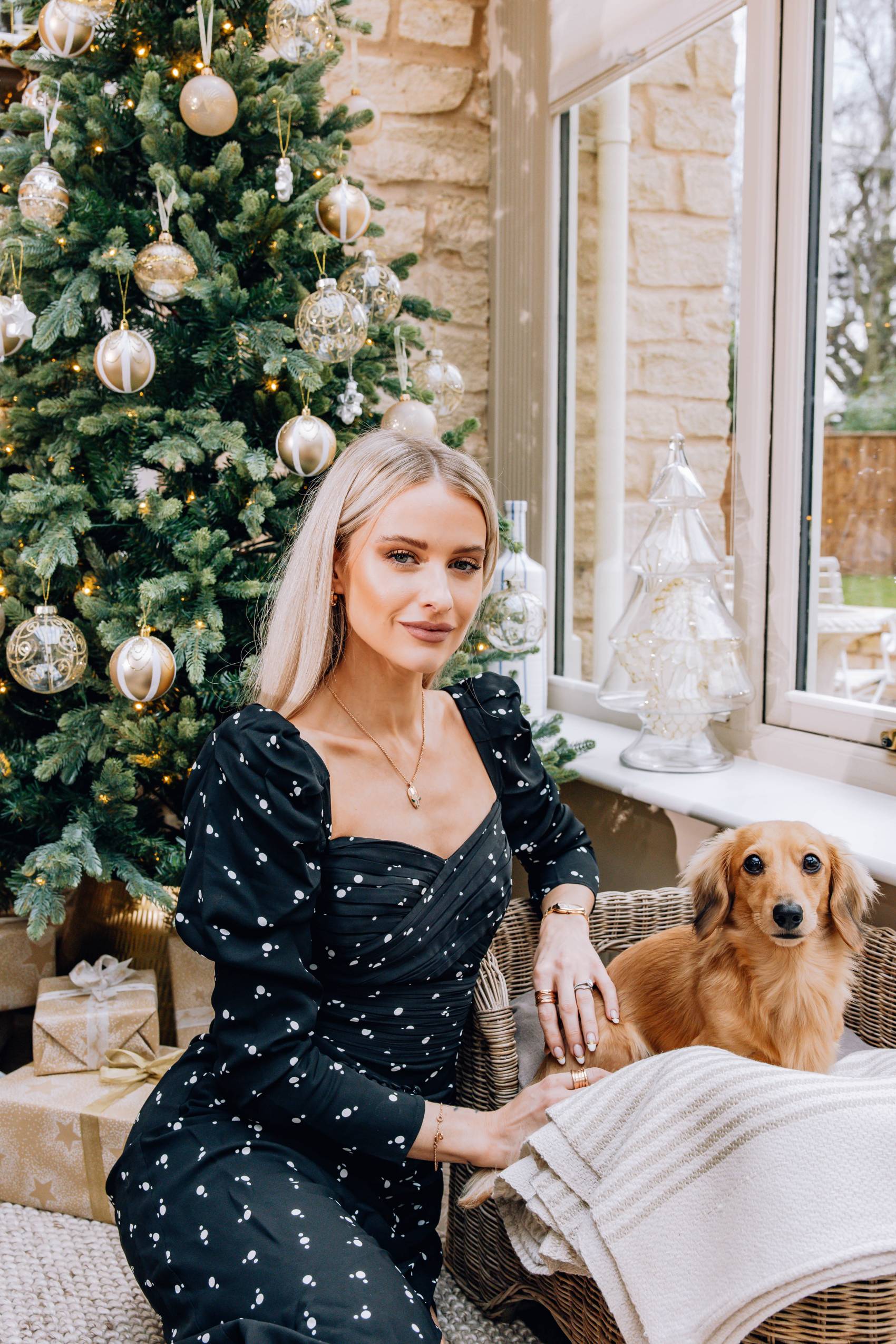 For full transparency these images were taken as part of an Instagram collaboration with Cox & Cox from my home account over at @frowhome but this blog post was not part of my campaign. I just couldn't help but share here on the blog, especially with Boe looking so adorable haha 
Merry Christmas lovely ones,
Love you all so much x 
Sign up here for a weekly catch up of everything Inthefrow