08.11.2021
The Boot Trends You Don't
Want to Miss
Fashion month this season signalled the return of my favourite type of footwear - boots, boots, boots! I found myself choosing from look books filled to the brim with every style you could imagine in preparation for the weather changing and embracing autumn winter styling. 
From these gorgeous velvet Emporio Armani chunky boots, through to those chic Tory Burch block heels and from the suede Gerard Darel slouchy style from my own closet to my newest leather Tod's I've added that I can't wait to show you. I'm a sucker for a statement pair of boots. 
But which styles are the ones you shouldn't be skipping this season according to the shows last season and what our favourite brands and retailers are showcasing right now? Look no further because below are the 5 most popular boot trends you'll want to be styling for the end of 2021 into 2022. 
This blog post & shop widgets use affiliate links. 
Affiliate text links are marked (ad). 
The outfit featured in these images was a kind PR loan. 
Read the disclaimer about affiliate links & PR products/gifting here. 
Pointed Toe Boots 
The pointed toe boot is back this season and I am so so pleased about it! As much as I love a chunky boot or a biker style, my heart has always been with the more classic pointed toe, especially for more formal occasions. This season the style is back with a bang and it doesn't really matter what other trend you mix and match with the shape (western, sparkles, knee high etc.) the important thing is the knife toe. Opt for classic with a black suede and get to wearing the styles in your closet or opt for a new pair with all the trending styles of AW '21. 
Rain Boots 
The rain boot trend has been around on and off for a few seasons now but this year it's really arrived and with a huge splash! (Sorry I had to haha) Of course the classic rain boots is going to be what you reach for in the most extreme of weathers and especially so for those dog walks if you live outside of the city, but some of my favourite designers this year have really brought the wellington into 2021. From gorgeous faux croc prints to classic brand patterning and from the addition of a heel to a cosy shearling lining - there's something to keep your feet warm and dry!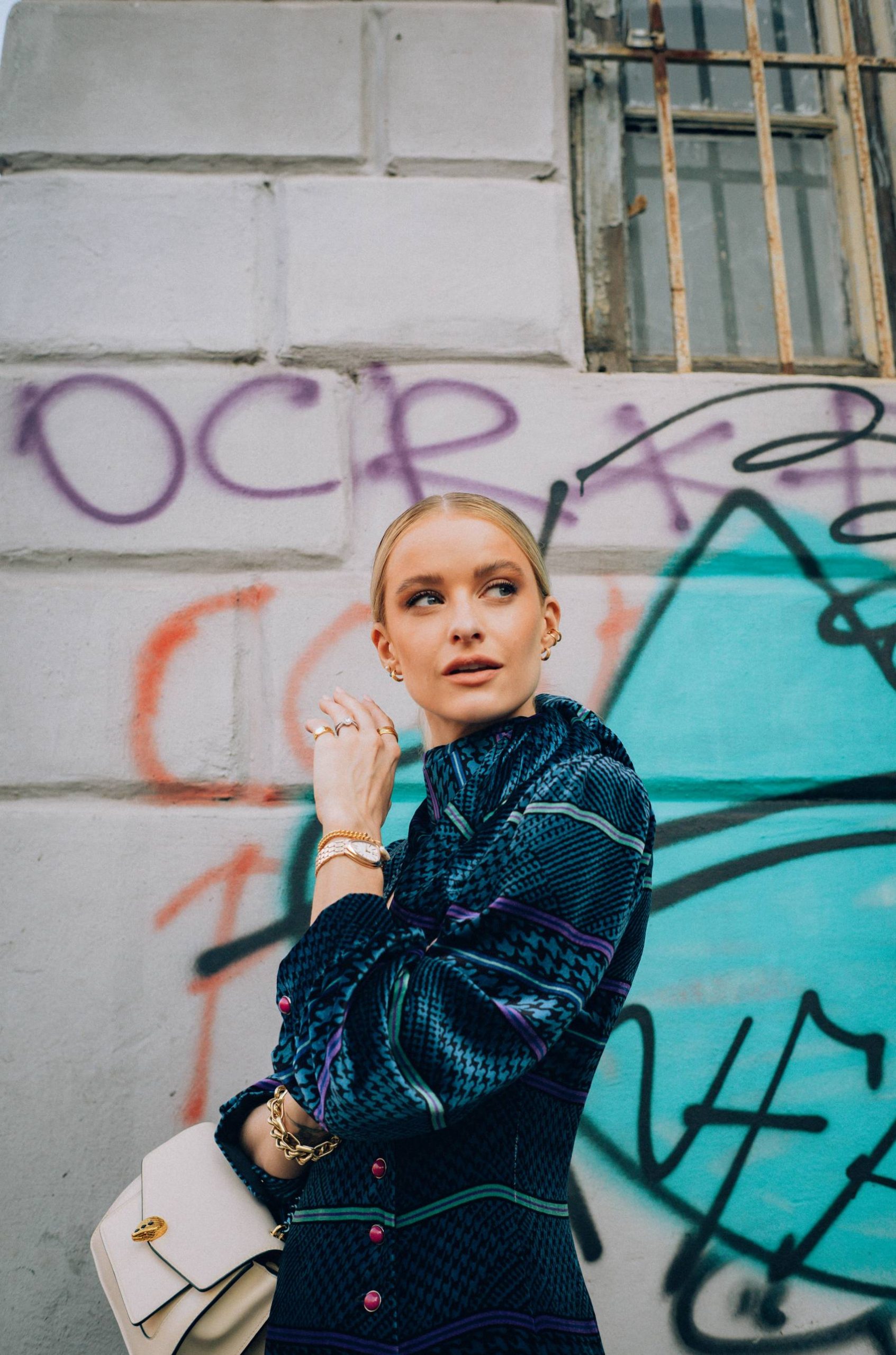 Knee High Boots 
When it coms to height this season, it's not about the choice of heel but it's more about where your boot hits on your leg. We've had the ankle, the calf and over the knee in previous trends but this year? It's knee high. That height that skims below the knee offering a slight bit of skin in your knee length knit dress and feels perfectly country chic if you're opting for denim with the style. Think riding boot height if you can't quite picture the perfect height but just make sure you're not going over the knee this season if you want to be on trend for the coming months. 
Platform Boots 
You won't be able to turn anywhere again this season without seeing chunky boots as far as the eye can see. The difference this year is that it's not only Bottega Veneta dominating the platform boots market. Of course they will probably still be considered the go to brand when it comes to any sort of cleating and statement sole, but no matter your budget you'll be able to add the style into your closet this season. Go retro with a platform heel like my new favourite Tod's style or keep it chunky with contrast colour soles a la Stella McCartney - either way you'll be bang on trend. 
Disco Boots 
And an honourable mention in the run up to the festive season has to go to all the disco ready boots we've been seeing from our favourite brands and retailers! Some of the styles out there have totally been pulling at my heartstrings knowing that this year we'll be heading out to more celebrations than we probably have done in a couple of years now and of course nothing screams dancing queen more than metallic boots. Silver, blue, black, pink - I'd definitely opt for fun footwear this season if you're heading out for any dancing with friends and choose metallic, embellished or sparkle galore!
A huge thank you to the wonderful team at Emporio Armani for this incredible look to wear to the SS'22 show. It was such a pleasure to be with you as always and to get to attend such a stand out show for the brand. Happy 40th Anniversary! 
Sign up here for a weekly catch up of everything Inthefrow