10.11.2021
Inthefrow x Holland Cooper:
Surprise!
Surprise! 
Back in September when we shot the Autumn Winter collection for my second Inthefrow x Holland Cooper capsule we secretly styled a fun little addition that we've been hiding from everyone! Say hello to the absolutely stunning Red Sparkle Dress in the most sumptuous boucle material you've ever seen! 
A festive red number created with the finest Scottish wools and handmade in England, woven with beautiful lustrous silver threads and classic blue, green and yellow tartan colours. It's truly such a special piece and was created with festive parties, family gatherings and Christmas day dressing in mind. 
I'm so thrilled to announce that this beautiful limited edition number will be launching VERY SOON and that you can follow my Instagram for more details as the next week goes on. I cannot wait to hear what you think about this perfect occasion dress and see how you'll style it for what I know will be the most magical Christmas this year! 
Happy Early Christmas Guys! x
This blog post & shop widgets uses only affiliate links. 
Affiliate text links are marked (ad). 
This blog post is not sponsored nor part of my commercial commitments.
Read the disclaimer about affiliate links & PR products/gifting here.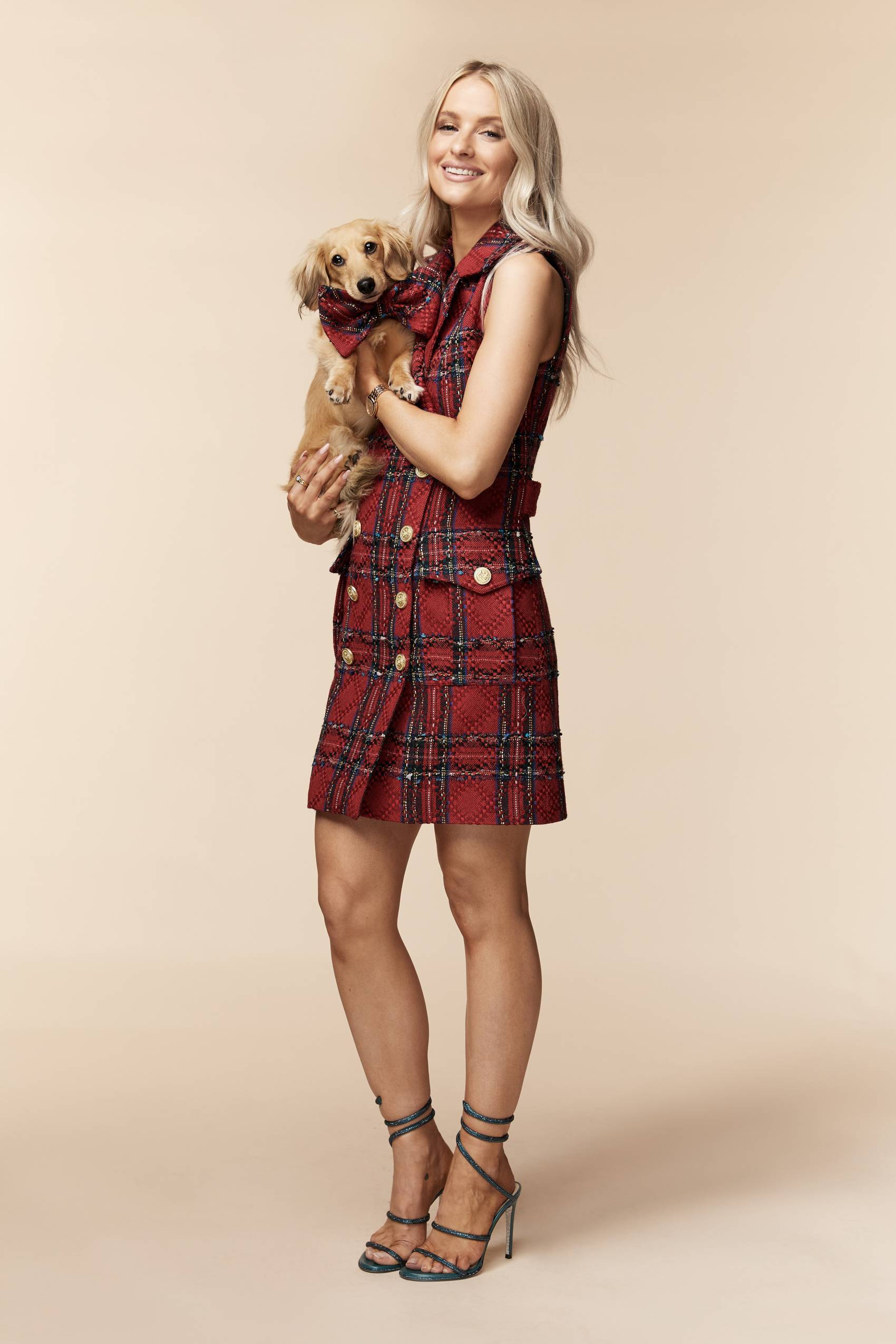 Thank you as always to you guys for making this possible! Without your support none of these incredible opportunities would ever be possible and I'm so grateful for the wonderful community that we've built together. So much to celebrate and be thankful for x
Sign up here for a weekly catch up of everything Inthefrow