11.10.2021
My Venice Film
Festival Favourites
Can I rewind to this exact moment please? Beautiful Venice, a red carpet worthy look that made me feel a million dollars and a face full of my beloved Armani Beauty as the sun began to set. It's moments like these right here that I feel so incredibly grateful for this life and also that I get to work alongside and with some incredibly talented individuals. 
After a few days in Venice attending the Film Festival with the amazing team at Armani Beauty (Definitely check out the comedy Official Competition featuring Antonio Banderas and Penelope Cruz if you get the opportunity too - Alex and I loved it!) it got me thinking about how many of the brands products I adore. 
Products that I can never be without, products that I used on my wedding day, products that I consistently repurchase - my makeup bag is full of Armani Beauty favourites and the Film Festival was full of them too. 
Here are my top picks from the brand including some new in products you might ant to snap up for your own makeup bag if you adore the brand like I do. 
This blog post & shop widgets use affiliate links. 
Affiliate text links are marked (ad). 
The outfit featured in these images was a kind PR loan. 
Read the disclaimer about affiliate links & PR products/gifting here. 
Luminous Silk Foundation 
I can't not share my Armani Beauty favourites without shouting from the rooftops how much I love Luminous Silk Foundation. Not only does it tend to be my go to event foundation because of it's beautiful buildable coverage but it was also my wedding day foundation. There's not another product I would have trusted to leave my skin photo ready all weekend long. If you haven't tried Luminous Silk yet you're completely missing out on a gorgeous versatile face base. It's one of the most adaptable products I've owned over the years and I know it'll be in my makeup bag for many more years to come. I range from shade 4.5 to shade 6 dependent on the season (and if I've self tanned) but the shades mix so well for in-between seasons and also blend beautifully with so many of my other Armani Beauty must haves.
Melting Colour Balm 
Alongside my holy grail foundation comes another versatile product but one that's new to my makeup bag. The Neo Nude Melting Colour Balms are really so simple to use and as someone who loves dual use products as well as products that you can apply with your fingers on the go, a balm that I can add to both cheeks and eyes feels made for me. What's so unique about the Melting Colour Balm, unlike other similar products out there, is that the finish is more matte. If you're someone who loves a cream product but opts for a less dewy finish either around the eyes or altogether when the weather gets cooler, you'll love this newness. I personally adore shades 21 and 51.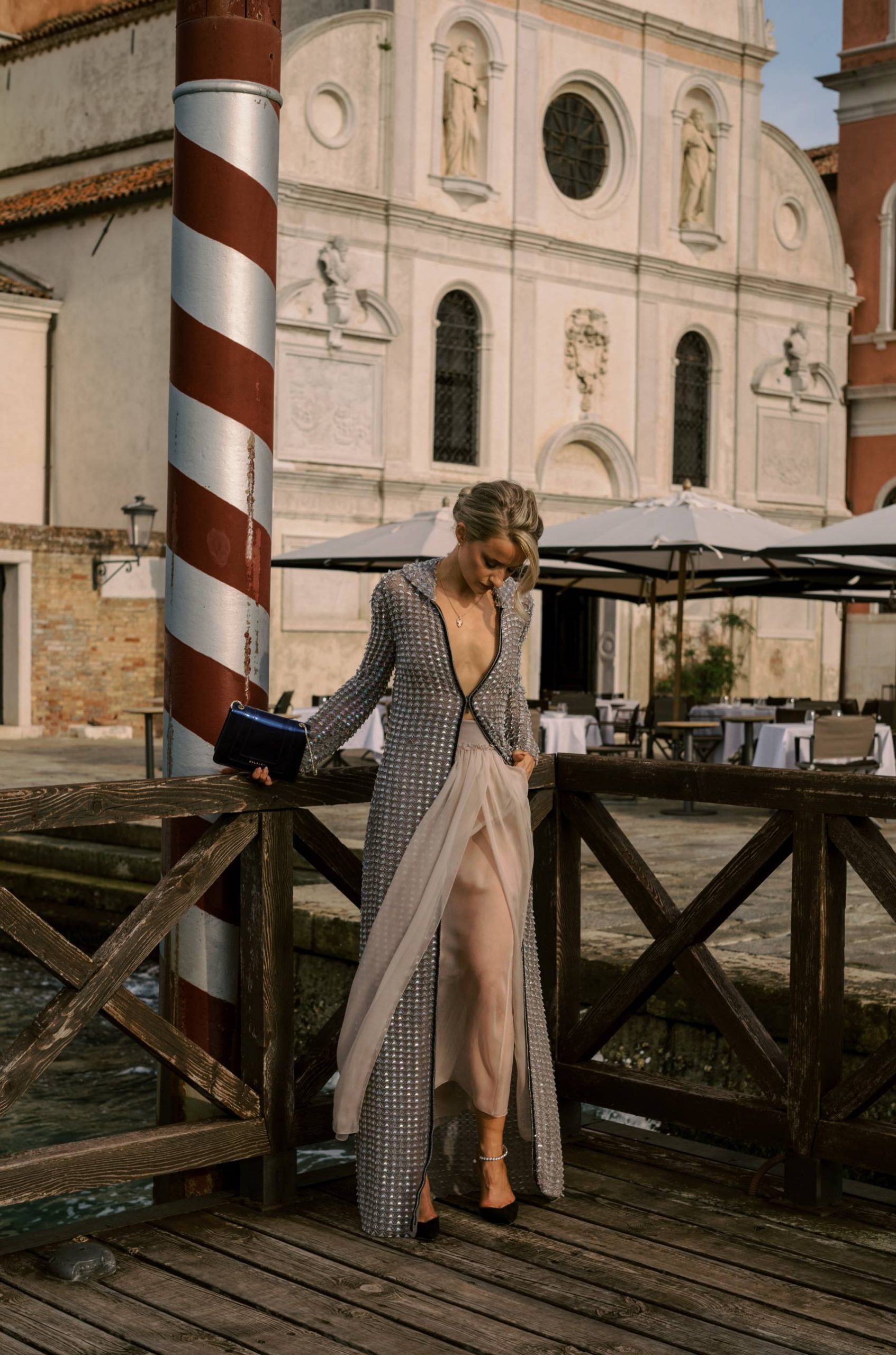 Lip Power Lipstick
Armani Beauty have some of the most incredible lip products on the market but none more so than their Lip Power range of long lasting vivid shades. Not only are the shades vibrant, long wearing and with statement pay off, they also apply so smoothly because of the unique tear drop shape. The bullet narrows at the top to ensure you can apply your Lip Power shade with precision and easily follow the lines of your lips even when you're in a hurry. Apply boldly with a swipe of the bullet for full colour lips or tap onto lips with your finger to blot a wash of muted colour for more a subtle look. My personal favourite shades are 102 (a beautiful pale wash of pink/peach), 201 (a warm red with brown undertones) and 405 (a vibrant red carpet worthy red with a touch of orange). 
Glow Fusion Face Powder
I switch to and from using a face powder, often in the summer months I use a powder to mattify my natural oils a little and during the winter months I use a powder do add depth and definition to my sometimes paler skin. What's so wonderful about the Luminous Silk Glow Fusion Face Powders are the wide range of shades and the soft soft finish unlike any other pressed powder I've used. The Glow Fusion Face Powders are the perfect addition to any makeup bag because you can add multiple shades into your kit and use to set, brighten, bronze and even lift/highlight because the glow is subtle and natural. Best applied with a fluffy brush to really allow for versatility and a buildable application. Available in refillable compacts my go to shades are 2 (to set my T zone and anywhere natural oils appear) and 9 (to deepen and bronze my cheeks). 
Eye Tint Eyeshadow 
One of my favourite products that the wonderful makeup artist at Armani Beauty used for the red carpet look pictured here was the Eye Tint Eyeshadow. I often opt for very minimal products and even sometimes just a wash of bronzer on the eye but they introduced me to using the Eye Tints as a simple way to add drama to the eyes without needing to worry about application. The Eye Tint tip has a pointed end that you can use to apply a flick of colour like eyeliner, a flat side to make a wash of colour on the eyelid easy to add and you can even use your finger tips for a subtle touch on the inner or outer corners. The Eye Tint Eyeshadows make light work of adding drama to your eye looks either as the main star or as an added extra to turn up the volume on your usual base. I love shade Ice (used for this look), Gold Foil and Nude Smoke. 
Privé Gardénia Antigua 
You'll know if you've been around these parts for a while that the Armani Prive selection of scents are some of my all time favourites. In fact Armani Privé Rouge Malachite, if I truly had to choose, would be my favourite scent of all time. I can't think of a time that discovering any of the Privé scents haven't blown me away but the latest discovery of the Gardénia Antigua EDT really gave me a new addition to the top 10 leader board. Without naming scents, if anyone asks me what my preferred style of fragrances are I always say it's tie between sweet florals and musky ambers. I love the freshness of a light floral scent for daytime but I can't not choose a warm musky scent for night time. So when I spritzed Gardénia Antigua for the first time in my hotel room in Venice the light Gardénia top notes blended seamlessly with the deeper musky mandarin blew me away. My favourite scents married together as one. 
The biggest thank you to my Armani Beauty family for this wonderful opportunity and our first travel back in 2021. It means the world to me and I'm so happy to create such wonderful memories with a team I've known for years. 
Sign up here for a weekly catch up of everything Inthefrow