13.10.2021
Spring Summer '22
Ready to Wear
I don't often have the inclination to share blog posts dedicated solely to fashion month shows, purely because the season tends to be so fast moving that the images Alex shoots tend to be shared for weeks after the fact here on the blog. There's simply not enough hours in the day or days in the week sometimes at this time of year! 
This season however felt extra special after such a long wait to see some of our favourite brands, designers and creations in person once again. 
I know I don't need to share just how grateful I am for all the opportunities, events and meetings I get to attend during these busy few weeks, in such vibrant cities but you'll have to forgive me if I highlight my favourites at Dior this year. 
It's definitely no secret how the Dior show is always a highlight for me after being such an adoring fan of the brand for so many years, so to experience the grandeur of the show again in this return to in person shows, felt especially exciting. 
Here are some of my favourite stand out looks from the show in Paris and which pieces I'm already lusting after before they're even available to shop!
This blog post & shop widgets use affiliate links. 
Affiliate text links are marked (ad). 
The outfit featured in these images was a kind PR loan. 
The show images featured here c/o Dior.com 
Read the disclaimer about affiliate links & PR products/gifting here.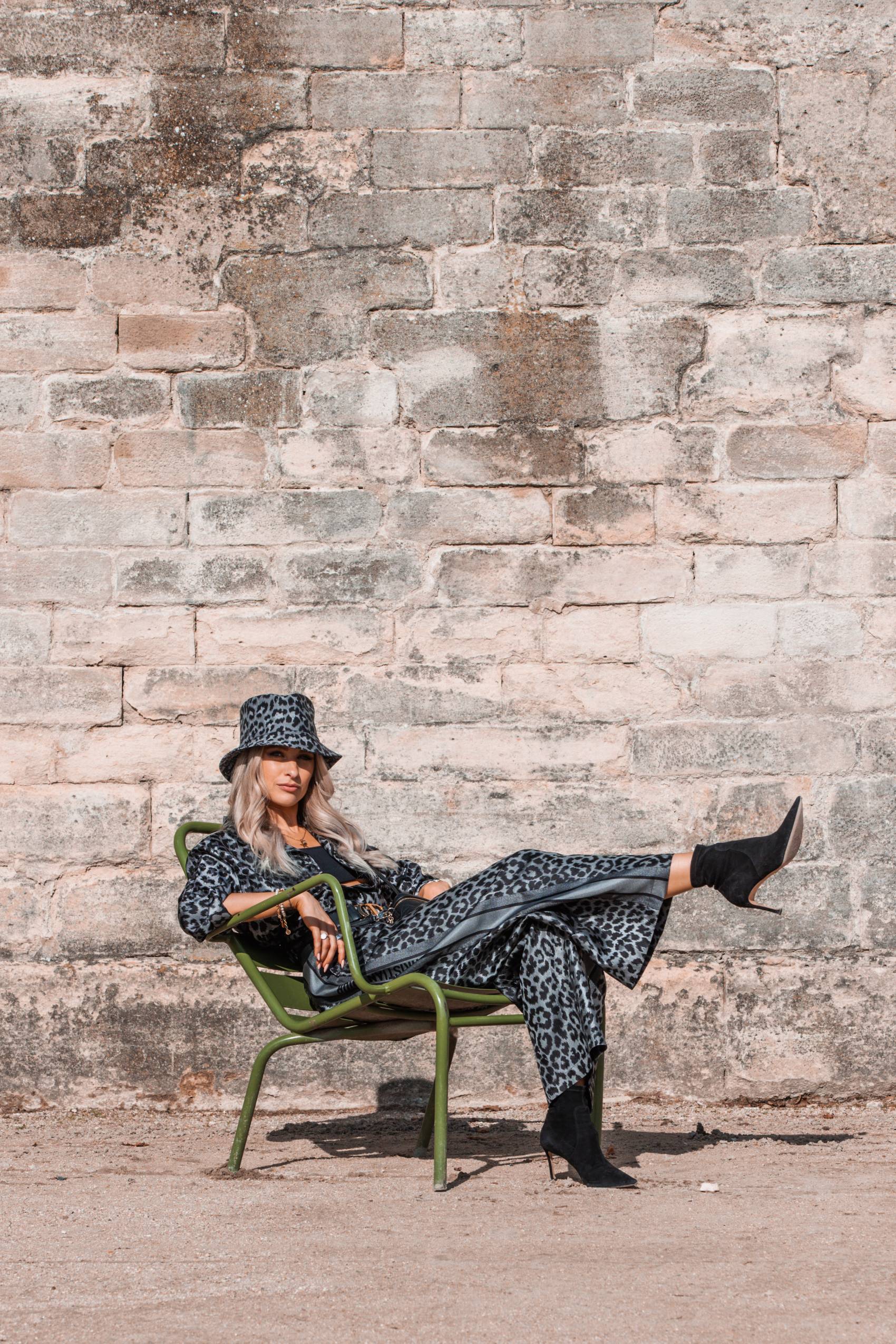 My Look 
My look for the show was of course head to toe Dior and I was so excited to choose some pieces from the Autumn Winter '21/'22 season to style and shoot. The one thing about fashion week that I really try to embrace is the opportunity to style looks that feel like they step outside my usual style comfort zone. I always feel if ever there's a time to try something new, it's during the excitement, inspiration and joy of fashion week events. 
I opted for a full leopard look in the Dior Gray Mizza print and I really let my accessories do the talking. Teamed with my favourite CD buckle belt, suede boots and Micro Vanity bag from my own personal collection to contrast and a matching Gray Mizza bucket hat to continue the look. Sometimes you choose a look that feels so far from what you would normally choose to rock that you suddenly feel way cooler than you are, this is most definitely one of those looks haha 
You can shop the incredibly Autumn Winter '21/'22 collection full of Gray Mizza, Macrocannage Quilting and statement Logo Knitwear here (ad). 
Dior Spring Summer '22
Ready to Wear Show 
Maria Grazia Chiuri's inspiration for the newest collection and the way in which it was shown to the world was based upon the idea of games and celebration. The set itself was created as an homage to artist and game designer Anna Paparatti. The models themselves were presented on a reinvention of a game board moving along with rhythmic choreography. Highlighted on the deepest black background, the vibrant pops of colour on both the board game, walls and the designs themselves, stood out in the most imaginative of ways.
Featuring one of the most exciting Dior collections I've seen in quite some time full of stand out accessories, reinventions of classic Dior shapes and mix and match colours that embody joy. My personal favourites are the bright and beautiful chunky boots, the tonal suits in bold yellow, pink, green and orange and the flapper inspired evening wear with delicate sequins and beading. The whole collection nods to so many of the brands 60's creations and you can find out so much more over on the Dior site here (ad) with design inspiration, set design and even a full watch through of the show available.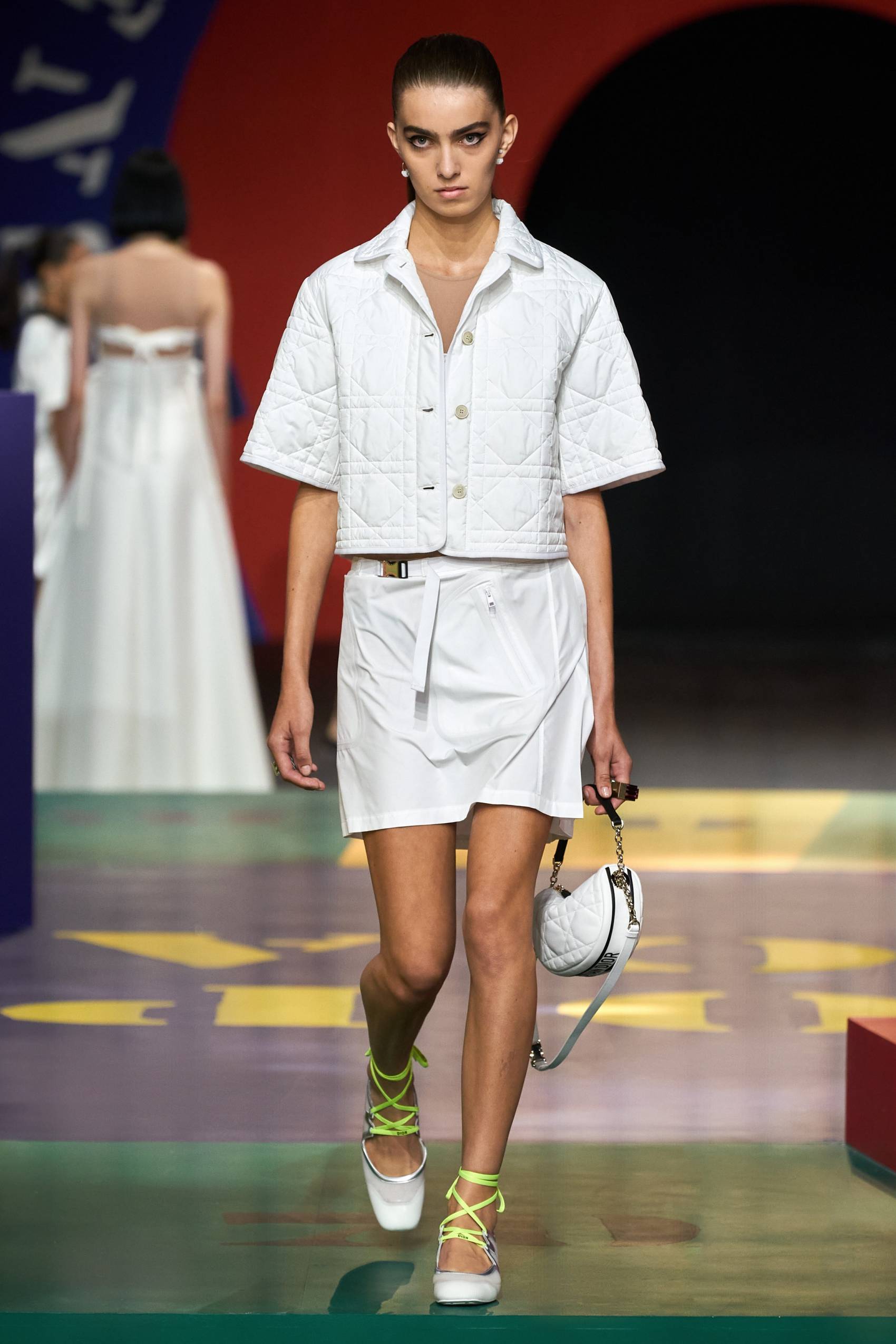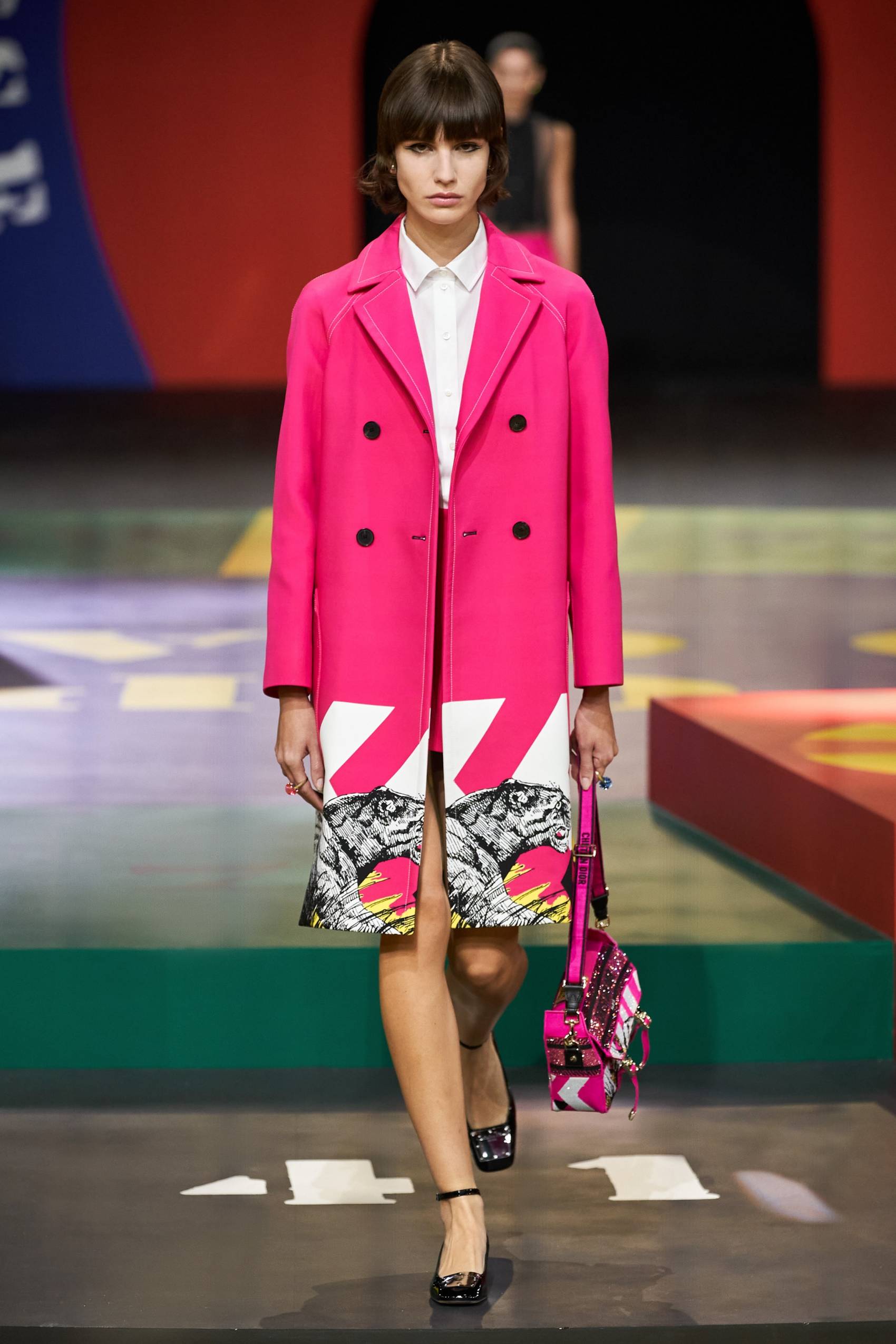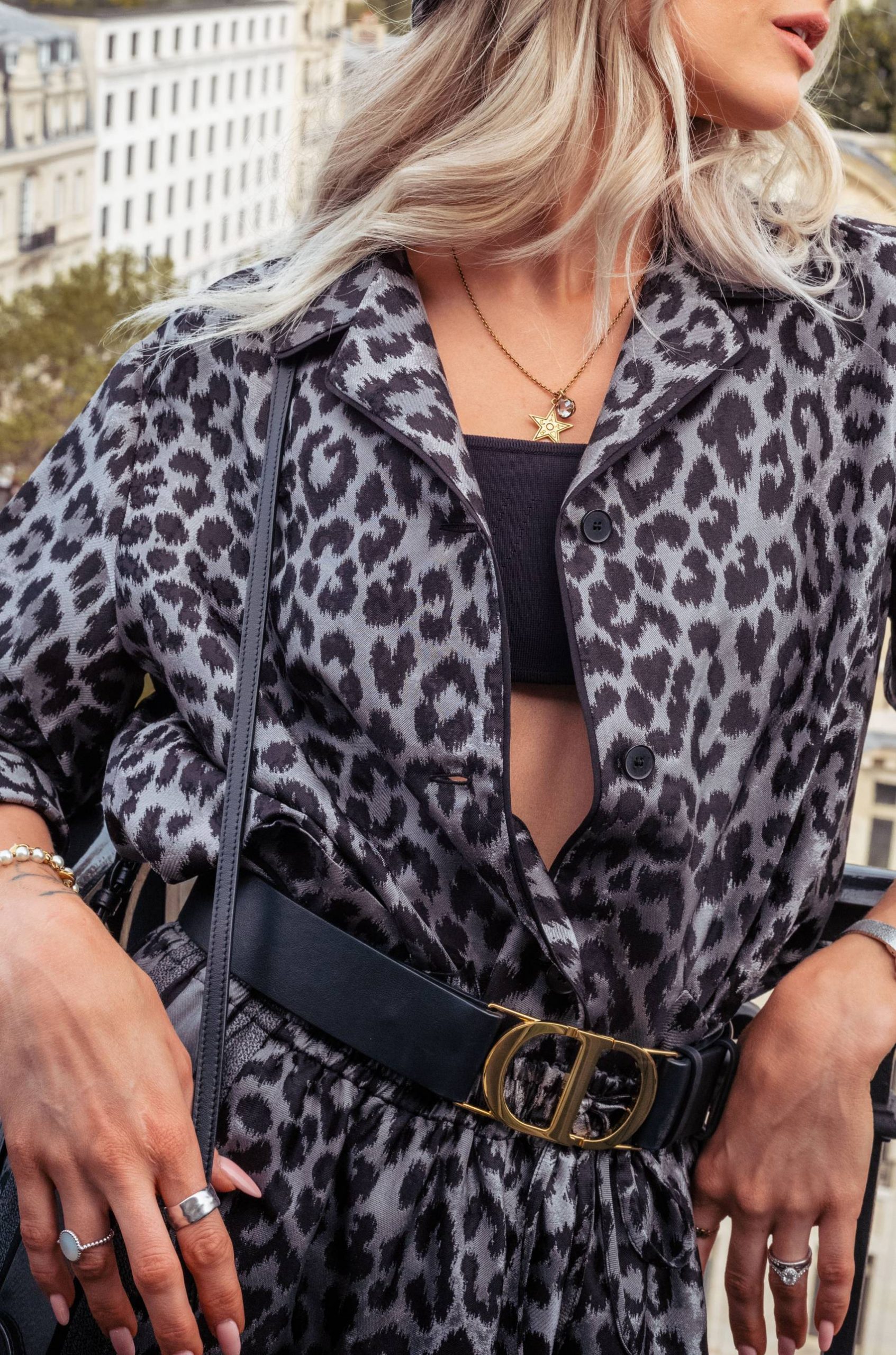 The biggest thank you to the teams at both Dior and Dior Beauty for your amazing hospitality and kindness. I'm always so grateful to know you and to work alongside you all. 
Sign up here for a weekly catch up of everything Inthefrow