25.10.2021
4 Ways to Style
Florals
We all know that florals aren't just for spring but it can still seem out of the ordinary to look to the floral favourites in our closet when styling for the cooler months. When the darker nights come along and the temperature drops, it's typical not to look into the floral side of our wardrobe and find inspiration when loungewear and comfy clothing are the alternatives. 
So how do we get more wear out of our favourite florals without looking like we aren't accepting of the seasonal changes or without letting our fingers and toes become encased in ice this winter? 
It's all about the extras of course! Not extra in the sense of dressing up t the nines every time you want to wear some florals of course, but extra in the little extra touches you can add to your summer clothing to make them autumn winter appropriate. 
Here are 4 of my favourite ways to style florals for the cooler weather! 
Layers
I know, how groundbreaking to think about layers when the weather gets cooler but actually it's all too easy to drown and hide your look with layers at this time of the year. Picking your layers wisely can enhance your look and keep you feeling warmer at the same time. Consider floral dresses layered with chunky knits to convert them into skirts, chic roll necks underneath your favourite floral shirts to add warmth and colour to your look or even jeans underneath a button front dress that you can think about styling open at this time of year. So many options without reaching for that full length jacket!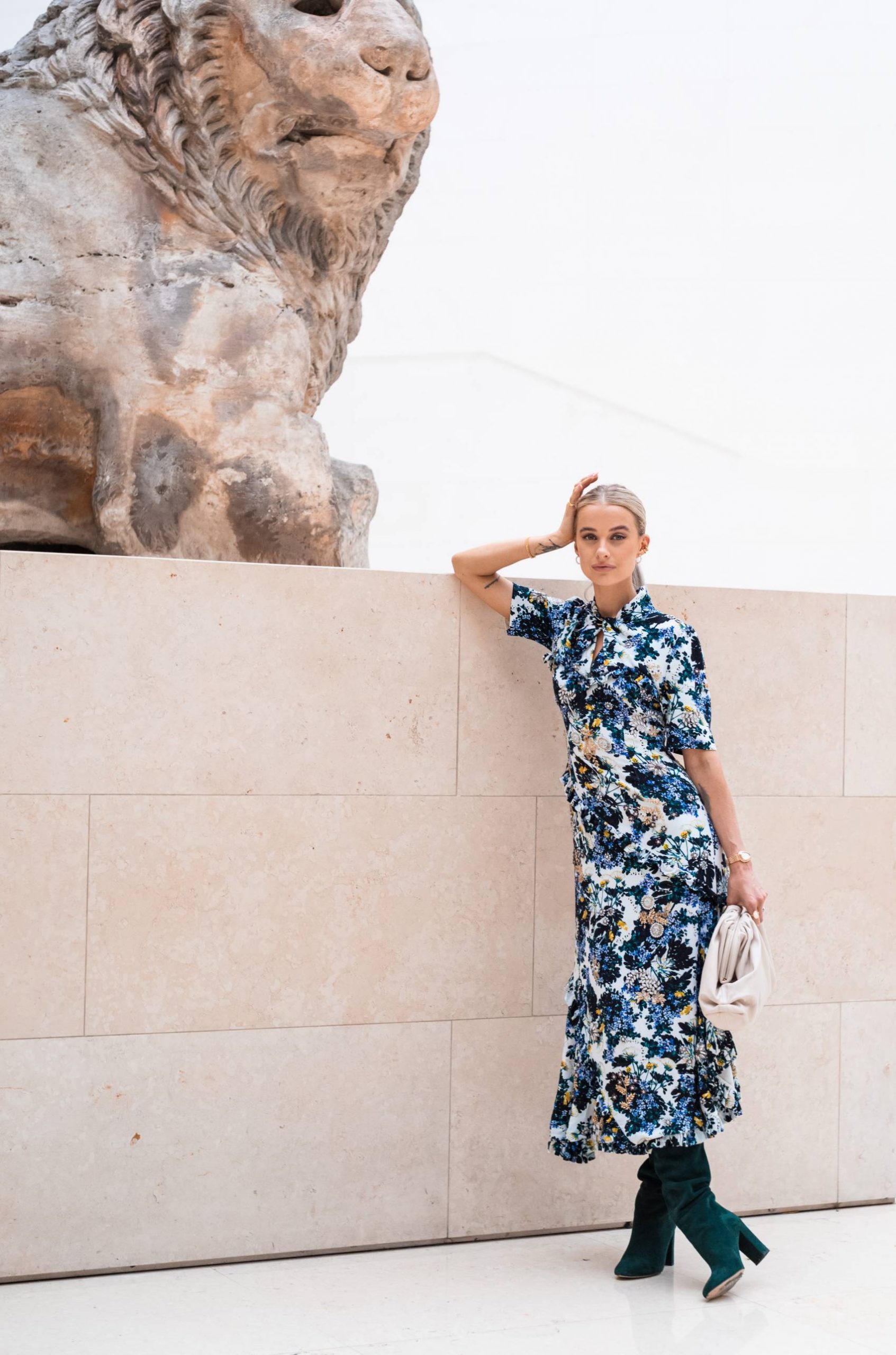 Textures
In spring and summer when we reach for our favourite florals we think of light flowy textures that allow for cooling and comfortable wear. Cottons, satins and linens are the most common materials in our warm weather wardrobes so at this time of year think about adding textures to your look with different style choices. Think suede boots to add depth, sumptuous leathers for dimension, shearling to add warmth or knitwear for versatile texture. It's so easy to style florals during the year but when it comes to the cold textures add points of interest and contrast without allowing your chosen pieces to feel out season.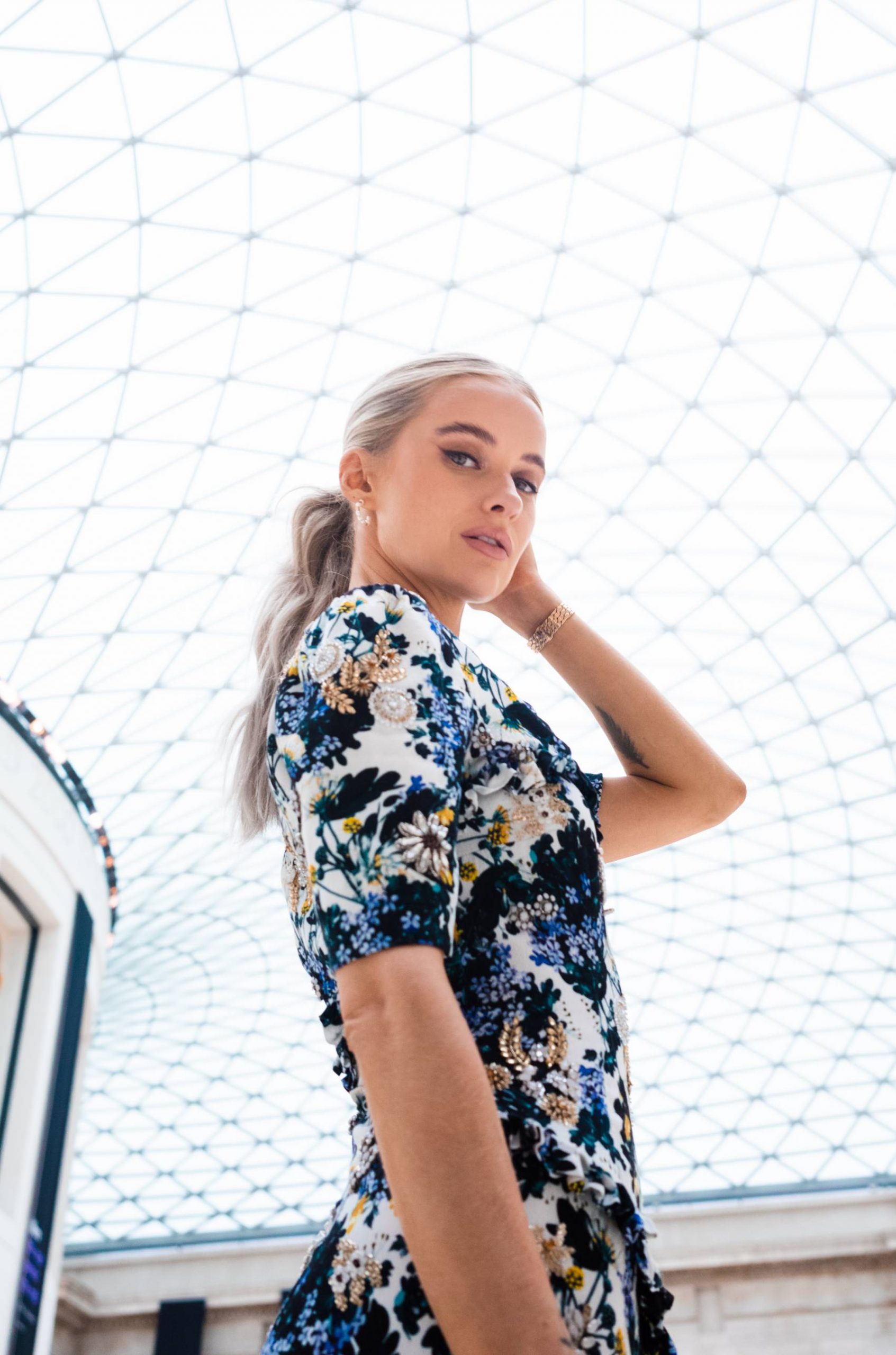 Accessories
Accessories are always my go to choice when it comes to mixing up your style and ensuring you can transition a favourite clothing pick through multiple seasons and events. Swapping out your warm weather accessories for your cooler weather favourites is also one of the easiest ways to bring newness and a fresh layer to your look. Whether you consider your jewellery and switch out those turquoise stones for chunky gold chains, your footwear and swap ballet flats for heeled boots or that raffia crossbody for a leather tote - there are so many things you can change up. 
Contrast
And of course when it comes to dressing your favourite florals for autumn and winter, what better way than to pull out the pieces in your closet that you typically wouldn't throw on with them? That leather trench that was so on point last year is the perfect partner for a deep floral dress this season, that cable knit scarf you picked up last Christmas is ideal to contrast the brighter tones of your chosen florals and there's nothing better than your most worn biker boots to add contrast to what otherwise could be a feminine and floaty look. Choosing contrast over complimentary pieces can sometimes be the way to really bring a piece to life! 
Sign up here for a weekly catch up of everything Inthefrow