27.08.2021
Thinking of Working
With Your Partner?
This blog post is a paid for advertorial in collaboration with Mytheresa. (ad)
Whenever I meet someone new and we inevitably start the 'What do you do for a living?' conversation, I find there are two types of reactions to people finding out that Alex and I work side by side to create, grow and maintain all things Inthefrow. 
There's the 'How do you possibly spend that much time together?!' crowd who can't fathom working, living and playing together being possible or the 'Oh I so wish we had that opportunity' crowd, who feel they would love to be able to spend all that time with the one they love, work or no work. 
But how do we really do it? We try to take it all in our stride and navigate the ups and downs as best we can, but of course nothing in life is ever perfect and so the reality is there are a whole host of pros and cons to working with your partner. 
Here's an insight into my thoughts on an unexpectedly decisive decision! 
This blog post uses only affiliate links. 
Affiliate text links are marked (ad). 
Read the disclaimer about affiliate links & PR products/gifting here. 
Until you work together with the person you love, it's very easy to be under the impression that you can spend every second of the day together with ease. Adding the stresses of work and the intensity of career goals into a relationship, can not only bring a huge amount of joy but it can also feel heavy at times. I don't think anyone should ever take their time spent together for granted but working side by side most definitely allows you to appreciate the time you do get to spend together, outside of the enormity of work. There will also always be times in life, whether you work together or not, that you feel you need space. I'm a true believer that even the most extroverted of individuals who adores to spend time with the people in their lives, need time to fill their own cup now and again away from their partner. That time to recharge yourself and consider your own care for a while. You can't give your all to anything - work, personal or otherwise without taking care of your own needs and wants, and that's not selfish or a cause for concern, it's simply being self sufficient enough to recognise healthy time apart. Both of us love the time spent together when we're working towards out future goals but we also have to be adult enough to recognise when we need a little break or to stop the work chat at the end of a day.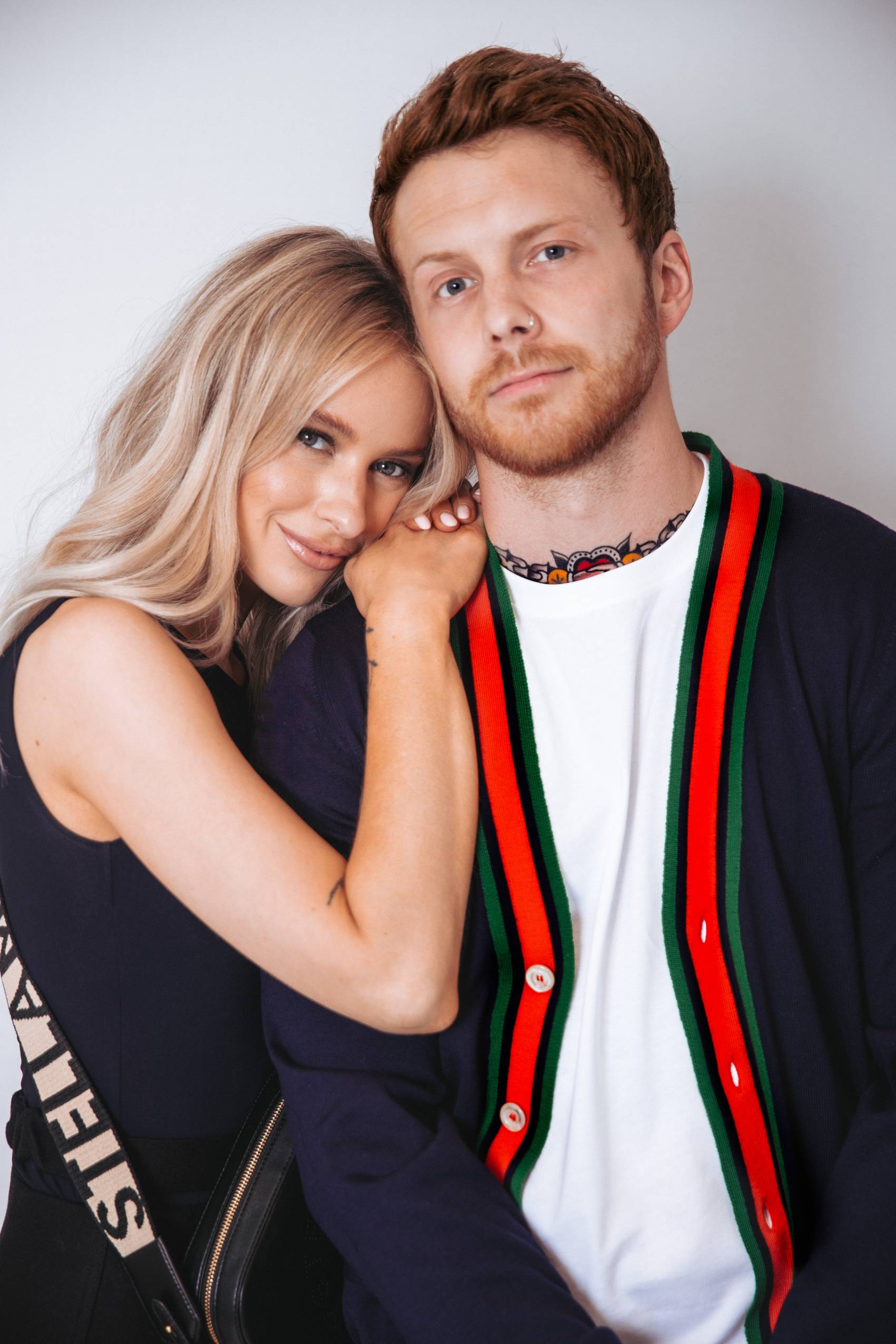 One thing I really cherish about working with Alex, is that creatively we bring the best out of each other. In an industry were you can often be the sole brain behind the concept, creation and publication of the work you produce, I never take Alex's experience and creative flair for granted. If I ever feel that I've hit a work wall and I'm struggling to convey my ideas from thought to project, then having a partner around who knows me well enough, can be the catalyst for not only new ideas, but the best ideas. The ability to bounce ideas off someone else can bring new ways of working out into the open, far faster than you could know as you thrive off each others work ethic. And amongst the stresses you'd assume working alongside your partner could bring? The encouragement and positivity you're able to gain and reciprocate, is an invaluable part of such a unique partnership. Yes you have to be humble and yes you have to admit when you need help, (not the easiest thing to do as I've discovered over the years) but the best of us no matter our talents, always have more to learn from those we surround ourselves with. Working with someone who is just as dedicated to a career as you are but also has your best interests at heart, feels like more than just a perfect partnership, it also feels like a rare discovery in life.
If any of you have a similar mindset to me and you consider yourself to be a workaholic who has to tell themselves very strictly to end their work day, then having a partner work with you can be both a blessing and a curse. On one hand Alex is amazing at ensuring I take time for myself and we try to spend our evenings for ourselves walking Boe, cooking together and spending time without work deadlines hanging over our heads. On the other hand, the person that you work with living under the same roof means when I get my best ideas relaxing over a glass of wine at night with dinner, it isn't too hard to lull Alex back into work when we really shouldn't be pouring over campaign details and tomorrows shoot schedule at 10pm. But if I'm being totally honest, despite the occasional tough times and the hurdles we naturally face working together in this industry, I wouldn't change things for the world. Working with your partner when you have so much respect for them, love their creativity and have the utmost trust in their vision makes me and anyone else in the same situation, a very lucky individual. All of the pros most definitely outweigh the cons, and after all no adventure is ever truly perfect - where would the fun be in that? 
I'd love to know if you work with your partner too and if you feel the same way? Or perhaps you don't yet but after the pandemic you might be considering it with a new venture? Let me know below!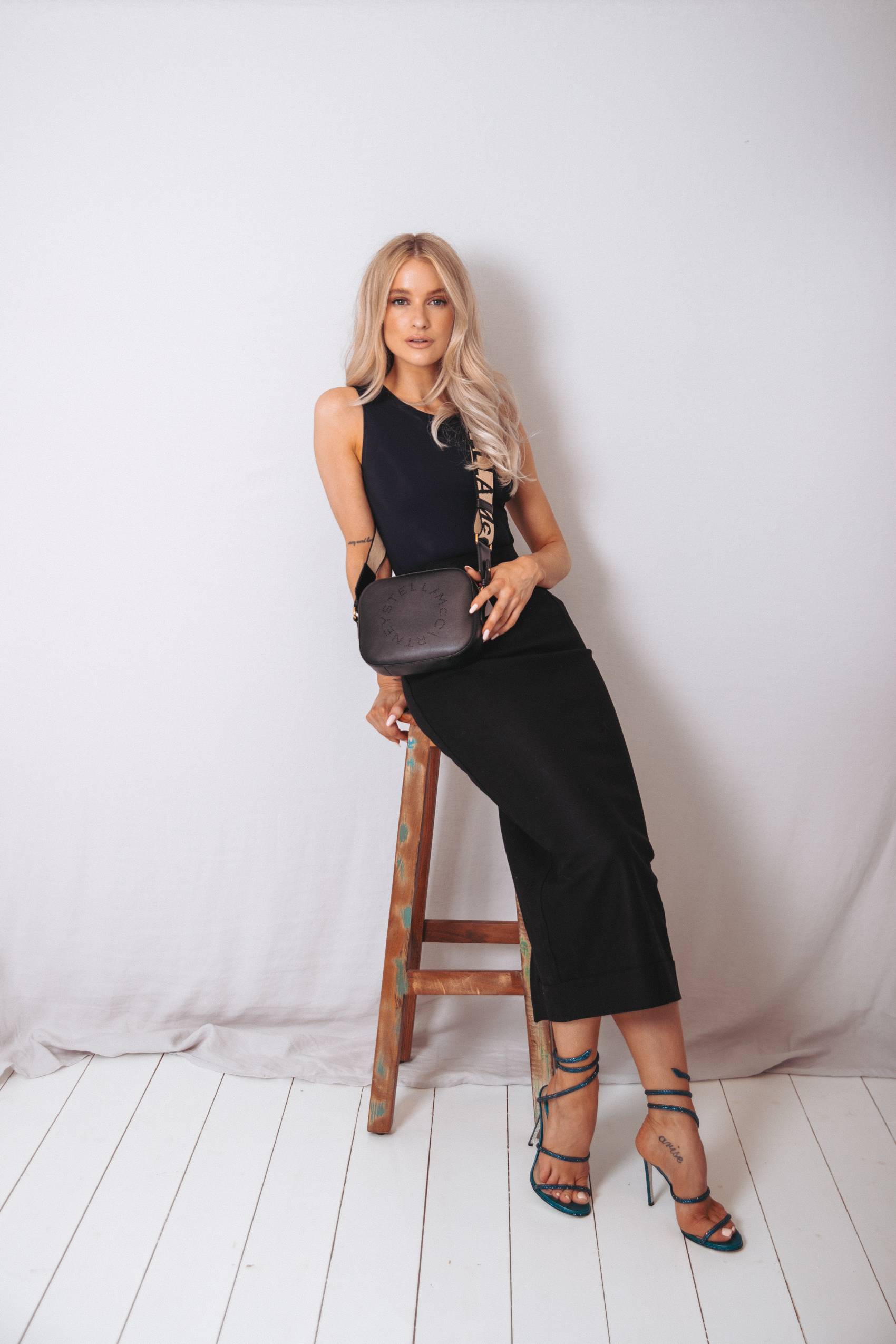 A huge thank you to Mytheresa (ad) for partnering with us on this blog post and for dressing us in some of their must have brands from head to toe. If you've never headed over to their incredible online space, I'd highly encourage you to head over and discover the latest from brands such as Jil Sander, Jacquemus, Gucci, Stella McCartney and more as well as their current exclusive collections from Brunello Cucinelli, Valentino, Zimmermann and Melissa Odabash. And if you're a bargain hunter looking for your next must have piece then head over to snap up something new from their always anticipated summer sale with huge savings on some of my favourite brands - Victoria Beckham, Self Portrait, Isabel Marant and Ganni. 
Sign up here for a weekly catch up of everything Inthefrow