19.07.2021
NARS Orgasm
On The Beach
NARS is one of the most recognised beauty and makeup brands across the globe, thanks to its incredible products and equally wonderful marketing campaigns. Known for their fun, sassy and often wild twists on must have makeup, I've admired and been privileged enough to be a friend of the brand for years. 
Recently they invited a handful of NARS lovers to discover their newest launches, while enjoying a taste of Summer on an overnight stay at the stunning Marylebone Hotel terrace suite. They were kind enough to have thought of everything for the evening such as cocktail making ingredients, NARS skincare in the bathrooms and beautiful florals adorning every corner of the terrace. 
I can probably guess that you are familiar with NARS and their best selling Orgasm shade ranges that have taken on a life of their own over the years, but you've probably never seen Orgasm quite like this. Introducing the brands newest, limited edition, summer launch - Orgasm on the Beach. 
PS - For full transparency although I was lucky enough to be invited to spend the night discovering the Orgasm On The Beach collection at the Marylebone Hotel in London, this post is not sponsored and there was no obligation for me to post :) 
This blog post & shop widgets use affiliate links. 
Affiliate text links are marked (ad). 
The products featured in these images were a kind PR product/gift.
The jewellery featured in these images are from my own collection. 
Read the disclaimer about affiliate links & PR products/gifting here. 
Orgasm On The Beach
Cheek Palette 
Guys... this palette is a must have for Summer! If you've never indulged in any Orgasm launches before then this just has to be your first. I have a penchant for NARS palettes in general and they're some of the most used in my makeup collection but this one just shot straight to the top of the leaderboard! The perfect mix of 6 sun-kissed shades that are the ideal addition for your summer 2021 makeup look. If like me you love a versatile palette that can be used all over the face, then this is your new best friend. The shades are the beautiful lightweight formula you know and love the brand for but this time they're enriched with translucent micro-spheres that mean your colour pay off is summer in a swipe. A touch of shimmer for the cheeks, a shine of highlight for the high points, a strobe of light for your décolletage and a wash of colour for your eyelids - it's a huge yes from me! Clockwise from Top Left:
Turtle Bay - A shimmering peach champagne that looks beautiful under the eyebrow to lift, brighten and open the eyes.
Naples -  A metallic rose gold that feels like the perfect everyday wash for your eyelids with just one quick sweep. 
Mandalay - A satin caramel bronze that I've been using to bron-tour with (bronze/contour) as a last glowy step.
Montezuma -  A shimmering golden peach that I've been teaming with Orgasm to drape colour from my lids to my cheeks, 80's style.
Orgasm - The original peachy pink with a touch of golden shimmer that plays well with all or stands out from the crowd alone.
Zuma - A satin rouge that brings warmth and depth to the apples of the cheeks or the outers of the eyelids.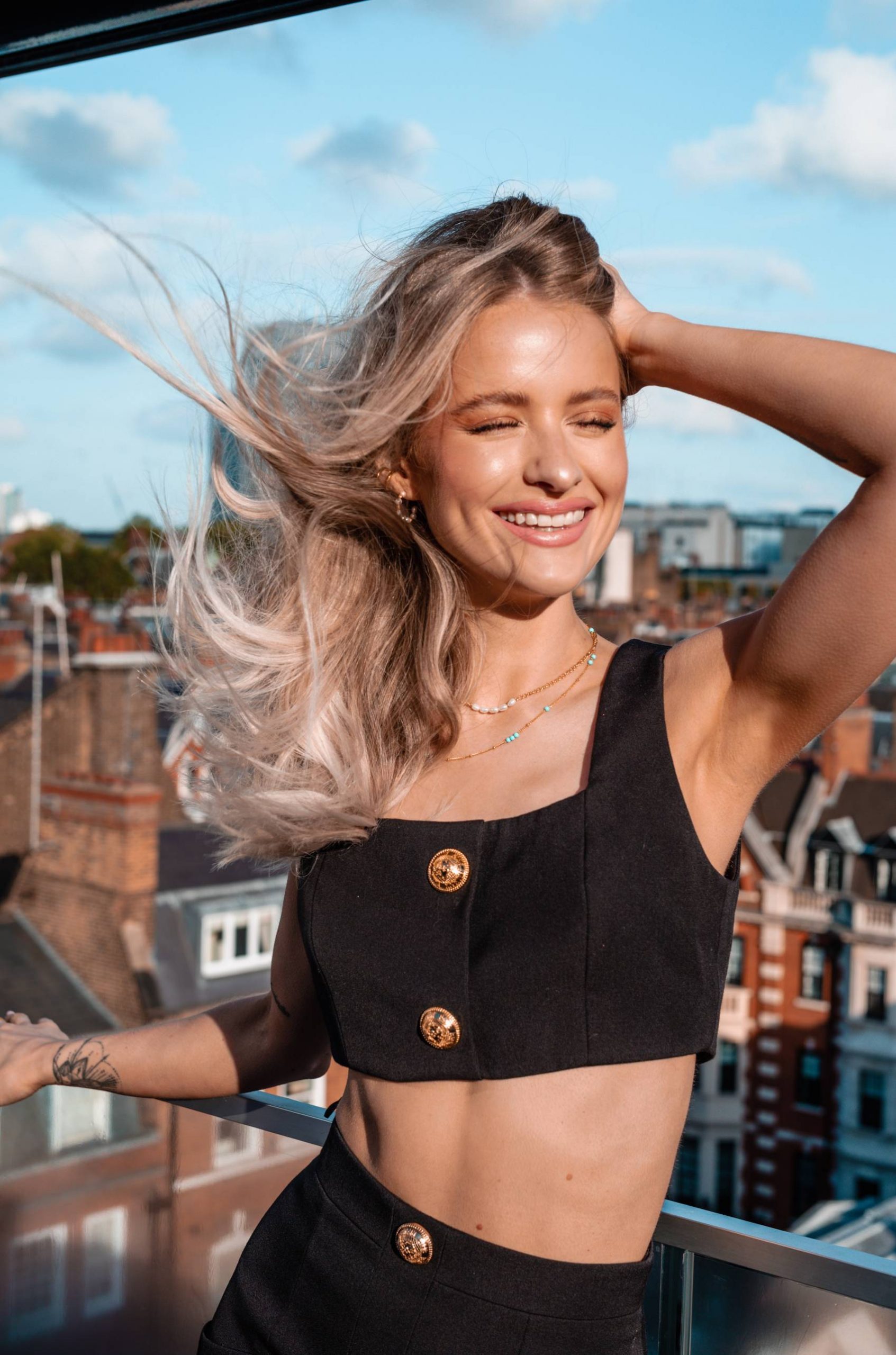 Oversized
Orgasm Blush
If you've never added a NARS Blush to your makeup bag in the shade orgasm, then take this as a sign - I promise you won't regret it! Orgasm is the perfect pink even for those who don't necessarily opt for pinky shades in their blush collection. The peachy undertones give the blush almost a dual colour feel and as I've always liked to say, this is pinky toned blush but made for grown ups. A beautifully soft texture that has a sense of sheer colour on first application but then it deepens on reapplying, to give a warm summer glow. The formula allows light to diffuse off the shade to give that lit from within look, that only Orgasm can truly give. So soft, so glowy, so versatile!
And if you already love and adore Orgasm and consider yourself a connoisseur or even a collector of the collections? Then you'll love the newest summer launch - an oversized Orgasm blush in limited edition mirrored pink packaging. I'm so thrilled to have gotten my hands on one and it's reignited my love for this much loved cult classic.
Fun Fact - Did you know that one NARS Orgasm blush is sold every 20 seconds?! Now if that doesn't equal cult beauty status I'm not sure what does! 
A huge thank you to NARS for the most wonderful summer stay at The Marylebone Hotel - it was such a treat to discover the new launch in one of my favourite hotels in London! 
Sign up here for a weekly catch up of everything Inthefrow