21.07.2021
Take A Look From
Day to Night
On summer days I always find that that quick lunch with friends so easily morphs into a long sunshine filled afternoon and an equally long evening spent with loved ones. There's something about the long awaited sunshine that transforms our usual plans into vacation style weekends, spent indulging in the things we love. 
The conundrum? How do we plan for days with no plans and how do we in turn ensure we feel our best on those longer than usual days? There's nothing as wonderful as an unexpected dinner or drinks (especially after the last year!) but there's also nothing worse than feeling under dressed and unprepared! 
The answer? A few simple tips and if you can a little preparation before the plans to go 'out' turn into an impromptu night 'out out'. 
Here are 4 of my favourite tips for taking a daytime look into one that's refreshed and ready for a night out with friends. Sometimes it's the simplest changes that make the biggest impact to our self confidence! 
This blog post & shop widgets use affiliate links. 
Affiliate text links are marked (ad). 
Some of the outfits featured in these images were kind PR loans. 
Read the disclaimer about affiliate links & PR products/gifting here. 
My second jewellery collaboration with the amazing Edge of Ember team has just launched and sharing some more of these behind the scenes photos seems like the perfect way to celebrate! I'm so very proud of The Paradise Collection and cannot wait to see you styling it too!
#WhereIsYourParadise
Matching Two Pieces 
Adding a matching two piece to your summer wardrobe feels like a great investment to make whether your plans involve jetting off somewhere beachy or they're a little closer to home. Of course adding any pieces into your wardrobe should always leave you feeling excited to wear and style them but there's something even more wonderful about discovering the perfect two piece. The versatility of adding a two piece into your closet that transcends from day to night, casual to dressy, warm to cool - it's the easiest way to mix and match your same day look. Just like this gorgeous Zimmermann pattern you've no doubt seen everywhere this season, choose the fits and pieces you normally love to wear and fit seamlessly into your style. This particular print comes in a bralette, pants, shorts, shirt, dress, bucket hat and even a playsuit! A matching two piece gives you so many options when you think about layering over a bralette, switching a piece like a hat out completely, unbuttoning and restyling a piece like a playsuit or shirt. A few touches and the same pieces equal a much different look. 
Restyle Your Favourites
Restyling a favourite piece to take your look from day to night is probably my most utilised way to mix things up but it definitely involves being at least a little prepared for possible 'out of the blue' plans that extend into the evening. How's that for ironic? But also that's also why I tend to always carry a tote bag with me, you'll find everything from a spare pair of shoes, to my makeup bag, to the proverbial kitchen sink in there quite often! It only takes a few seconds to restyle something you're already rocking and especially so if you carry a tote like I do. If you're wearing your favourite white shirt, switch the casual styling of loose and open to buttoned and tucked to highlight your bottoms. If you're wearing your favourite necklace, restyle it by layering and wrapping it around your wrist or even your ankle. If you're wearing classic sunglasses, switch them out for a more statement pair. If you're wearing an oversized blazer, roll the sleeves, pop the collar and even style it with just your bra if you're feeling bold enough! Simple swaps and restyles can be the key to a refreshed look. 
Layer Your Jewellery 
Of course I couldn't not share some jewellery love when just a few days ago my second collection with Edge of Ember launched and we all know how much I love to layer my jewellery collection, mix metals and stack my rings. Whether you're styling The Paradise Collection or you're simply thinking of new ways to wear the pieces already in your jewellery box, I find layering is the key when it comes to switching up your look. Whether you layer during the day to bring depth and a little edge to a more casual look or you add a few more favourites to a chic paired down evening style, the finishing touches your accessories bring can be second to none. Layer necklaces with different lengths to add a point of difference to your top half, add anklets to draw attention to a fresh summer manicure, stack your rings and your earrings to add a little cool to a more feminine summer style. Mix and match, layers galore, stack to your hearts content - go from day to night in whichever way you love. 
Switch Up Your Lip
And if you're looking for the simplest of tips to take your look from day to night, you'll find it in the colour of your lip if nowhere else. It really is the easiest way to go from summer picnic in the park to evenings drinks at the bar, go from subtle washes of pinks and nudes to vampy reds and on trends oranges. I always have a few little products in my bag (big or small!) for touch ups and if you find yourself truly heading out for dinner with no chance to prep or switch up your look at all, a new vibrant lip colour always boosts my confidence. In amongst my staple 'touch up in the back of the cab' products (brow gel, pot concealer and a cream blush) I always carry a couple of my most loved lip colours. Carolina Herrera Satin Lipstick in shade Red 311, Dior Rouge Velvet in shade 999, Bare Minerals Mineralist in shade Energy, Armani Lip Power in Shade 300 and Charlotte Tilbury Hot Lips in shade Tell Laura.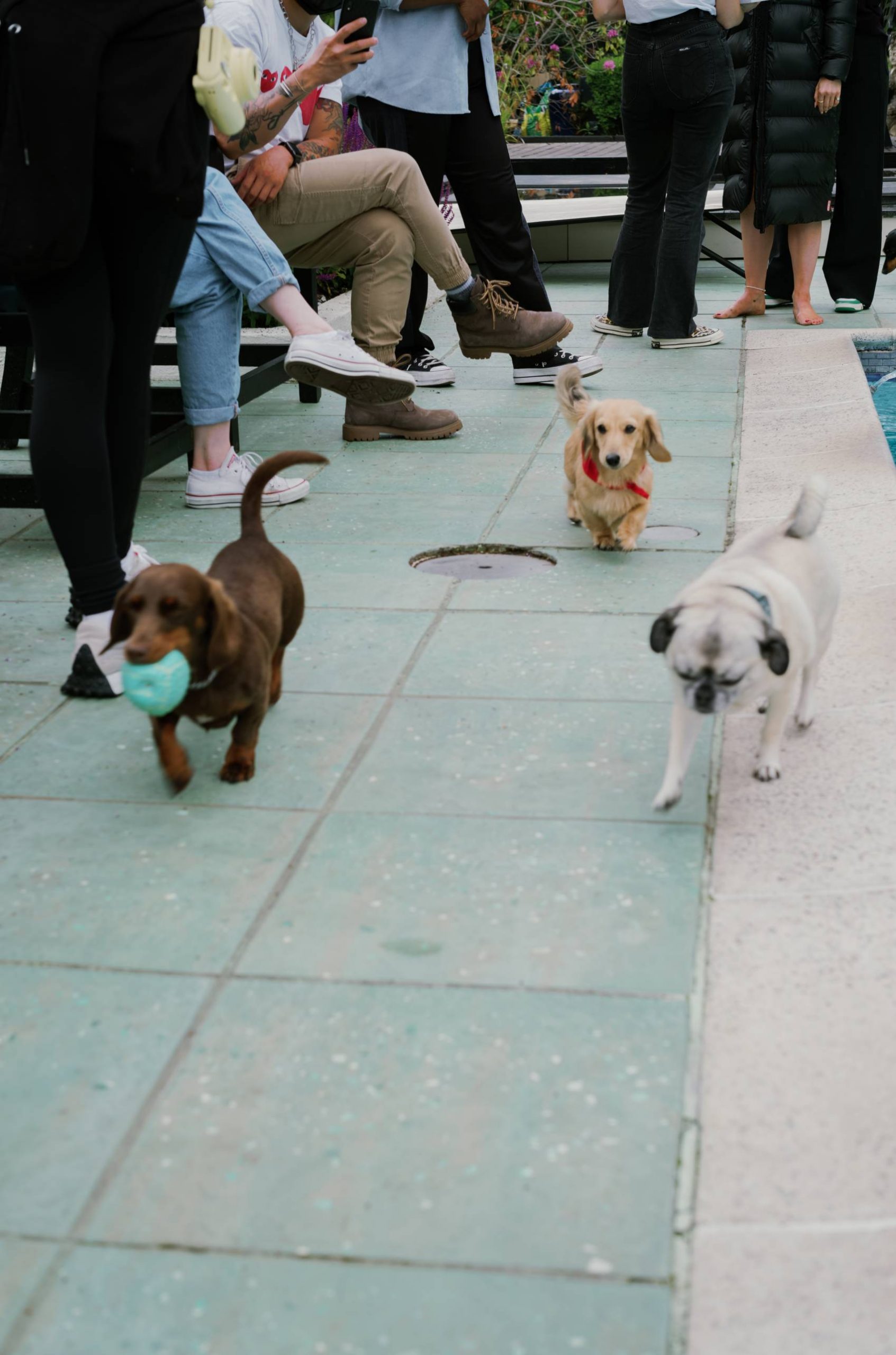 A huge thank you to Net a Porter, Flannels and Beach Cafe for helping to style the shoot with some of their beautiful looks. I'm so grateful for your generosity and to know wonderful teams like yours! Although this blog post features my new collection in collaboration with Edge of Ember this content is not sponsored nor part of any obligations.
Sign up here for a weekly catch up of everything Inthefrow