12.07.2021
Monochrome Looks
For Summer Soirées
One of the biggest and most prominent trends you'll see for summer 2021 is monochrome styling and all things tonal. Head to toe looks of your favourite summery tones, with the emphasis on a singular shade to let your accessories shine bright. 
When we were pulling looks and thinking about what outfits would look incredible in the imagery for our second Edge of Ember collaboration, we not only took inspiration from the surroundings themselves but from the collection too.
The intricate pearls, the recycled metals, the bright blue gemstones - a mix of beautifully summery pieces that deserved muted monochromes to pop and feel utterly wearable stacked to the heavens. 
So if you're wondering how the monochrome trend will work in your own wardrobe, here are some of my favourite ways to incorporate it and create the perfect base for your newest jewellery pieces.
Hint hint... hehe!
PS - How incredible is the house we were lucky enough to shoot in and around?! Apparently they shot scenes from the Rocketman film there and I can see why - it was just perfection!
This blog post & shop widgets use affiliate links. 
Affiliate text links are marked (ad). 
Some of the outfits featured in these images were kind PR loans. 
Read the disclaimer about affiliate links & PR products/gifting here. 
My second jewellery collaboration with the amazing Edge of Ember team will be launching very soon! To sign up to be the first to hear all about the launch dates, possible pre-orders, pricing and much more - click here. I'm so very proud of The Paradise Collection and cannot wait to see you styling it too!
#WhereIsYourParadise
Muted Mint & Sage
If the bold and bright colours of the season like limes, oranges and sunshine yellows don't tickle your fancy, then the monochrome trend of muted greens and soft sages might be right up your fashionable street. Easy to wear, simple to style and in my opinions versatile with so many other summer colours and trends already in your wardrobe. If you're sticking with monochrome then 90's midi dresses and beautiful suiting is the key to embracing the colour but outside of summer team with blue denim and your favourite linen blazers to extend your wear across multiple occasions. A beautifully soft khaki colour for the season and it looks incredible with both warm golds or cool silvers when it comes to jewellery. 
Not So Boring Beige
A couple of weeks ago we chatted all things grey when we discussed the Pantone colours of the year but if 'Ultimate Grey' as the colour cards call it feels like it doesn't embrace summer for you, then opt for beige instead. You can embrace linens with a depth of marl texture to comfortably style monochrome without the worry of feeling washed out and beige is the perfect partner for warmer toned metals and pearl trends this year. Another mellow monochrome shade that allows your favourite accessories to do the work when styling and feels like the perfect base to tone down any other pops of colour your wardrobe might offer up across the season like bubblegum pink, sunshine yellow or tangerine orange. 
Mellowest of Yellows 
Now I for one am a lover of all things sunshine yellow, give me brights and bolds when it comes to the 'it' colour of the summer no matter the year but in truth bright and bold can sometimes feel like a spotlight you might prefer not to be in. If that's the case then cue soft lemons and palest yellows brought over from the spring months to tick the monochrome box with a little subtle sunshine instead. Appropriate in England anyway wouldn't you say? Embrace soft fabrics that flow and drape you in a monochrome wash of colour and you can always go tonal with the trend and add deeper amber yellows with accessories or outer layers if you prefer.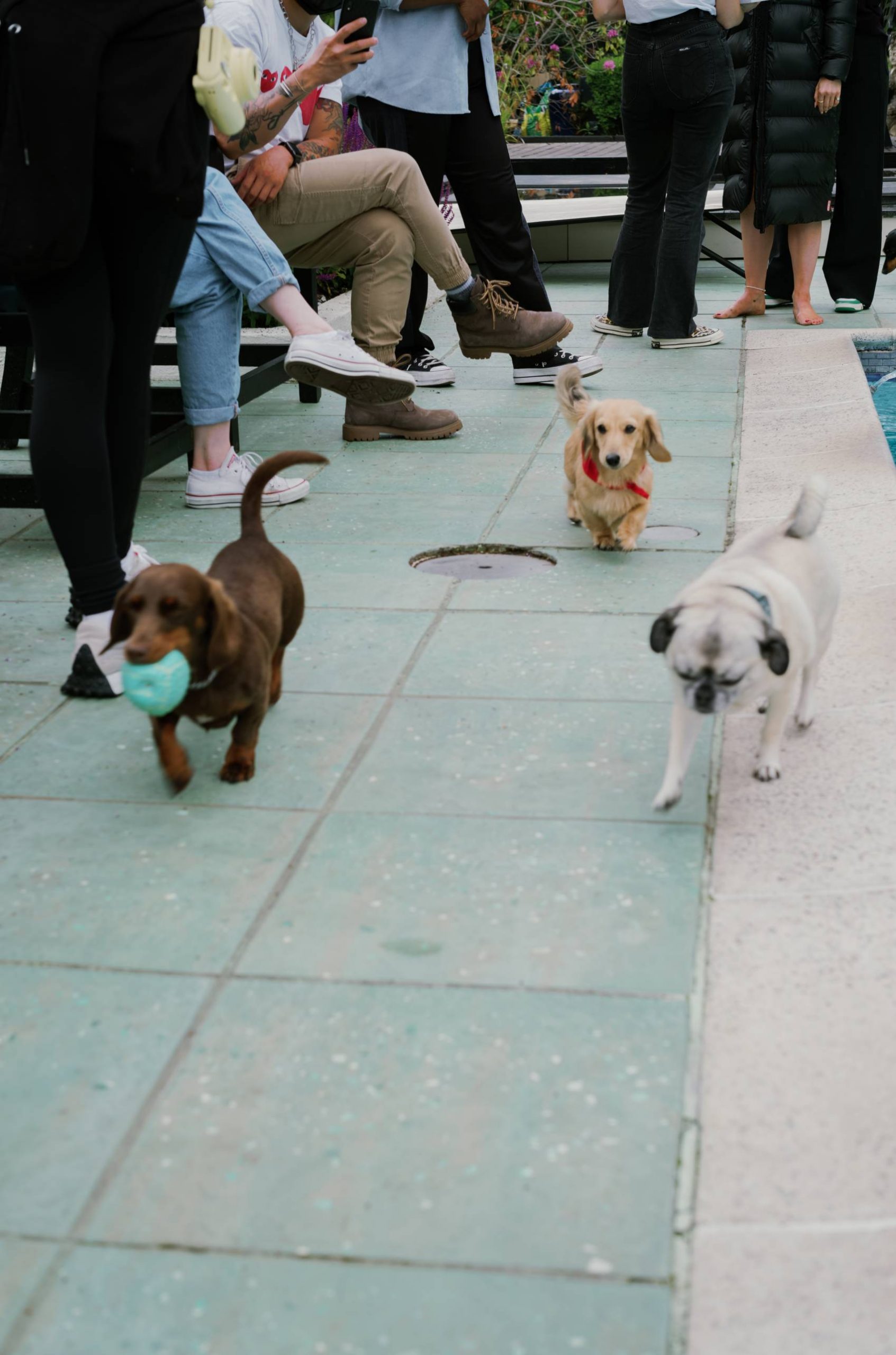 Lovely Lavender Lilacs 
If pink is a no go in your closet this season because it won't stand the test of time for you but you still want to embrace a more typically feminine addition this summer, maybe lilac and lavender are the way to your heart. Perfect to signal the summer months arriving and for me there's even a little nostalgia involved - I'm perhaps purple and lilacs biggest fan still to this day, even without my purple hair! Style with silvers to keep things icy cool and even drape lilac eyeshadow to complete the look or outside of the monochrome trend opt for raffia accessories to really keep things seasonal and hopeful for well deserved holidays. 
A huge thank you to Net a Porter, Flannels and Beach Cafe for helping to style the shoot with some of their beautiful looks. I'm so grateful for your generosity and to know wonderful teams like yours! Although this blog post features my new collection in collaboration with Edge of Ember this content is not sponsored nor part of any obligations.
Sign up here for a weekly catch up of everything Inthefrow