25.06.2021
The It Bags
Of 2021
You guys all know how much of a bag lover I am and I would say over any other accessory (yes even shoes and sunglasses) it's the bags on those wow runway looks that often catch my eye the most. If you saw my recent vlog where I reacted the Dior Cruise show live, you'll also know I fell head over heels for the upcoming bowling bags we saw styled with so many looks. 
From the smallest of clutches for formal events, through to everyday crossbodys I can see myself styling for smart casual occasions, all the way to weekend bags that feel like my go to travel pieces. 
I'm a bag lover, a bag fiend, a bag connoisseur - I simply adore them! 
I recently added an incredibly special Hermès Kelly 25 to my collection that you can see a little more detail of here but there are a few other bags that have caught my eye so far this year from some of my go to brands. 
So if you too are a bag obsessive like me and you're wondering whether there are any truly worthy new launches or relaunches available to add to your closet, then look no further than 5 'it bags' I'm sure you too will swoon over. 
This blog post & shop widgets use affiliate links. 
Affiliate text links are marked (ad). 
The outfit featured in these images was a kind PR loan. 
Read the disclaimer about affiliate links & PR products/gifting here. 
Dior
D-Lite 
What I love about Dior and their seasonal collections is that their reinvention and reinterpretation of the best selling Dior accessories always feel so fresh. From new colour ways, new gradients, new materials and new accompanying accessories, the Lady Dior has been brought in the 2021 summer season with a bang. Dioriviera has seen the trendy D-Lite counterpart to Lady Dior thrown into the spotlight and enveloped with intense colourways such as Raspberry and Chartreuse that scream summer holidays. Of course if you're not into the bolder, brighter colours that are a huge part of the brands identity this season you can always keep things chic with their reinvented classic colourways too in versatile monochrome palettes or even always lusted after leopard. 
Bvlgari
Logo Tote

For full transparency I am of course a very proud Bvlgari ambassador but there really has been one bag from the brand that's been on my mind since the end of 2020 and it's a Bvlgari beauty. I was lucky enough to get a sneak peak of what was being released for the summer season last year and I just know you'll be swooning alongside me too. The Bvlgari Logo Tote has just been released and it simply has to be my newest bag for commuting and every occasion where something a little roomier fits the bill. The chic styling of a Bvlgari bag, with the versatility of the much coveted tote style, teamed with modern branding that makes my heart skip a beat. Available in classic black, stunning linen or summer ready shades like caramel (peach) or blush quartz (pink) - I think I'll be going all black everything! 
Louis Vuitton
Twist 
The Louis Vuitton Twist bag is back with a splash and some of the newest colour ways of the iconic design for 2021 are absolutely breathtaking. Think all the uniquness of the original Twist design with the LV lock to the front of the bag, the crossbody strap and the structured body but now reinvented in the By The Pool collection and the LV x UF (Urs Fischer) limited edition releases. The Twist in classic grained black is easily one of the most reached for pieces in my closet for those occasions only a simple crossbody will do but I love the fact the newest iterations feel wholly opposite of my usual approach to the style. If you like Louis Vuittons approach to multi accessories and extras then the newest Twists featuring acrylic top handles, secondary chunky chains, detailed charms and even detachable statement straps will be right up your street.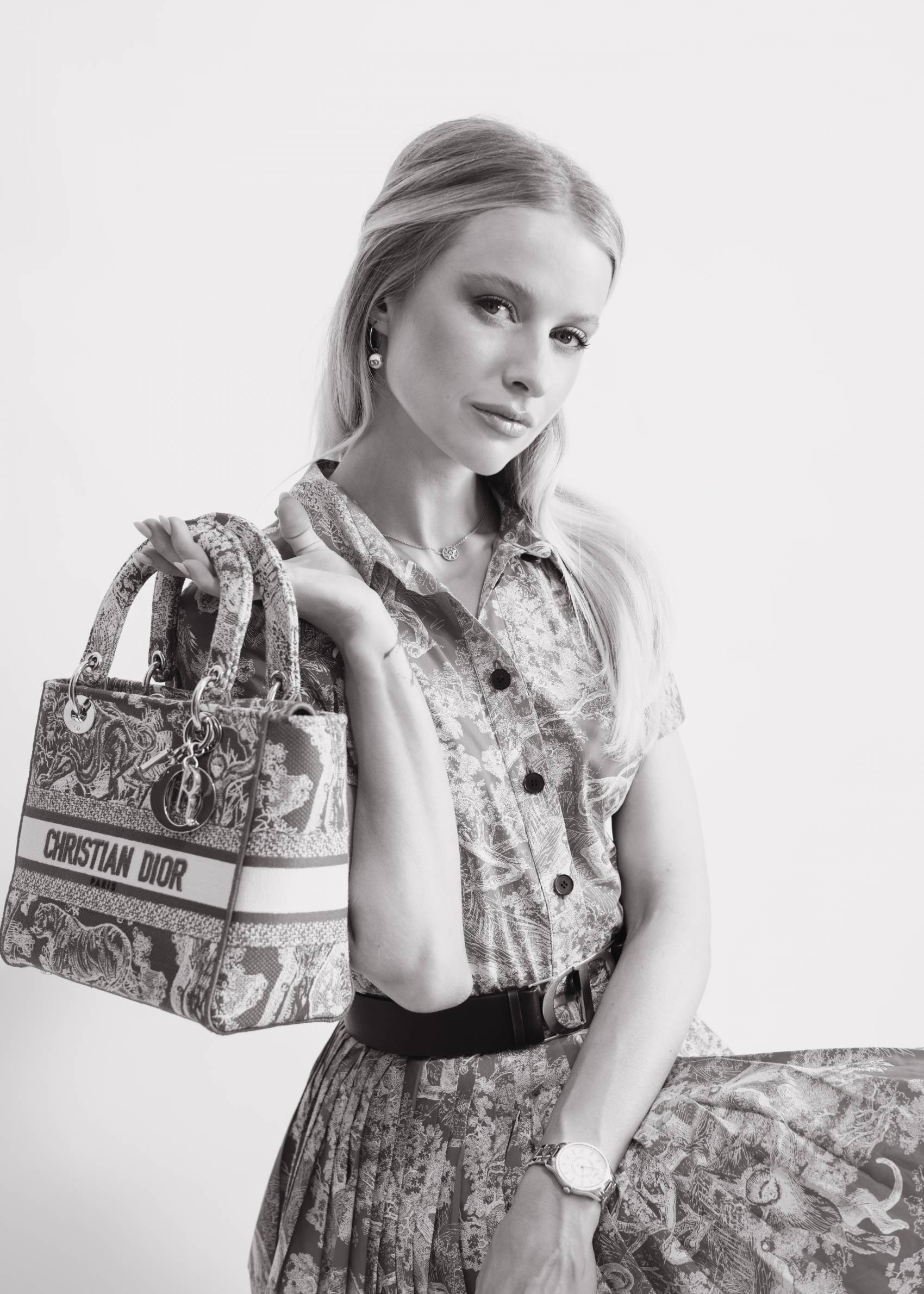 Fendi
Sunshine Tote 
You knew there had to be another tote bag on the 'it bag' list for the summer because as things start to open back up again and we're thinking about day trips and overnight stays, it seems the bigger the bag the better. The Sunshine Tote from Fendi was most definitely one of the bags of 2020 with its clean lines and signature handles but its 2021 transformation has me wanting to invest into one of the brands new colour ways and every pun intended, add a little sunshine into my life in the process. Keep things classic and original with smooth monochrome leathers or if like me you're thinking about other trending styles too, consider all things bold this year and opt for yellow or even indulge in the micro bag trend with the new Micro Sunshine Tote. The perfect oxymoron I'd say!
Bottega Veneta 
Point Tote
And of course I couldn't create a blog post about all the 'it bags' of the season without mentioning Bottega Veneta and another recent addition to my wardrobe that you may have spotted me sneakily styling recently. I was lucky enough to snap up the Bottega Veneta Point Tote in a unique crocheted style that feels like the grown up and occasion worthy version of the rattan style we already adore. Available in a multitude of colourways (I personally adore all the blues and teals), sizes (the larger options are so roomy for commuting) and tactile textures (crocheted, woven and buttery smooth) but you'll have to be quick as they're flying off the proverbial shelves. For those who prefer a more everyday style than the pouch trend Bottega Veneta pioneered in previous seasons, fear not as the Point Tote comes with a detachable strap to allow for a crossbody wear too. 
For full transparency I shot these images while shooting content to celebrate the Dior Cruise '21 show recently but they were not part of my deliverables. I simply wanted to share this gorgeous look here on the blog. If you'd like to know more about the Dioriviera '21 collection that I'm wearing for the occasion you can head to my recent blog post all about the Dioriviera x Selfridges summer collaboration here. 
Sign up here for a weekly catch up of everything Inthefrow