05.05.2021
The Importance of
Setting Boundaries
I feel like I'm a pretty open book online, it's something I've found I've enjoyed over the years and it's often been beneficial to my own mental health when I've most needed it.
I've shared charity initiatives that are close to my heart even if people haven't realised why, I've spoken about grief and my own experiences with supporting loved ones who are grieving and I've tackled topics I've felt were timely to peoples lived experiences like anxiety, sleep issues, relationship troubles, imposter syndrome, mental health, social media pressure and so much more. 
But even as someone who feels equipped to cope with most of what social media can throw my way (I'd say I have a thick skin even though I shouldn't really need one) and who has an immensely supportive, kind and uplifting community around me, I know that boundaries are so important to set.  
Maybe if you haven't yet thought about setting yourself some boundaries on social media before or maybe you haven't looked at the boundaries you have set for a while, then maybe now is the time to take a second and chat with me about just how key they are to protecting our mental health. 
This blog post & shop widgets use affiliate links. 
Affiliate text links are marked (ad). 
The knit, bag & jewellery in this imagery were PR products/gifts. 
Read the disclaimer about affiliate links & PR products/gifting here. 
There are always positives and negatives to most situations but those pros and cons never seem as extreme, as when the topic is around someones presence on social media. It's so easy to feel on top of the world one minute and be brought back down to earth with a sudden bump the next, making boundaries a simple way to avoid this supposed rollercoaster of an experience. The first thing I will say if you're thinking about setting some online boundaries for yourself, is that each persons boundaries will obviously be so unique to them. Depending on your own mental health, why you utilise social media in the first place and what you feel most comfortable sharing online, you'll be able to pin point exactly what boundaries you need to be the best version of yourself. Often when I've shared about more serious topics, I've had an influx of incredible messages from people saying they feel encouraged to share too but my response is always only to share if you feel comfortable, safe and supported in doing so. This is where I find online boundaries come into their own because deep down we do all know what's truly beneficial for ourselves to restrict, when it comes to the time we spend online.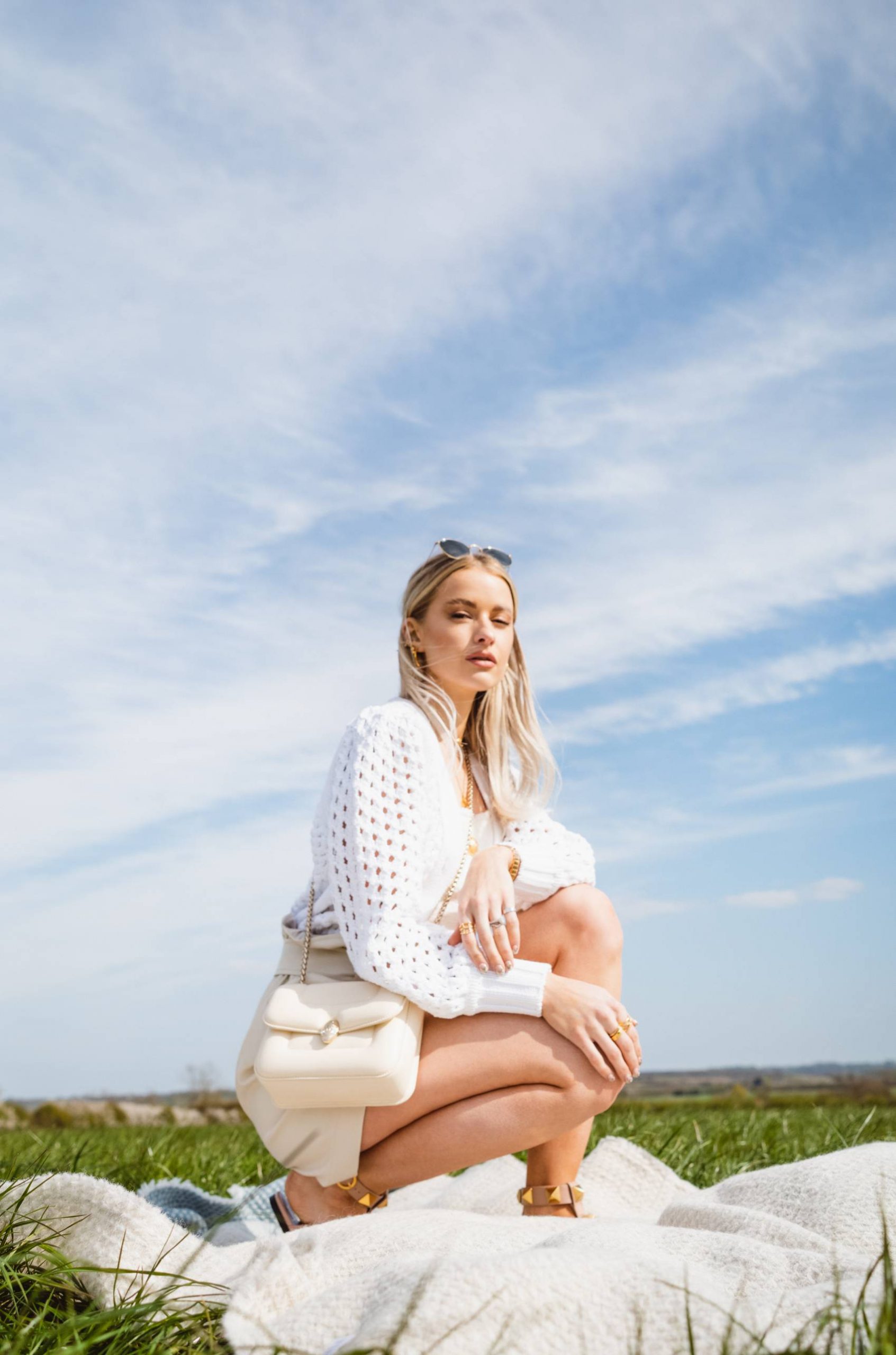 Social media most definitely places expectations on so many of us that are undeniably impossible to reach and fulfill but especially so when it comes to the expectations placed on us by people we may not even know. I touched briefly in a recent blog post about how no one can ever live up to the expectations placed on them unknowingly by their social media community, but combine that with the heavy expectations we also place on ourselves, to be available to as many people as we can be, there simply aren't enough hours in the day to do it all and do it all well. 
I recently spoke on the vlog about finding new boundaries as my follower count has grown, purely because my own mental health can take too much of a battering when certain topics are brought up on my feeds. I don't know if I would have had the confidence to share that a couple of years ago but it feels almost freeing to confidently share that I'm looking after my mental health online more and more with each day. However much I want to raise my voice and share all of the topics that I am concerned about, passionate about or want to explore further sometimes I have to weigh up how strong I'm feeling knowing that not everyone will agree with me or understand my feelings. Although I can prepare myself for some negativity sometimes, I have to make a considered decision to protect my space now and again, and I think that's something more of us should be prioritising on social media. Not a single one of us can have the capacity and energy to support others (something I pride myself on trying so hard to do) if our own mental health is suffering through our social media use. 
I think like any boundaries in life, we might have to take a step back to gain a a little perspective and realise we're only human and therefore only capable of so much. So much support for others, so much time spent working and so much time spent without prioritising the need to listen and recognise how we're feeling. My mental health is so often reflective of how organised and on top of my work I am, how well balanced my work/life/downtime ratio is, how often I'm taking the time to move/nourish my body in a day and predominantly how much time I'm dedicating to social media. Personally I would suggest we all need some type of boundaries on our platforms because with those boundaries, can come the realisation of how much of that time spent scrolling/replying/sharing/engaging is time well spent. Whether those boundaries are time restrictions, not engaging with hate, only allowing certain messages through, having a private feed, dedicating set times to message replies (and accepting when it's impossible to reply to everyone - something I personally struggle with) or sharing only what you're comfortable sharing - there are always steps we can take to ensure we protect ourselves. As the saying goes "no one has the ability to pour from an empty cup" - how simple but how true that is! Boundaries are so important for us all to review now and again and perhaps we can continue to (or even start, it's never too late!) supporting our mental health, just as we do our physical health. 
And of course I couldn't not take a minute to mention the beautiful bag in this imagery - introducing the Nappa Leather Top Handle in Ivory Opal from the limited edition Bvlgari x Mary Katrantzou collection. As a Bvlgari ambassador I'm so delighted to be able to have access to some of the most beautiful bags and accessories but when this particular style was previewed it caught my eye like never before! It truly feels like the brands came together to create a piece of art when they designed this bag.It feels like so much passion, effort and creativity went into every inch of the design, not least when you consider the statement, detachable handle that melds 2 visions into one wow inducing detail. You can shop this particular design while stocks last here (ad) and if you want to take a look at the full collection of bags and scarves you can head here. (ad) 
Sign up here for a weekly catch up of everything Inthefrow